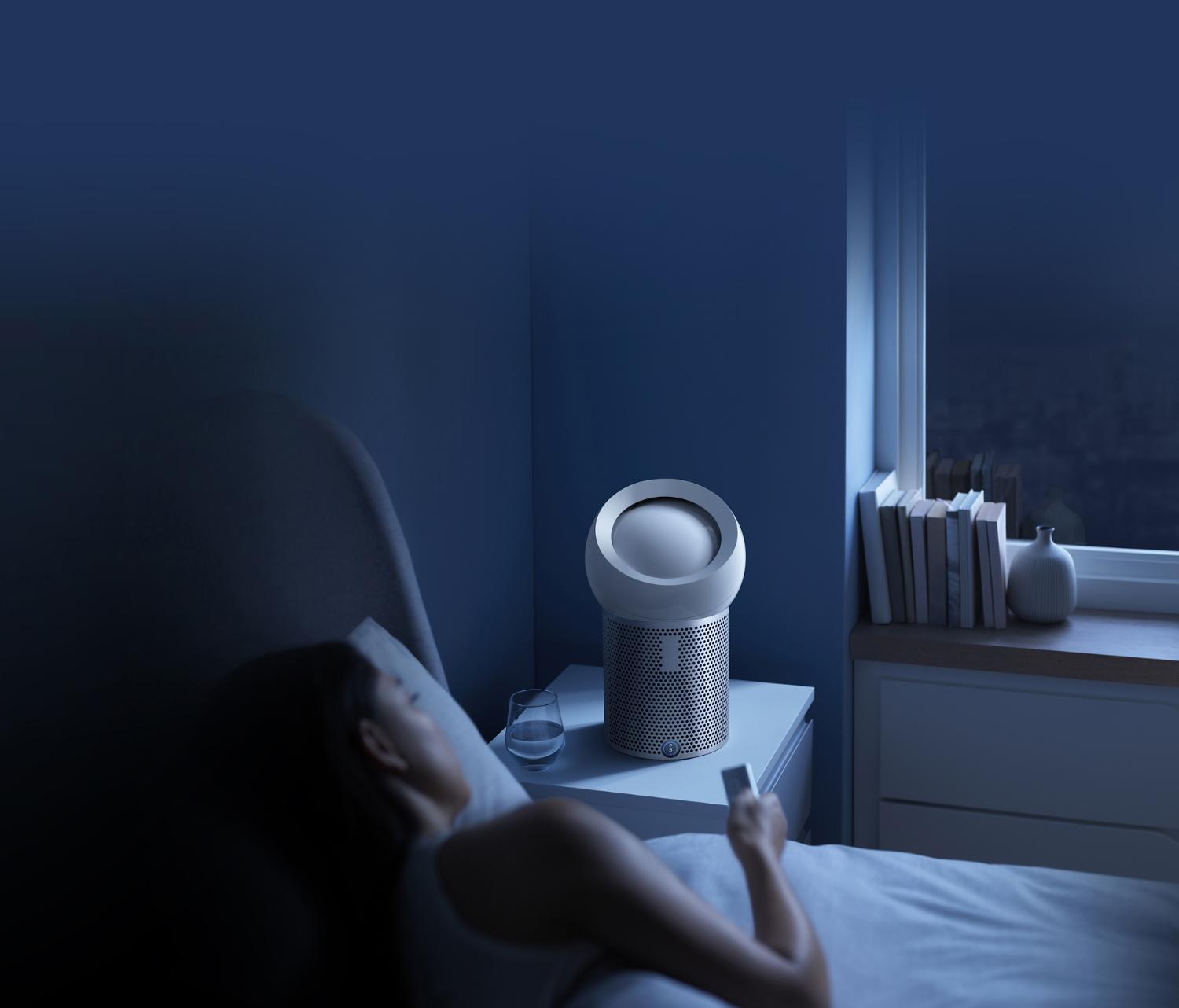 Beat the heat
With a focused stream of cooling, purified air. Not dirty air.
Exclusive colour options available.
Dyson Pure Cool Me™ purifier
Dyson Pure Cool Me™ (Black/Nickel)
Cools you with purified air
Captures gases, pollutants and allergens
New Dyson Core Flow™ technology for personal airflow
Projects powerful, personal cooling airflow
Dyson aerodynamics engineers discovered that when jets of air meet on a convex surface, they converge to create a high-pressure core. By harnessing this phenomenon, they developed a way to project a precise stream of air – Dyson Core Flow™ technology.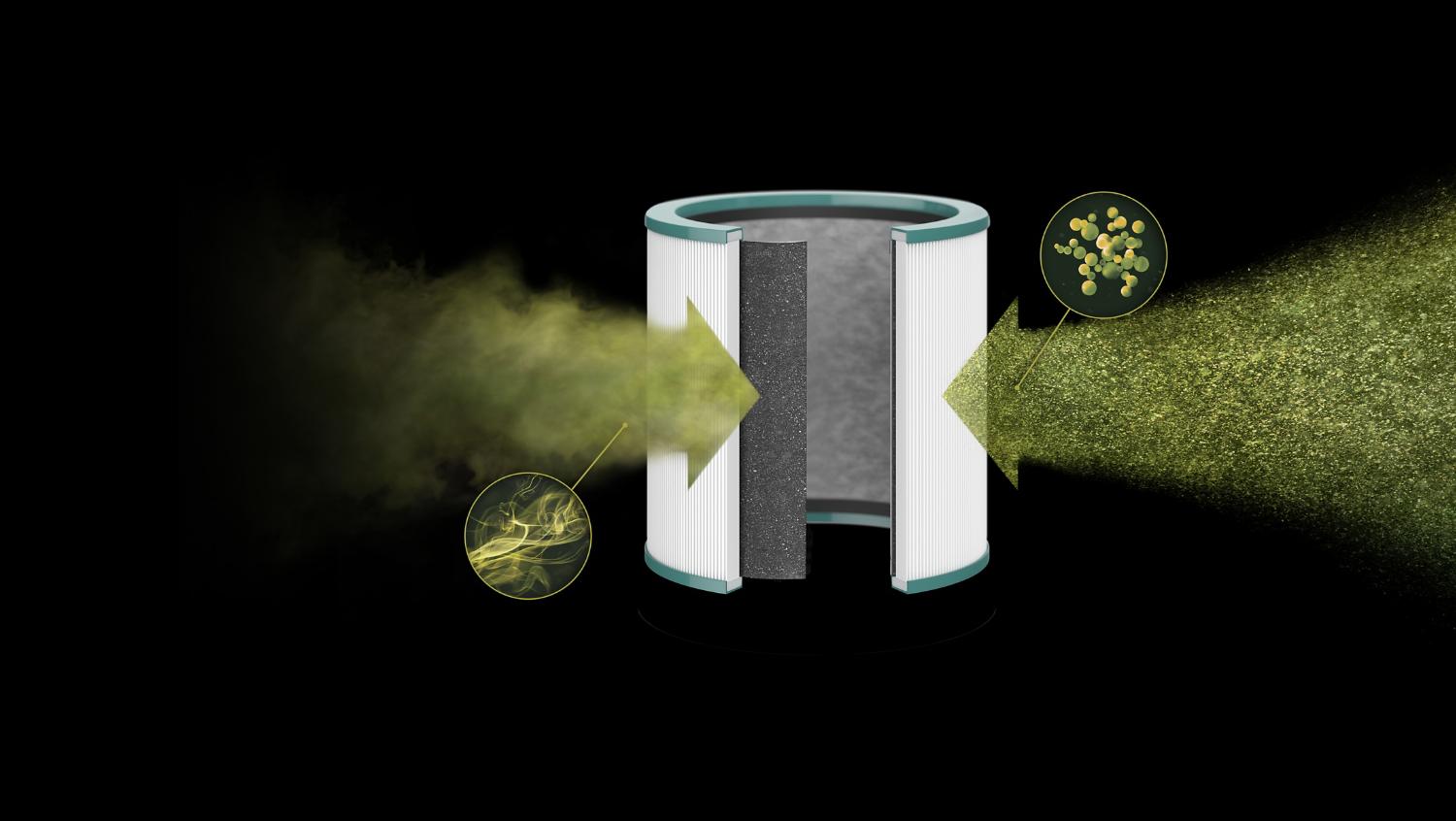 Captures gases and pollutants. And keeps them trapped.
As temperatures rise, pollution levels can too. The machine's sealed filter combines an activated carbon and glass HEPA filter. Together, they capture gases and 99.95% of ultrafine particles from the air.¹
¹Tested to EN1822. Particles as small as 0.1 microns.

Common household pollutants
Bacteria and mould spores

Cleaning products and scented candles

Ultrafine particles and viruses
Smooth 70° oscillation

Set your machine to rotate from side to side, to deliver airflow through a 70° range.

 

A comfortable night's sleep

At night, you can set the sleep timer anywhere between 30 minutes and 8 hours. So you can keep cool and comfortable while you rest.
Easy filter maintenance

Built-in reminders show you when your filter needs changing. It's quick and easy to do, to ensure your machine is always working at its best.⁴

See your machine's status

The LCD screen shows your airflow speed, modes and filter life.
⁴Based on time used. Filter life varies according to pollution levels.

¹Tested to EN1822. Particles as small as 0.1 microns.