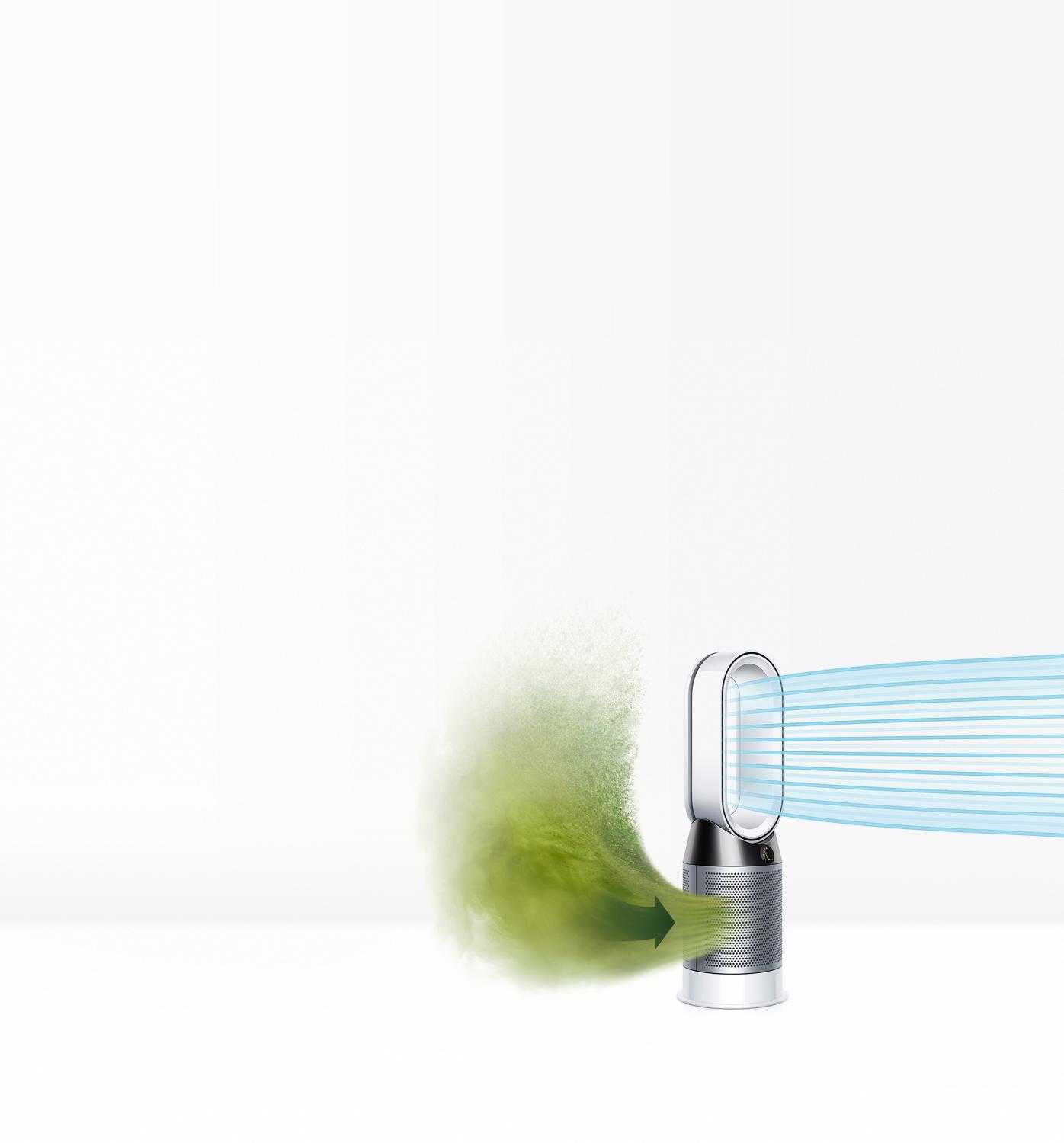 London pollution doesn't stop at your front door.
Indoor pollution can be up to 5X worse than outdoors.¹ Dyson captures and removes 99.95% of particle pollutants.²
¹Hulin et al, Respiratory Health and Indoor air pollutants based on quantitative exposure assessments, European Respiratory Journal, October 2012.

²Tested for filtration efficiency at 0.1 microns (EN1822). Gaseous capture rates vary.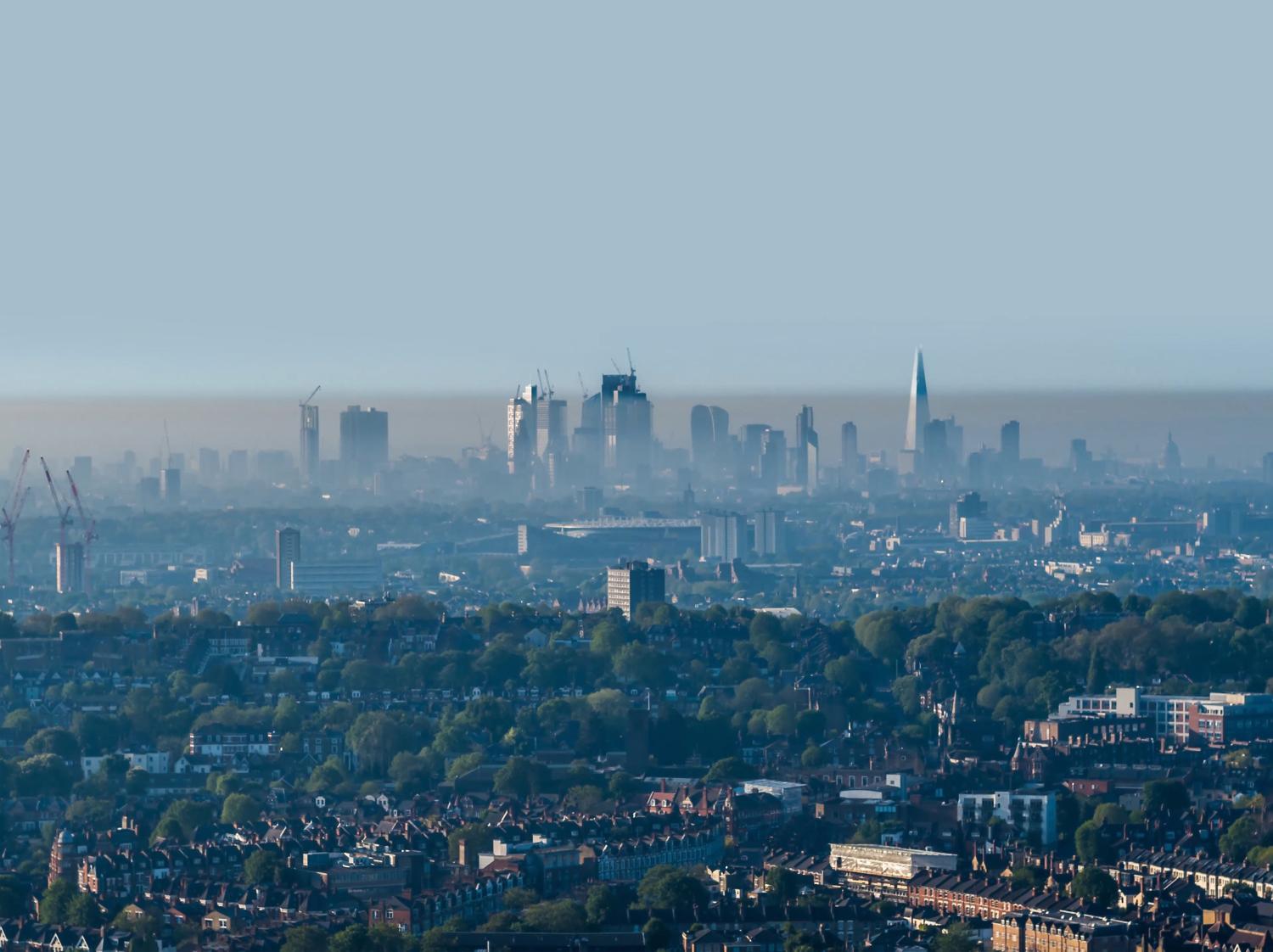 Clean Air Day - 20 June 2019
20th of June is Clean Air Day, the largest air pollution awareness campaign in the UK. Still many people may be unaware of the sources of pollution within their homes, and what could potentially be coming in from outdoors.
Common pollutants found in cities
PM2.5
Microscopic particles from industrial emissions and burning wood. 

PM10
Potentially harmful pollen and allergens.

Nitrogen dioxide
Found in high concentrations near roadways.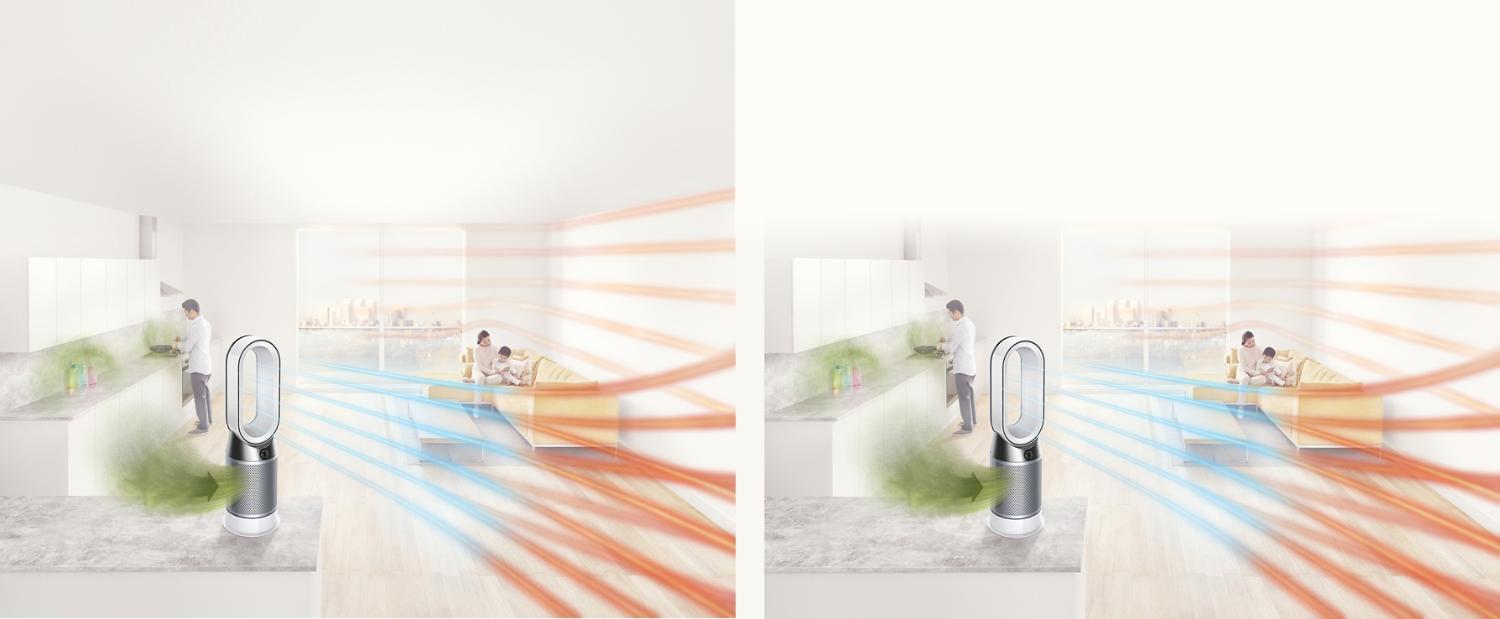 The only purifying fan to clean a whole family room properly.
To simultaneously purify and heat a whole room properly, the Dyson Pure Hot+Cool™ purifier fan heater goes beyond standard tests by automatically sensing pollution, capturing ultrafine pollutants, and projecting purified and heated air using Air Multiplier™ technology. It is the only purifying heater designed and tested to do this.³
³ The standard purification and heating performance tests are AHAM AC1-2015 and IEC 60675 respectively. Dyson goes beyond these, by testing filtration efficiency (EN1822), air projection (DTM801), purification coverage in a 81m3 room with multiple sensors (TM-003711) and heating performance in a 35m3 room with multiple sensors (DTM 961).

Dyson Pure Hot+Cool™

Dyson Pure Cool Me™ purifier

Dyson Pure Cool Me™ purifier
Dyson Pure Hot+Cool™ White/Silver

Purifies, heats and cools you. Automatically senses and displays real-time air quality. Connects to Dyson Link app. For larger spaces.

Dyson Pure Cool™ tower White/Silver

Automatically purifies a whole room and cools you. Senses and displays real-time air quality. Connects to Dyson Link app.

Dyson Pure Cool™ desk White/Silver

Automatically purifies a whole room and cools you. Senses and displays real-time air quality. Connects to Dyson Link app. For smaller spaces.

Dyson Pure Cool Me™ (White/Silver)

Cools you with purified air

Captures gases, pollutants and allergens

New Dyson Core Flow™ technology

Dyson Pure Cool Me™ (Black/Nickel)

Cools you with purified air

Captures gases, pollutants and allergens

New Dyson Core Flow™ technology for personal airflow