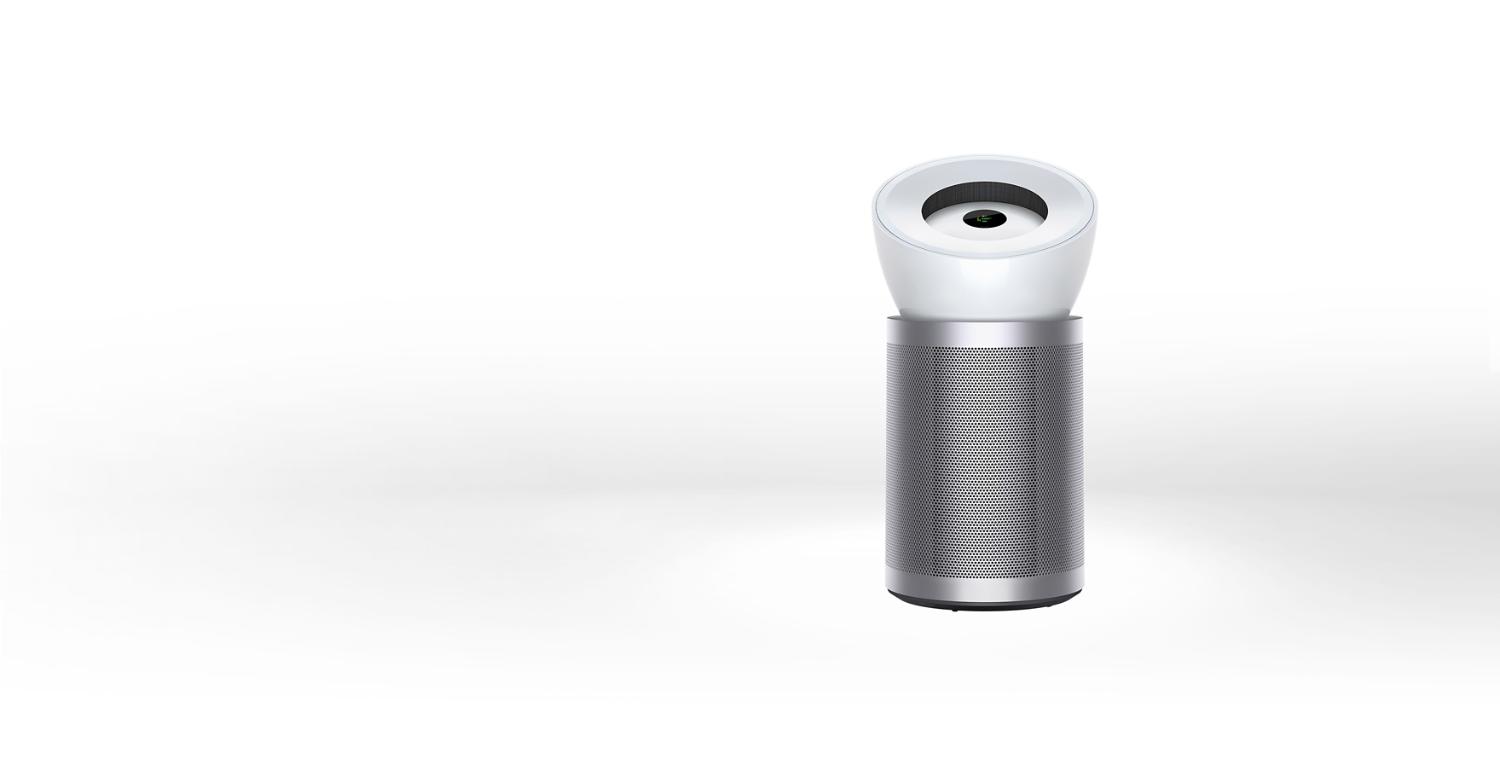 Dyson's quietest, most
powerful air purifier yet.
Purifies rooms up to 100m², evenly.¹
Engineered for professional environments such as offices, classrooms and hotels.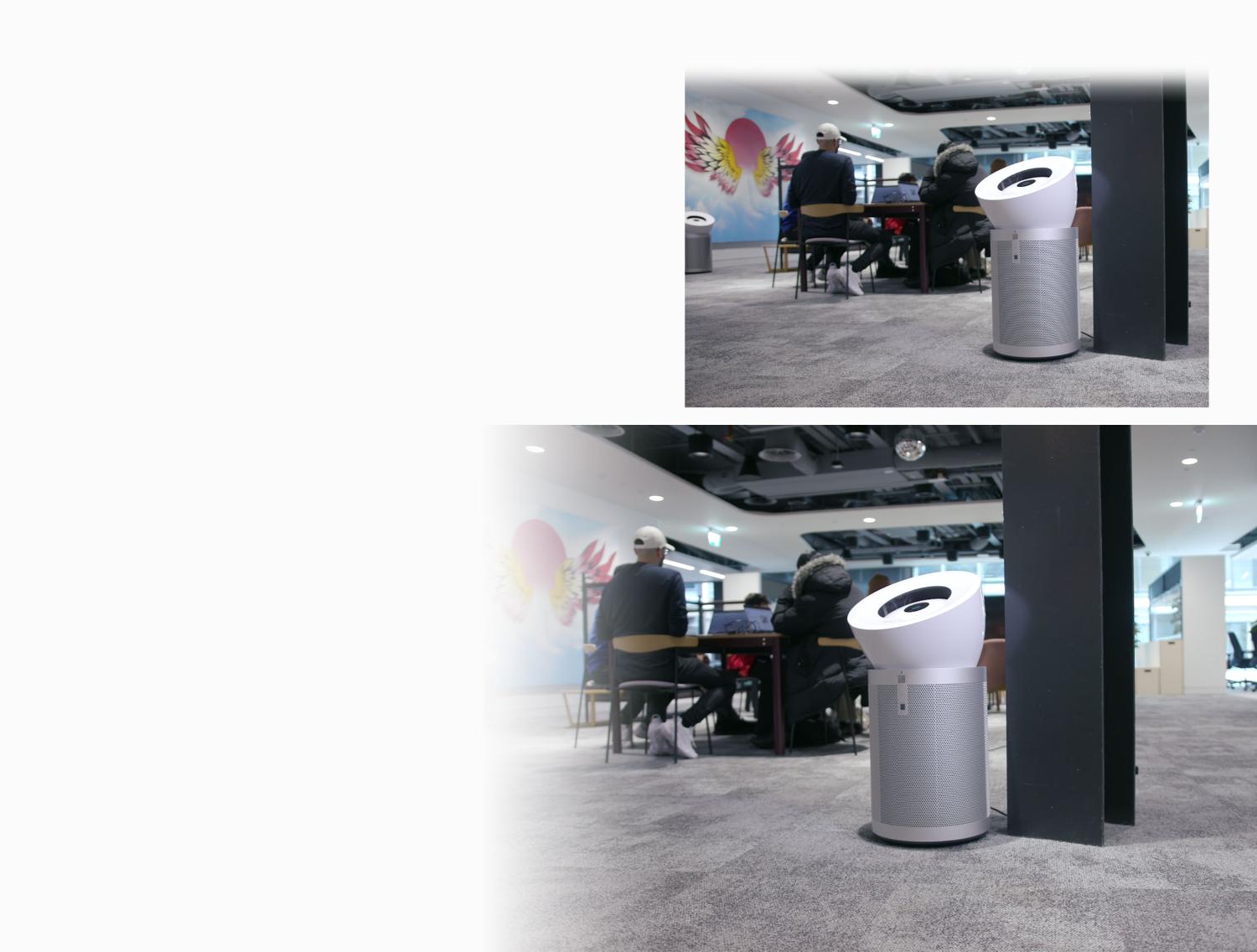 Dyson business case study
Engineered to purify large spaces, with performance and wellbeing in mind. The Dyson HEPA Big + Quiet Formaldehyde purifying fan creates a cleaner, more comfortable working environment.  
Standby power consumption
Dyson HEPA Big+Quiet Formaldehyde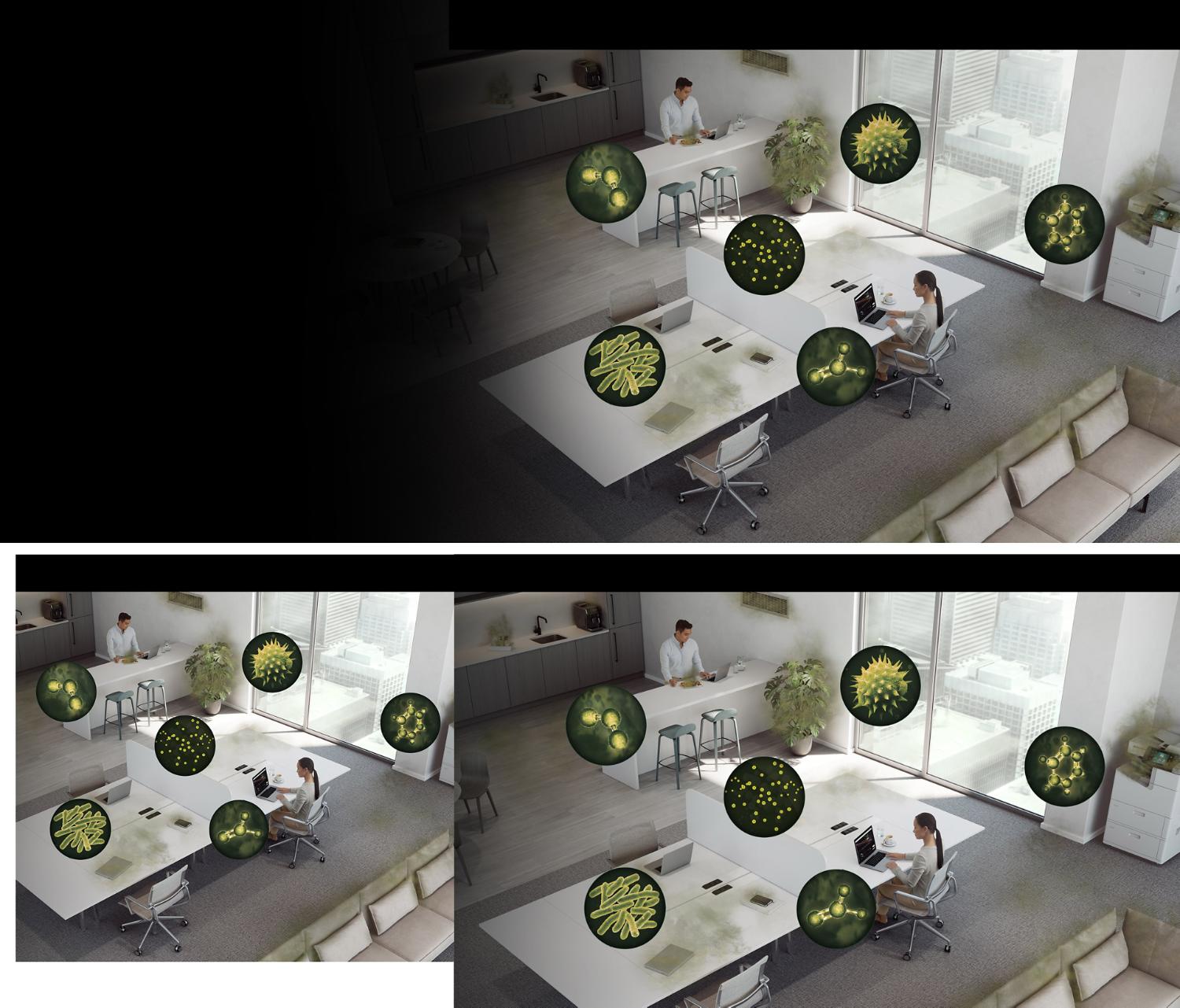 It's our business to understand air pollution, so yours doesn't suffer
Workspaces can harbour pollutants such as viruses, bacteria, Volatile Organic Compounds (VOCs), pollen and formaldehyde. Everyday items such as cleaning products and printers, furniture and flooring, can release potentially harmful microscopic particles, and remain in the air for many years.³
Dyson purifiers remove these common pollutants from commercial environments
Paint, varnishes and printers

Traffic, building materials and furniture

Pollen, dust and allergens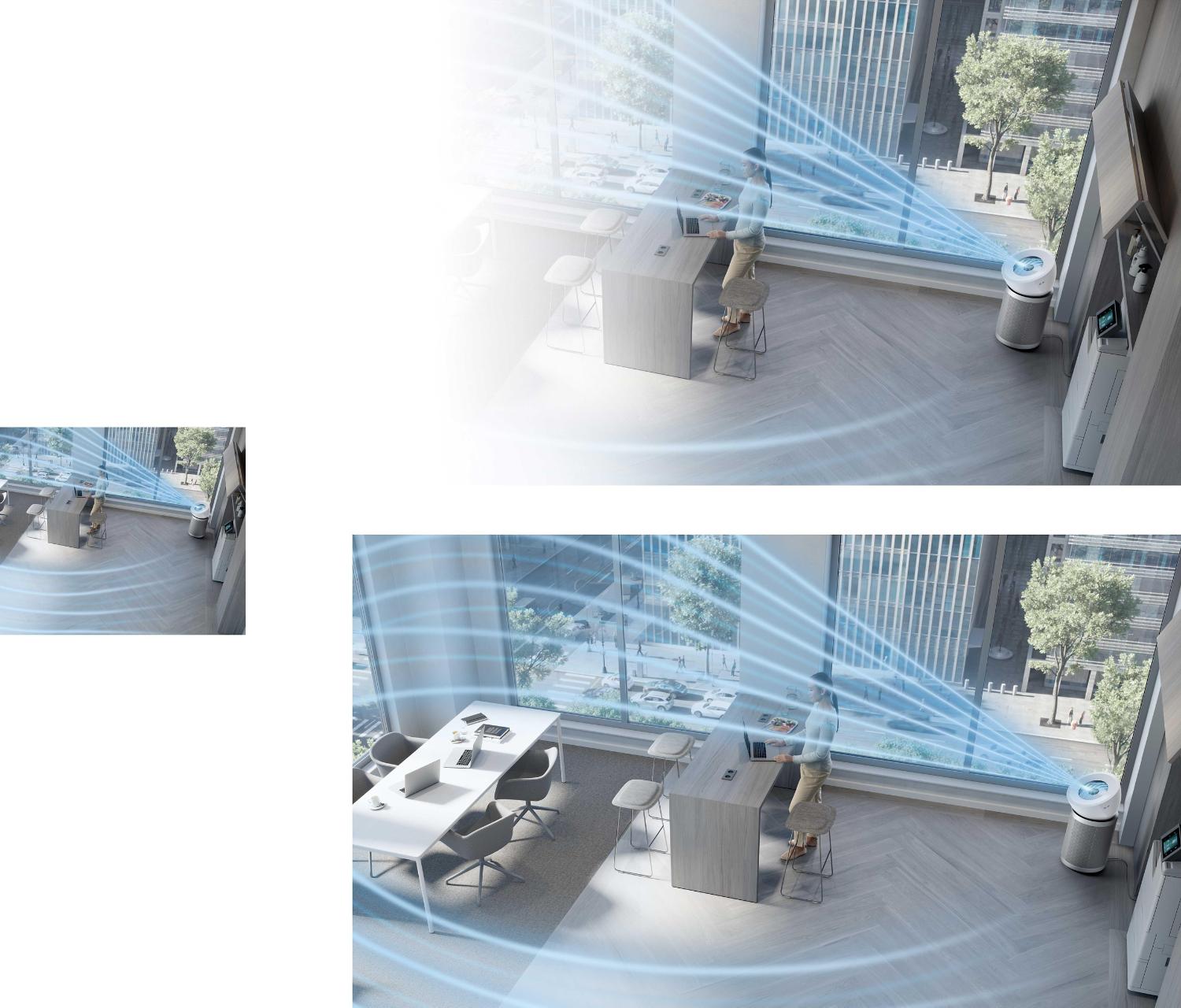 Engineered to purify large spaces
Fully-sealed to HEPA H13 standard to capture 99.95% of pollutants as small as 0.1 microns.⁴ Purifying rooms up to 100m², evenly.¹
Senses, captures and destroys
Senses and reports CO₂ levels

1.44 inch LCD screen displays carbon dioxide readings and airflow mode – senses and reports air quality levels in real time.

Whole-machine HEPA 13 filtration²

Three phases of purification draw pollutants in from all directions. And the whole machine is fully sealed to HEPA H13 standard – so what goes in, stays in.

Destroys formaldehyde, continuously³

The solid-state formaldehyde sensor works simultaneously with a selective catalytic oxidisation filter, to destroy formaldehyde molecules 500x smaller than 0.1 microns.
HEPA filter

The HEPA filters contain 21 metres of borosilicate microfibres, pleated over 450 times, and lasts 21,900 hours.

Activated carbon filter

430,000m² of activated carbon captures microscopic particles, and lasts 8,760 hours.

Single button operation

Two airflow speeds to increase or decrease airflow when needed.
Frequently asked questions
Allergens

An allergen is a substance that can cause an allergic reaction by triggering the body's immune system. Common indoor allergens include dust mite droppings, pet dander, mould, and pollen.

Bacteria

Microscopic, single-celled organisms that exist in their millions, in every environment. Not all bacteria are harmful, but some can have adverse effects, such as E. coli.

Benzene

Benzene is colourless, flammable liquid produced by both natural and man-made processes. It's a natural part of crude oil, gasoline, and cigarette smoke. Indoors, it comes from products such as glues, paints, furniture wax, and detergents. 

Carbon dioxide (CO₂)

A colourless greenhouse gas, which comes from the extraction and burning of fossil fuels. Increased CO₂ levels can impact cognitive function.

Formaldehyde

This colourless, flammable gas is used in some building materials and household products. Sources can include some fabrics found in flooring and furniture, glues, paints, varnishes, air fresheners, and household cleaners. 

H1N1 virus

This subtype of Influenza A virus, also known as swine flu, caused a global flu outbreak. H1N1 produces respiratory infectious diseases in humans and pigs. Symptoms can be similar to seasonal flu.

HEPA 13

HEPA (High Efficiency Particulate Air) is an air filter efficiency standard and a measure of a filter's performance. To achieve this standard, filters must meet a minimum of 99.97 per cent particle removal at the most penetrating particle size. 

Humidification

A process of increasing air moisture content through the addition of water vapour or steam. Humidifiers can add moisture to the air in dry conditions, creating a more comfortable indoor environment when needed. 

Microns

Airborne particles are usually described in microns.  One micron is equal to one-millionth of a metre. The human eye can see debris and dust that are approximately 25 microns in size. 

Nitrogen dioxide (NO₂)

Nitrogen dioxide is a liquid below 21.2 °C and a gas at higher temperatures. It is toxic to humans in both states. Gas stoves and space heaters are the most common indoor sources of NO₂  emissions. Other sources include improperly vented furnaces and water heaters. 

Pet dander

Pet dander is made up of tiny particles of skin, saliva and urine, shed by animals with fur or feathers. Pet dander lingers in the air before settling on surfaces such as furniture, bedding, and fabrics. Exposure to these airborne particles can trigger allergies. 

Particulate matter (PM)

Particulate matter contains microscopic solids or liquid droplets, measured in microns. Indoor PM can be generated through many day-to-day activities such as cooking, cleaning, and the burning of candles and fires. 

Purification

The process of making something free of any contaminants or physical impurities. Air purification is designed to filter the air in your home – removing pollutants such as dust, allergens and viruses. 

Volatile organic compounds (VOCs)

Volatile organic compounds are potentially harmful gases found in many household products. Common sources include paints, varnishes, air fresheners, cosmetics, and cleaning products.

Pollen

Pollen is a powdery substance released from seed plants as part of their reproduction process. It typically appears from trees in the spring, grasses in the summer, and weeds in the autumn. Pollen grains are among the most common allergens.

House dust mites

Dust mites are tiny insects that commonly live in household dust. They are one of the biggest causes of allergies. Each gram of house dust contains approximately 1000 dust mites.

Aspergillus mould

A common name for a visible group of fungi, mould thrives wherever there is dampness – sending out millions of spores into the air. Exposure to mould occurs via inhalation, skin contact, or ingestion. 
1

Test completed in a 100 m2/1000ft2 (12.7m x 7.9m) room with the purifier placed in one corner and source of pollution in opposite corner. The room had 36 sensors to determine PM2.5 distribution and purification. Results may vary in practice..

2

Particle challenge by DEHS oil specified in EN1822 within a chamber specified in ASTM F3150. Tested in Max Mode at IBR US, for whole machine efficiency above 99.95%.

3

Third party full machine testing based on GB/T 18801-2022 formaldehyde cumulative clean mass testing with continuous injection until plateau of formaldehyde CADR is achieved. Results may vary in practice.

4

Tested for filtration efficiency at 0.1 microns (EN1822, ISO29364).