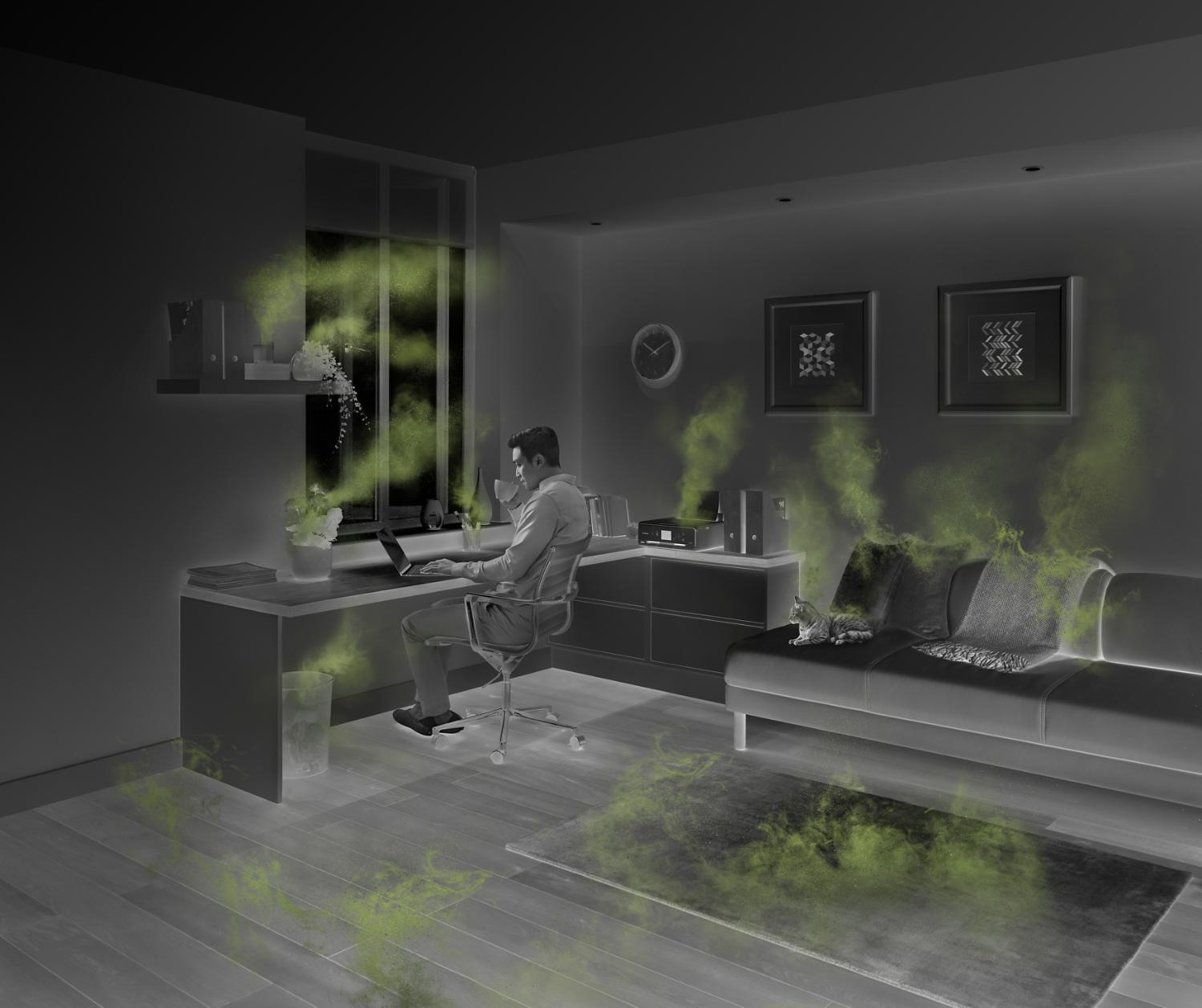 Pollution can build up indoors
Everyday items such as cleaning products and printers can release potentially harmful microscopic particles. Our sealed filters help remove them from the air around guests and employees.
Bacteria and mould spores
Volatile Organic Compounds

¹Tested for filtration efficiency at 0.1 microns (EN1822). Gaseous capture rates vary.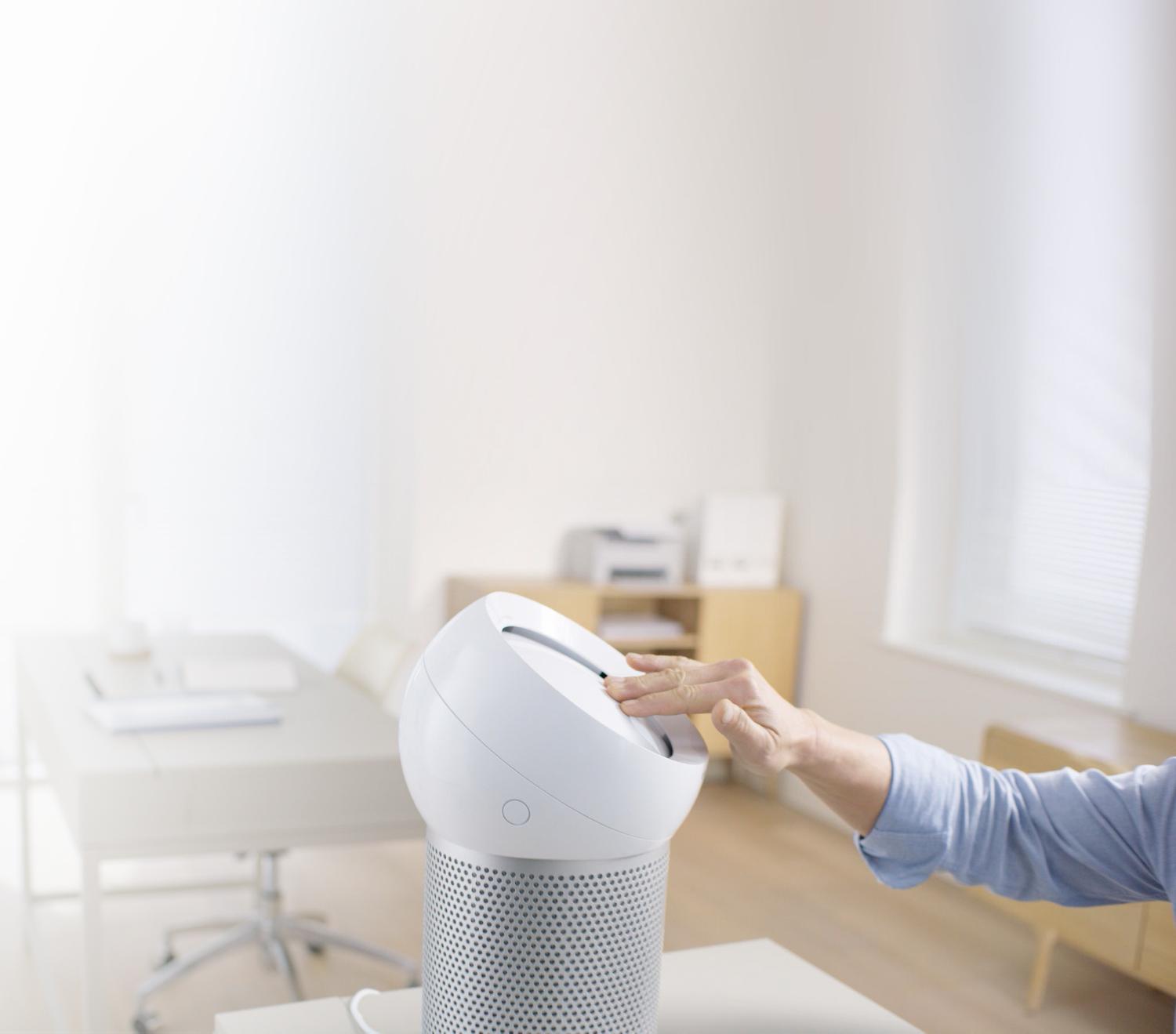 Focused personal airflow, at your fingertips
Dyson personal purifying fans let you precisely control airflow in your office. By adjusting the dome's position, employees and guests can angle the flow higher, or lower.
Dyson Core Flow™ technology
Dyson aerodynamics engineers discovered that when jets of air meet on a convex surface, they converge to create a high-pressure core. By harnessing this phenomenon, they developed a way to project a precise stream of air.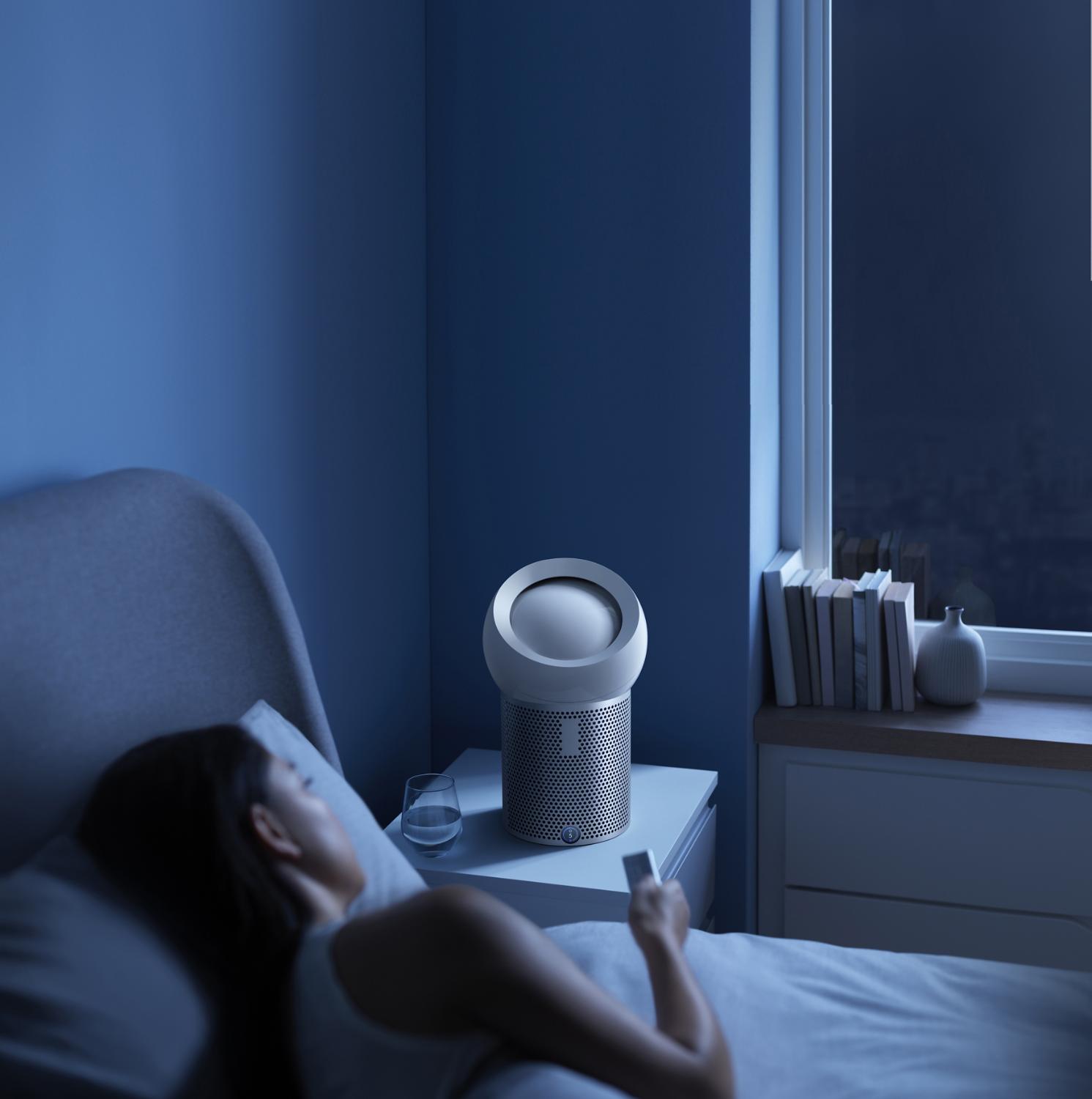 A comfortable night's sleep
At night, hotel guests can set the sleep timer anywhere between 30 minutes and 8 hours. So they can keep cool and comfortable while they rest. The screen also dims, to avoid disturbance.
Smooth 70˚ oscillation
The environment can affect employee productivity in offices and guest comfort in hotels. The Dyson Pure Cool Me™ personal purifier fan rotates from side to side, to deliver refreshing airflow through a 70˚ range.
Easy filter maintenance
Built-in reminders show you when your filter needs changing. It's quick and easy to do, to ensure your machine is always working at its best.²