Nominate Dyson
Where would you like to see £10k of Dyson technology?
At Dyson, we strive to set new standards for performance and wellbeing in business, leisure and learning environments. That's why we are on the look for a school in Liverpool, an office in Leeds, and a pub, bar or restaurant in Bristol which you think deserves £10K worth of Dyson technology.
Nominations
Tell us about the venue you think deserves Dyson technology. It must be a school in Liverpool, an office in Leeds, or a pub or eatery in Bristol.

Shortlisting
We'll select a shortlist of entrants, reviewing each nomination carefully.  For shortlist criteria please reference terms and conditions.
Location Self-Nominate
Those shortlisted will then have 4 weeks to ask as many people as possible to nominate them on nominatedyson.com

Winners
The location with the most nominations will recieve £10K worth of Dyson technology.

Find out how Dyson technology can help…
Cleaner air for students.
Indoor air can be up to 5 times more polluted than outdoor air (¹)  – whether it's particulate material from school heating systems, VOCs from cleaning products or formaldehyde from carpets. Dyson purifiers automatically remove 99.95% of allergens and pollutants as small as 0.1 microns.(⁴) With airflow and temperature control, they also enable students to create their preferred working environment.

Optimal Lighting for Employees
Poor lighting can cause eyestrain, headaches and a decrease in alertness, affecting task performance (²). However, combining Dyson lighting can contribute to optimal visual conditions. Suspended lighting delivers light where it's needed – on the workspace, without widespread wastage. Task lighting provides even more localised illumination for specific tasks.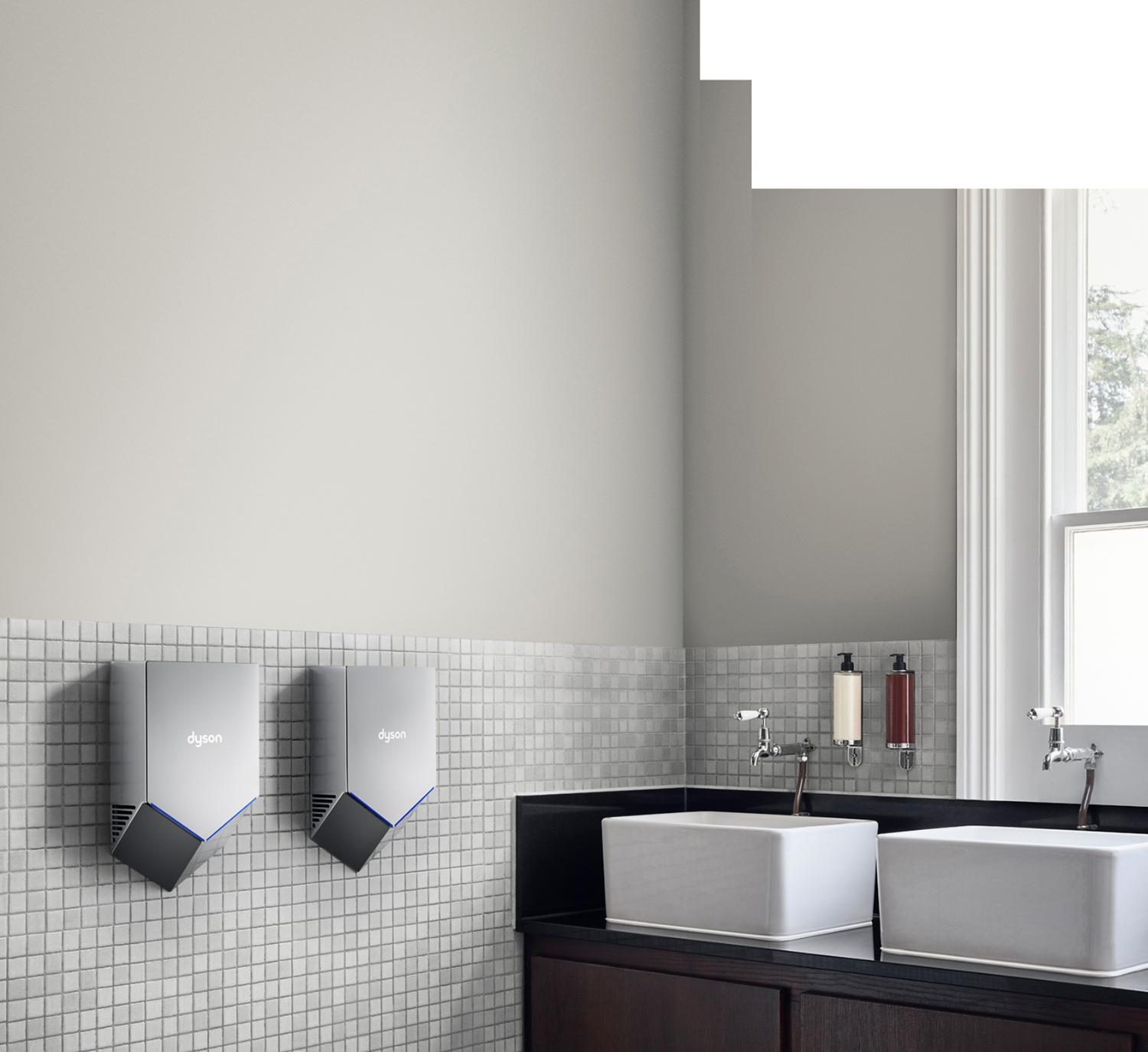 More sustainable hand drying
Using paper towels can have a significant environmental impact. Energy-intensive production can involve tree-felling, pulping, bleaching and transportation. Conventional hand dryers with long dry times also use too much energy. The Dyson Airblade™ hand dryer is the only hand dryer certified by the Carbon Trust. It uses up to 79% less C02 than some hand dryers and up to 76% less than paper towels.(³)
¹ Hulin et al, Respiratory health and indoor air pollutants based on quantitative exposure assessments, European Respiratory Journal, Oct. 2012.
² As per the Illuminating Engineering Society`s (IES) The Lighting Handbook Tenth Edition. Reference and Application, publisher: Illuminating Engineering; 10 edition (July 30, 2011).

⁴ Tested to EN1822.