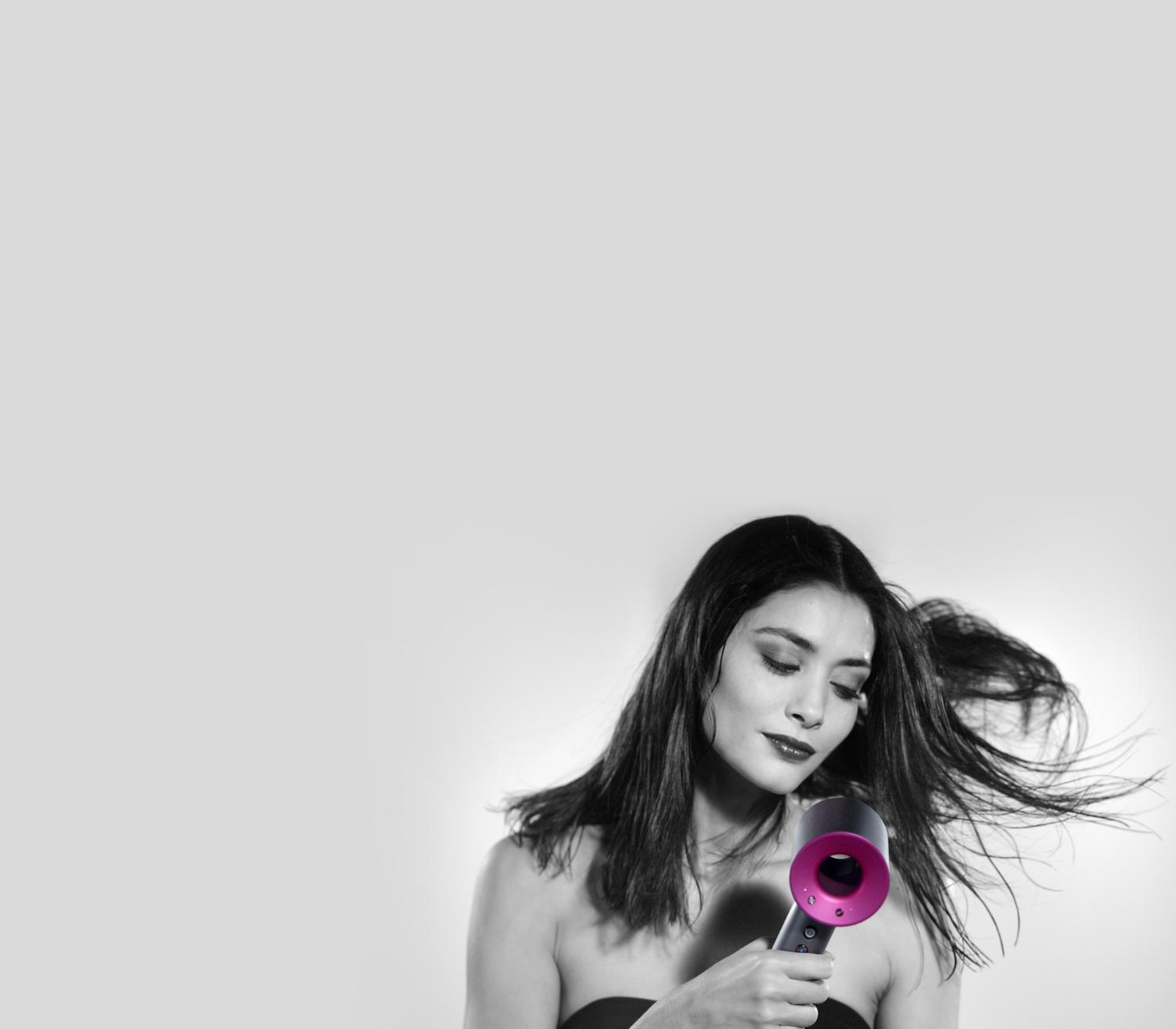 Features
Fast. Intelligent. Quiet.
We've turned hair drying on its head.
Every detail obsessed over. From head to handle. Discover the Dyson Supersonic™ hair dryer.
"Of course it looks different. But it's not until you use it that you discover just how differently it works and behaves."
---
Akin Konizi
Four-time winner of British Hairdresser of the Year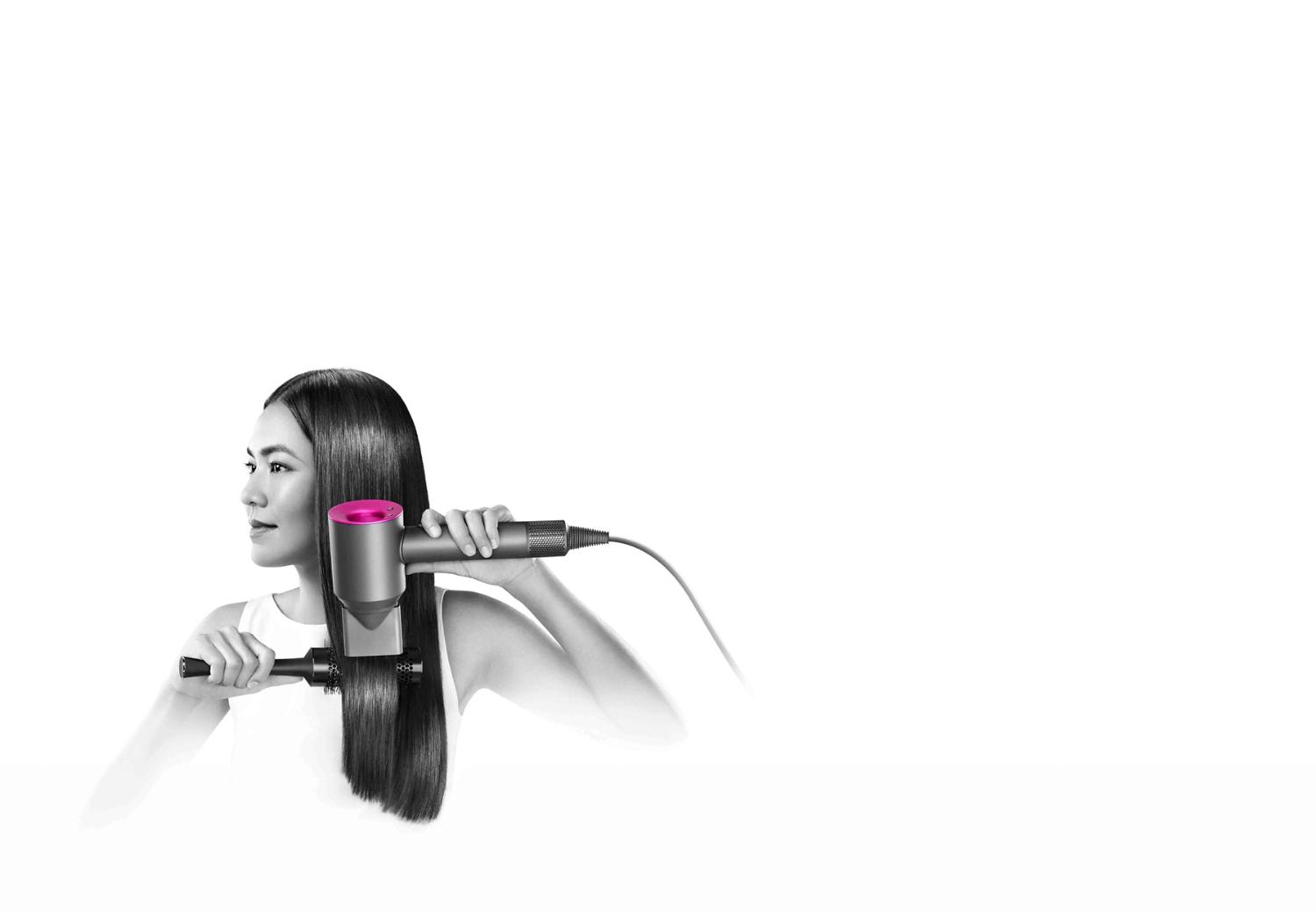 Intelligent heat control to protect your natural shine.
Unlike some others, the Dyson Supersonic™ hair dryer measures air temperature 20 times a second, and regulates the heat. This prevents extreme heat damage, to help protect your hair's natural shine.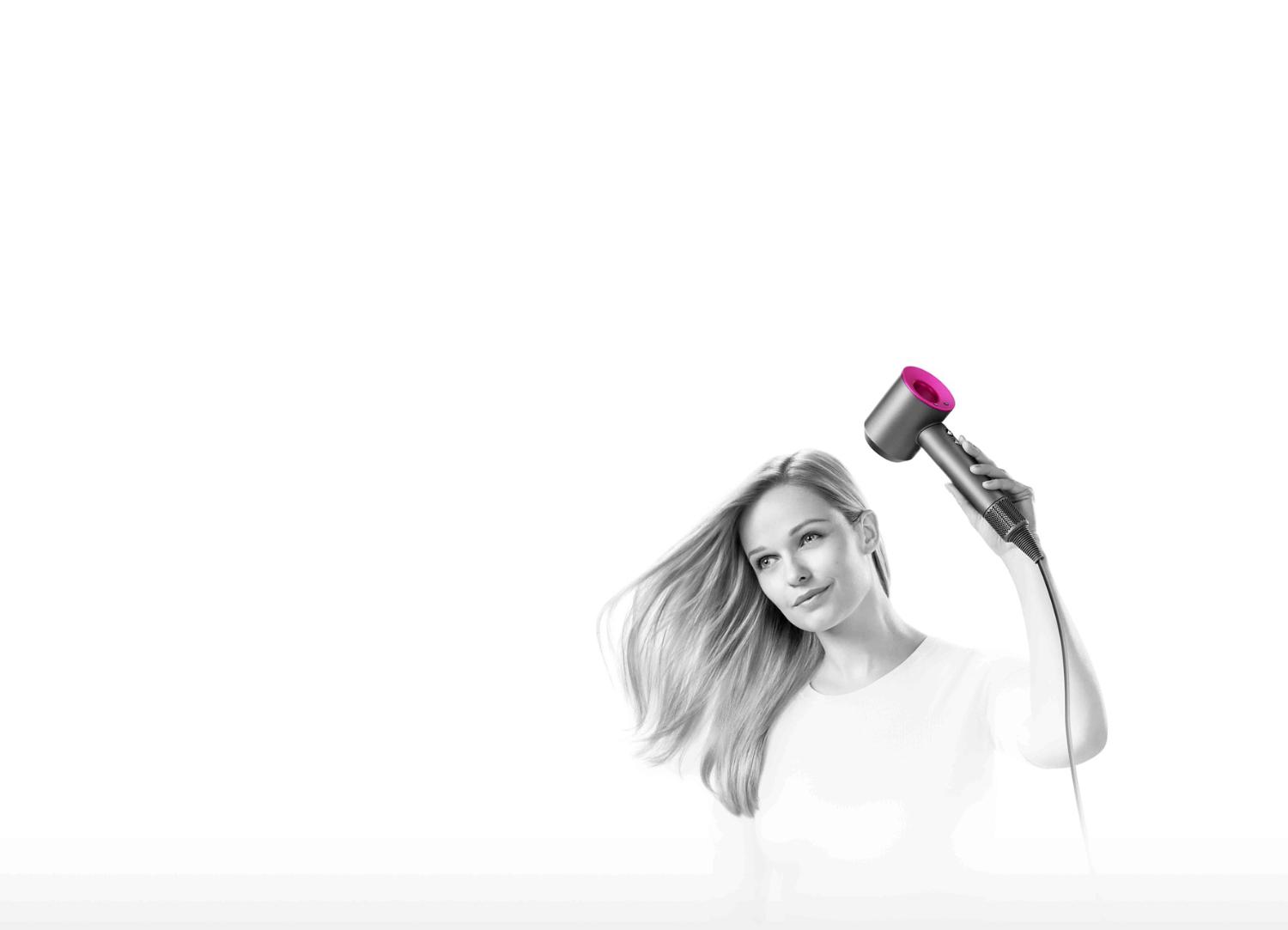 Fast drying. Controlled styling.
The powerful Dyson digital motor V9 combined with Air Multiplier™ technology produces a high-velocity jet of controlled air, for fast drying and precision styling.
Light in the hand.
While other dryers can be top-heavy, the Dyson Supersonic™ hair dryer is engineered with the motor in the handle, shifting its centre of gravity to feel balanced and comfortable in the hand.
Comes with magnetic styling tools.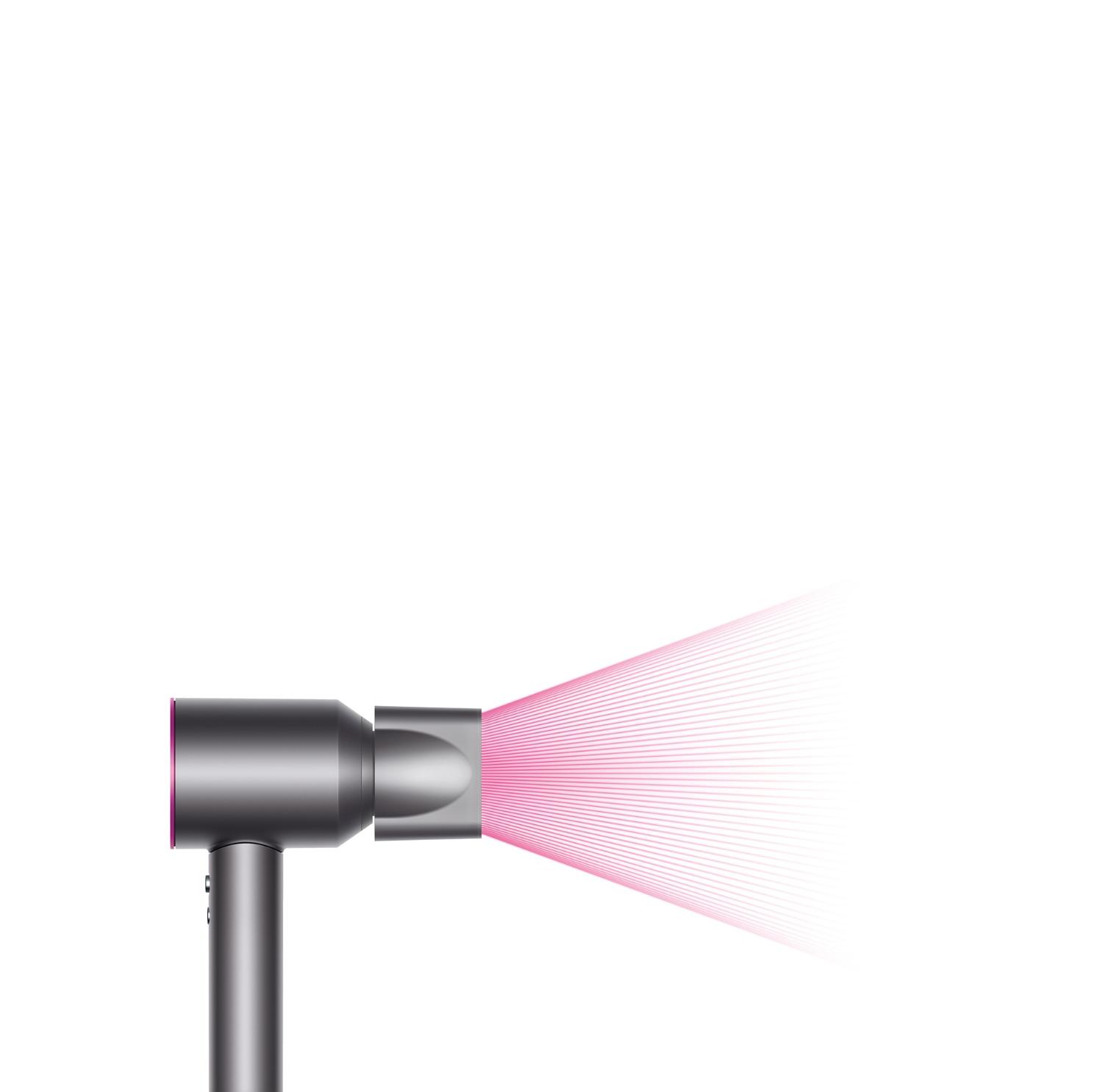 Dyson Smoothing nozzle: Dry and style at the same time
The Dyson Smoothing nozzle dries hair gently using smooth, wide air. It helps to create a sleek, natural finish, by using controlled airflow alone.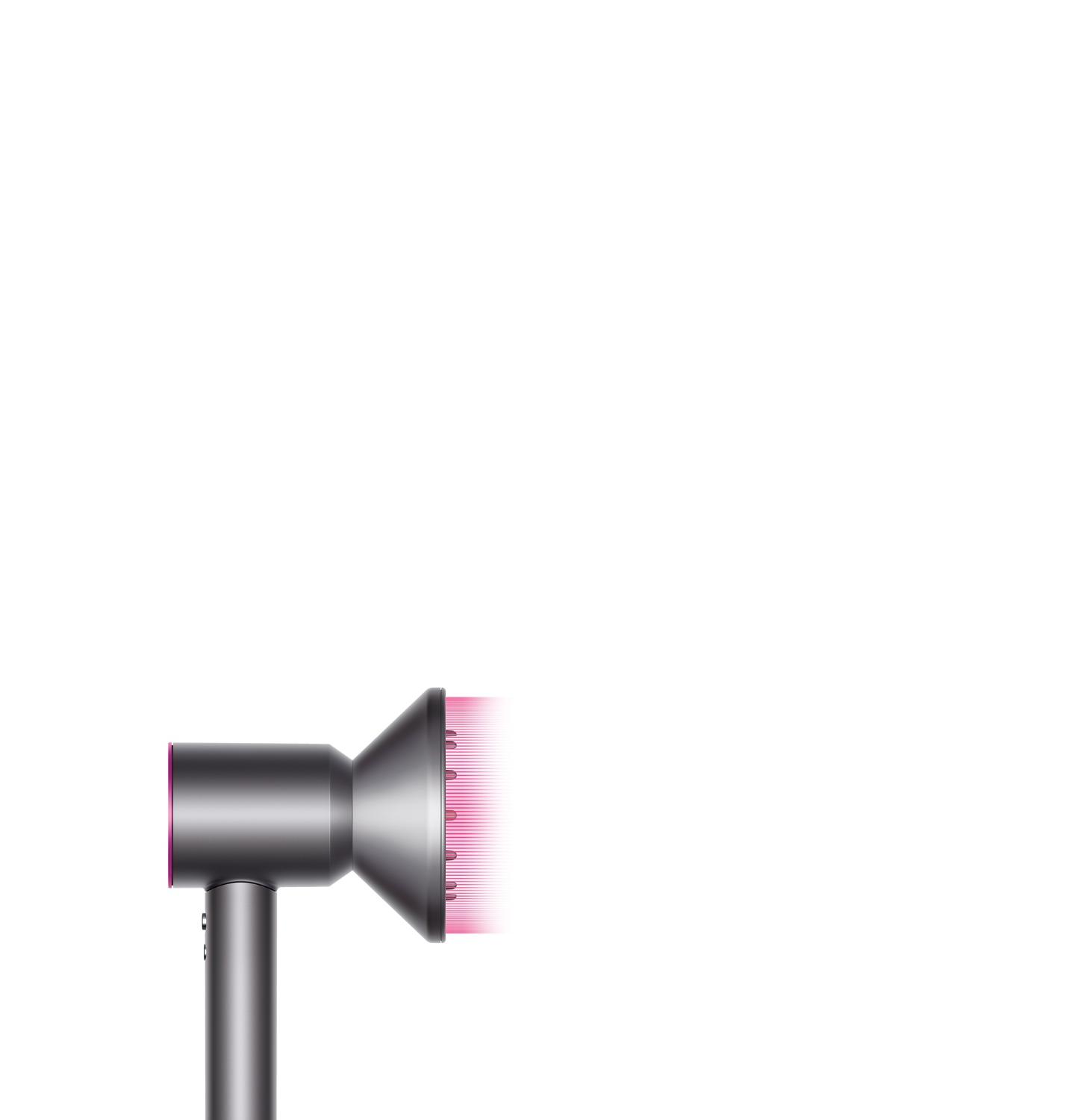 Dyson Diffuser: Natural drying, accelerated
The Dyson Diffuser is engineered to disperse air evenly around each of your ringlets. It simulates natural drying, helping to reduce frizz for improved definition.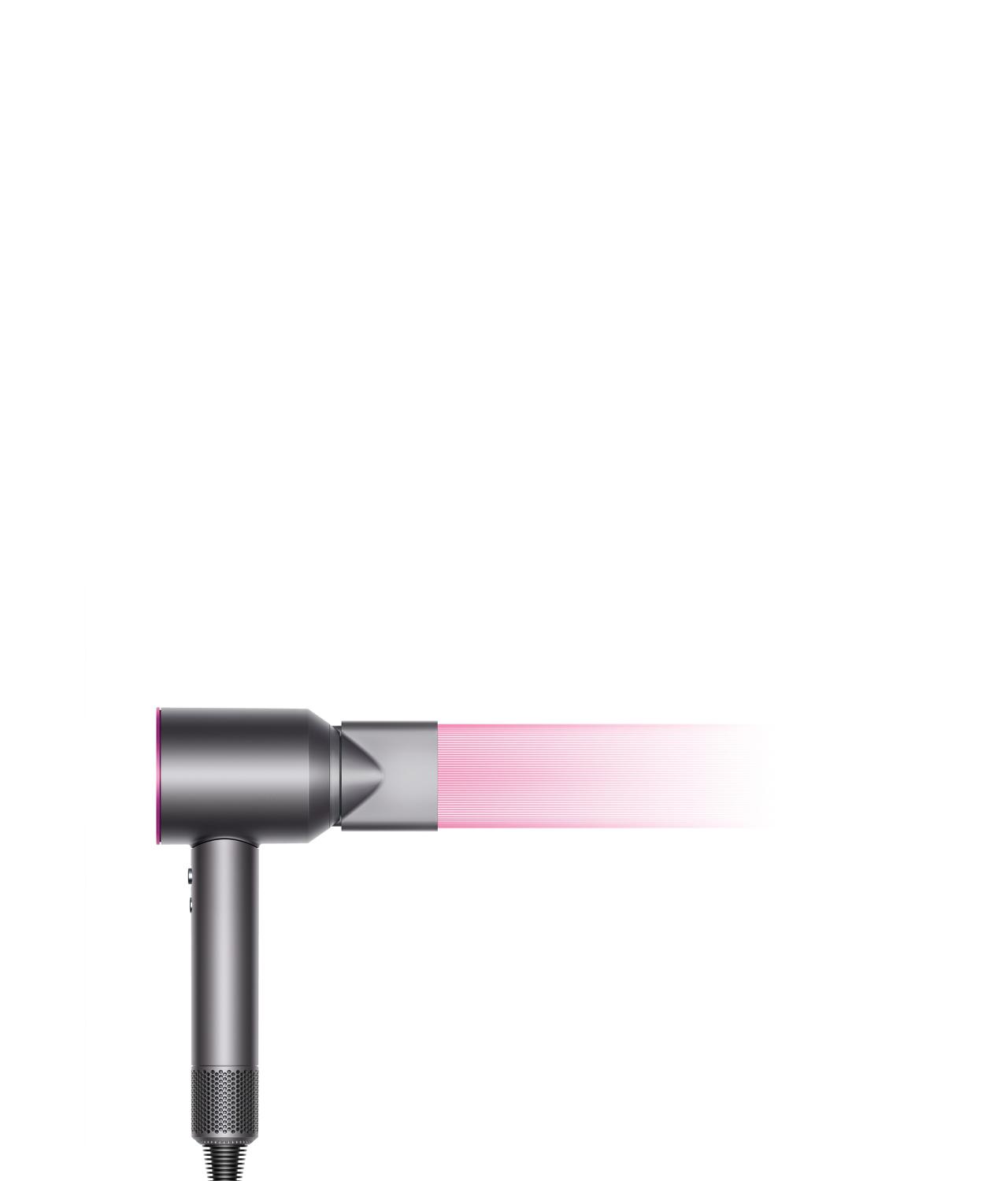 Dyson Styling concentrator: Airflow precisely where you need it
The Dyson Styling concentrator produces a high-velocity blade of air that's perfect for styling. And because it's focused, you can style one section at a time – without disturbing the rest.
Controlled by just four buttons.
3 precise speed settings
Fast drying
Regular drying
Styling
4 precise heat settings
100°C fast drying and styling
80°C regular drying
60°C gentle drying
28°C constant cold

Cold shot
28°C cold shot, to set your hair after styling.


Learn more about the Dyson Supersonic™ hair dryer and watch our styling tips.
---