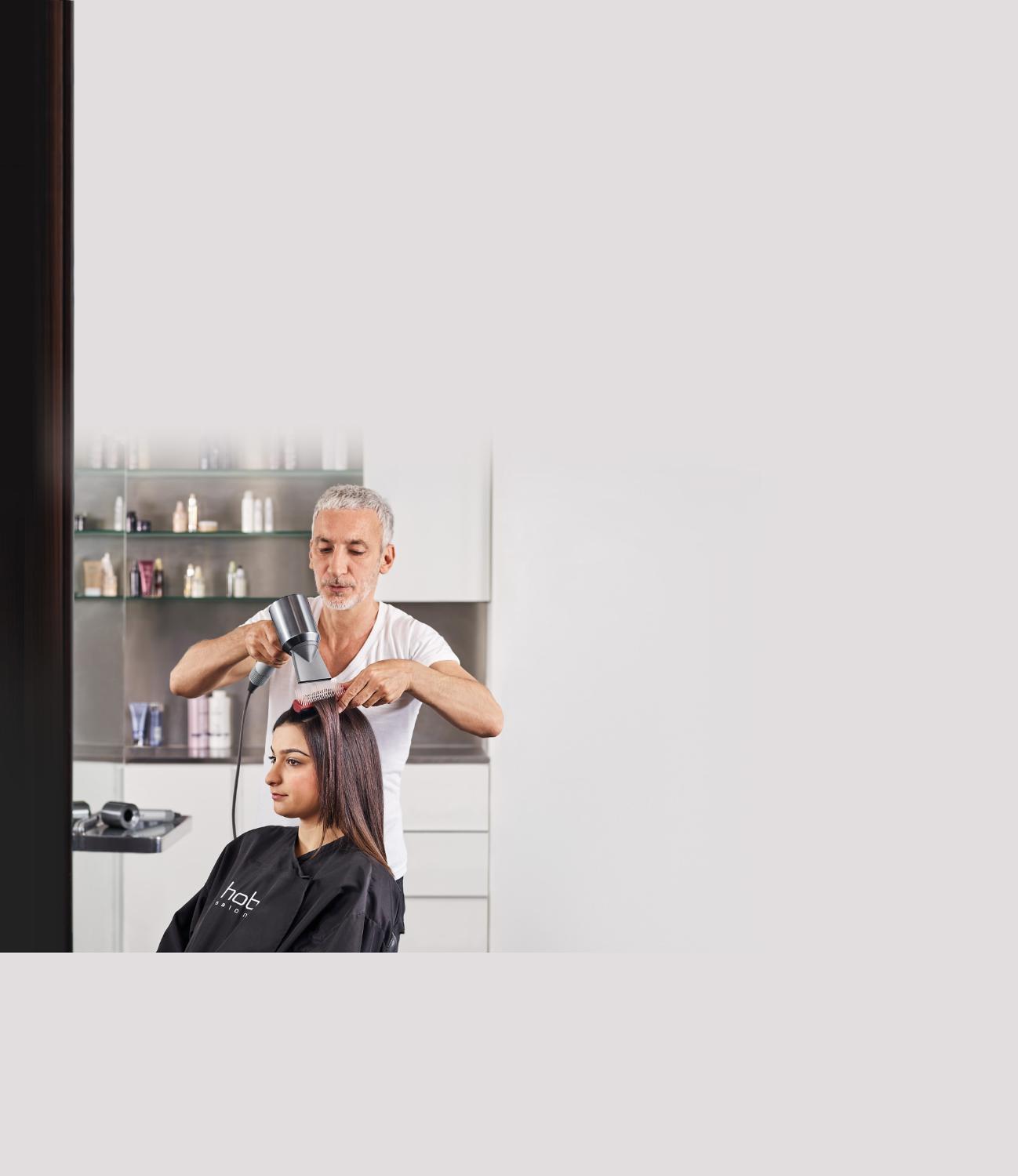 Professional Edition
Designed for salons. Developed with professionals. Engineered by Dyson.
"We've created a hair dryer every stylist will want in their tool kit."
---
Akin Konizi
Consultant on the development of the Dyson Supersonic™ hair dryer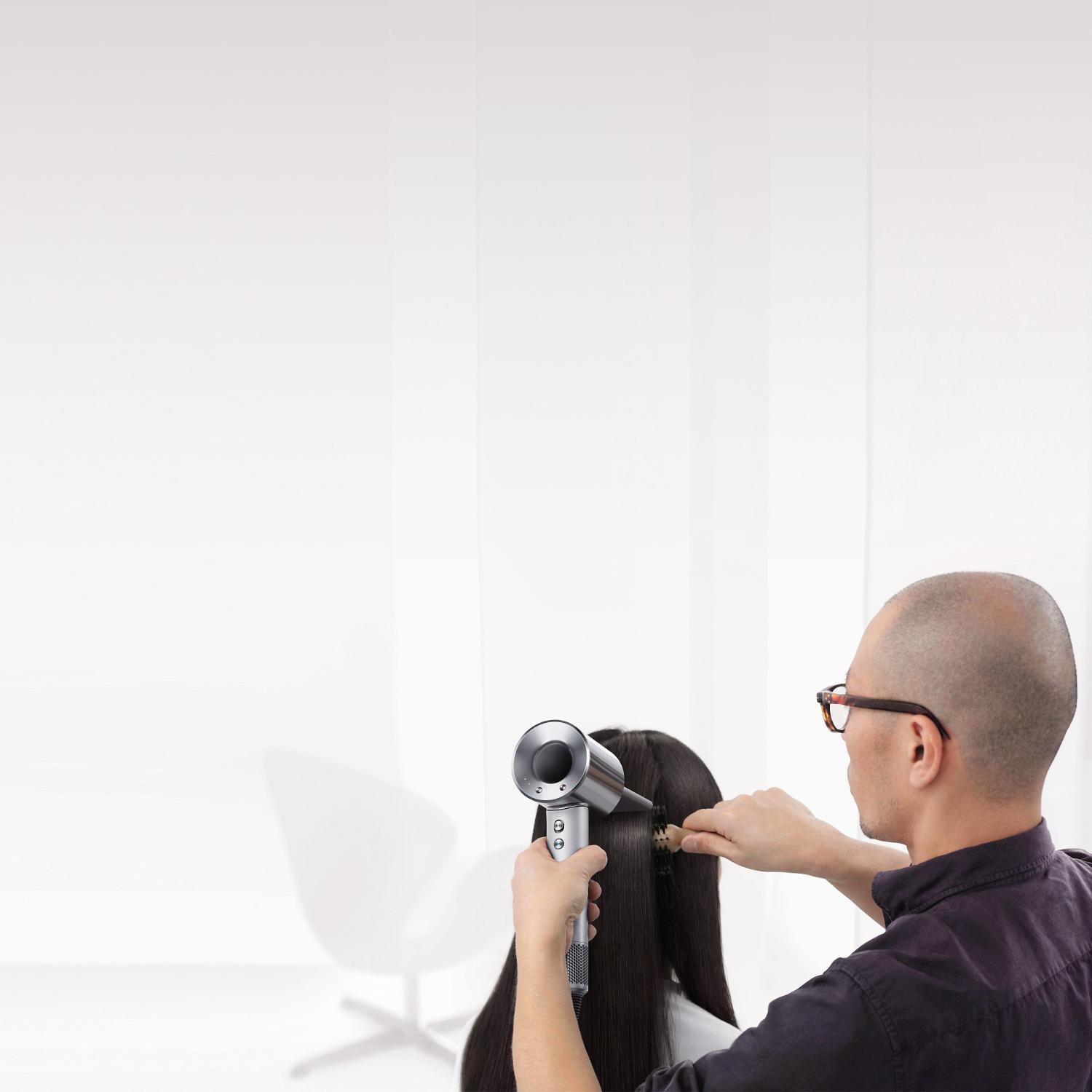 Helps protect hair from extreme heat.
By measuring the temperature 20 times every second and regulating the heat, the Dyson Supersonic™ hair dryer helps to protect your client's natural shine from extreme heat damage. Even during close-up styling.
"Intelligent heat control maintains the temperature below the point that causes extreme heat damage."
---
Katsuya Kamo
International hair and make-up artist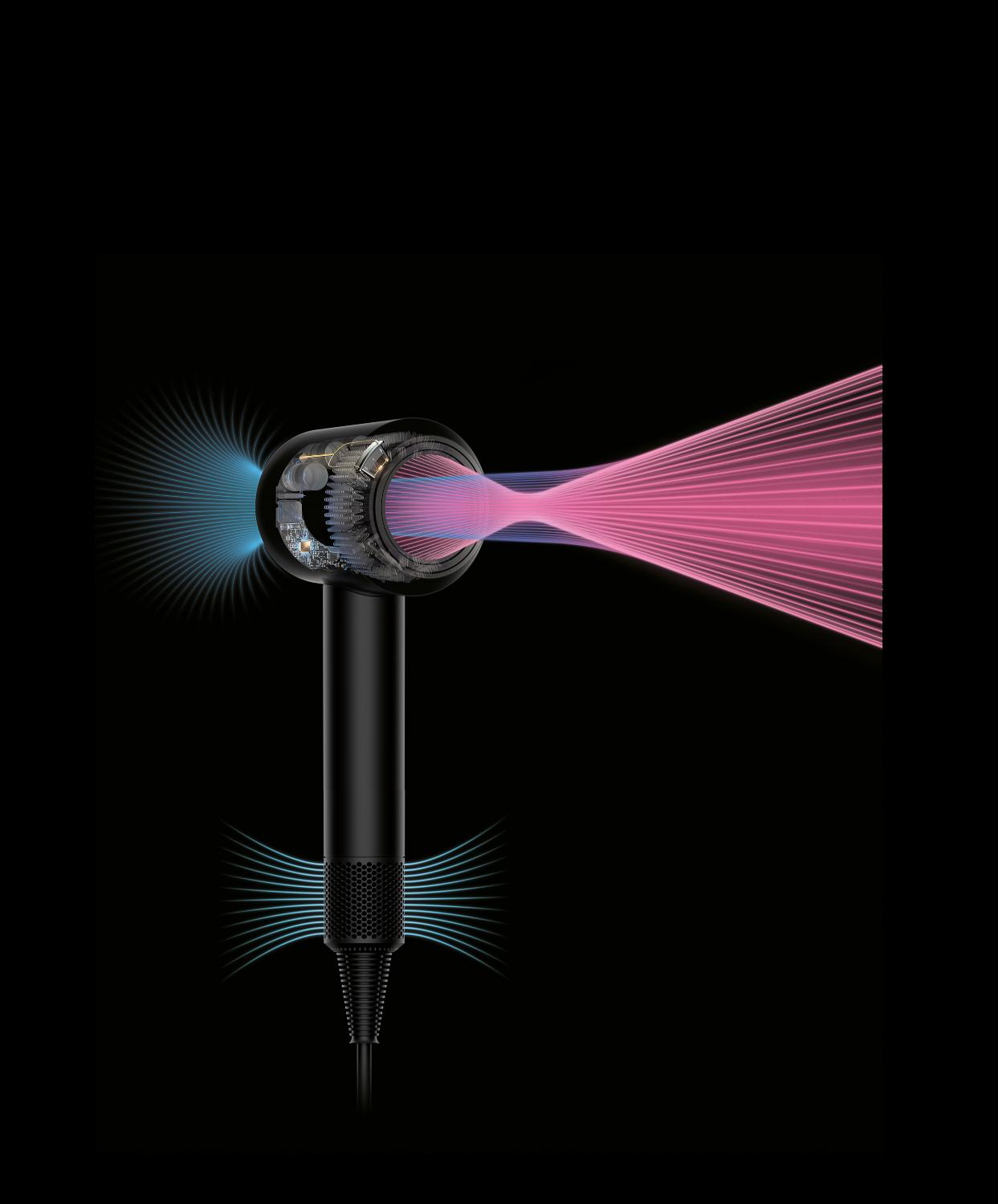 Fast drying to save time.
The Dyson digital motor V9 and Air Multiplier™ technology combine to generate high-velocity airflow, to dry hair quickly. Giving you time to engage with your client and ensure they're getting the best experience.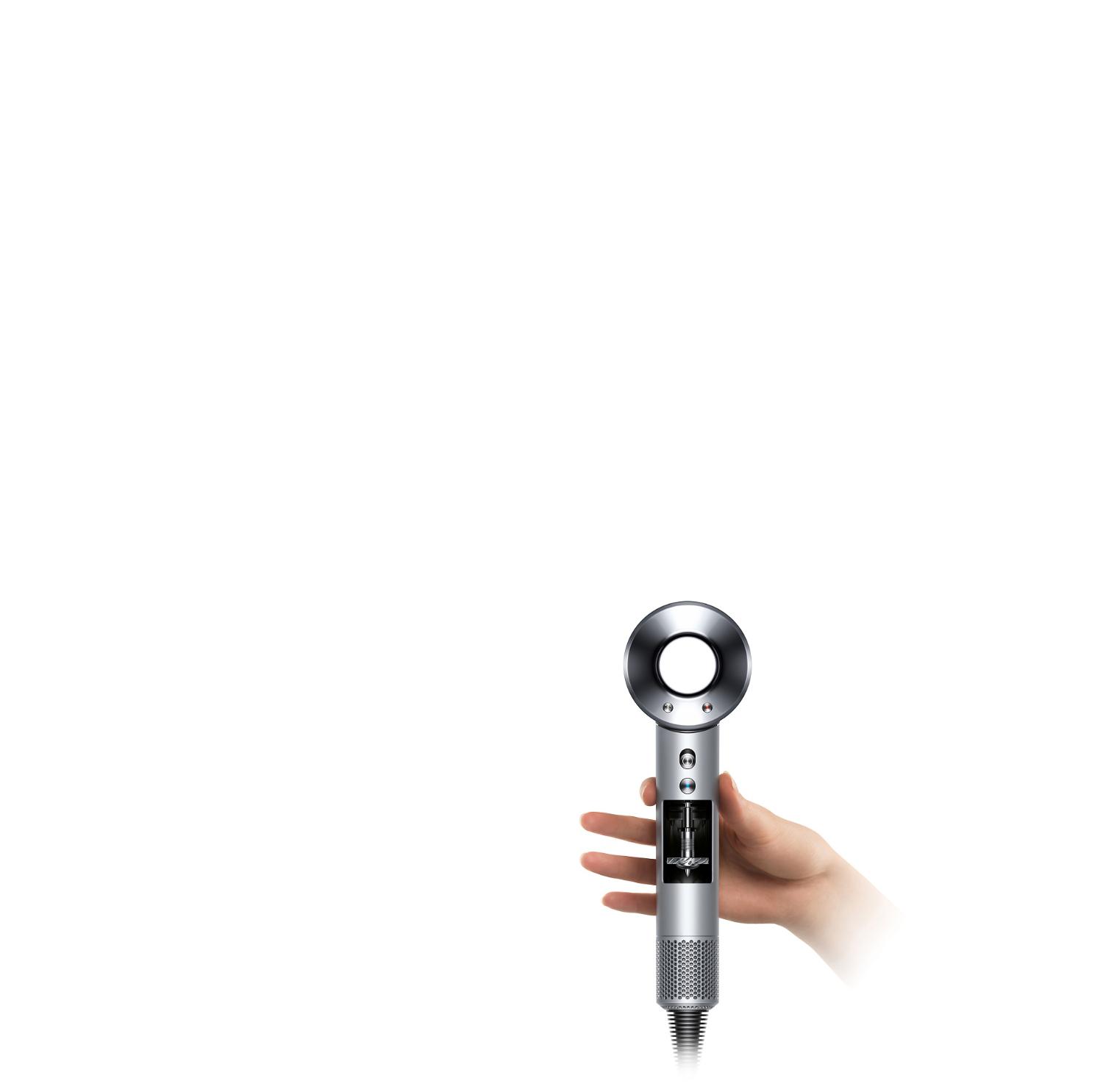 Engineered for all-day use.
To help prevent strain, it's vital that your hair dryer rests comfortably in your hand. That's why the Dyson Supersonic™ hair dryer is engineered for balance. In fact, it's the only one manufactured with the motor in the handle instead of the head.
"The motor is much smaller, but still very powerful. It dries hair quickly and feels light in my hand."
---
Jen Atkin
Celebrity hair stylist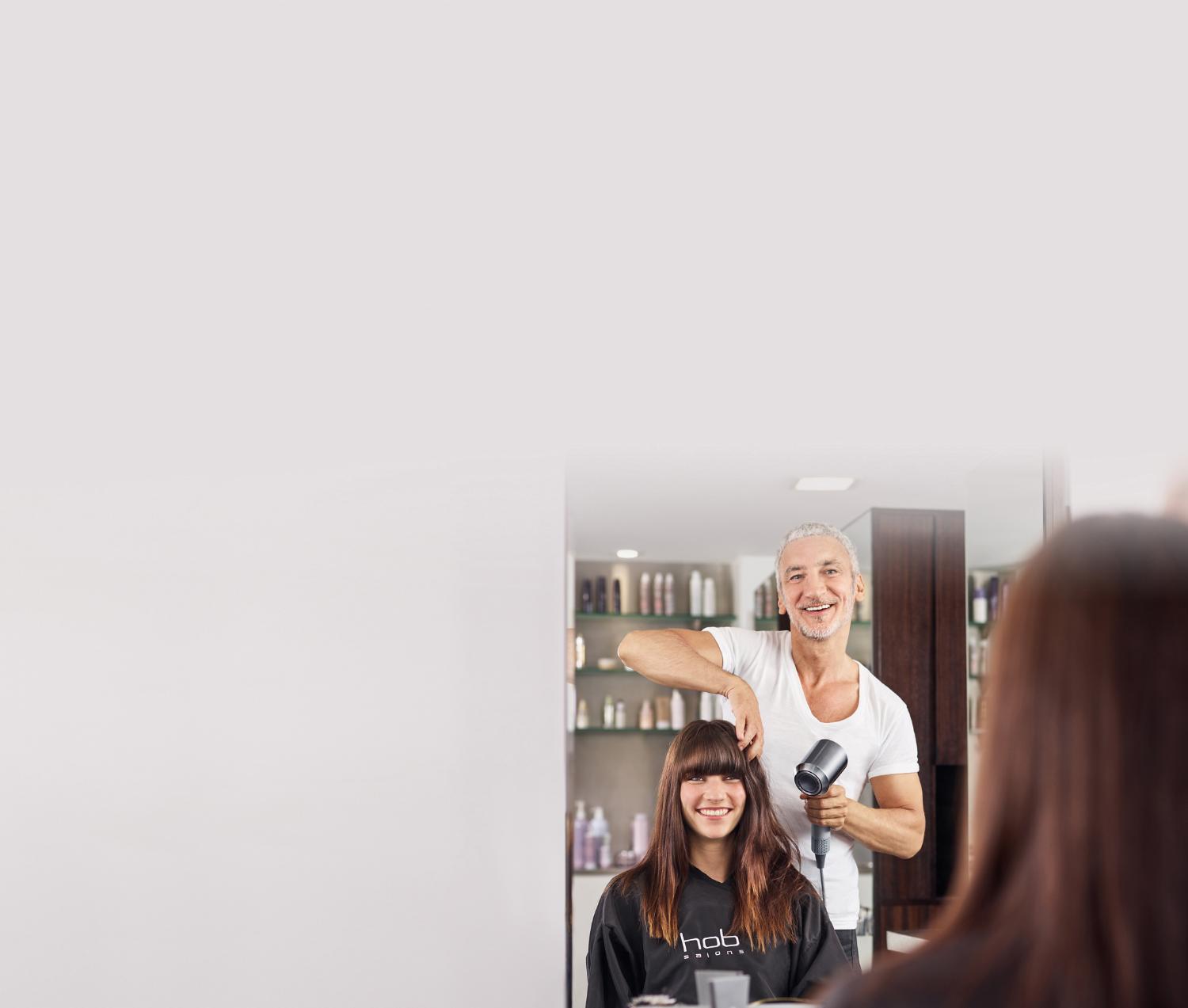 Acoustically tuned for conversation.
Dyson engineers have tuned the pitch of the motor and insulated it within the handle. It's engineered for low noise and disturbance in the salon.

Quiet Mark awarded for improved sound quality.

"It's so important to be able to talk to your clients during styling, but usually the dryer noise gets in the way. That's why I like the Dyson."
---
Akin Konizi
Four-time winner of British Hairdresser of the Year
The only hair dryer with magnetic styling tools.

2.7m salon-length cable for unrestricted drying.
Call us to purchase the Professional Edition.
0800 345 7788
Quiet Mark is a registered trademark of the Noise Abatement Society.