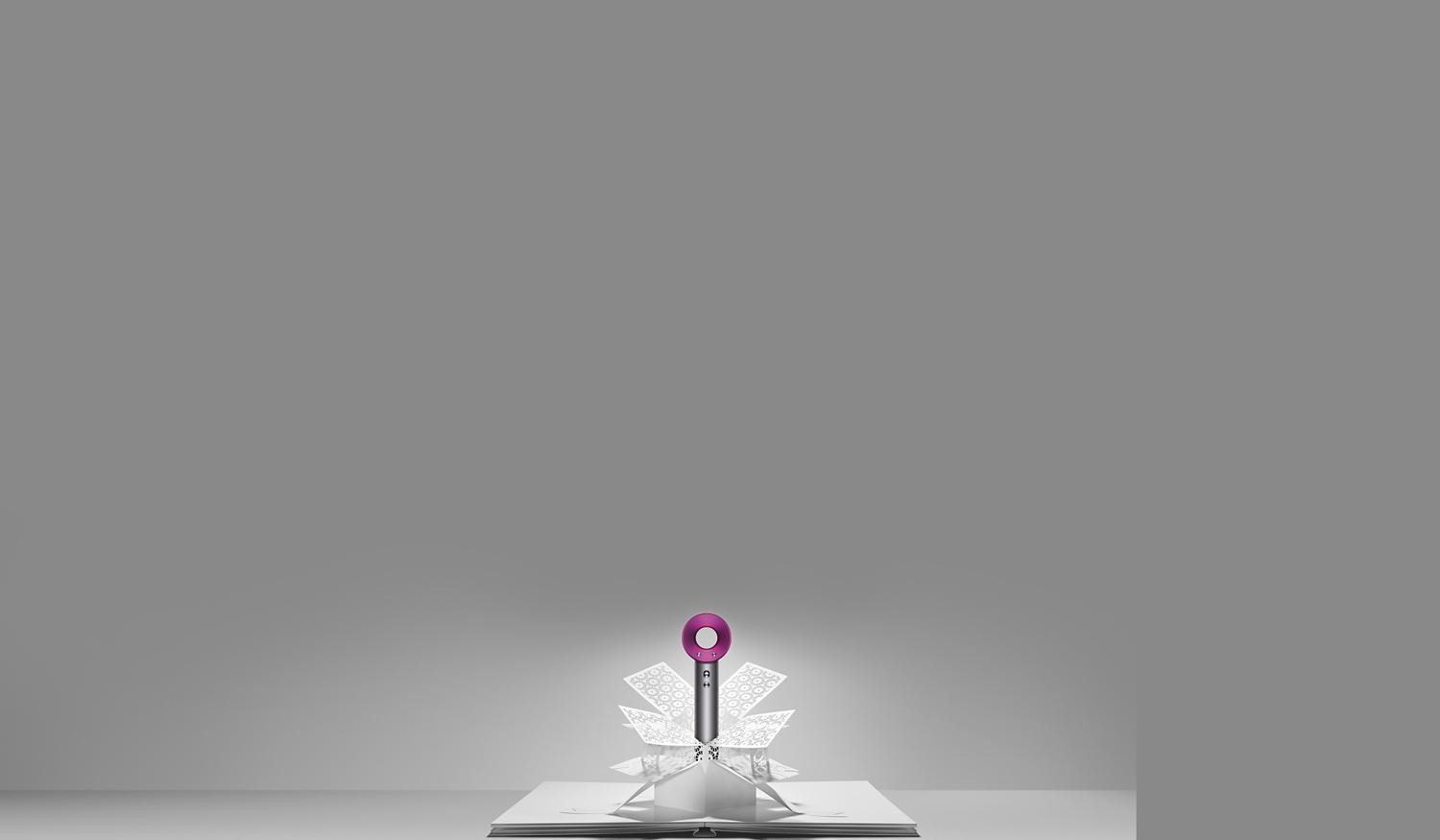 A gift that stands out
Protect your natural shine with the Dyson Supersonic™ hair dryer. Receive a complimentary display stand with a hair dryer in the colour of your choice.
Clutter-free surfaces
Our gift edition includes a Dyson-designed display stand, engineered to neatly hold your hair dryer and its magnetic styling attachments.
Vibration reduction mount
A silicone mount helps to prevent the motor from vibrating against the inside of the handle, reducing the transfer of noise between the motor and the case. For quiet drying.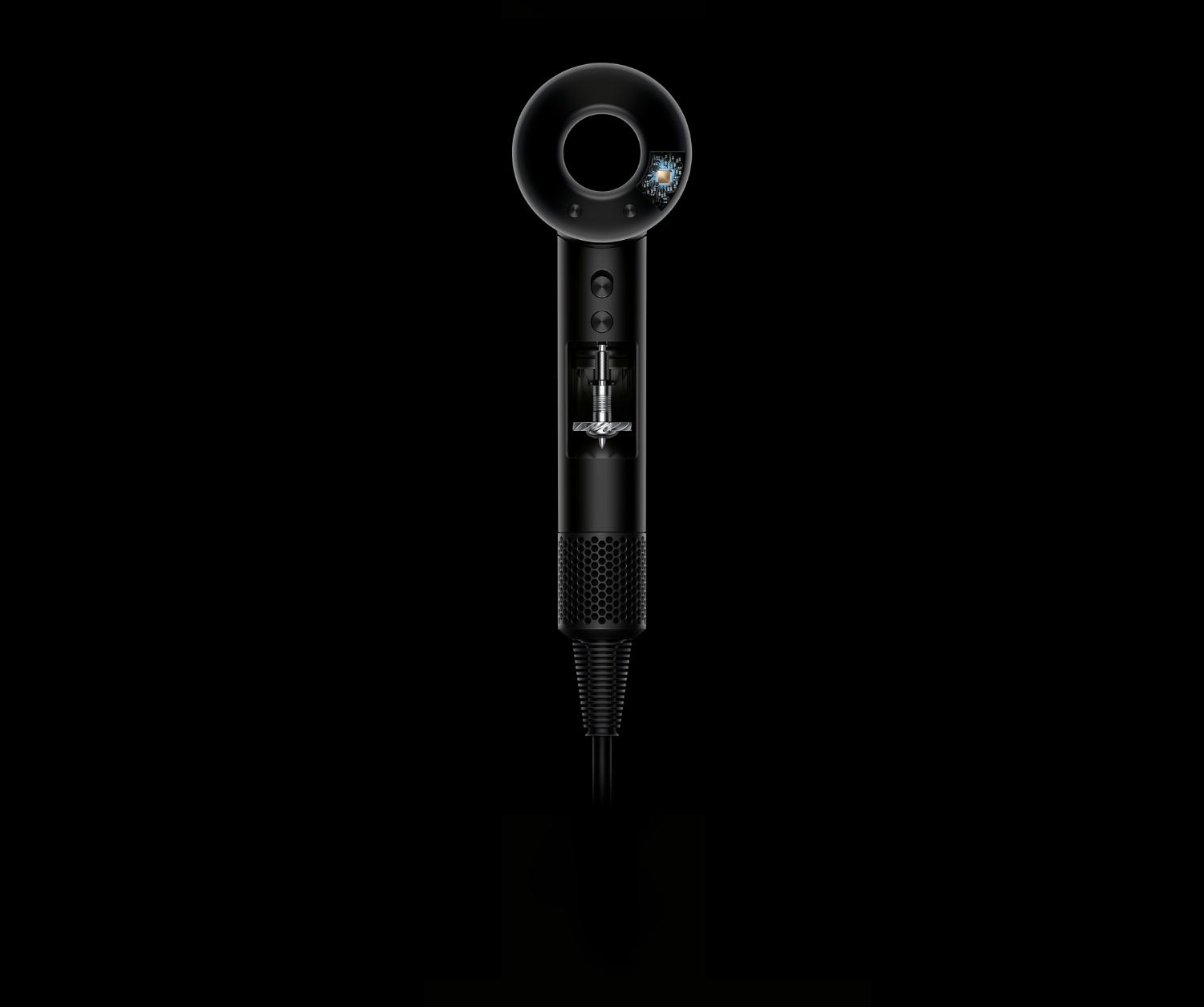 Dyson Supersonic™ hair dryer (Iron/Fuchsia)
Powerful digital motor. Designed for fast drying. Intelligent heat control protects hair from heat damage. 2 year guarantee. Free next day UK delivery.
Dyson Supersonic™ hair dryer (Iron/Fuchsia)

Powerful digital motor. Designed for fast drying.

5 accessories included

See all

Click to learn more

Smoothing nozzle

Dry and style your hair at the same time with gentle, low-velocity airflow

Styling concentrator

Style your hair one section at a time with precise, controlled airflow

Diffuser

Disperses air evenly to simulate natural drying, helping to reduce frizz.

Dyson Supersonic™ hair dryer (Black/Nickel)

Powerful digital motor. Designed for fast drying.

5 accessories included

See all

Click to learn more

Smoothing nozzle

Dry and style your hair at the same time with gentle, low-velocity airflow

Styling concentrator

Style your hair one section at a time with precise, controlled airflow

Diffuser

Disperses air evenly to simulate natural drying, helping to reduce frizz.

Dyson Airwrap™ styler Complete Black/Purple

Includes all Dyson Airwrap™ styler attachments for multiple hair types

9 accessories included

See all

Click to learn more

30mm Airwrap™ barrels

Create and set voluminous curls

40mm Airwrap™ barrels

Create and set loose curls or waves

Firm smoothing brush

Creates a straighter style with less frizz and fewer flyaways

Soft smoothing brush

Creates a smooth, blow-dry finish. Engineered to be gentle on the scalp

Round volumising brush

Engineered to give body and shape to limp, flat hair

Pre-styling dryer

Takes hair from wet to damp, ready for styling

Storage case

Cushioned with soft fabric and secured by a magnetic clasp

Dyson Airwrap™ styler Complete

Includes all Dyson Airwrap™ styler attachments for multiple hair types

9 accessories included

See all

Click to learn more

30mm Airwrap™ barrels

Create and set voluminous curls

40mm Airwrap™ barrels

Create and set loose curls or waves

Firm smoothing brush

Creates a straighter style with less frizz and fewer flyaways1

Soft smoothing brush

Creates a smooth, blow-dry finish. Engineered to be gentle on the scalp.

Round volumising brush

Engineered to give body and shape to limp, flat hair

Pre-styling dryer

Takes hair from wet to damp, ready for styling.

Storage case

Finished in tan, cushioned with soft fabric, and secured by a magnetic clasp

Dyson Airwrap™ styler Smooth+Control

Engineered to smooth and control unruly, frizz-prone hair

7 accessories included

See all

Click to learn more

30mm Airwrap™ barrels

Create and set voluminous curls

40mm Airwrap™ barrels

Create and set loose curls or waves

Firm smoothing brush

Creates a straighter style with less frizz and fewer flyaways1

Pre-styling dryer

Takes hair from wet to damp, ready for styling.

Storage case

Finished in tan, cushioned with soft fabric, and secured by a magnetic clasp

Dyson Airwrap™ styler Volume+Shape

Engineered to smooth or volumise limp, flat hair

7 accessories included

See all

Click to learn more

30mm Airwrap™ barrels

Create and set voluminous curls

Soft smoothing brush

Creates a smooth, blow-dry finish. Engineered to be gentle on the scalp.

Round volumising brush

Engineered to give body and shape to limp, flat hair

Pre-styling dryer

Takes hair from wet to damp, ready for styling.

Storage case

Finished in tan, cushioned with soft fabric, and secured by a magnetic clasp