"We decided to use Dyson Airblade V hand dryers to improve on the speed of drying, less maintenance work on those involved, and it's more hygienic."
---
Tracy Pollard
Senior Unit Business Manager – Welcome Break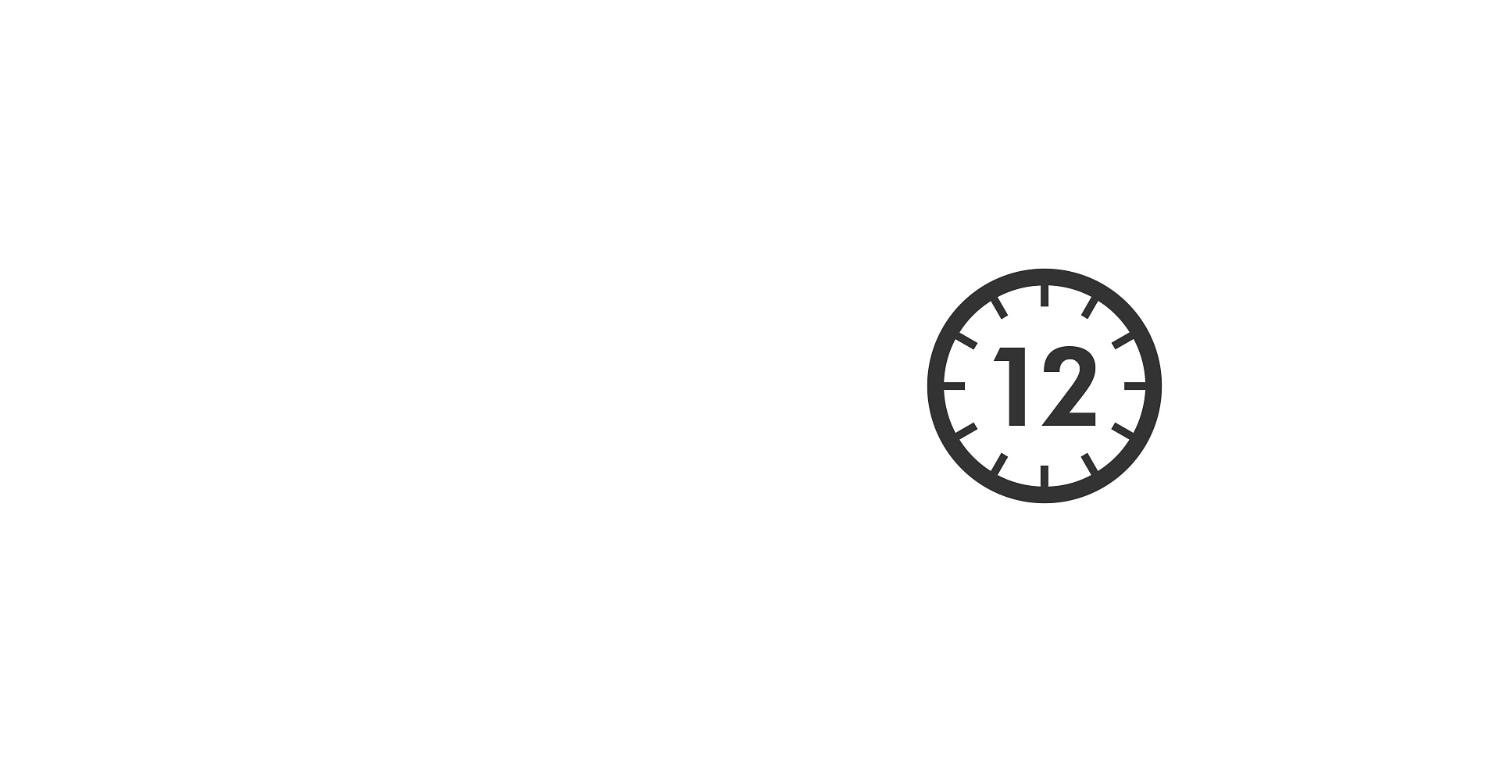 35% quieter.¹ Still quick-drying.
A reprogrammed motor and re-engineered airflows mean the Dyson Airblade V hand dryer is quieter than ever, yet still dries hands in just 12 seconds.

The world's first hand dryer awarded
the Quiet Mark by the Noise Abatement Society.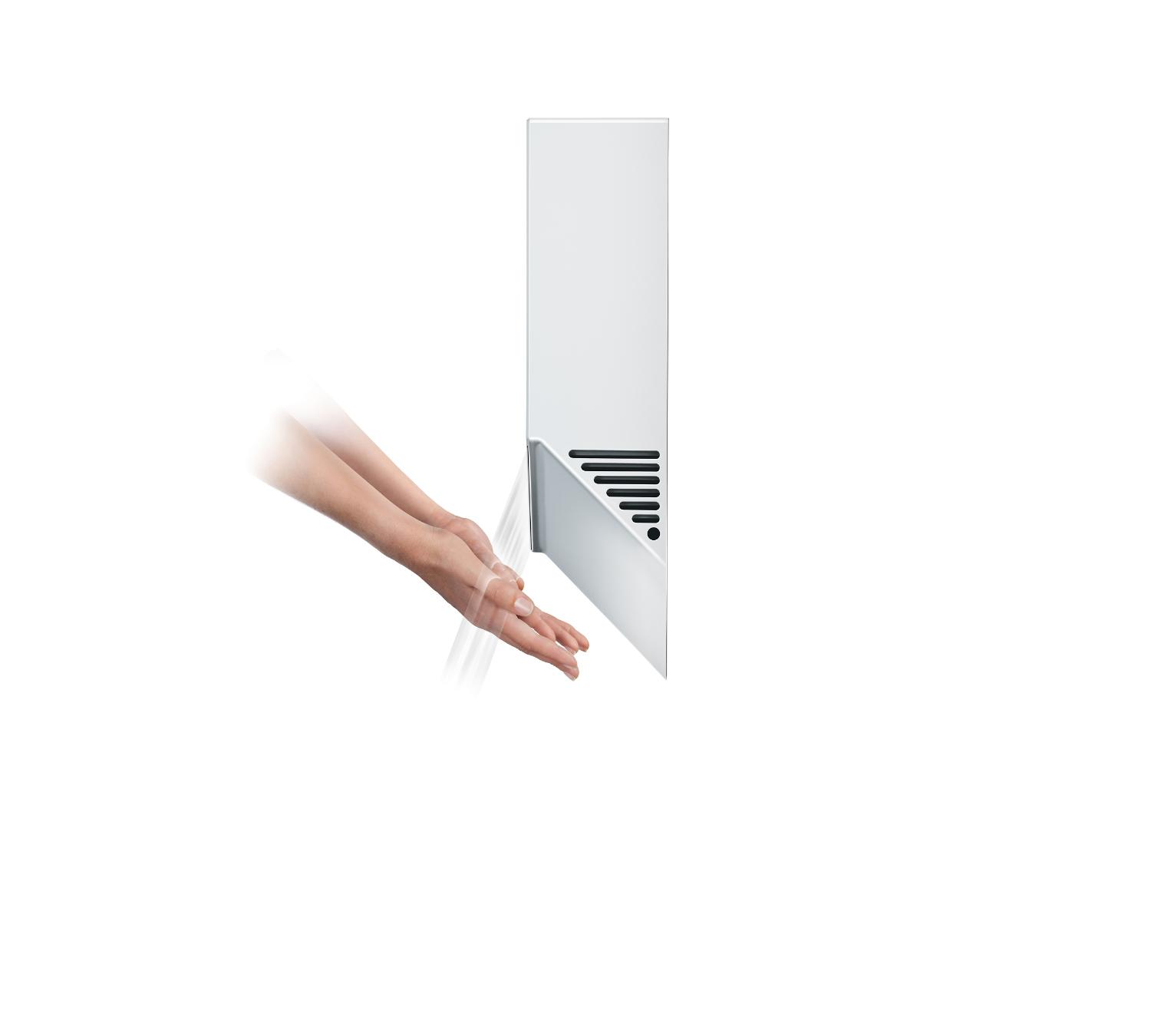 Create space in your washroom.
At just 10cm deep, the Dyson Airblade V hand dryer is slim and compact, so it leaves more room in your washrooms. And because it fixes to a back plate, it allows easy, self-service installation, maintenance and replacement.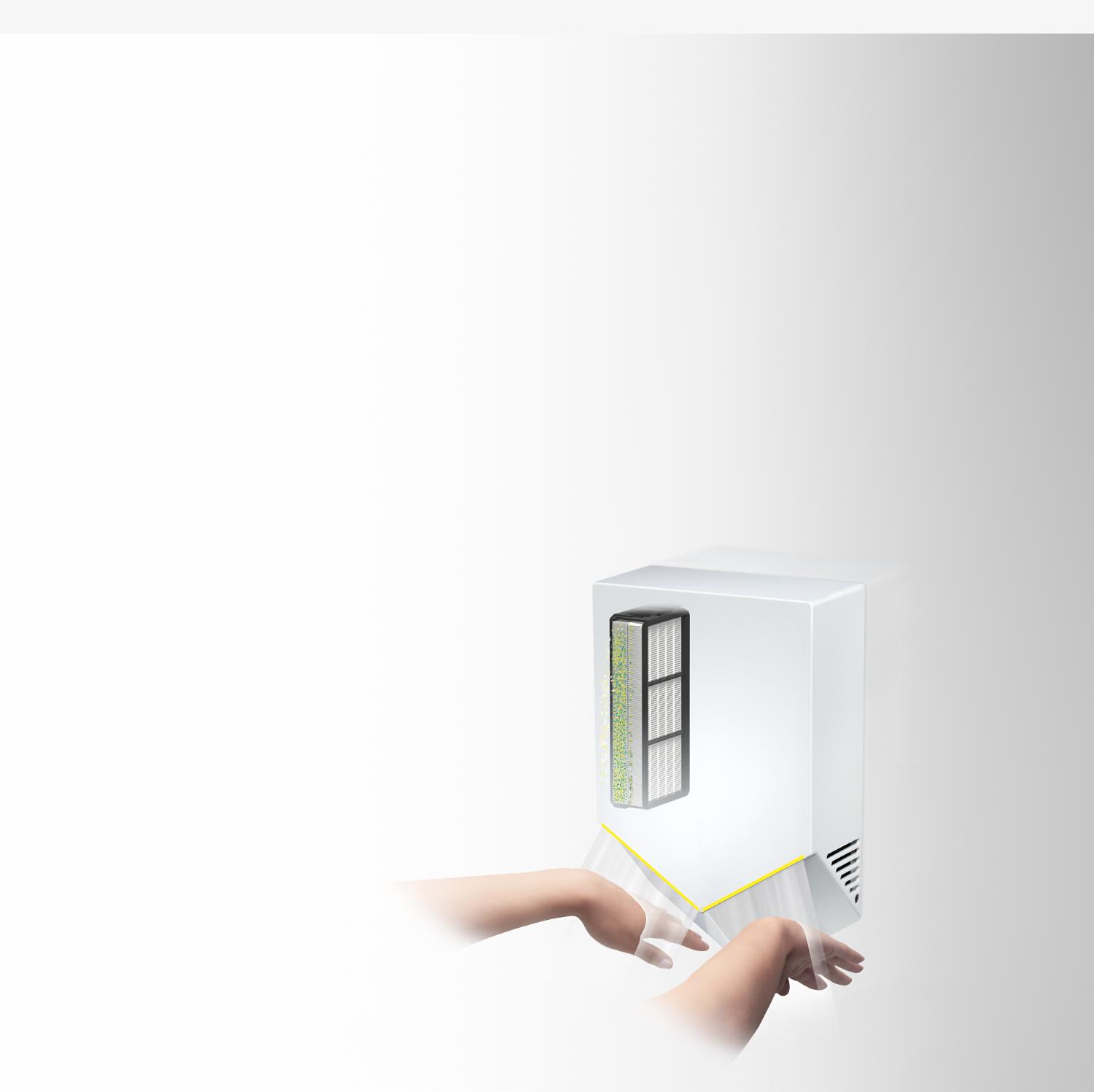 More hygienic.
The Dyson Airblade™ hand dryer's HEPA filter captures 99.95% of bacteria-sized particles from the washroom air, before it's blown onto hands. So hands are dried with cleaner air, not dirty air.
The Dyson digital motor V4
The reprogrammed Dyson digital motor V4 uses digital pulse technology to draw up to 20 litres of air per second through the machine, for fast hand drying.

Airblade™ technology
Clean air from the HEPA filter is forced at 430mph through apertures 0.55mm wide, scraping water from hands, quickly and hygienically.

Better for your environment
Up to 80% less expensive to run than other hand dryers. Up to 98% less than paper towels, with up to 81% less CO₂.* Creating a better environment in your washrooms and in the world outside.

Specifications
Airspeed at apertures
430 mph
Airspeed at apertures
430 mph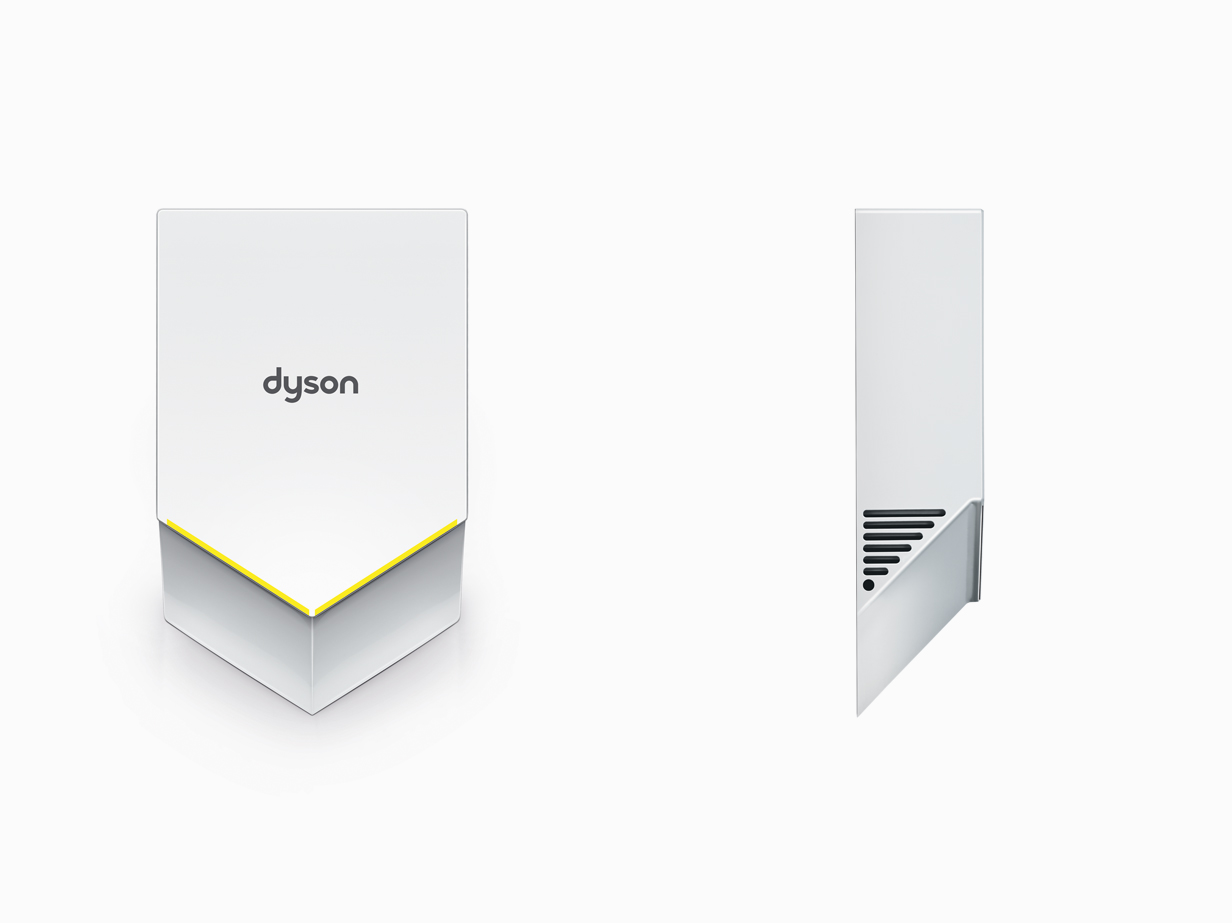 Explore technical information, and installation guides for specification.
Quiet Mark is a registered trademark of the Noise Abatement Society.
¹Loudness reduction compared to the original Dyson Airblade V hand dryer.