"For me, music and recovery go hand in hand".
Leah Williamson gets in the (Dyson) Zone™ to block out the noise and focus on recovery.
Dyson Ambassador, Leah Williamson, shares her ongoing journey to recovery and showcases how the Dyson Zone™ headphones are playing a crucial role in getting her back on the pitch.
LONDON, August 11th 2023: Football sensation and Lioness captain, Leah Williamson, has been appointed as an ambassador for Dyson. The leader in cutting-edge technology has collaborated with the England and Arsenal player to create a short film which puts Dyson's first step into audio, the Dyson Zone™ headphones with air purification, at the centre of Leah's recovery story.
Commenting on the collaboration, Leah Williamson says: "For me, one of the biggest factors in performance is music and it's played a huge part in my footballing career. Whether it's in the gym or getting ready for a game I always have a playlist ready to go. Joining forces with Dyson as their ambassador for the Dyson Zone™️ headphones has given me the escapism I need from the world and allowed me to zone into my rehabilitation."
"It feels good to share my story and look towards the future with the support of Dyson. The journey to recovery is all about mindset and it's the challenges like these that make us the players we ultimately become on the pitch."
Dyson, known for pioneering new technologies and pushing the boundaries of innovation, has partnered with Williamson as their ambassador following her exceptional performance last summer, where she captained the England team to victory at the UEFA Women's Euro's. Her tenacity and captivating sportsmanship off and on the pitch remains inspiring, values which Dyson parallels.
Williamson's remarkable ongoing journey of overcoming her devastating ACL injury and subsequent recovery bears a striking resemblance to James Dyson's tenacious pursuit in creating the ground-breaking DC01 vacuum cleaner, both exemplifying unwavering determination and innovative spirit in the face of challenges and adversity – constantly dissatisfied and driven to improve performance.
Led by a series of personal and emotional interviews, the film sees Williamson discussing her injury publicly for the first time and captures her journey towards recovery. The story highlights her desire to block out the public noise surrounding her injury and zone into herself to focus on the motivation she needs for rehabilitation. The Dyson Zone™ headphones are at the forefront of the athlete's ability to focus on the end goal, due to the exceptional noise cancellation, high-fidelity audio and built in air purification.
Williamson begins by describing the thrill of winning the Euro's and the range of emotions that she experienced in that moment on the public stage, but how she immediately switched her focus to her next challenge, the FIFA Women's World Cup. However, on April 19th, during a league game against Manchester United, Leah ruptured her ACL, which is an extremely serious knee injury for any sportsperson, and something which appears to be more prevalent amongst female footballers1. Following the injury, she candidly recounts how she immediately knew that her World Cup dream was over and how she always thought she would retire if she experienced and injury of this magnitude, but she quickly pivoted her mindset to drive her recovery back to the pitch.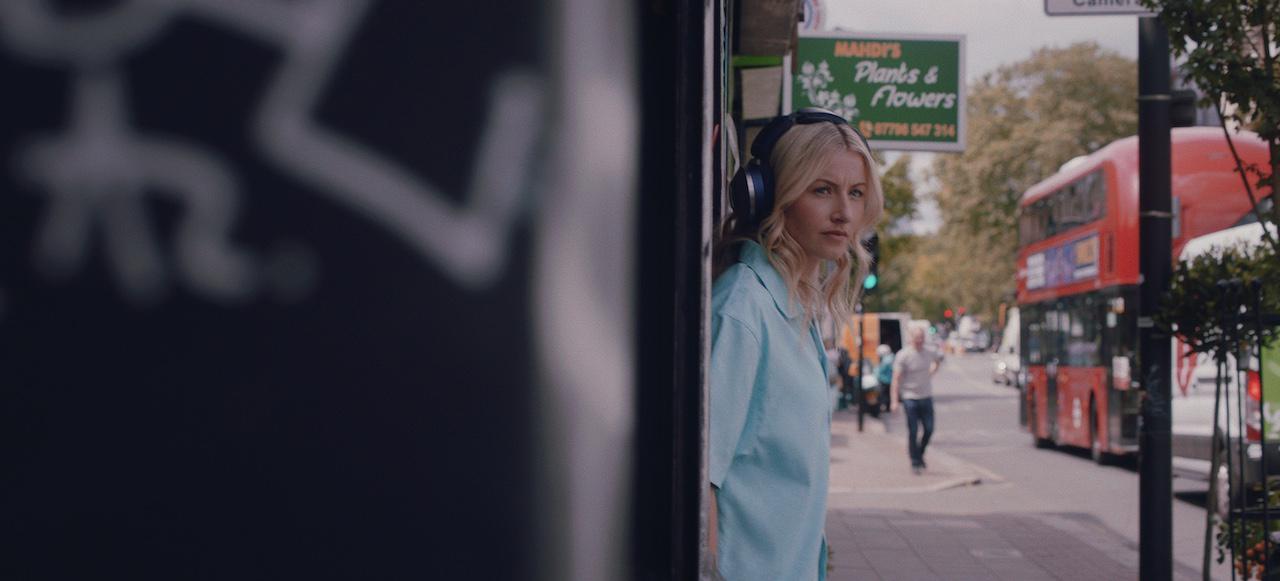 Despite facing a challenging rehabilitation from her injury, the film maintains a positive and inspirational tone, perfectly reflecting Williamson's indomitable spirit. Throughout the documentary, Williamson discusses the profound impact music has had on her life, both personally and professionally, emphasising its pivotal role in her healing process, as well as it being the biggest factor in performance. As an avid vinyl record collector, we are taken on a journey with her to an independent North London record shop, witnessing her joy as she carefully sifts through vinyl records, eagerly seeking the next gem to add to her cherished collection. Williamson is also seen using the Dyson Zone™ headphones to find some headspace – seeking a moment of calm in her recovery and something she practices for mental clarity and pre-game focus.
Unable to play in the current World Cup tournament, Williamson highlights how she will be there supporting the Lionesses from the side lines and crucially supplying the locker room playlist, something she's enjoyed preparing and listening to on her Dyson Zone™ headphones.
About the Dyson Zone™ headphones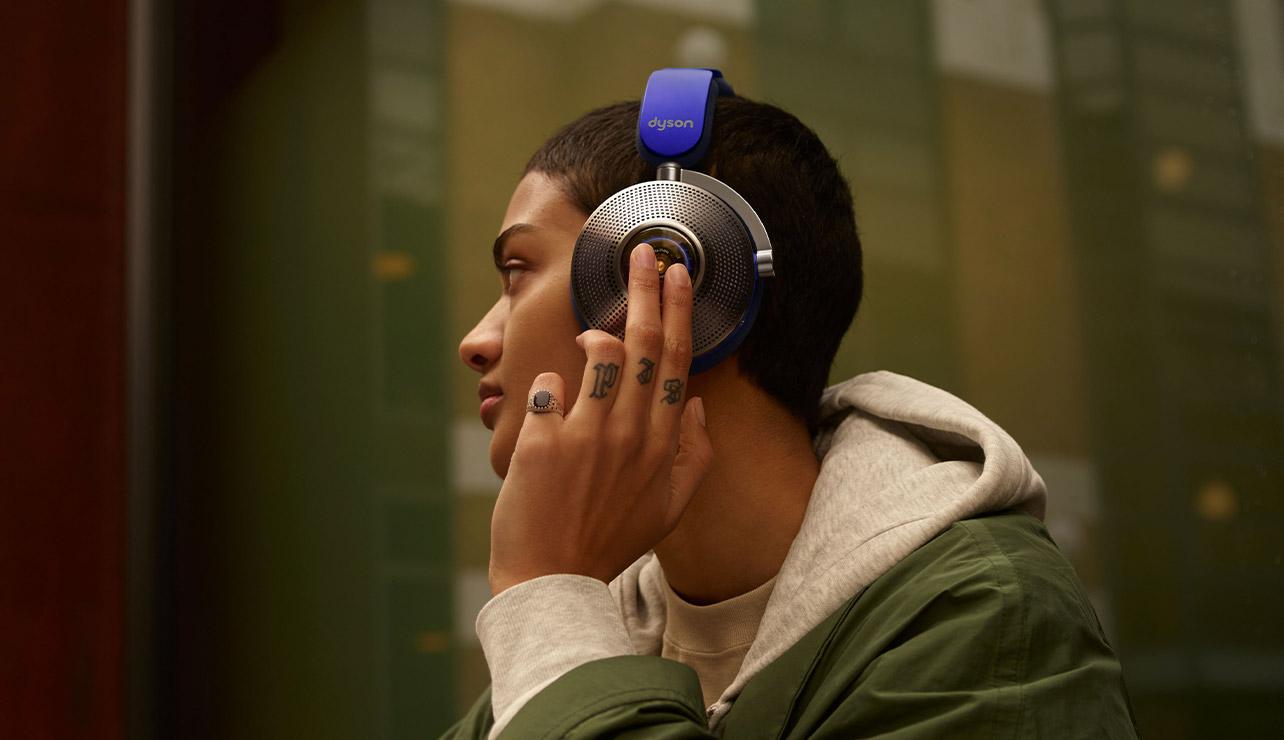 The Dyson Zone™ headphones launched in the UK earlier this year with a massive reception. The headphones provide a pure listening experience and on-the-go air purification when you need it. Following five years of research and development, the headphones deliver up to 50 hours of ultra-low distortion1, advanced noise cancellation and faithful, full-spectrum audio reproduction. The Dyson Zone™™ also captures 99% of particle pollution as small as 0.1 microns2, whilst K-Carbon, potassium-enriched carbon filters target prevalent acidic gases most associated with city pollution, including NO2 and SO2.  

The Dyson Zone headphones deliver an exceptional immersive listening experience. Many audio developers rely on a golden listener; this has become common practice across the audio industry, where a trained individual determines what 'good' sounds like. Dyson engineers opted to take a more scientific approach, led by audio research, and validating the resulting specification targets with extensive user trialling.
The new Dyson Zone™ headphones with air purification are also available to purchase now from Dyson.co.uk and Dyson Demo Stores.
Footnotes
1 Performance may vary based on environmental conditions and usage.
2 Filter efficiency tested to ISO 29463 adapted at max flow setting by an independent third-party laboratory. Capture rates may differ depending on real life usage.
3Orthop, J. (2016). The female ACL: Why is it more prone to injury? Journal of Orthopaedics, [online] 13(2), pp.A1–A4. doi: https://doi.org/10.1016/s0972-978x(16)00023-4.