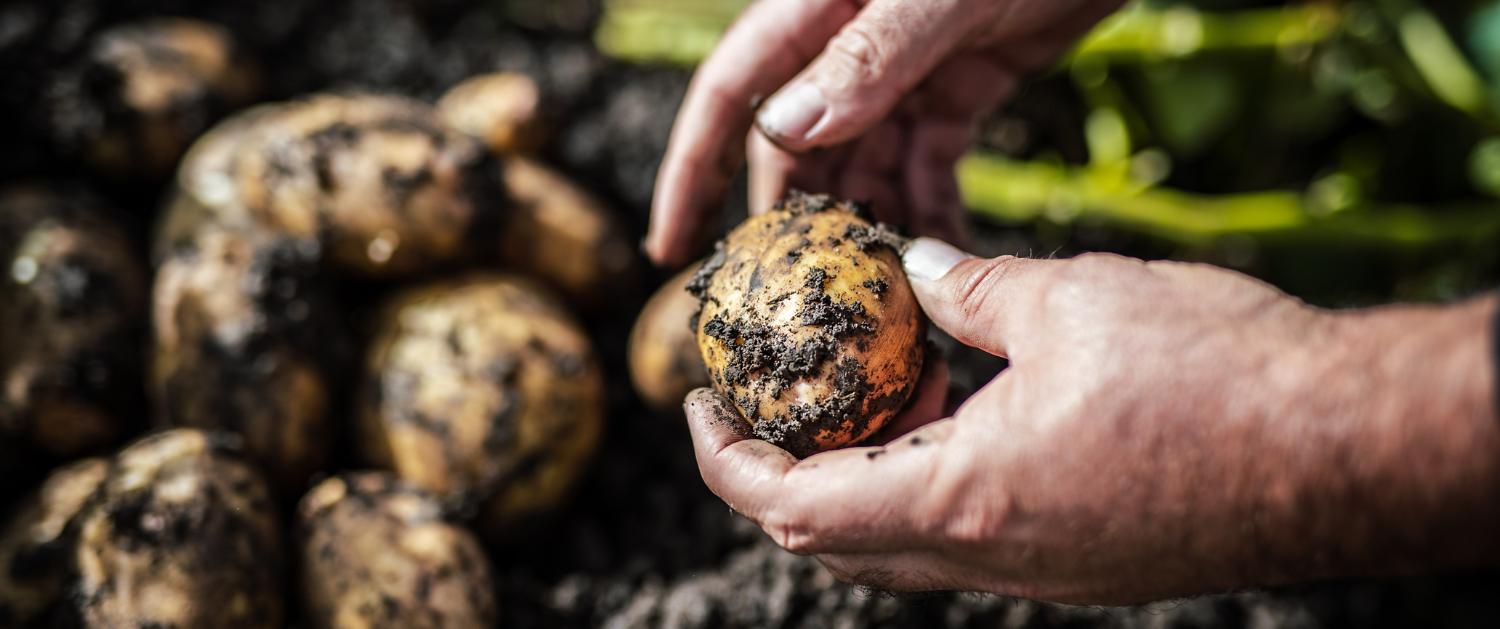 Technology & Farming
By James Dyson
Efficient, high-tech agriculture
Farming is not a cottage-industry, or something quaint and nostalgic; efficient, high-technology agriculture holds many of the keys to our future. Sustainable food production and food security are vital to the nation's health and the nation's economy, whilst there is also a real opportunity for agriculture to drive a revolution in technology and vice versa.

I'm excited about the future of agriculture, despite the undoubtedly significant challenges that the sector faces. Our farms have been tackling these problems head-on and with increasing pace, finding great opportunities in the process. In recent years we have been investing heavily in getting the basics right – soil quality, infrastructure, new technology, and stewardship. Now we are turning our attention to making the farms work as a business, making them profitable, moving away from subsidies and providing food and energy for consumers. The increasingly symbiotic relationship between our technology business and our farms will, I hope, also yield novel new approaches to drive sustainability and performance in Dyson products, while opening-up new opportunities for the further use of technology on our farms.
"We can begin to use agricultural materials in our products. I can't tell you how we're going to do that, but we can already see the way, and that will be interesting."
Roots
Farming isn't in my blood, so to speak, but it was part of my childhood as I grew up living in an agricultural community amongst farms and farming families in North Norfolk. My friends lived and breathed farming and they were a fundamental part of my life too. I helped with the harvest, rushed parsley to Campbell's Soup factory in Kings Lynn, and lugged heavy wet potato sacks as a winter holiday job. I well remember the freezing weather, especially when picking, topping, and tailing Brussel sprouts!
I'd enjoyed working on farms in my younger years, but only more recently did I see the potential to contribute to their development and make new discoveries. Farming, it seemed to me, is similar to engineering and manufacturing: you make things, take pride in what you produce and then you supply consumers. A factory should be well designed, well-built and work most efficiently as a machine, using the latest technology for production. The same applies to farming, all the basics must be right first: drainage, ditches, tracks, hedges, walls, soil quality, weed control, wildflower mix, the best machinery and the best farming plant and buildings. Everything must be of the best quality and tidiest layout.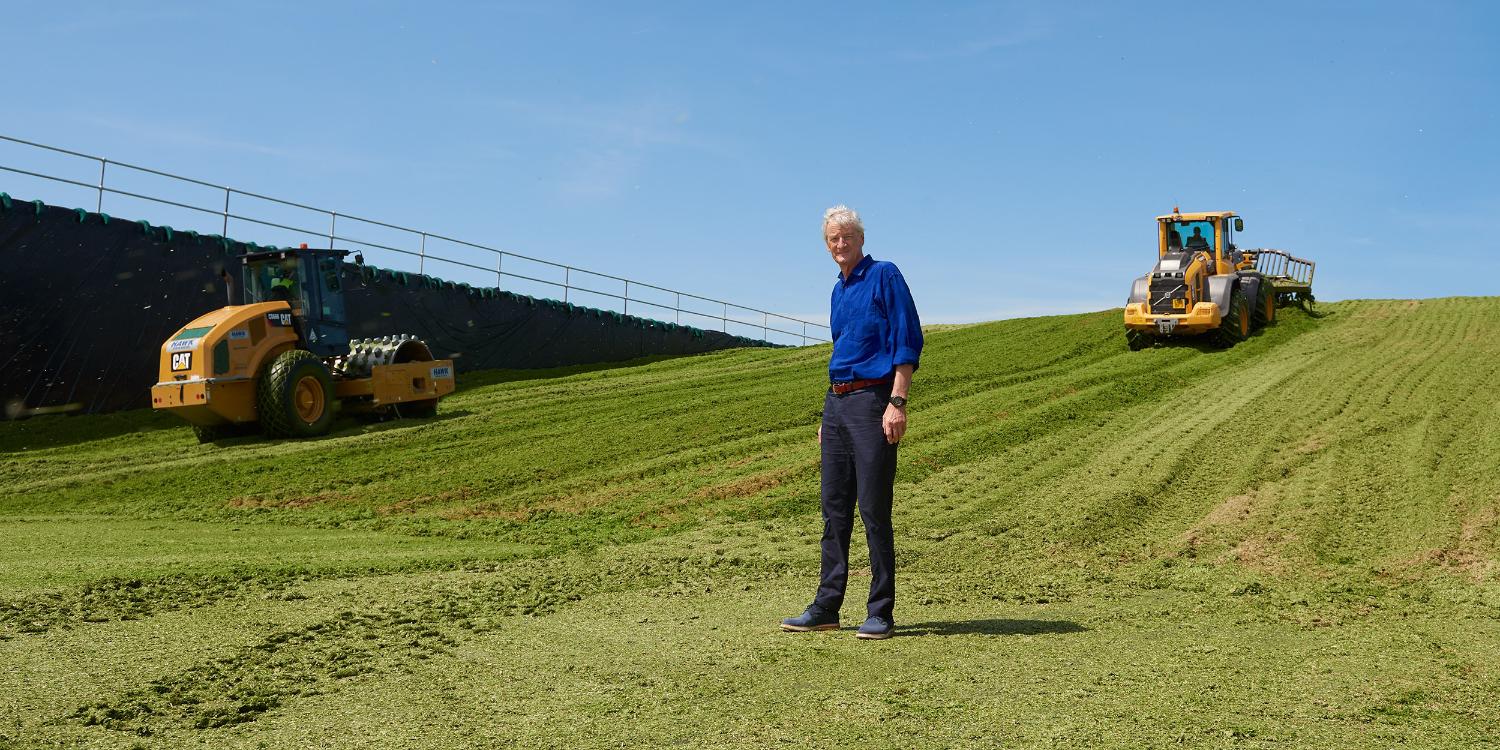 Investing for the future
We don't speculate in farmland, we invest in it. Sadly many of the farms we have bought have suffered from underinvestment. They suffered from poor drainage and underinvestment in basic infrastructure like tracks, grain stores, the pernicious black grass was rife, proper rotation of crops had not taken place, walls had collapsed and so on. Often this wasn't through lack of interest, rather lack of capital. We've therefore spent the first years putting investment into the infrastructure.

Our first farm purchase, in 2013, was the Nocton Estate, just South of Lincoln. Our farming business has grown since then, led by a team with brilliant farming minds and a hefty dose of commercial sense. We now have 35,000 acres of farmland and we produce 35,000 tonnes of wheat, 9000 tonnes of spring barley, 15,000 tonnes potatoes, 9000 tonnes of vining peas, and 100,000 tonnes of energy crops. We employ 169 people; 31% of them have degrees and their average age is 38 versus an average in the industry of 59. Amongst them are agronomists, farm managers, researchers, engineers, shepherds, technical data analysts and drone pilots. Their knowledge, combined with the investment we are ploughing in, is yielding results.

Beeswax Dyson was, we believe, the first large-scale commercial farm in Britain to be carbon neutral and last year we sequestered 300 tonnes more carbon than we released. We are investing in our infrastructure, soil, biodiversity and ecology, using technology and research to improve yields while also reducing our impact on the land and the environment. We actively manage 390,000m of hedgerows, have rebuilt over 10km of dry stone wall, and manage 11,700 trees and 250,000m of ditches, rivers and streams. Advances in tilling technology, drainage and irrigation, and a reduction in our use of fertilisers and pesticides, have all contributed to the environmental sustainability of our farms in greater ways than we first imagined.
The circular farm system
We've developed a highly efficient circular farm system. Organic fertiliser from our anaerobic digesters is increasingly taking the place of synthetic chemicals. Drones and self-driving tractors are ensuring we are precise in encouraging the crops we want, while destroying weeds that we don't, such as pernicious black grass, and protecting ground nesting birds like the Marsh Harrier. We are also creating clean, anaerobic digester-produced energy on our farms to power surrounding homes (including Dyson products), dry our agricultural produce, and grow new crops. We are even harnessing the excess heat and gas from these digesters, and the run-off rain water from our yards, to foster the right environment in a greenhouse to enable crops – such as strawberries – to be produced out of season, at scale, avoiding the impact that comes from unnecessary air miles.

These investments have made our farms highly efficient, but they don't make up for the fact that British farming has become largely disconnected from consumers which means both consumers and farmers are losing out. It is middlemen who reap the benefits. For each pound you spend on a packet of peas or potatoes the retailer gets about 70p while the farmer – who bears all the risk with weather, and all the investment in machinery – gets just 8p. The market is fundamentally skewed, so we are turning our attention to selling direct to the consumer and reducing our reliance on subsidy. We are increasing traceability using technology and digitisation to allow our customers to track where their food comes from – I hope we will have more to share on this very soon. Look out for Dyson Strawberries!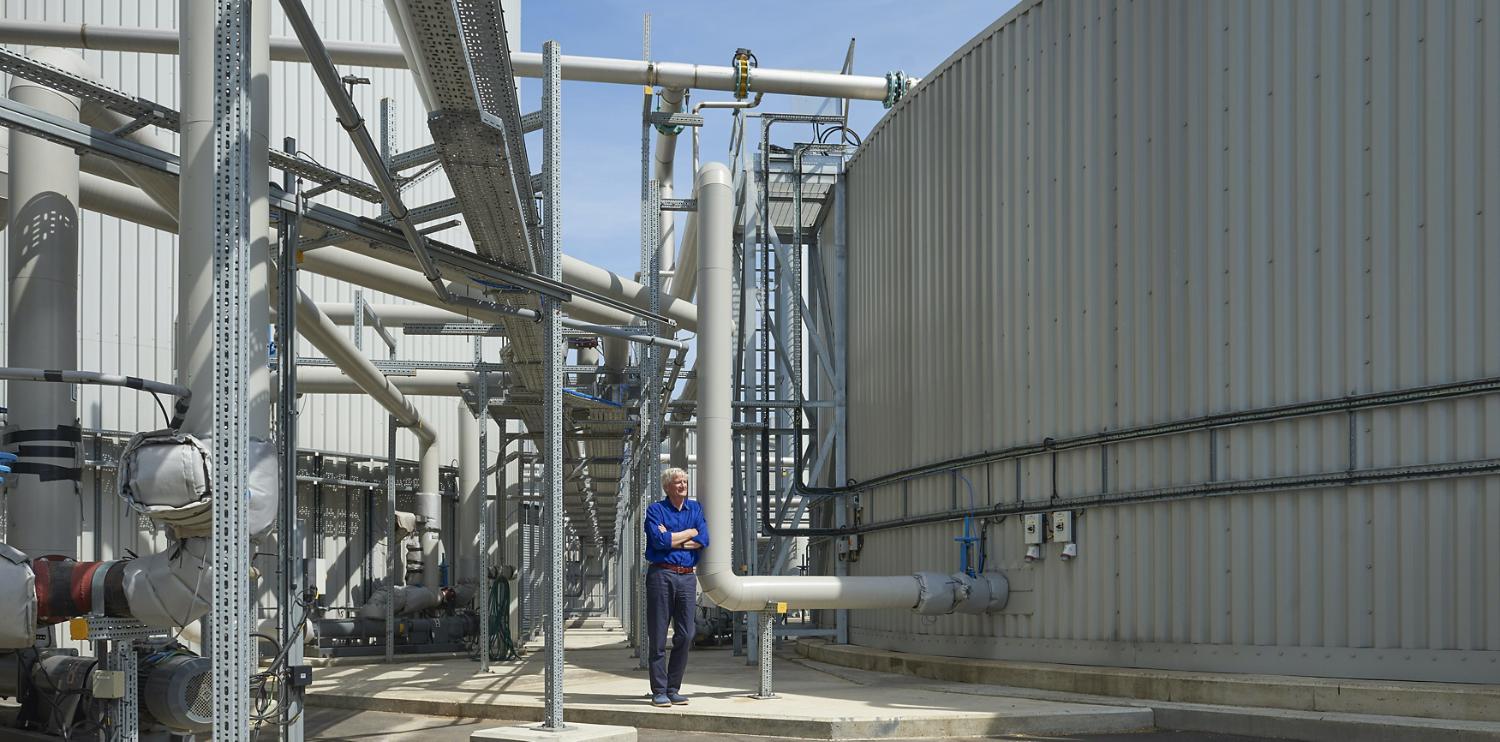 Applied technology
Another big opportunity that we see is around sustainable technology. Initially our farming operations were entirely separate from Dyson, quietly rebuilding the infrastructure on the farms and installing the highest standards of agriculture. Now we see great mutual benefit in running our farming and technology businesses more closely together wherever possible and sharing knowledge and experience between the two. Dyson has always focused on making long-lasting machines which use fewer resources while achieving higher performance. Lighter machines, made of new materials, using less energy are not only better for the planet, but are also more pleasurable to use. Take our cord free vacuum cleaners for instance, which are a fraction of the weight and use a fraction of the energy of their predecessors. Machines like these have come about by taking an entirely different approach and developing technology – like motors and batteries – from the ground up.
Material science, energy creation and energy storage are at the core of this and farming has much to give – growing materials and creating energy which can be used in our machines. Meanwhile, Dyson technologies such as robotics, vision based sensing, and energy storage, will increasingly drive further technology innovation on our farms leading to greater efficiency and superior products. The parallels between the two businesses are greater than you might think; the future for both is dependent on investment in research, development, and continual improvement. I'm hopeful that we can continue to contribute to the very necessary transformation of agriculture, while protecting the countryside, and that this will drive meaningful advances in sustainability.