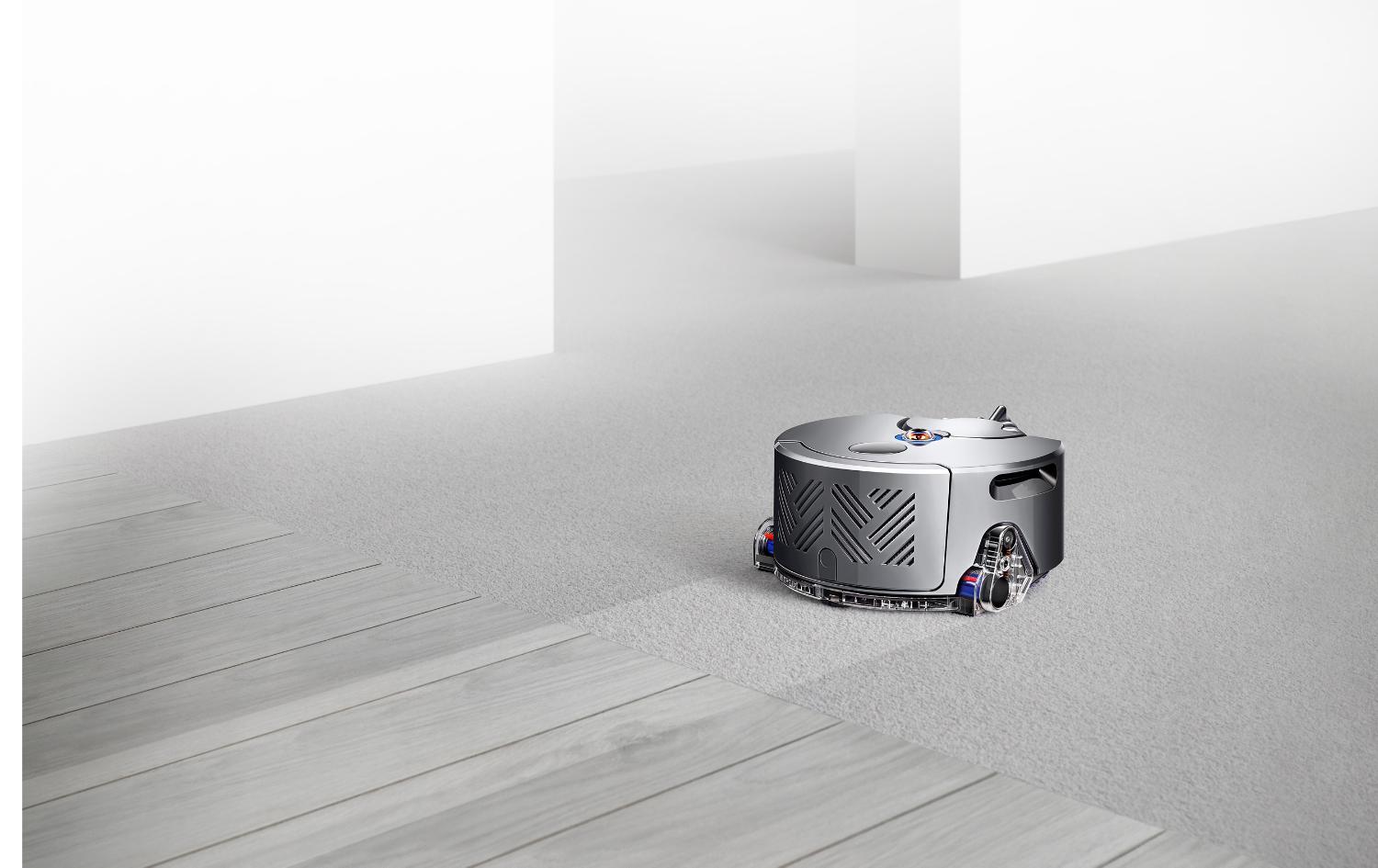 Twice the suction of any other robot vacuum.¹
The Dyson digital motor V2 is fast and power-efficient. Spinning at 78,000rpm, it generates twice the suction of any robot vacuum.¹
Intelligently navigates your home.
The 360˚ camera sees and maps your home. So it knows where it is, where it's been and where it's yet to clean.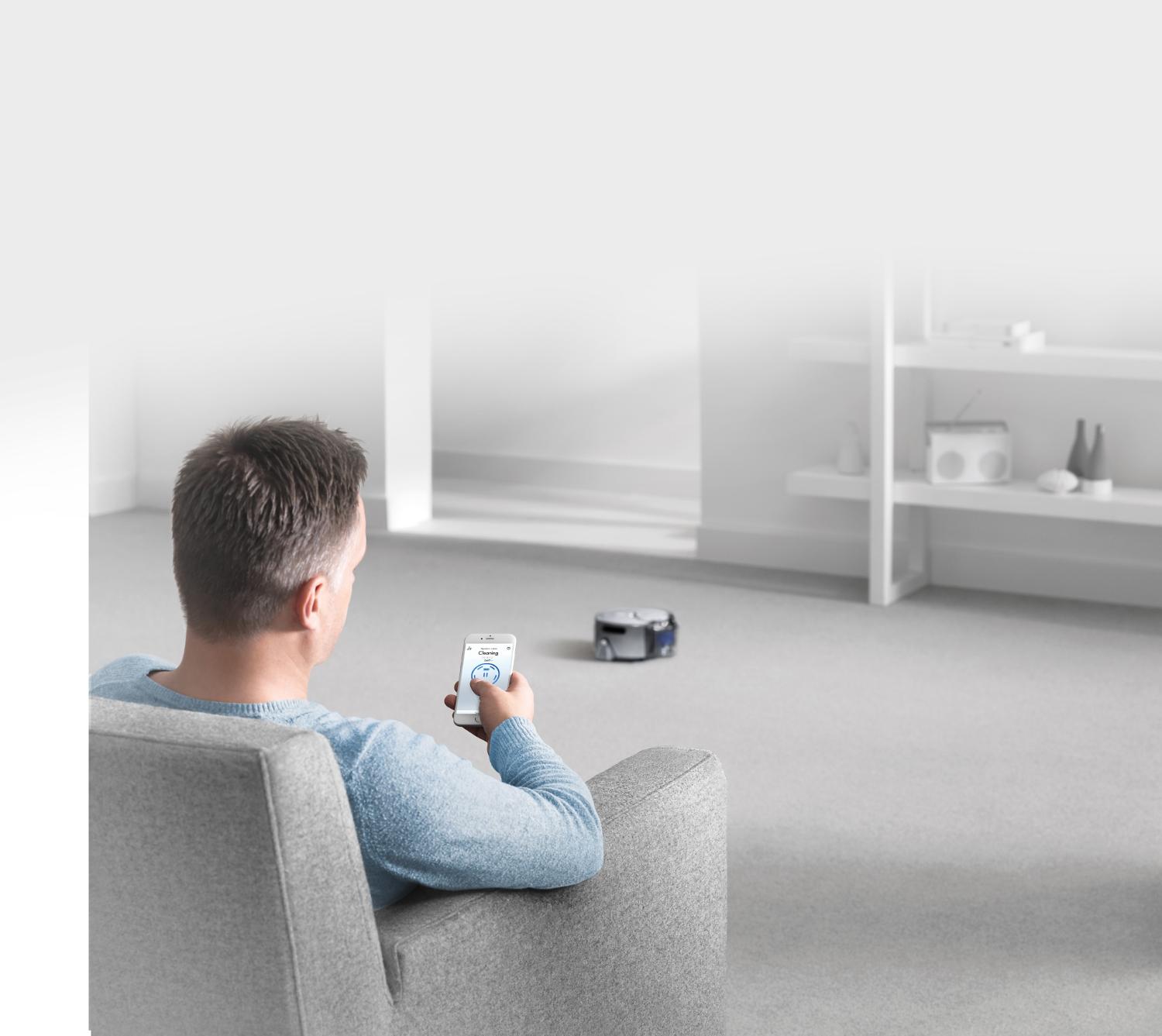 Cleaning that suits you.
Quickly switch between MAX mode for deep cleans and Quiet mode for up to 35% quieter, lighter cleaning. Just use the app to choose, wherever you are.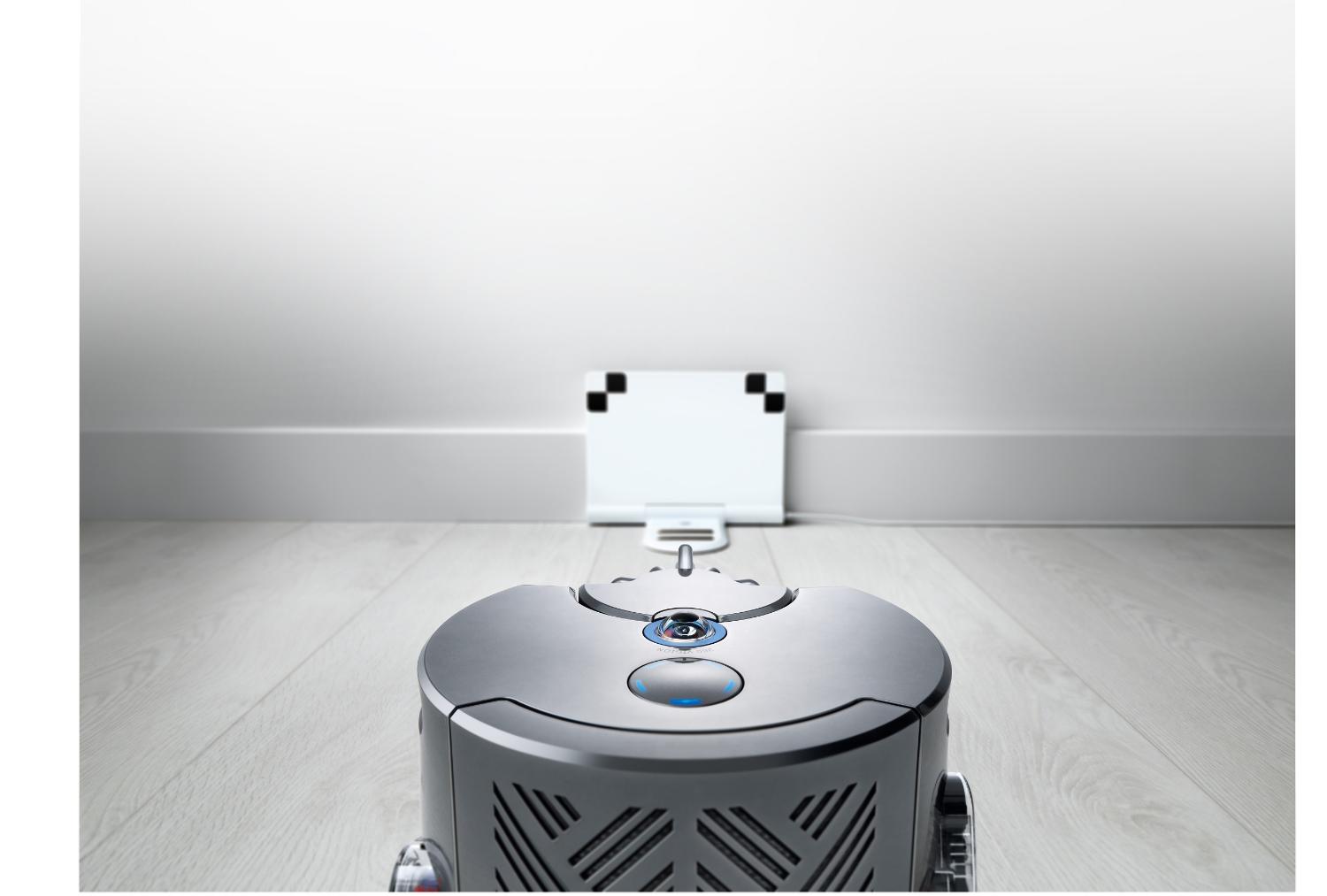 Automatically recharges, ready for the next clean.
The Dyson 360 Eye™ robot vacuum cleaner monitors its battery level and returns to its dock to recharge. So it can clean whenever you want.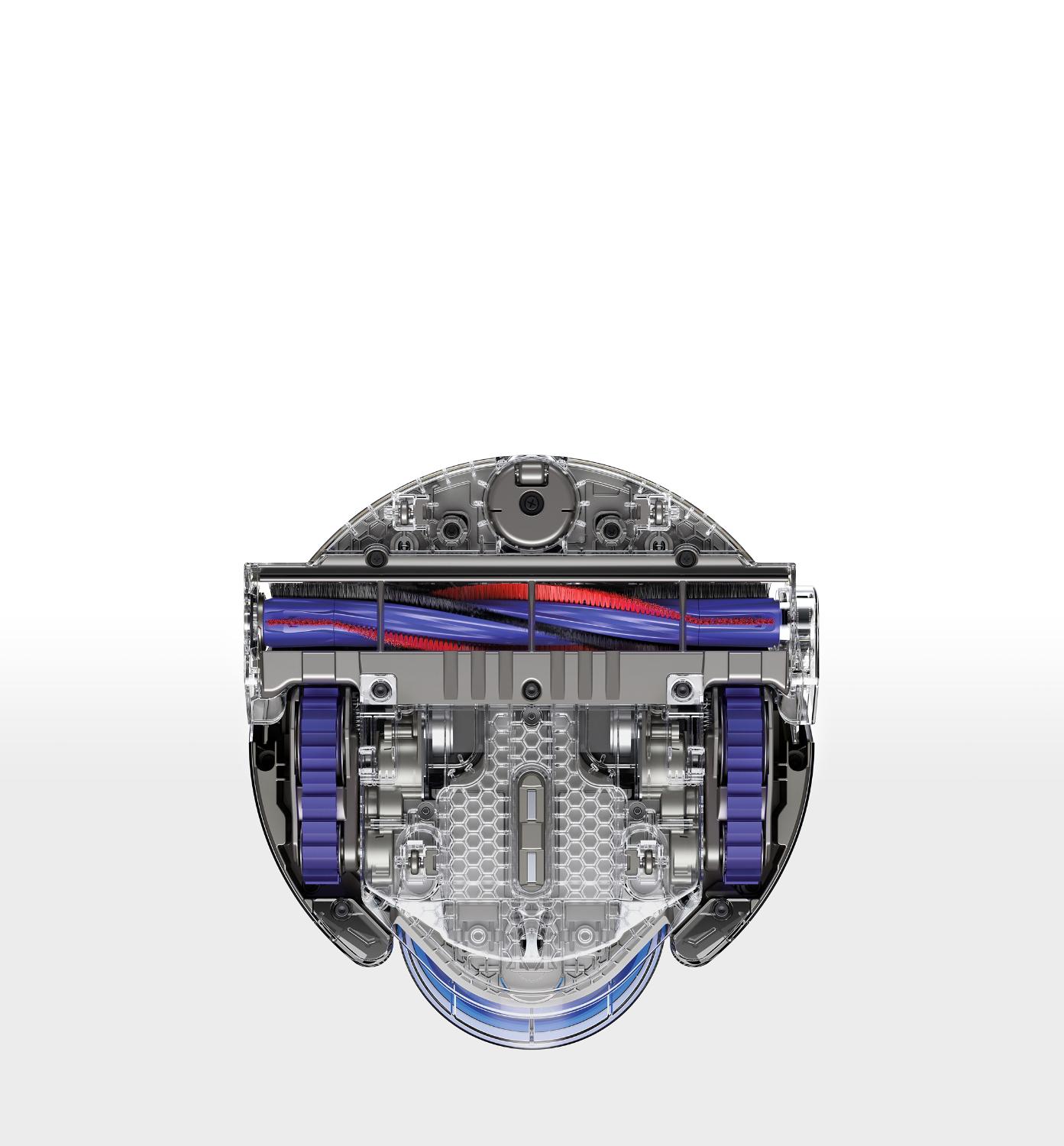 Edge to edge cleaning.
The motorised brush bar runs the full width of the robot, so it cleans everywhere it goes. Anti-static carbon fibre filaments and stiff nylon bristles remove dirt from all floor types.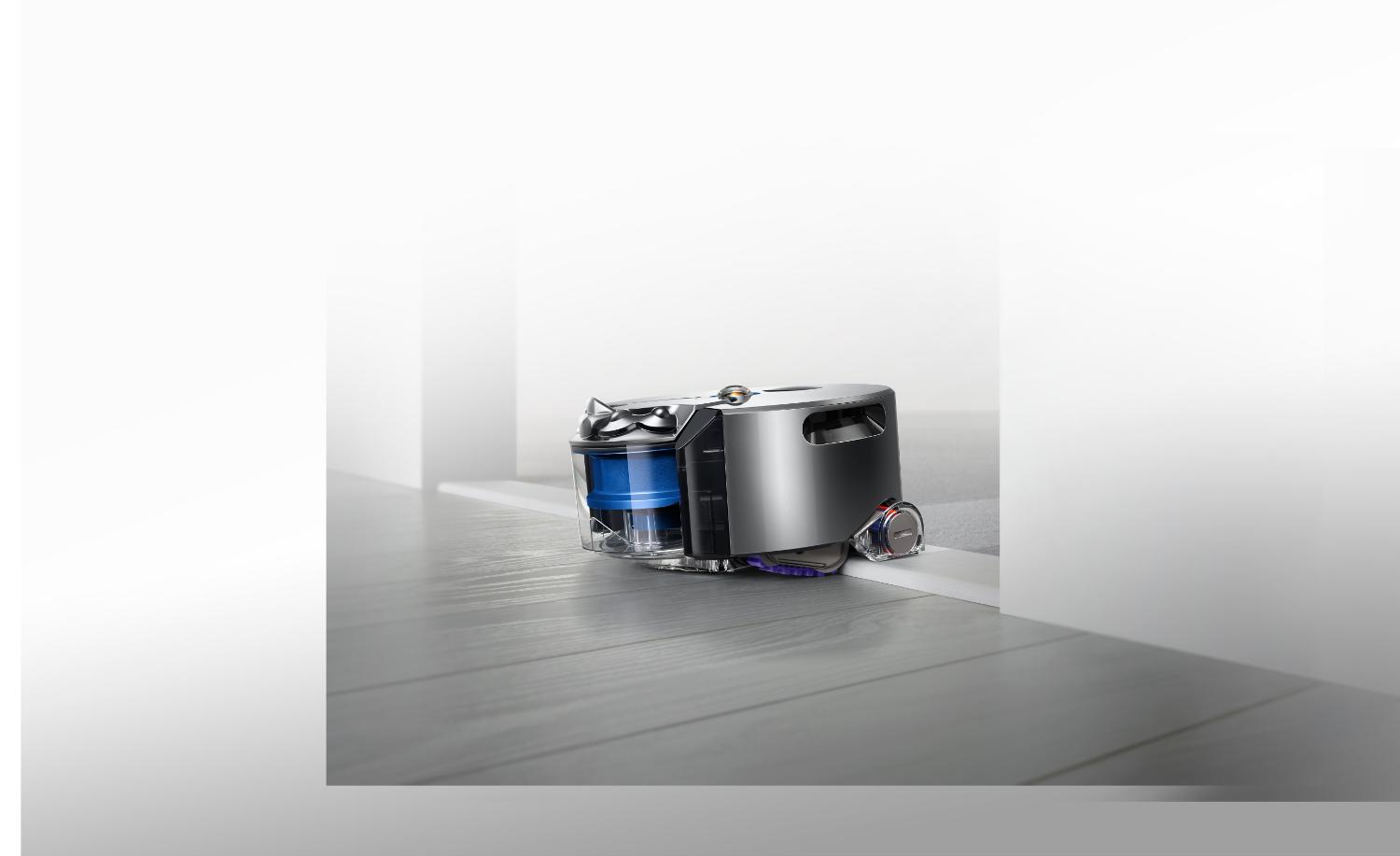 Continuous tank tracks help overcome obstacles.
Where wheels might struggle, the Dyson 360 Eye™ robot's tank tracks allow it to maintain speed and stay on course.
Voice control. All you have to do is ask.
Using your robot is even quicker and easier with a compatible voice service. From starting a clean to changing to MAX mode, understanding your technology to asking for help, just use simple, spoken instructions to control your machine.
Check your robot's status
Find out the current activity of your robot, or ask it to begin a new task. Such as "Start vacuuming."
Explore features and settings
Learn more about your Dyson technology, and what it can do. For example, "What does my robot's MAX mode do?"
Troubleshooting and maintenance
Get helpful advice and tips, as well as maintenance schedules, by asking. For instance, "How often do the filters need cleaning?"

¹Suction test based on IEC 60312-1, Cl. 5.8 and 5.9 loaded with dust.

Amazon Echo and all related logos are trademarks of Amazon.com, Inc. or its affiliates.