Register your machine
Sign up to My Dyson and register your machine for instant access to how-to guides, user manuals and more. You can also receive tailored machine support, direct to your inbox.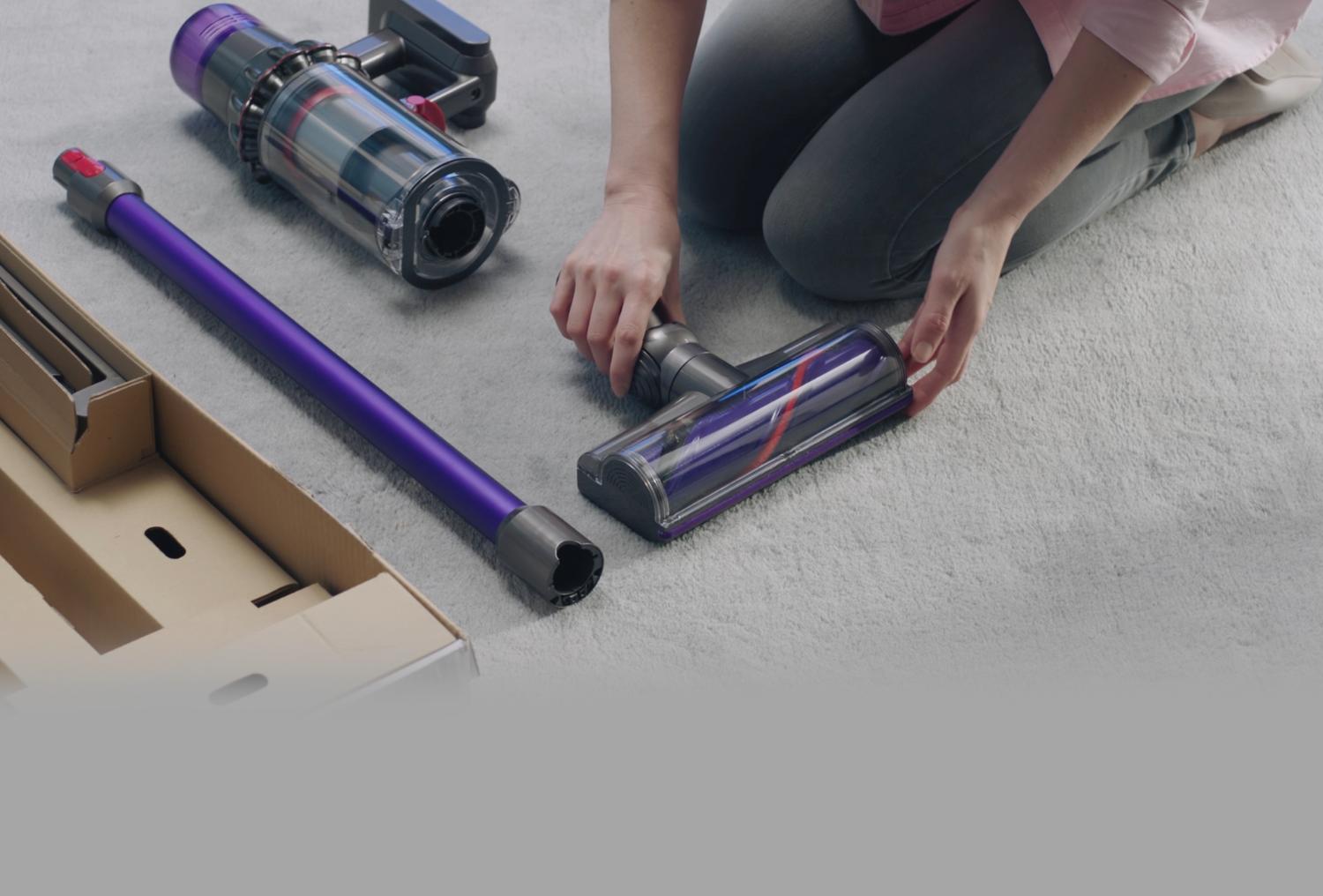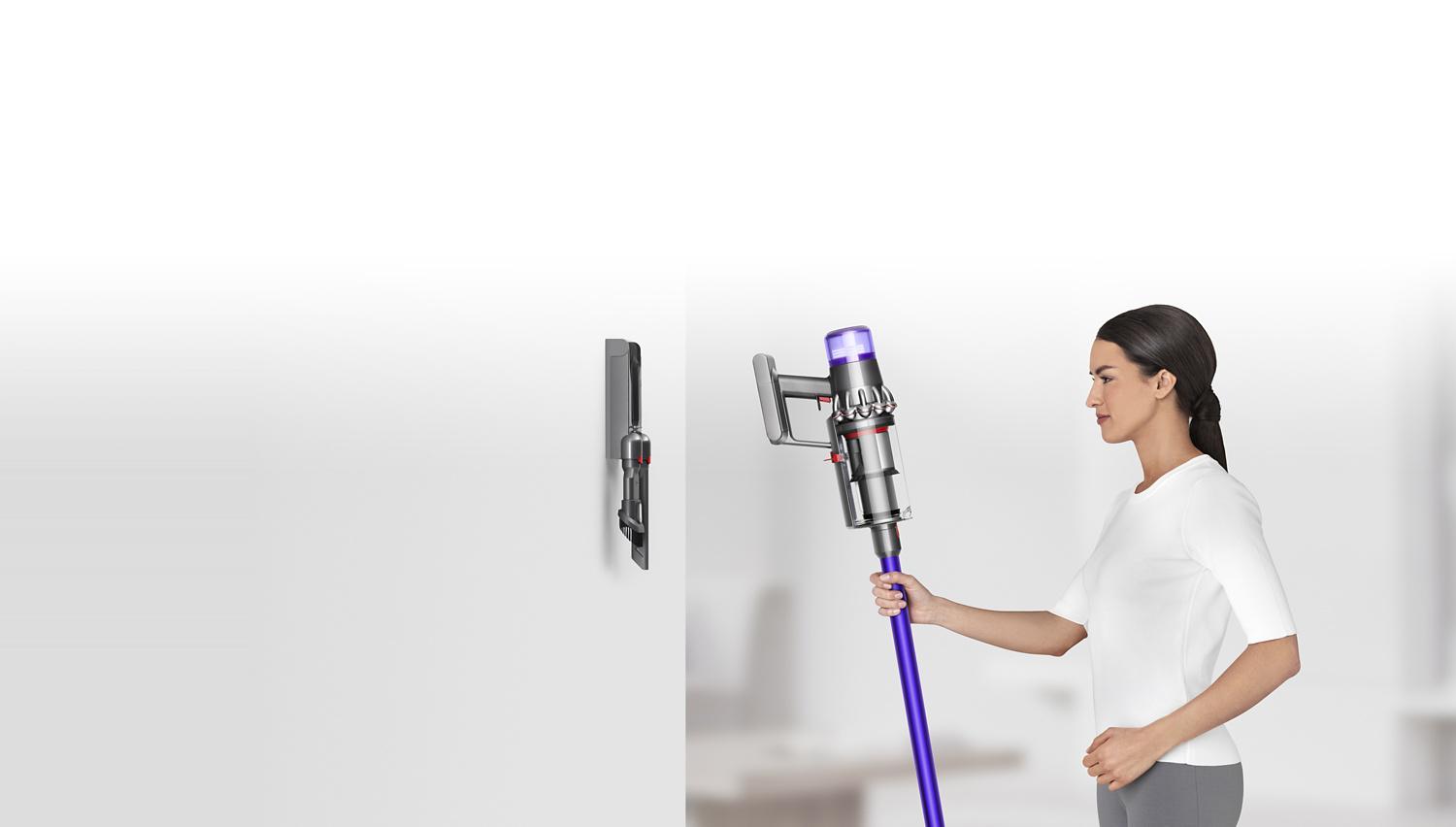 Fully charge before first use
It's important to fully charge your new machine before using it for the first time, and after every clean. This is because the battery and monitoring system's algorithm 'learns' over time, and fully charging your machine helps it to more accurately calculate and display remaining run time.
Understanding the three cleaning modes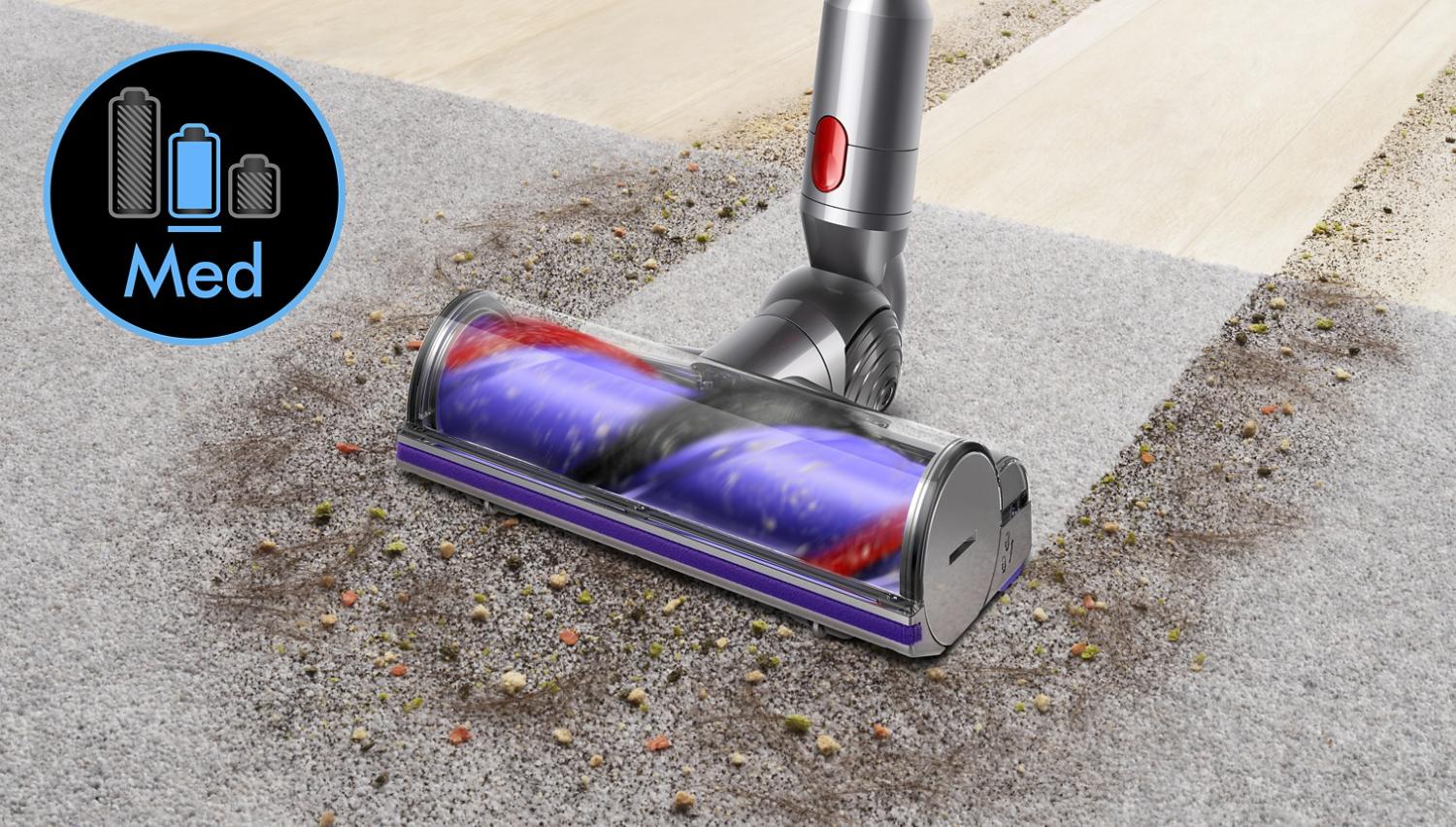 Med mode
The optimum balance of power and run time.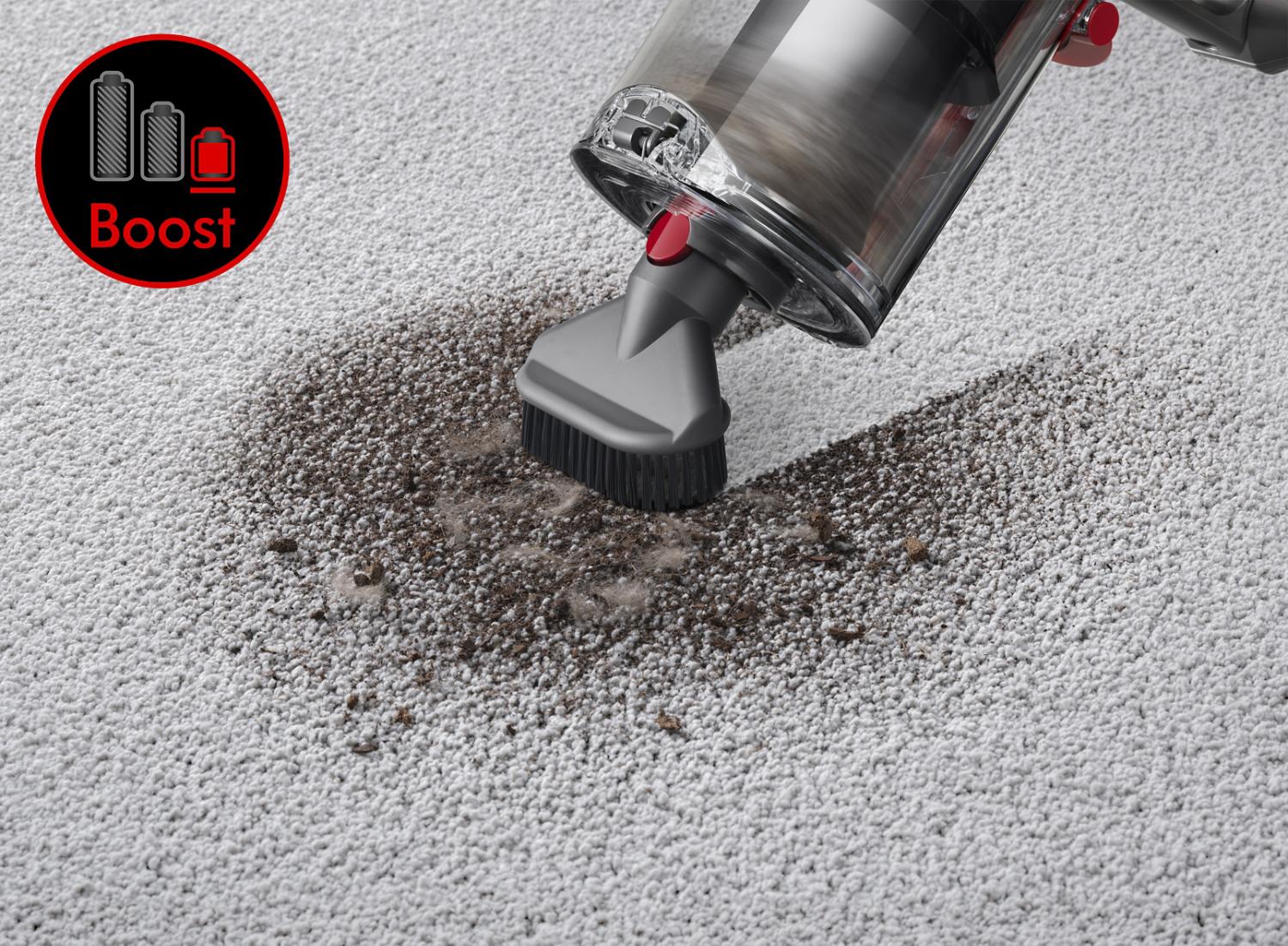 Boost mode
Up to five minutes of run time. Designed for intensive cleaning on ground-in dirt.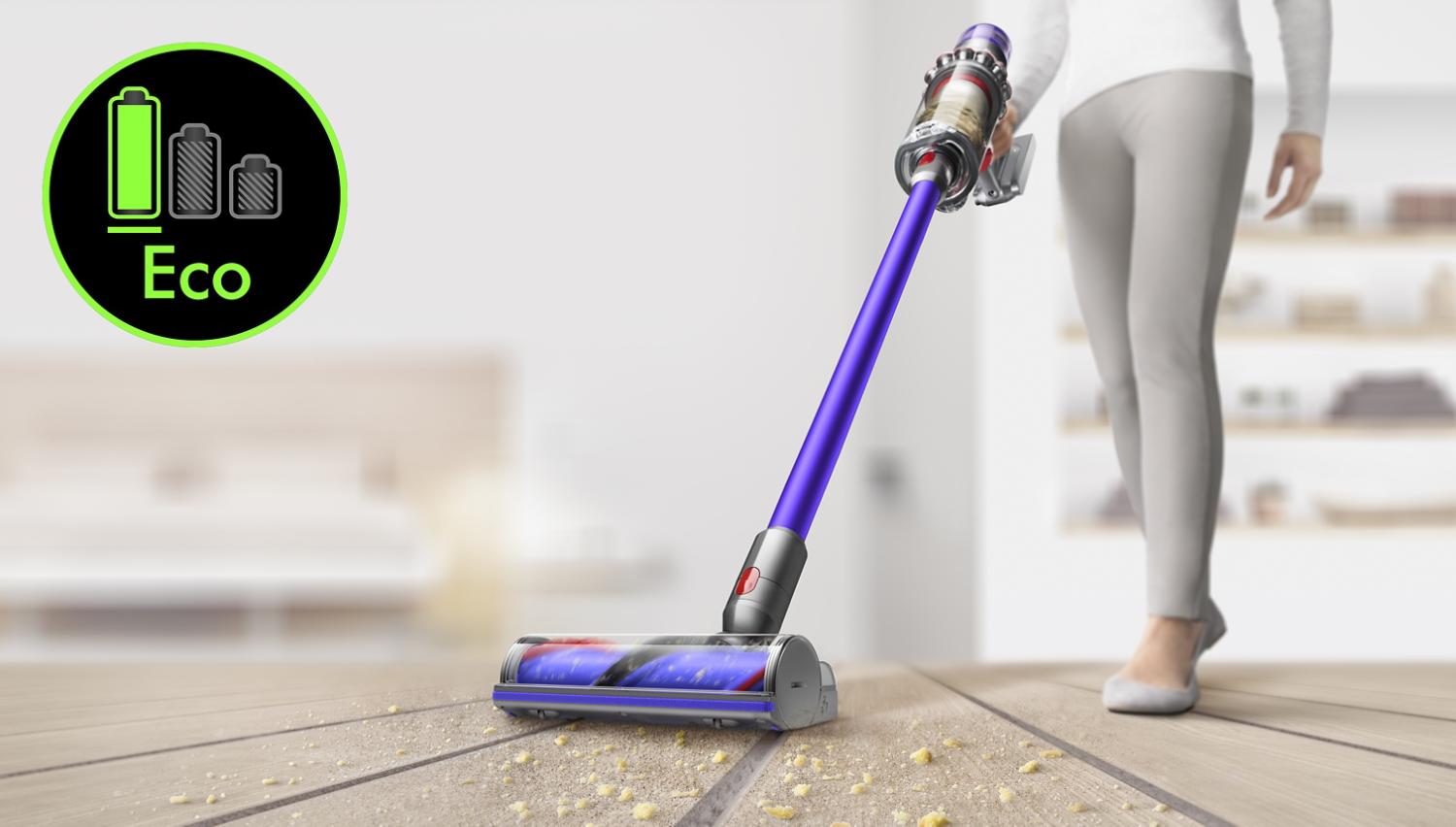 Eco mode
Maximum run time for longer cleans all around your home.

Choosing the right tool for the task
Direct drive cleaner head
Pushes stiff nylon bristles into carpets to capture ground-in dirt.
Mini motorised tool
The motorised brush bar tackles hair and ground-in dirt in tight spaces, like your stairs or car. 

Crevice tool
Tackles dust and allergens in hard-to-reach places, such as gaps and corners.

Combination tool
Two tools in one, for versatile cleaning. Its stiff nylon bristles are tough enough to remove ground-in dirt. 

Soft dusting brush
Designed for vacuum-assisted dusting. Soft bristles lift dust and allergens from delicate surfaces.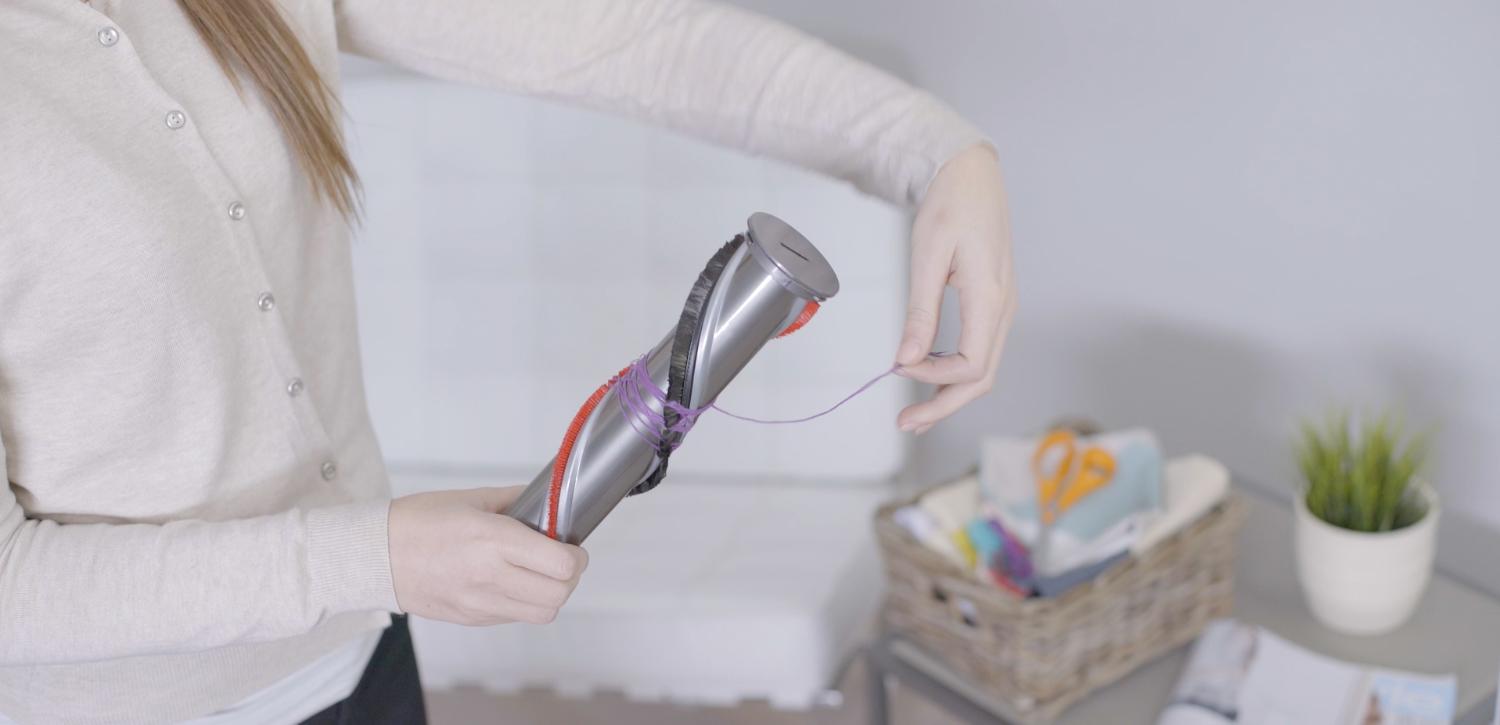 Washing the filter
There's a new way to wash the filter. See how to do it quickly and easily.

Emptying the bin
The 'point and shoot' bin emptying mechanism easily and hygienically ejects dirt. Watch how to do it. 

Regularly wash the filter
It's important to wash the filter regularly, to maintain optimum performance. The screen will remind you when it's time to do this. 

Don't overfill it
To maintain suction, keep an eye on the bin and empty it as soon as debris reaches the MAX marker.

Setting up your charging dock
You can use the charging dock to store your machine, so it's always to hand and ready to go. See how to set it up. 

Frequently asked questions
Floor dock
Part No. 969944-04
Handily stores the Combination and Crevice tools on the wand of your vacuum. So they're always there when you need them.
Please contact our customer service team via live chat or email askdyson@dyson.co.uk
Quick-release handheld tool kit
Part No. 967768-01
For convenient handheld vacuuming across a variety of surfaces. Includes extension hose, stubborn dirt brush, wide nozzle tool, soft dusting brush.
Quick-release mini soft dusting brush
Part No. 967766-01
Easy, vacuum-assisted dusting. With soft nylon bristles to clean delicate surfaces and fabrics.
To help you get the most from your machine. Quick and easy.

Tailored reminders that will keep your machine working at its best, for longer. 

Priority access to previews of new Dyson technology, events and offers. 

Expert advice. 7 days a week.
Freephone and live chat. Open 8am - 8pm Monday to Friday, 8am - 6pm Saturday and Sunday.
Free Dyson parts and labour
Replacement parts or repairs if something goes wrong during your guarantee period. 

If we can't repair your machine, we'll replace it while it's under guarantee. Fast. 
We don't stop caring about our machines once they're yours. Activating your guarantee allows us to give you a tailored, complementary, direct service for your machine. Even after your guarantee has ended, we'll still be on hand to help.