Activate your guarantee
You can get support that's tailored to you, owner exclusives and more when you register your machine.

Your machine is simple to set up and use, so you can get started straight away. But if you'd like to see a step-by-step guide, watch our how-to video.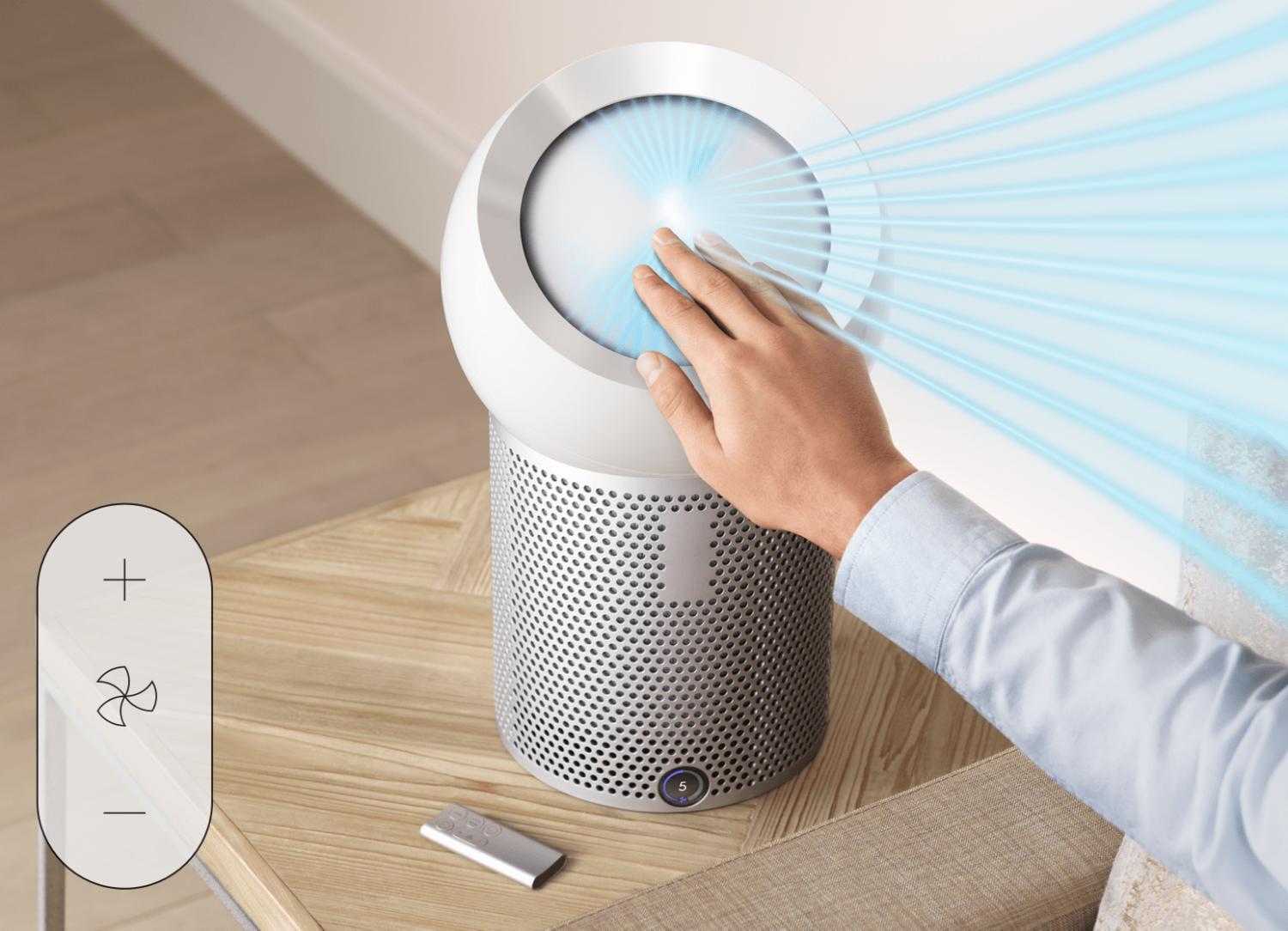 Controlling your airflow
To change the direction of airflow, place your hand on the dome. Slide the dome away from you to move the airflow upwards. And towards you to move the airflow downwards. You can use the remote control to quickly adjust the airflow speed.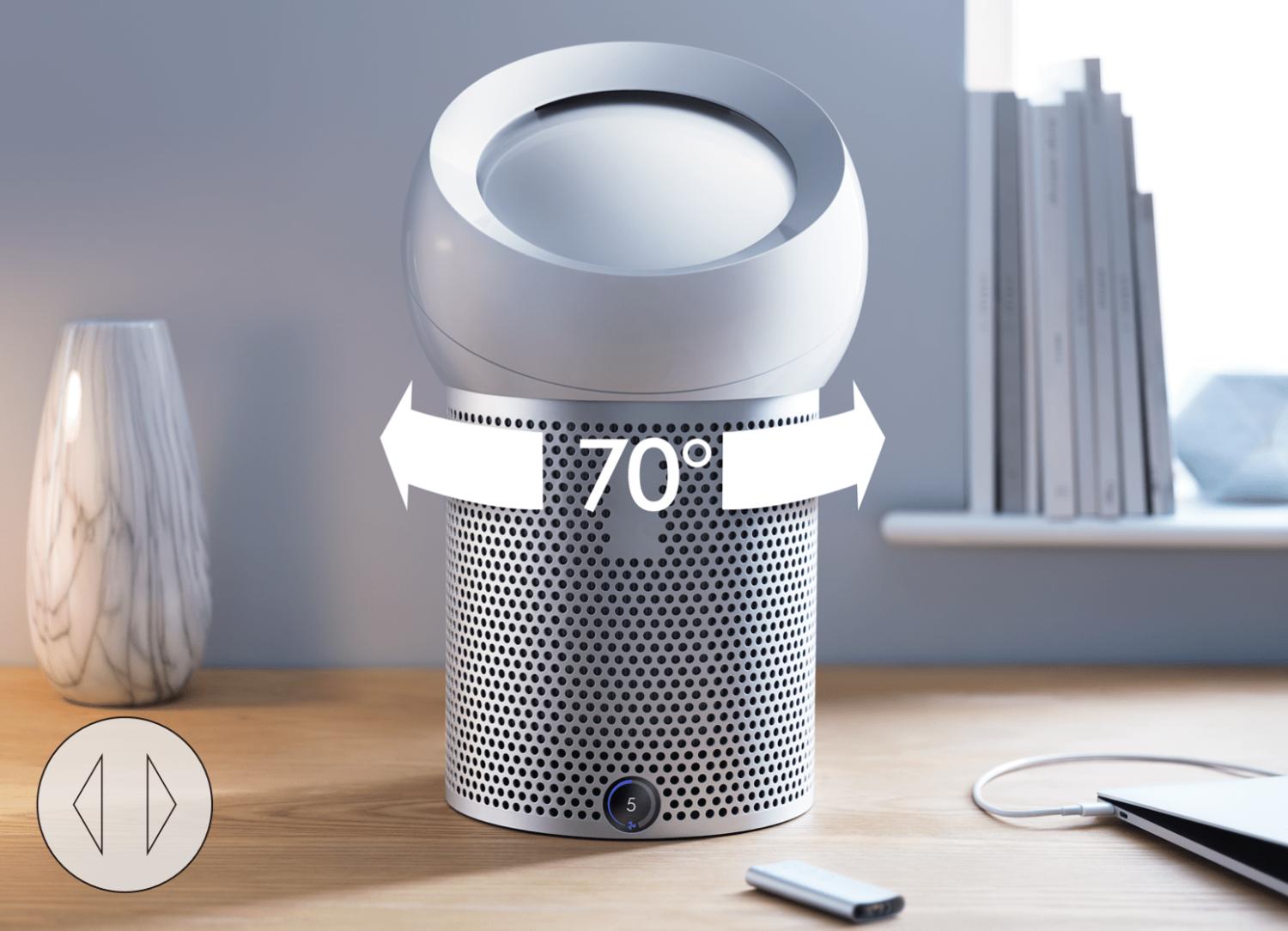 Turning oscillation on
Press the Oscillation button on your remote control to set your machine to rotate from side to side. It delivers airflow through a 70 degree range. Press the button again to turn oscillation off.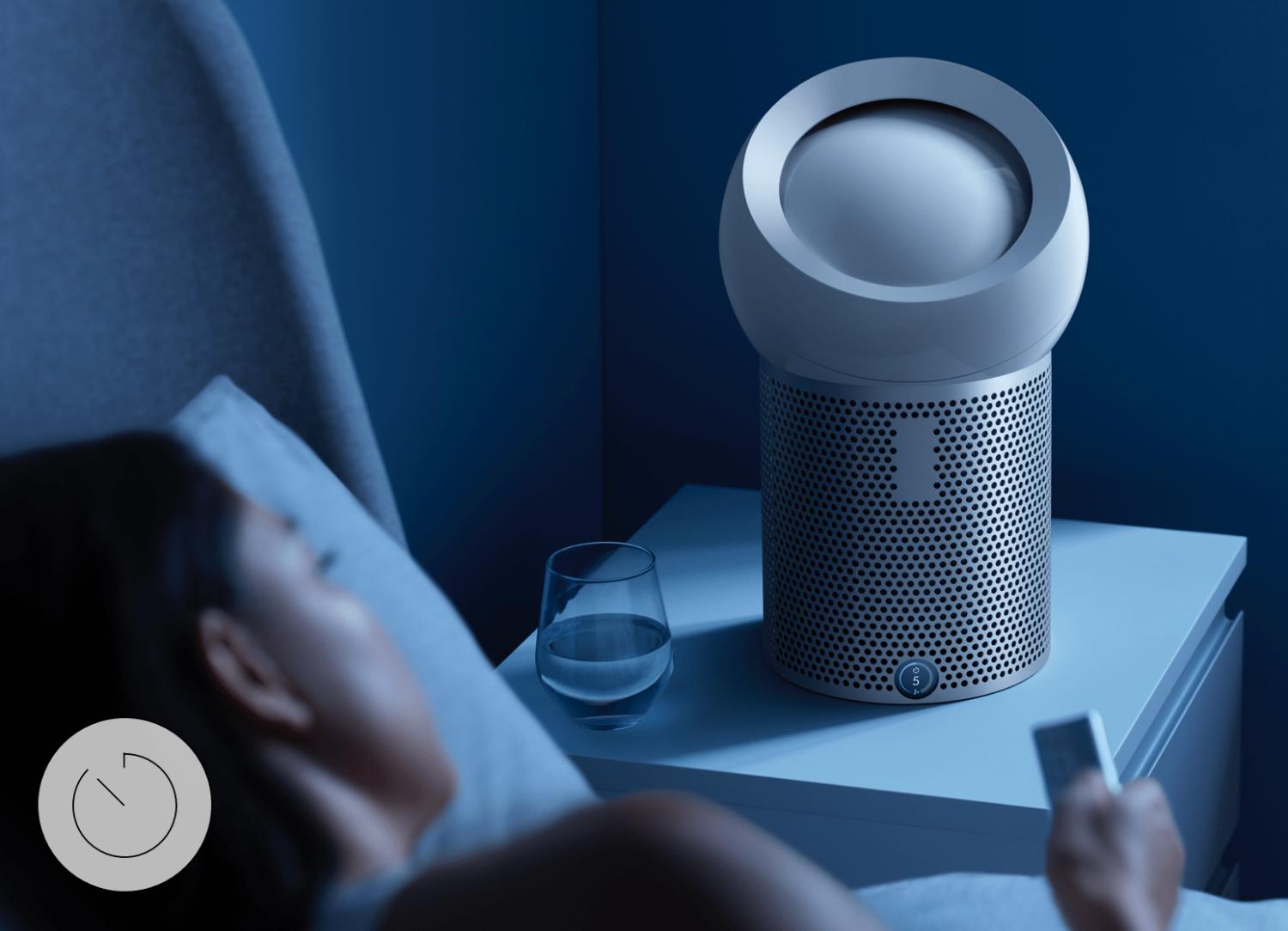 Setting the sleep timer
To cool yourself with purified air while you rest, press the Sleep timer button on your remote control. Then select the amount of time you want your machine to run for. Cycle through the remaining time options to cancel.

Understanding the LCD screen
The built-in LCD screen shows your airflow speed, modes and filter life. Some of the icons you might see displayed on your screen are shown below.
You only need to change your filter after around 12 months, based on 12 hours use a day.¹ The screen tells you when the filter is full and needs replacing. Or to see remaining filter life at any time, press the Information button on your remote control.

Replacement filters
You can get a replacement filter for your personal purifier fan directly from Dyson.
Clean your machine
To always get the best performance from your machine, it's important to regularly clean it. Brush the outside with a soft brush, and use a soft, dry, lint-free cloth to clean the ball and dome. For more information about cleaning your machine, you can download its user manual.

Dock your remote
Your remote control attaches magnetically to the front of your machine. So it's always to hand when you need it.

Frequently asked questions
¹Based on time used. Filter life varies according to pollution levels.