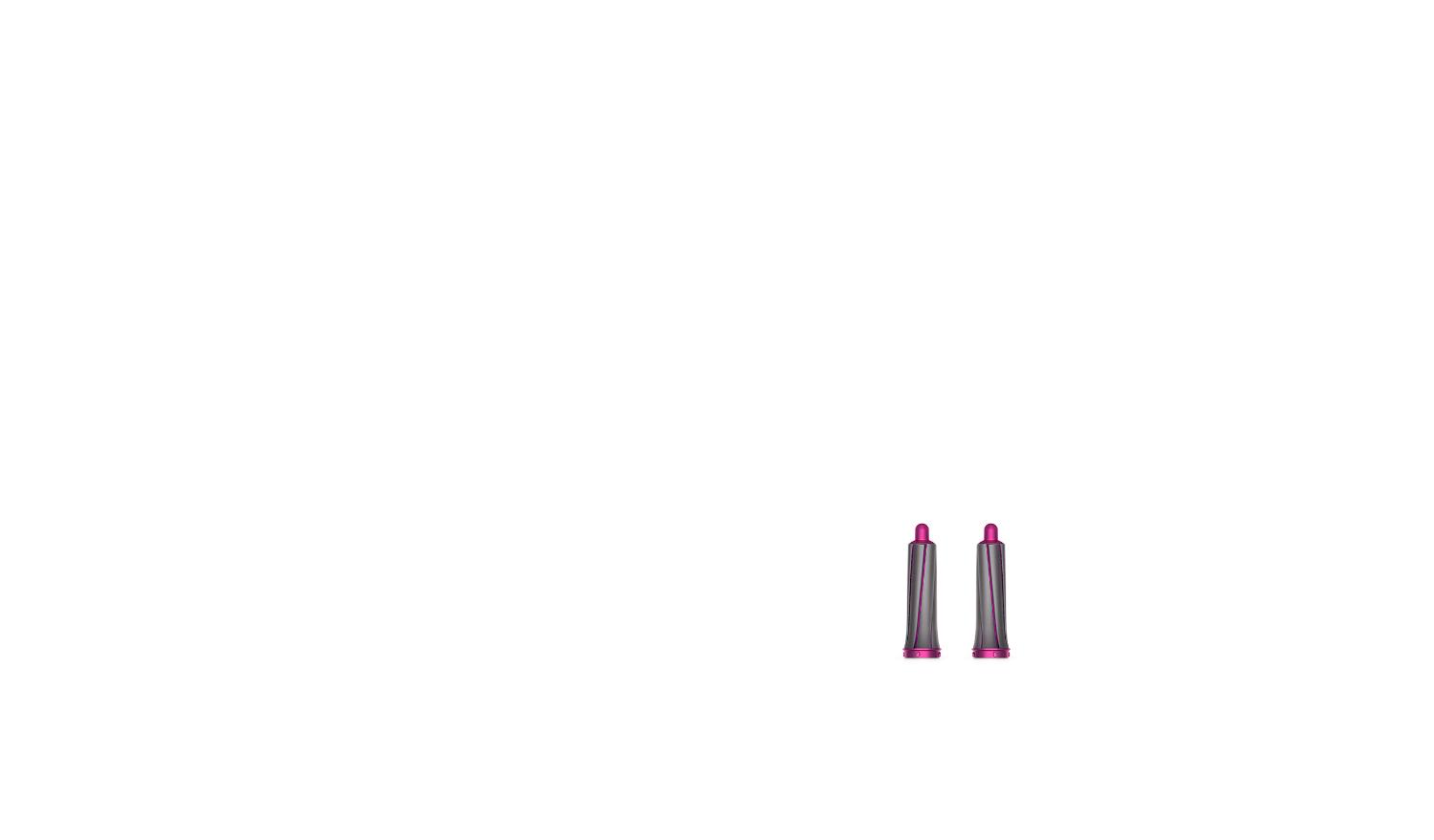 30mm Airwrap™ barrels
Creates voluminous curls in medium-density hair or waves for finer hair.
Dia 30mm x H 134.4mm
Voluminous curls or waves
The 30mm Airwrap™ barrels create and set voluminous curls or waves. Designed with flow-vane geometry, they attract, wrap and curl hair using the Coanda effect. The pair includes a clockwise and anti-clockwise barrel to create symmetrical curls. With cool tips for safer removal.
Learn more about Dyson Airwrap™ styler attachments