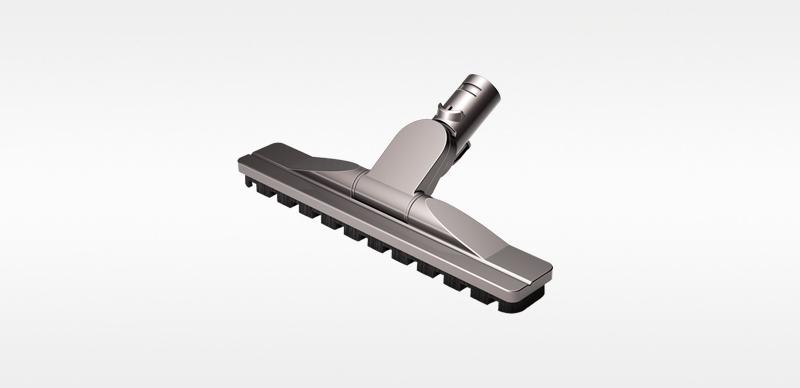 Articulating hard floor tool
Part No. 920019-01
Soft nylon bristles gently remove dust. Ultra-slim profile reaches into awkward gaps.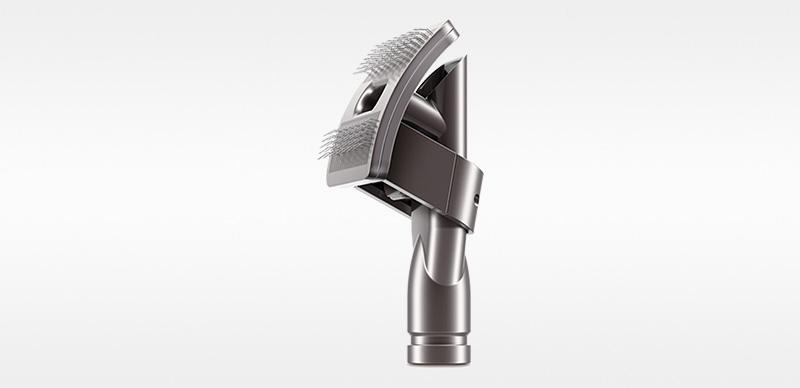 Dyson groom
Part No. 921001-01
Comfortable, mess-free grooming for medium- and long-haired dogs. Fine bristles grab loose hairs, then release them into the bin.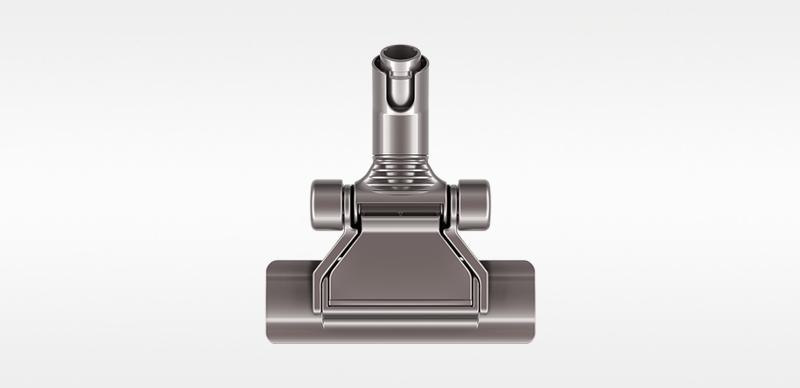 Flat out head
Part No. 914617-01
An ultra-low profile head for cleaning under sofas, beds and kitchen appliances.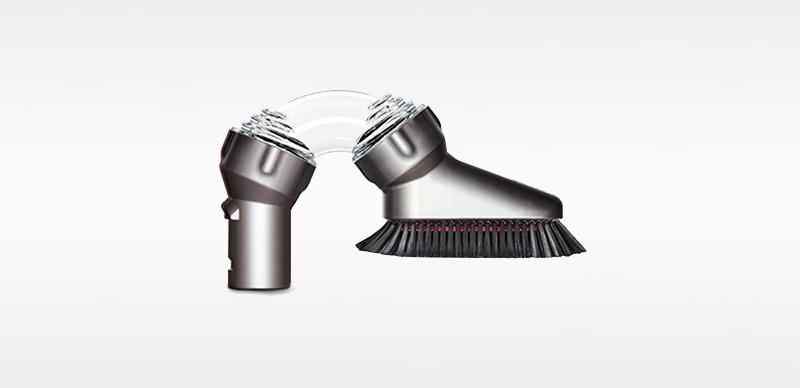 Up-top tool
Part No. 917646-01
Twists and locks at different angles for effective cleaning in high-up areas of your home.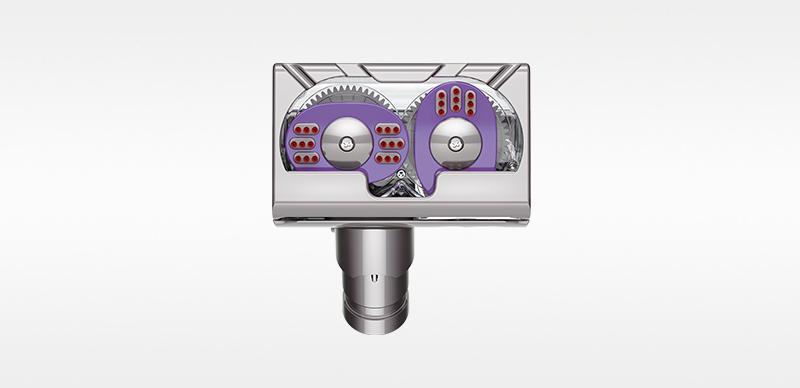 Tangle-free turbine tool
Part No. 925068-02
The only turbine tool that doesn't tangle. Counter-rotating heads with brushes remove hair from carpets and upholstery.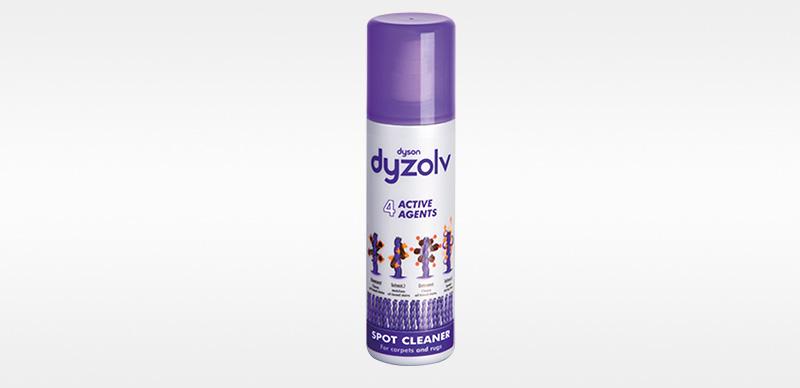 Dyzolv™ spot cleaner
Part No. 903888-09
Contains four active agents to remove spots and spills from carpets and rugs. Ideal for wool and stain-resistant carpets.
Stubborn dirt brush
Part No. 918508-01
With stiff bristles for removing mud and dried-in dirt.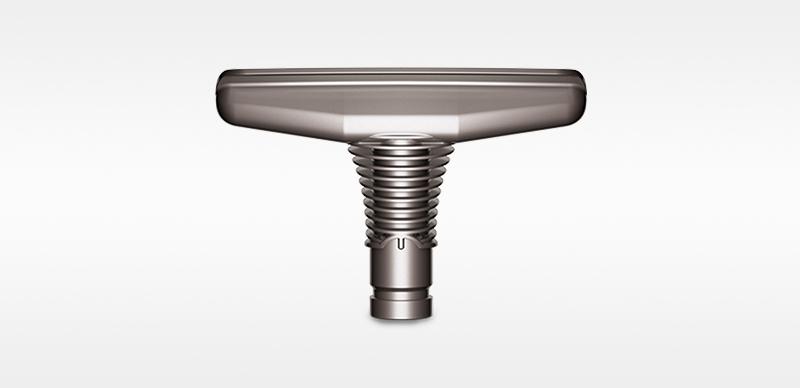 Mattress tool
Part No. 908887-02
Removes dirt and allergens from mattresses and upholstery.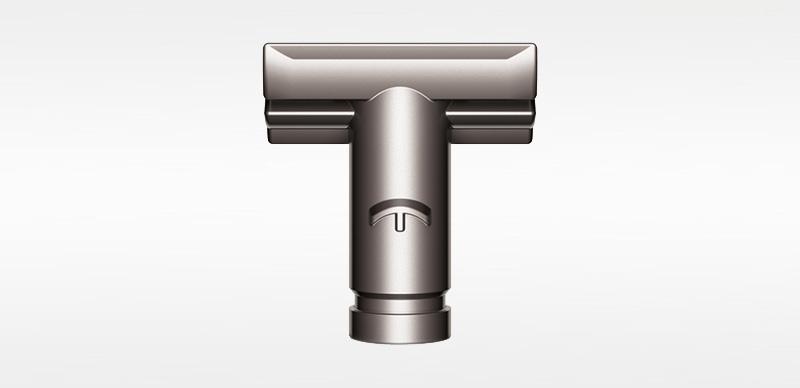 Stair tool
Part No. 920756-01
Replacement stair tool for your Dyson vacuum cleaner.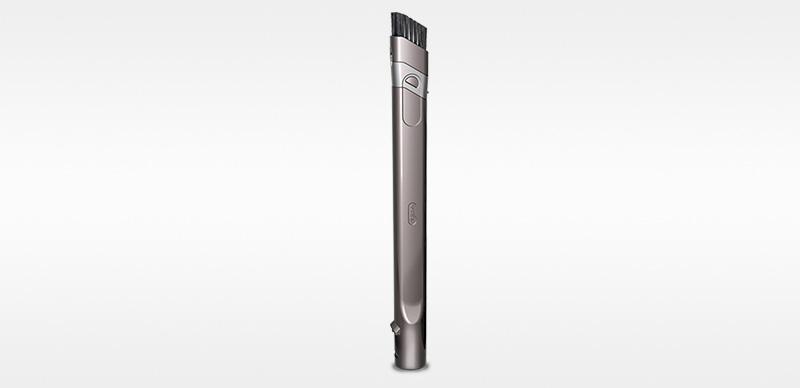 Flexi crevice tool
Part No. 917633-01
Extends and flexes into awkward gaps. Ideal for cleaning between furniture.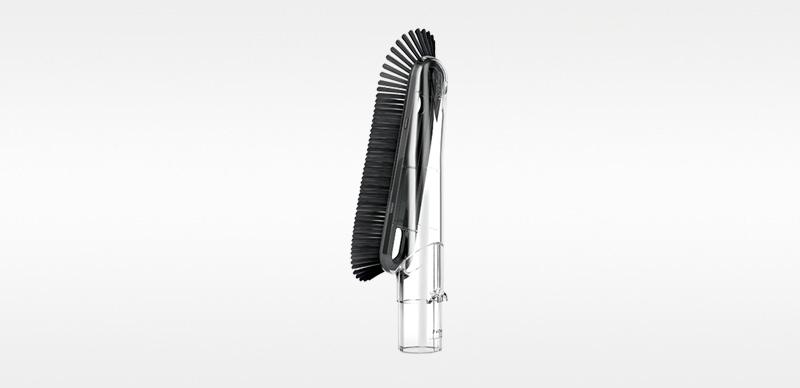 Soft dusting brush
Part No. 908896-02
Soft bristles lift dust and allergens from flat surfaces and furniture.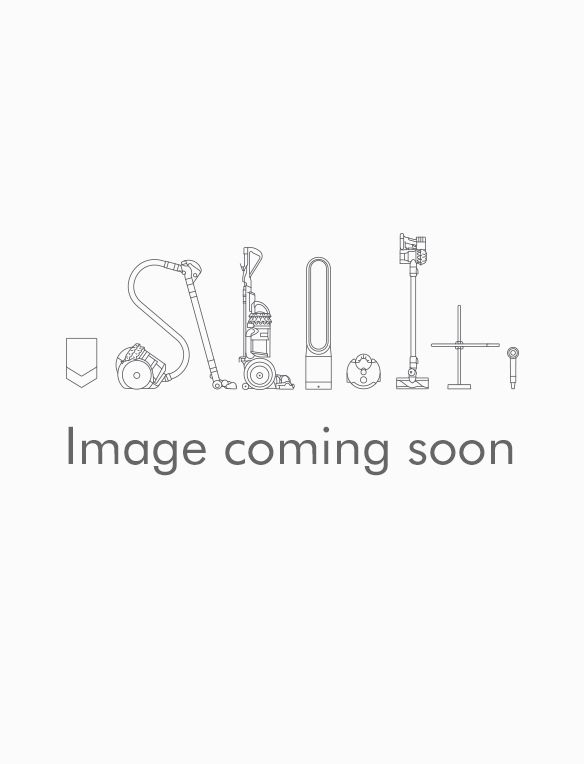 Cyclone
Part No. 966460-05
Replacement cyclone for your Dyson vacuum cleaner.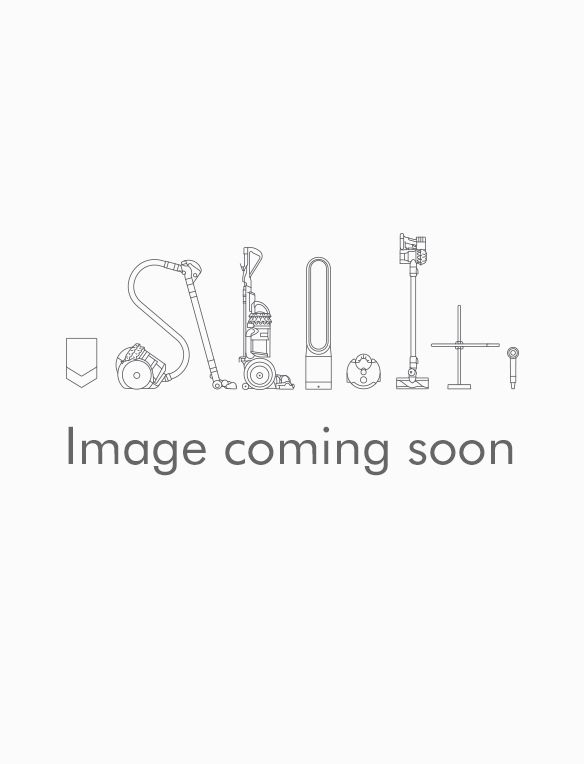 Soleplate
Part No. 966847-01
Replacement soleplate for your Dyson vacuum cleaner.
Replacement parts
Genuine Dyson parts for your machine.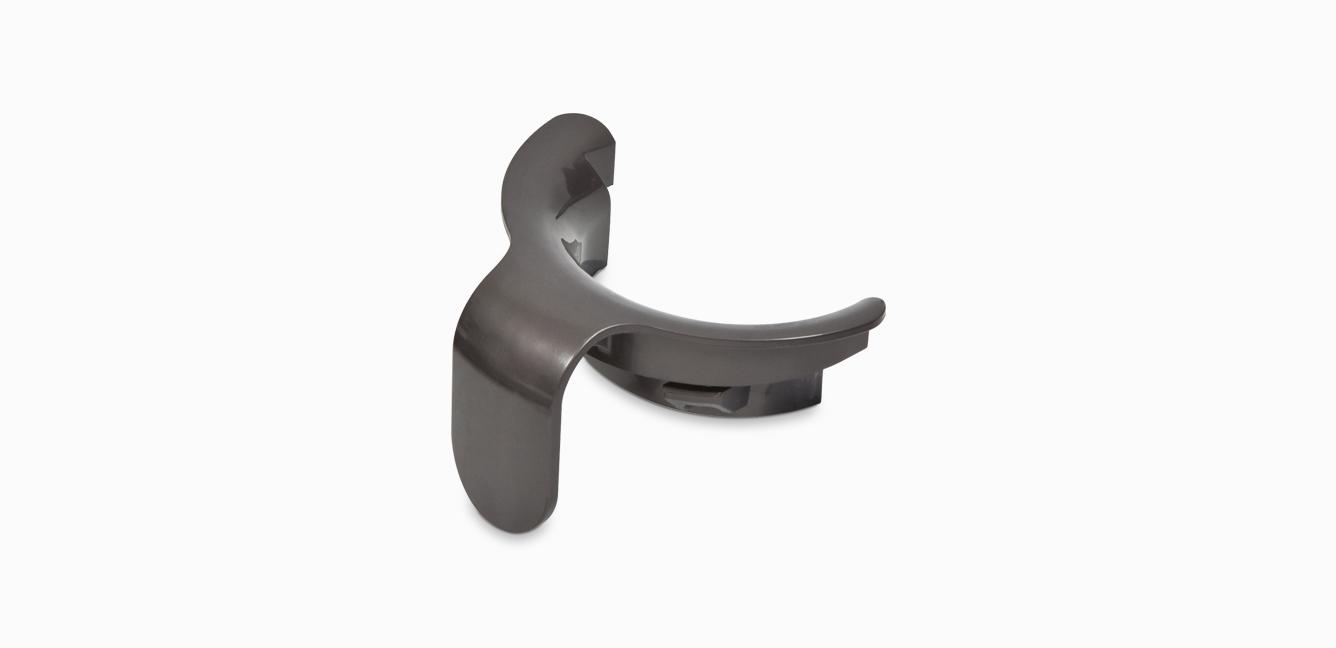 Lower cable winder
Part No. 920590-01
Replacement lower cable winder for your Dyson vacuum cleaner.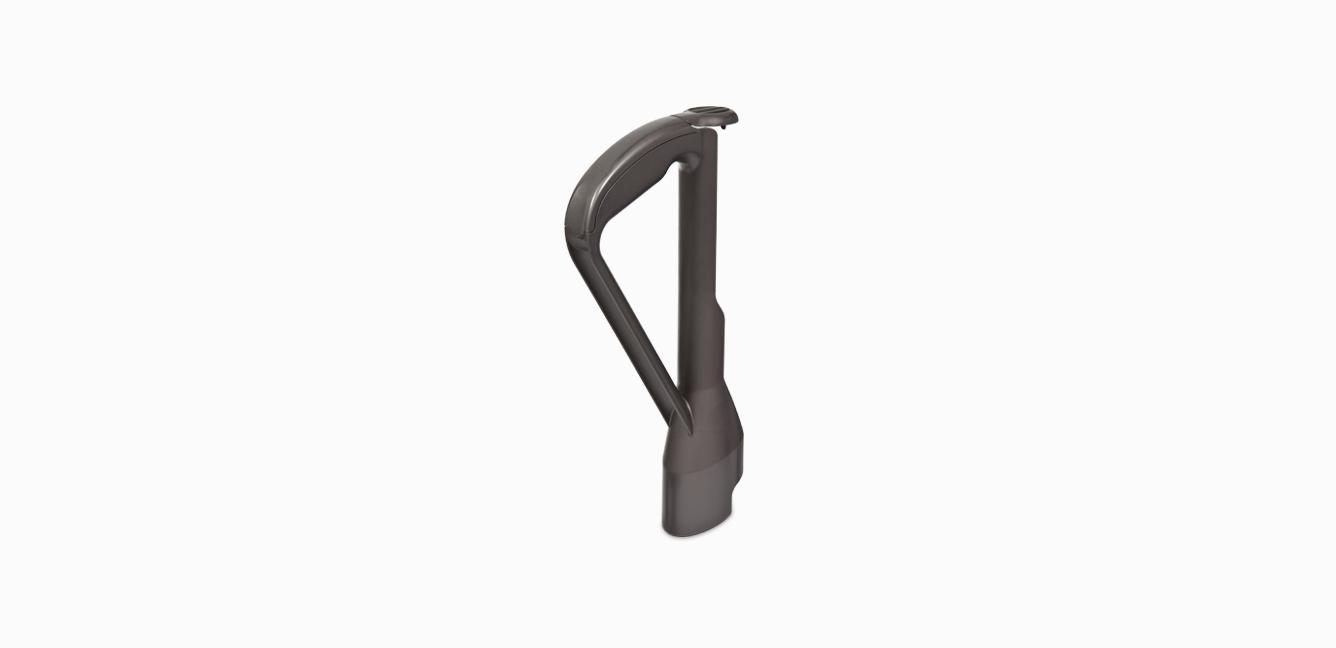 Wand handle
Part No. 923522-01
Replacement wand handle for your Dyson vacuum cleaner.
Can't find what you are looking for?
If you are unable to find the tool you are looking for please contact us.
Genuine Dyson parts
Only by using genuine Dyson parts are you ensuring that your machine continues to work as intended, and that your guarantee remains intact. In addition, each part or tool is guaranteed for 12 months.