Maintain your vacuum filter. Extend its life.
Dyson cordless vacuum filters are engineered to capture microscopic particles. Over time, these can build up in the filter and reduce performance. By washing it once a month, you can help maintain suction power.
Five-layer filtration
All our cordless vacuums use at least five layers of advanced, whole-machine filtration to capture 99.97% of particles as small as 0.3 microns.¹

Every machine is tested to ensure it's fully sealed, so it traps dust and dirt inside and expels cleaner air into your home.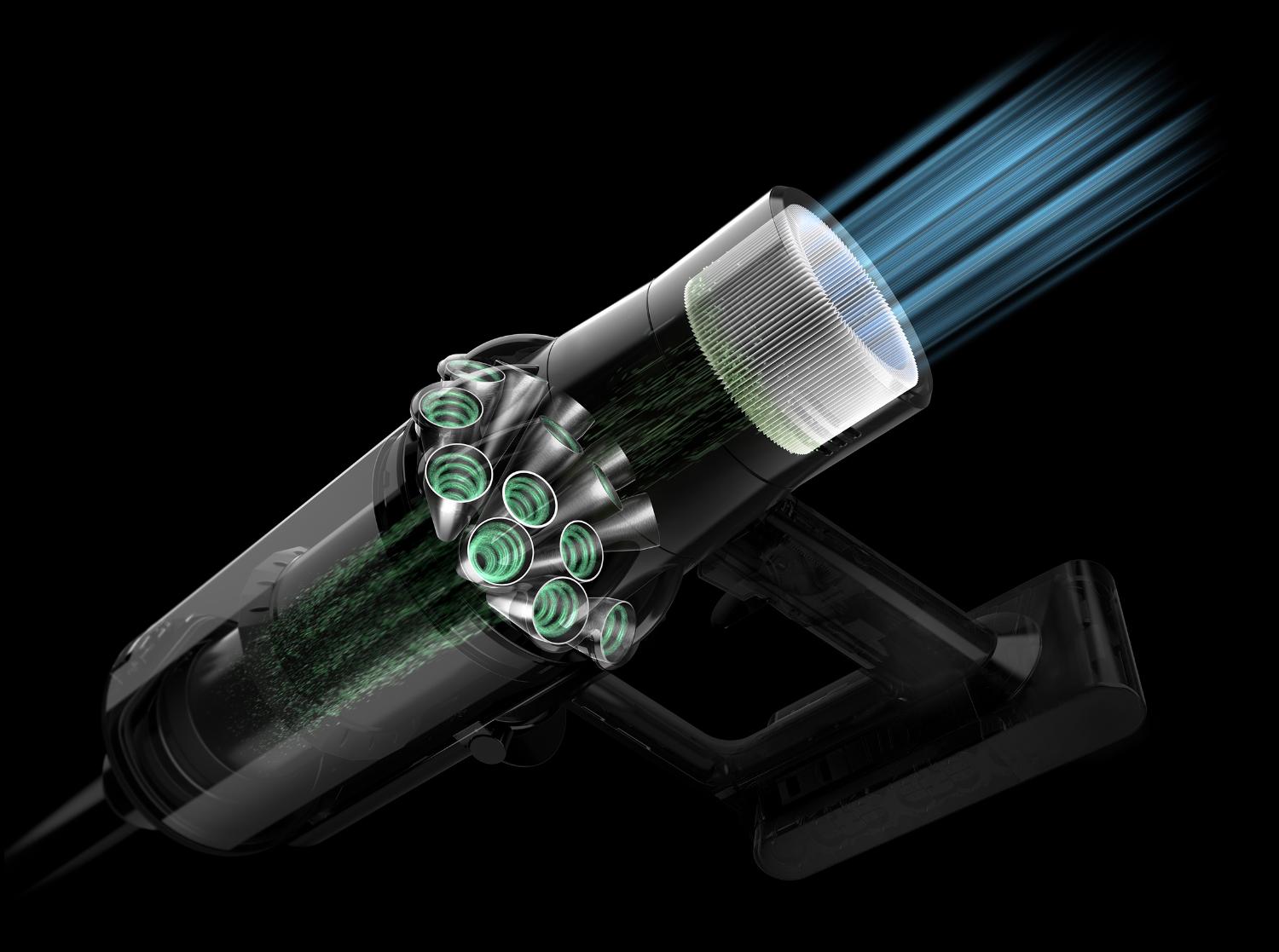 Easy step-by-step guide on how to clean your vacuum filter
We engineer vacuums that are simple to use and easy to look after. We suggest you clean your filter once a month to keep your machine running at maximum efficiency.
1. Remove your Dyson filter(s)
Remove the filter from your Dyson machine.
2. Remove excess debris
Tap your filter lightly on the side of the sink or in the bin, to remove any loose dust and debris.
3. Rinse filter
Wash your filter under warm water – gently squeezing it with your hands.
Don't use detergent.

4. Give it a firm shake
Fill the filter with warm water. With one hand covering each end, shake it firmly to ensure all trapped debris is released. Repeat this step until the water runs clear and then tap the filter to remove all excess water.
5. Leave to dry for 24+ hours
After washing the filter, leave to dry for at least 24 hours in an area with plenty of airflow, such as beside a fan or open window. The filter must be completely dry before you put it back into the machine, or it could damage the motor.
Don't dry the filter in a tumble dryer, microwave or near a naked flame.
Watch the video for filter cleaning tips
Select your machine from the list below to see how to clean your specific vacuum filter.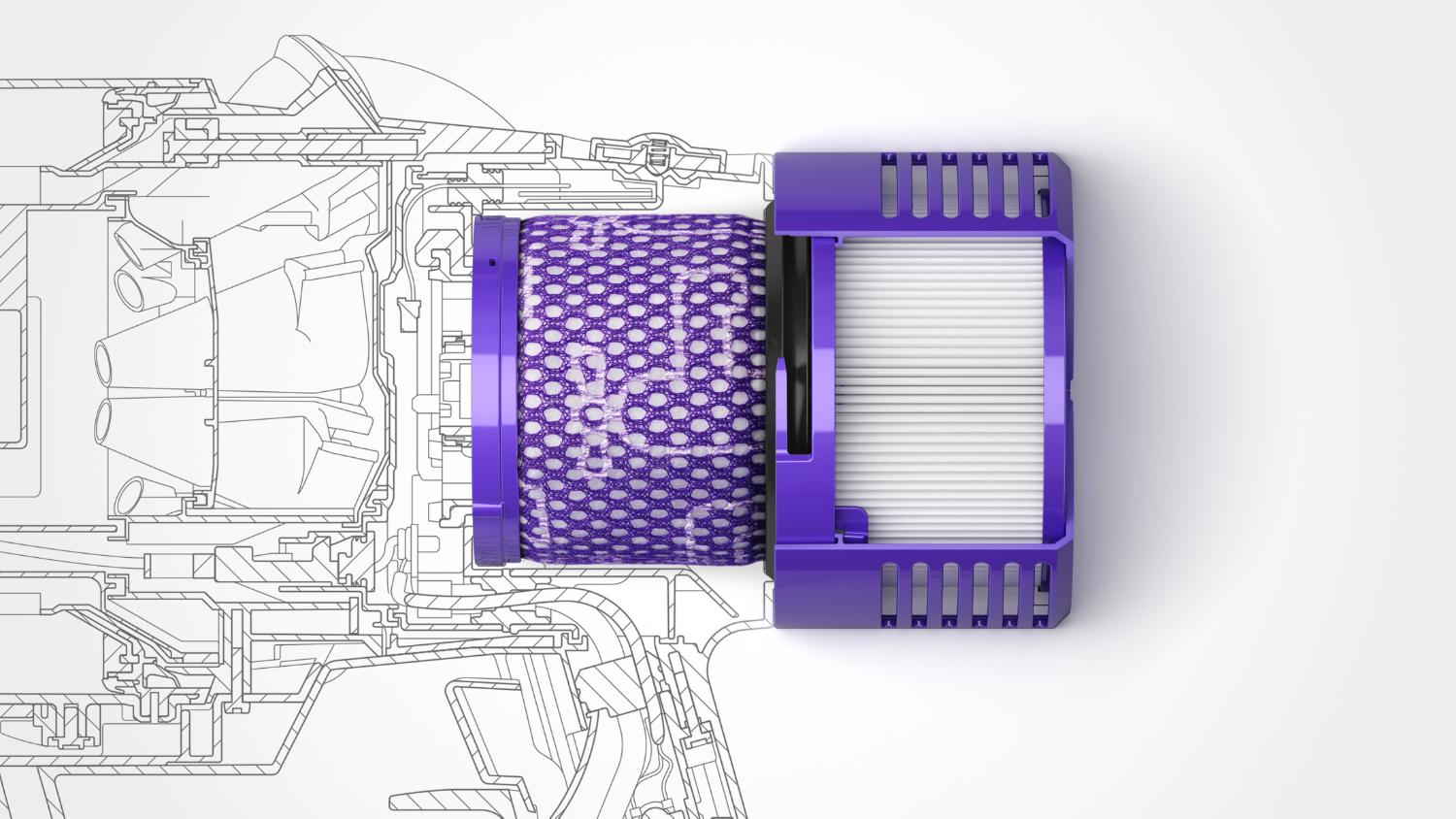 Troubleshooting
If you have a problem with your machine and want to see if it relates to the filter, our step-by-step troubleshooting guide can help you get things working again.

Buy a genuine additional filter
If you have an additional Dyson filter, you can continue to use your machine while the other is drying. Dyson goes to great lengths to use the best technology. We perform significant safety checks and quality controls as part of the process. Only by using a genuine Dyson filter are you ensuring that your machine continues to work as intended, and that your guarantee remains intact.
¹Filtration tested to EN 60312-1 CL5.11 in boost mode.

²Data based on internal experiments or collection of Dyson data, except where the source is indicated otherwise.