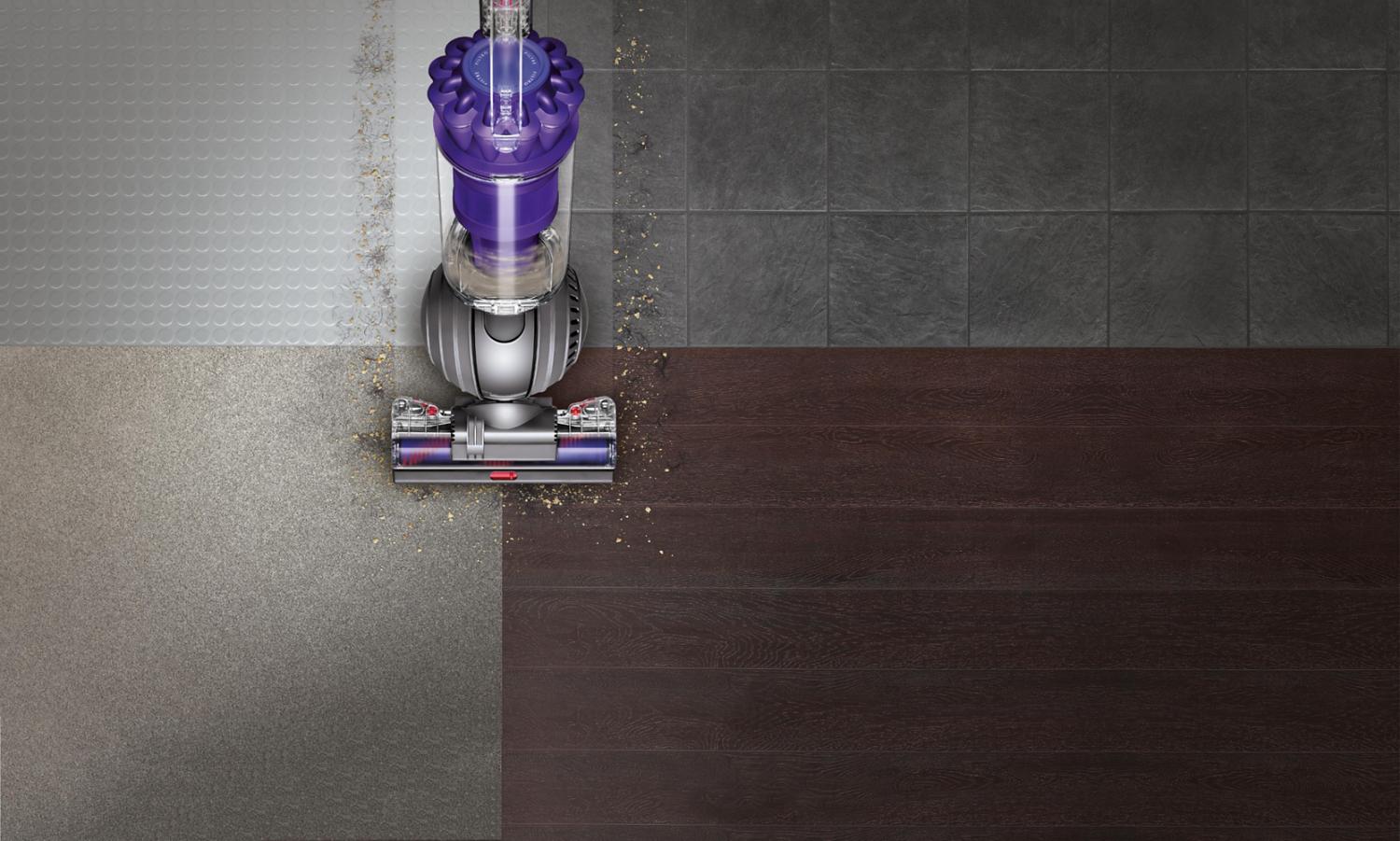 Self-adjusting cleaner head. Seals in suction.
Cleaner head height automatically adjusts to seal in suction across all floor types, while the motorised brush bar tackles ground-in dirt.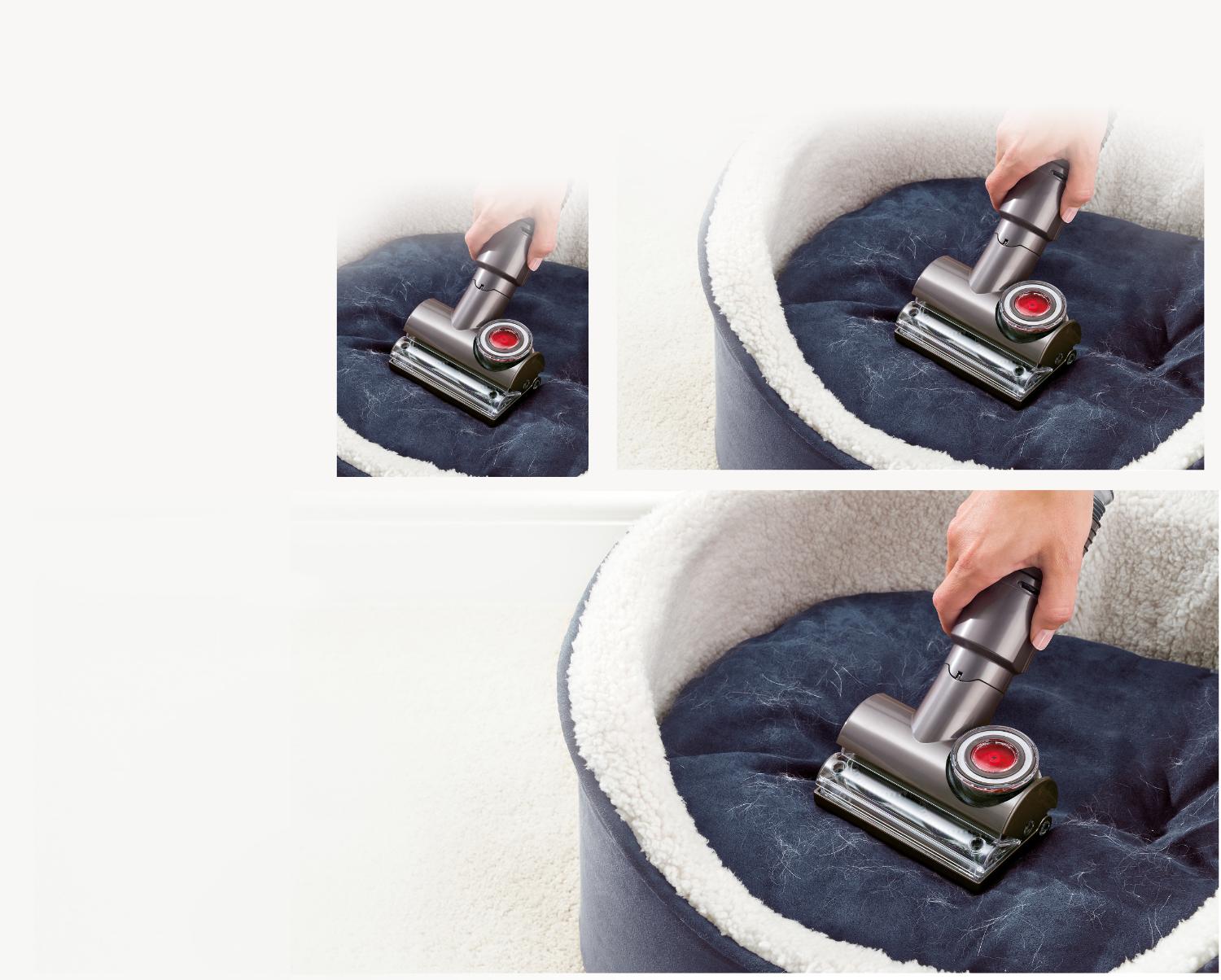 Tangle-free turbine tool. Designed for homes with pets.
Counter-rotating brush heads remove hair from carpets and upholstery, with no brush bar for it to wrap around.
Radial Root Cyclone™ technology
Engineered to capture microscopic dust.

Rides on a ball. Turns on the spot.
Navigate furniture and obstacles with a simple turn of the wrist, for precise cleaning.
One-click bin emptying
Just push the button to release the dirt.

Instant-release high-reach wand
The hose and wand release in one quick, smooth action. 

Certified asthma and allergy friendly™
By Allergy Standards Limited.

Washable lifetime filter
No extra costs – just wash and re-use.

20% more brush bar power than the Dyson DC41.
Increased power drives bristles deeper, to release more dirt.
Commended by the Royal College of Chiropractors.
Ball™ technology is commended for its potential to prevent musculoskeletal discomfort during vacuuming.

Specifications
Cleaner head
Self-adjusting cleaner head
Cyclone technology
Radial Root Cyclone™ technology
Filtration
Washable lifetime filter
Suction power (Powerful mode)
120 AW
In the box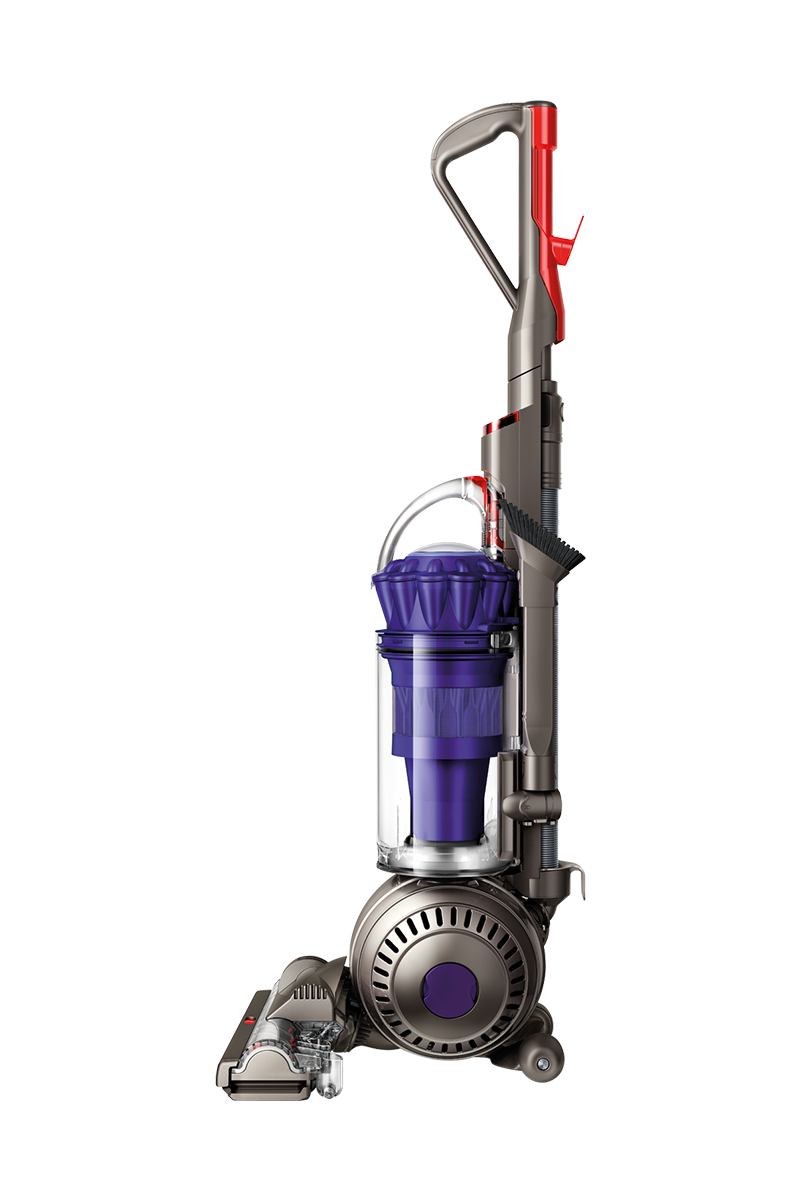 ¹Tested in accordance to EN 60312-1:2013 Cl 5.1, 5.2, 5.3, 5.9. At bin full, no other vacuum picks up more dust in total than Dyson Ball™ vacuum across hard floors, carpets and crevices. Tested in November 16.

ASTHMA & ALLERGY FRIENDLY and ASTHMA & ALLERGY FRIENDLY LOGO are Certification Marks and Trademarks of ALLERGY STANDARDS LIMITED.