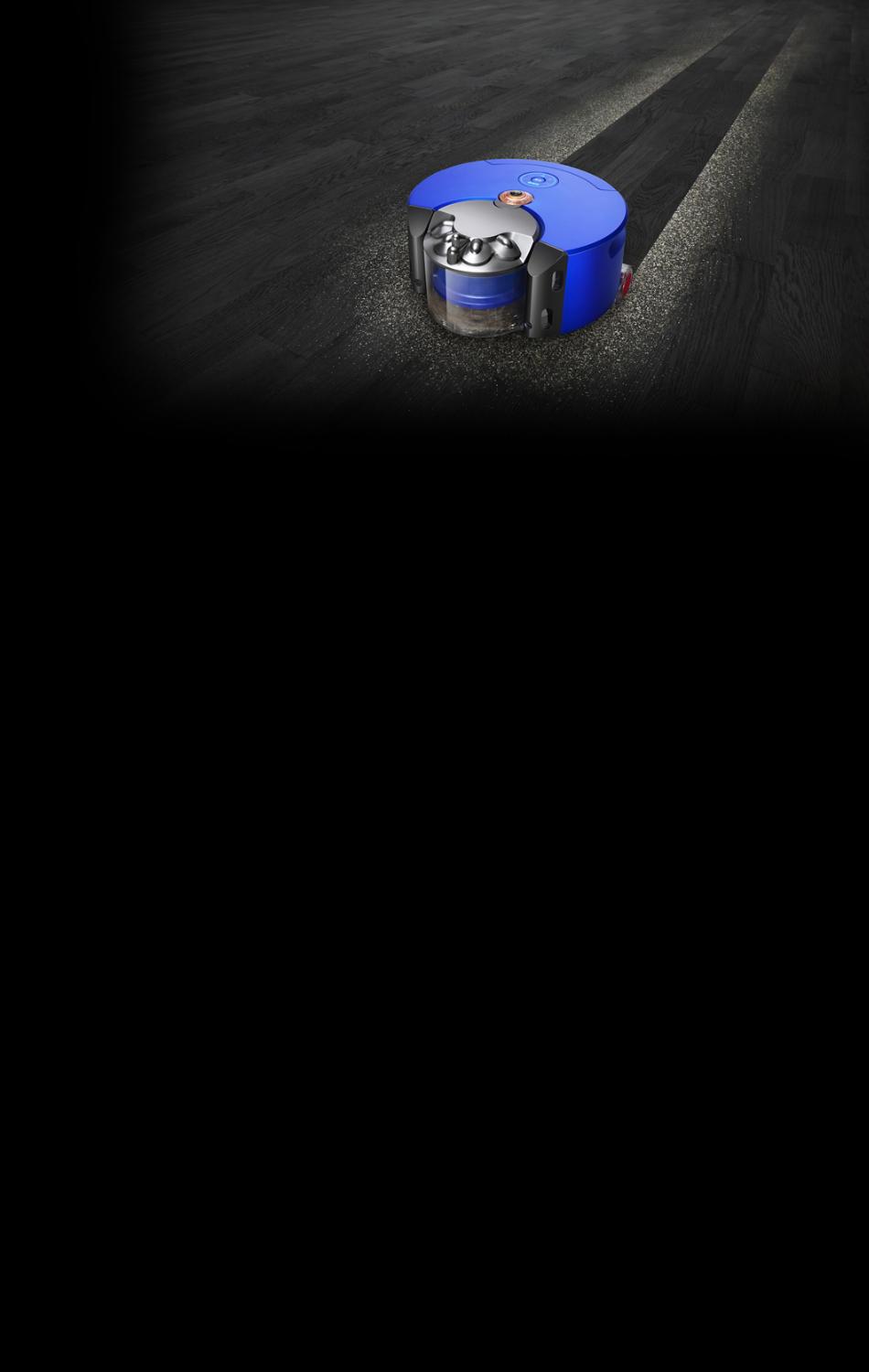 The Dyson 360 Heurist™ robot vacuum. Powerful Dyson suction in a robot.
Intelligent SLAM vision system. For accurate navigation.
LED light ring. Sees where it's going, even in low light.
Full-width brush bar. Wherever it goes, it cleans.
Connects to the Dyson Link app. Control from anywhere.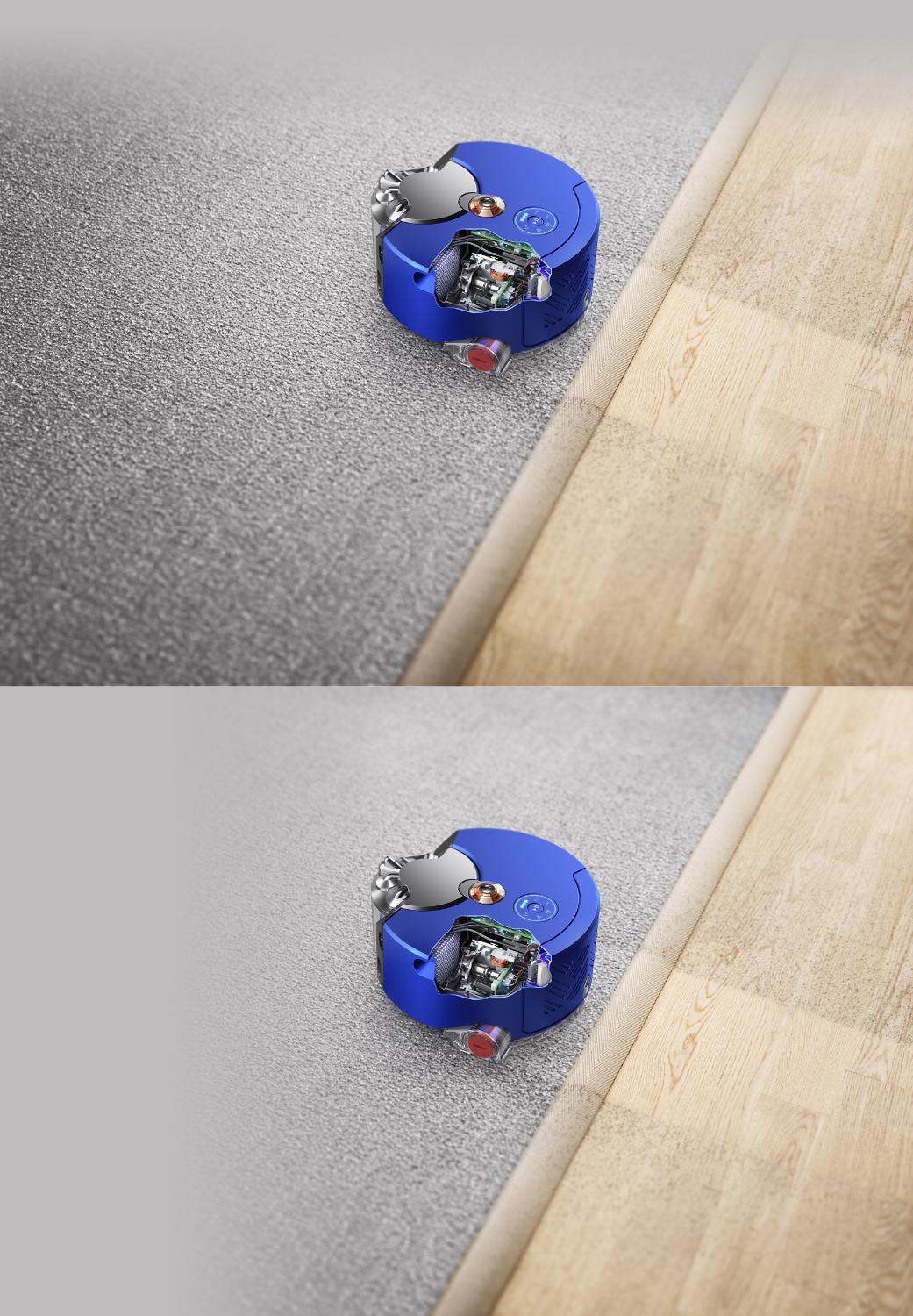 Patented cleaning technology. Powerful suction.
Combines the 78,000rpm Dyson digital motor V2 with patented Radial Root Cyclone™ technology, for powerful suction.
Advanced memory
A powerful quad core processor allows the robot to create a map of your home and update it during each clean. 8GB of flash memory; 32 times that of its predecessor enables continuous learning and improvement during the clean.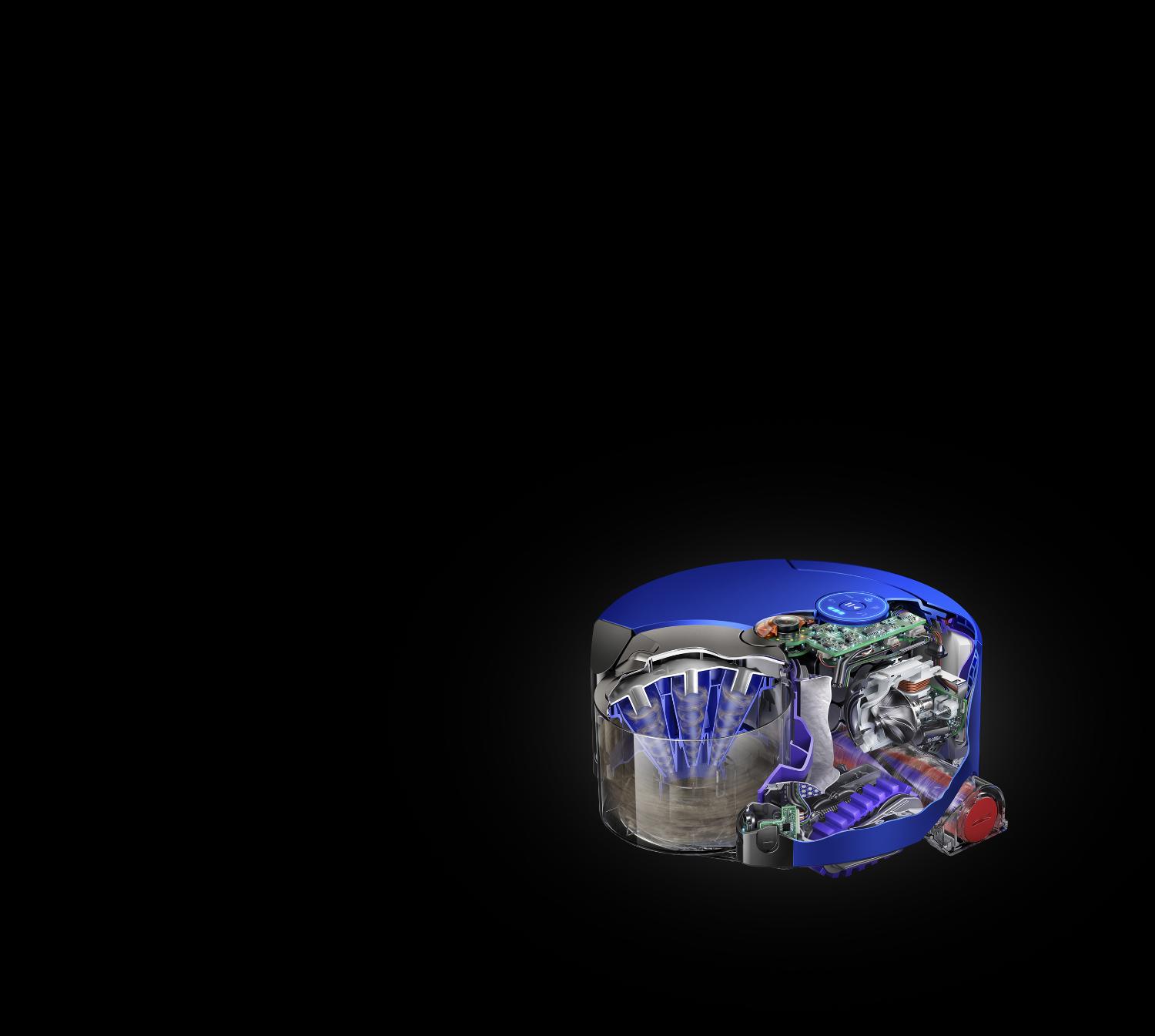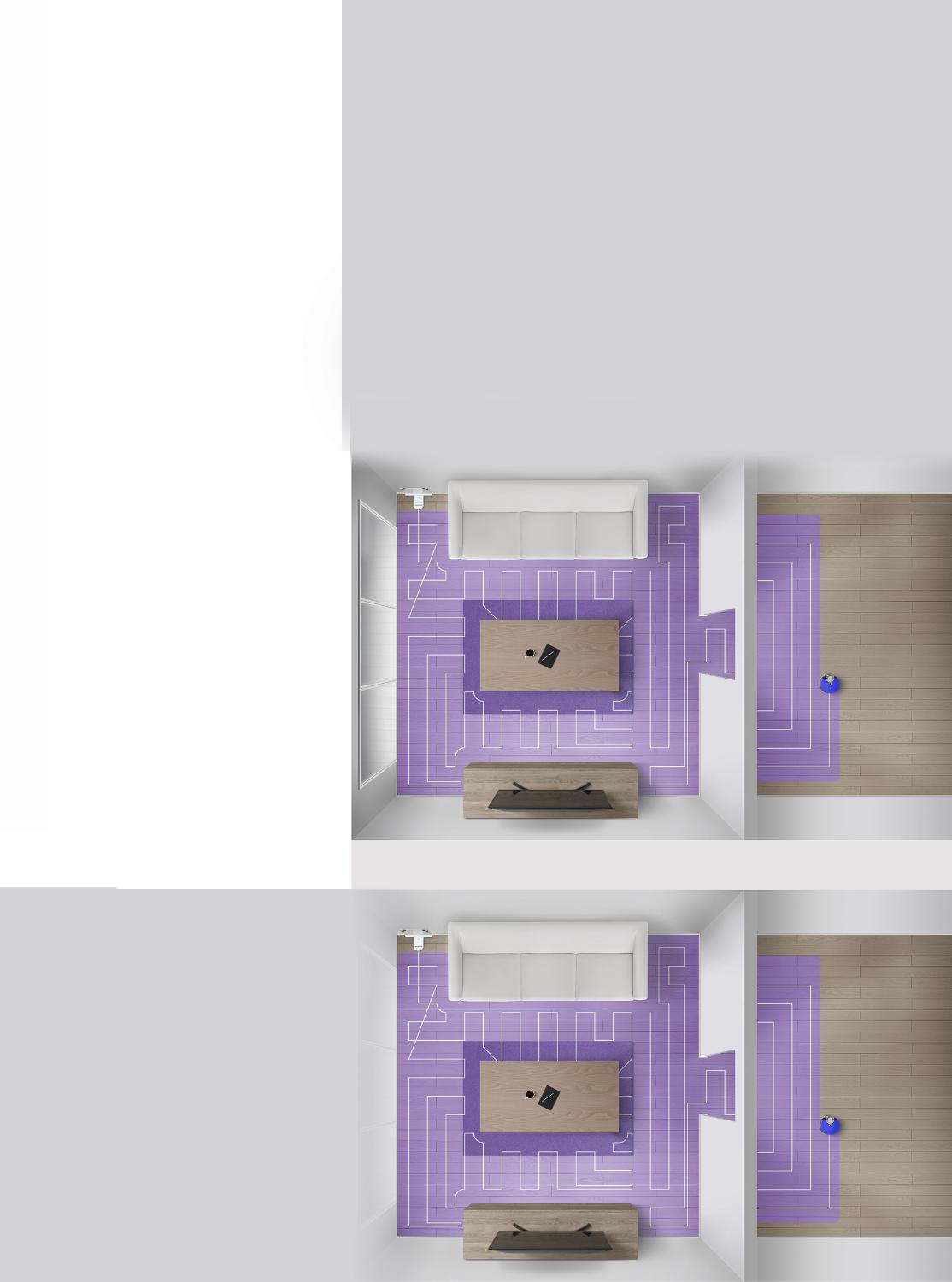 Learns and adapts to your home.
Our engineers made the robot capable of heuristic – or learning – behaviour. It continually refines a map of your home, using its memory to evaluate where it should clean next, and instructions you've given it, and how to clean each area most effectively.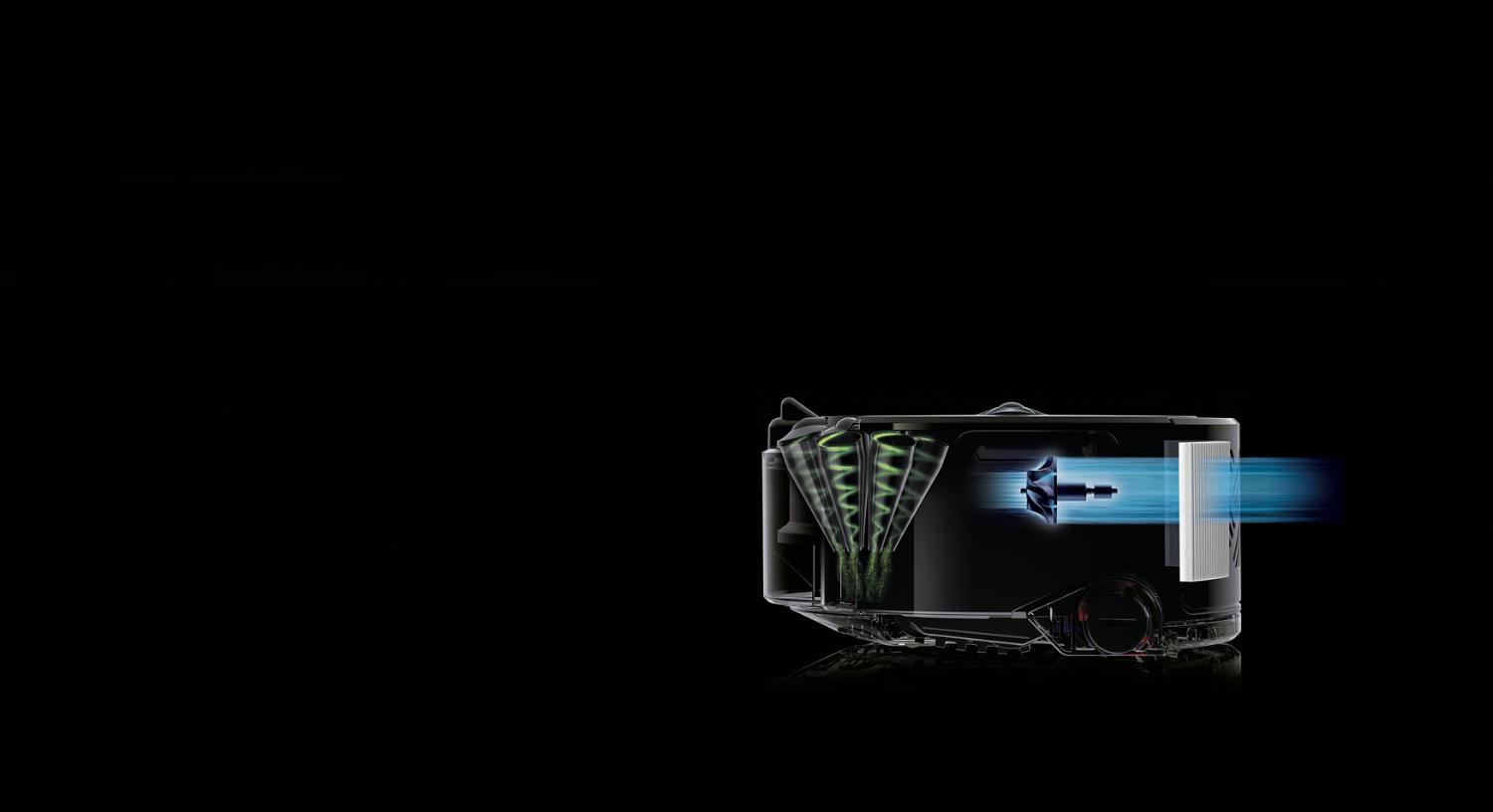 Filters allergens and expels cleaner air²
Whole-machine filtration captures particles as small as 0.3 microns, expelling cleaner air.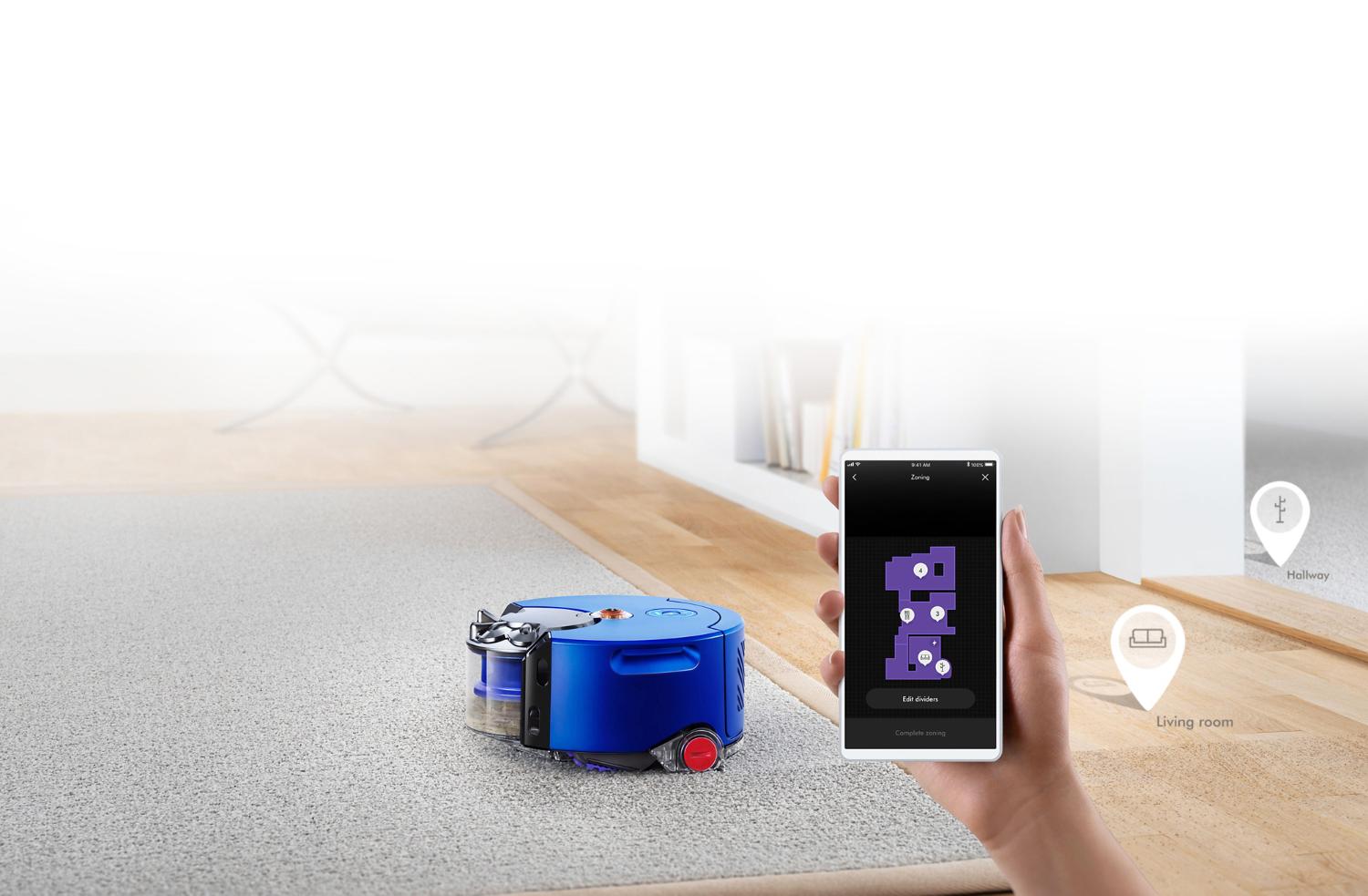 Create and customise zones in your home using the Dyson Link app
Define zones and choose how and when your robot cleans. Connect to the Dyson Link app to unlock intelligent features.
Add no-go zones
Customise your robot's behaviour. Including telling your robot which zones to avoid altogether.
Set the rules
Protect delicate items with no-climb areas. Or switch off the brush bar motor in quiet zones or over long-haired rugs.
Power where you need it
Choose High mode for powerful suction, Max mode for even deeper cleans, or Quiet mode for low-noise cleaning.
Schedule your cleans
Fit your cleans around you. Set a time, day and frequency to suit each zone in your home.
Connect and clean. Wherever you are.
Connect quickly and easily using Bluetooth® wireless technology to control your clean, whether you're home or not.
See where the robot has cleaned
Keep track of where your robot has been, with maps that show its path around your home.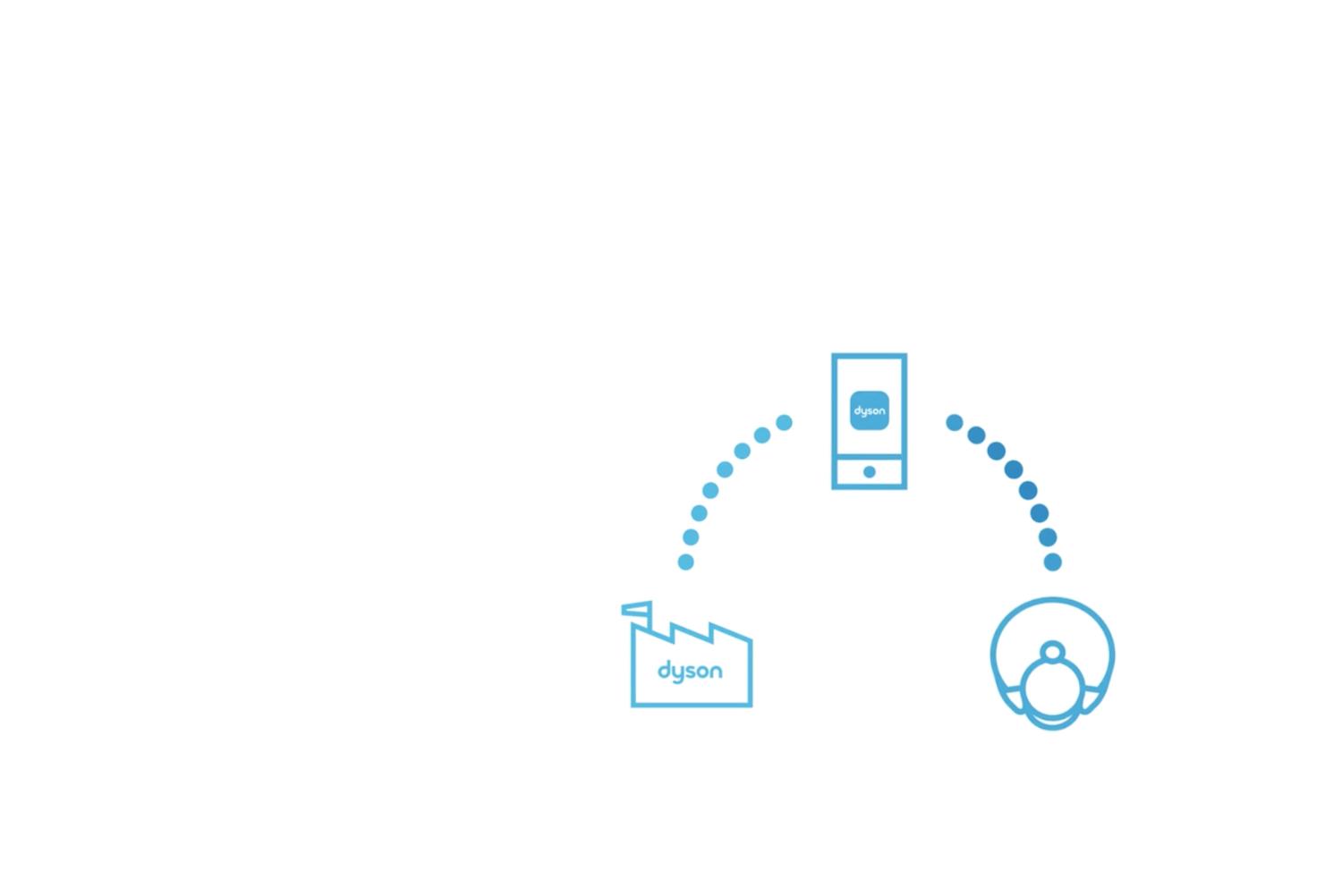 Always improving
Wi-Fi capability lets your robot receive over-the-air software updates, so it's always using the latest version.
Frequently asked questions
How do the LED lights work?
LED lights help your robot clean in low light. Your robot senses low light areas using the camera and uses its ring of LED lights to selectively illuminate those areas, helping it to navigate.
Dyson 360 Heurist™

Powerful Dyson suction in a robot.

Intelligent SLAM Navigation with LED lights

3 power modes. Cleaning that suits you.
Choose the right vacuum for you
¹Based on Dyson internal research data, compared to the Dyson 360 Eye™.
²Tested to ASTM F1977-04, tested in maximum suction mode.