Pay in 3 interest-free instalments | Free next day delivery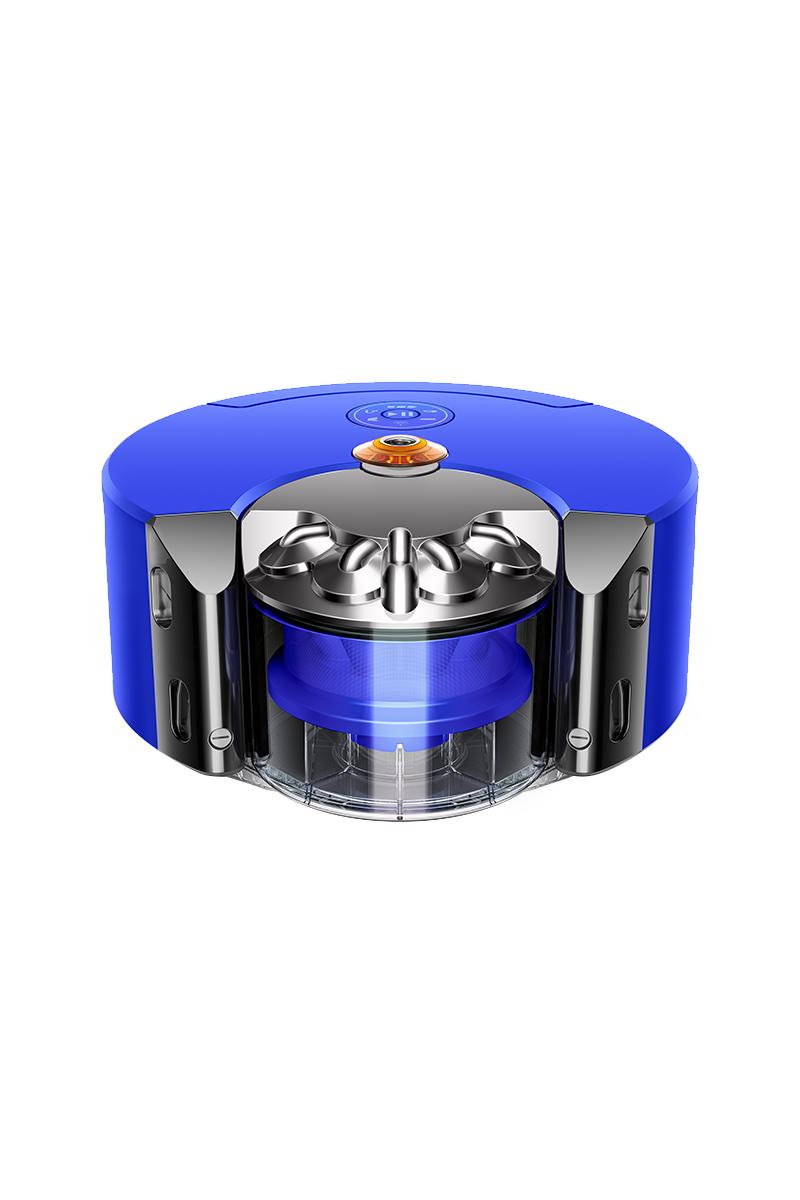 Dyson 360 Heurist™ robot vacuum nickel blue
Powerful Dyson suction. Learns and adapts to your home.
Free 35-day money-back guarantee
Free scheduled delivery
The Dyson 360 Heurist™ robot vacuum has powerful suction to clean your home. Its intelligent vision system helps it to navigate, so the robot always knows where it is in the room. Time-of-flight sensors measure distances to help build a map of your home and continually check its position. The full-width brush bar means, wherever it goes, it cleans. And because it connects to the Dyson Link app, it gives you control from anywhere.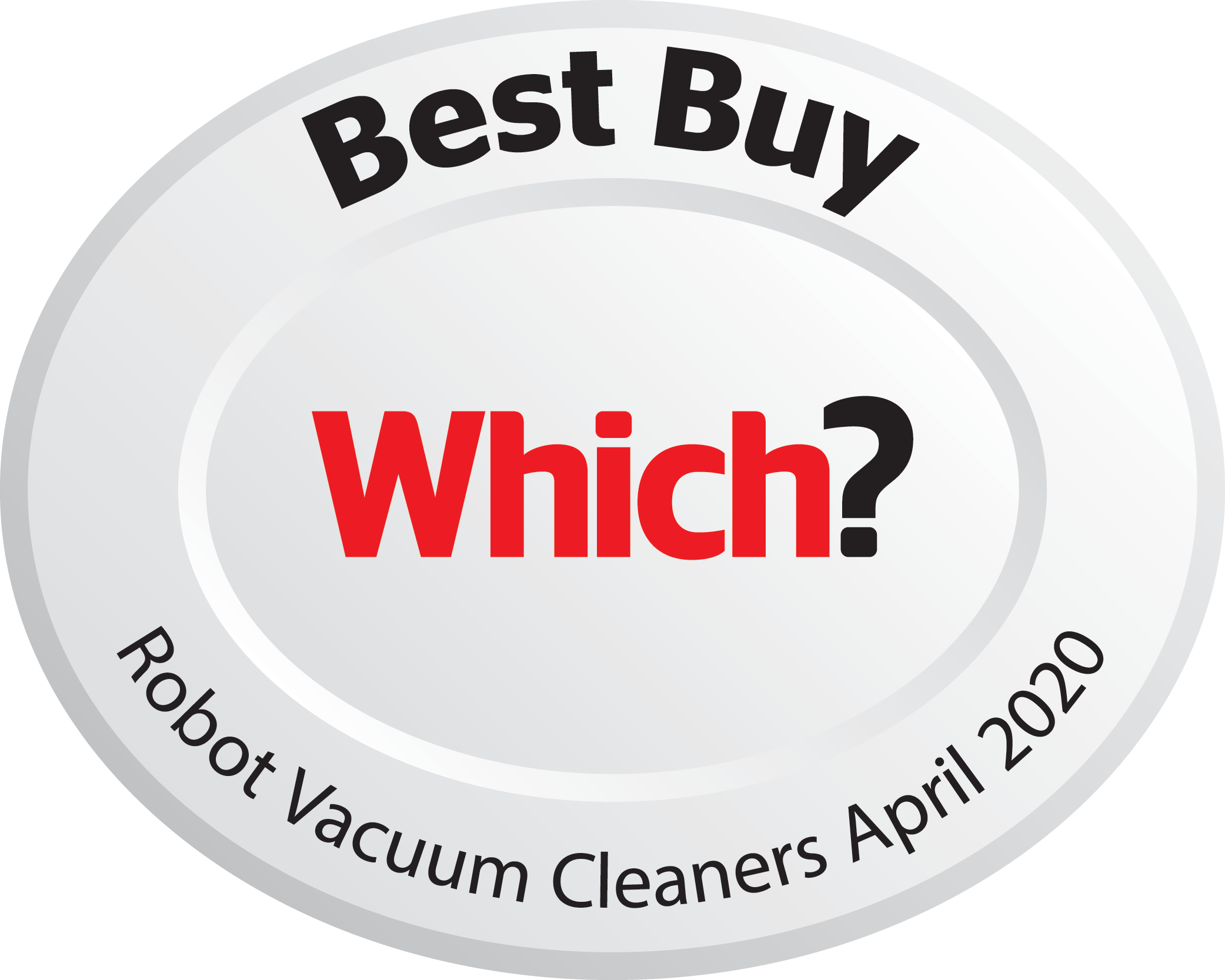 "It's cleaning power, navigation and customisation options are off the scale"
---
Awarded a Which? Best Buy in April 2020
Dyson digital motor V2
Small, light, yet extremely powerful. Spins at 78,000rpm¹, generating 20% more suction² than the Dyson 360 Eye™ robot vacuum.

360° navigation system
As it travels along, the robot's sensors take a distance measurement every 20 milliseconds¹, so it always knows where it is and where it's yet to clean.

Full-width brush bar
The 212mm-wide brush bar stretches the full width of the machine – so it cleans right to the edge of the robot.
LED light ring
Eight LEDs¹ work in tandem with the SLAM module to enable low light navigation. They illuminate the camera's field of view, while mirrors help to focus the robot's sensors.

Simple one-touch control
Icons show the status of the robot and communicate a variety of messages, including battery charge levels, blockages and Wi-Fi status.

Connected cleaning
Only available via the Dyson Link app
Complete control of your robot. Schedule cleans, see status reports and get software updates.
Zone in, where you need it
Create zones and change your robots behaviour in each one. 

Learns and adapts
Remembers where it's cleaned previously, to build a better picture of your home over time.

Three power modes
Change power levels depending on your chosen type of clean.
Connects quickly
Bluetooth®  wireless technology allows your robot to connect to your smartphone quickly and easily.
In the box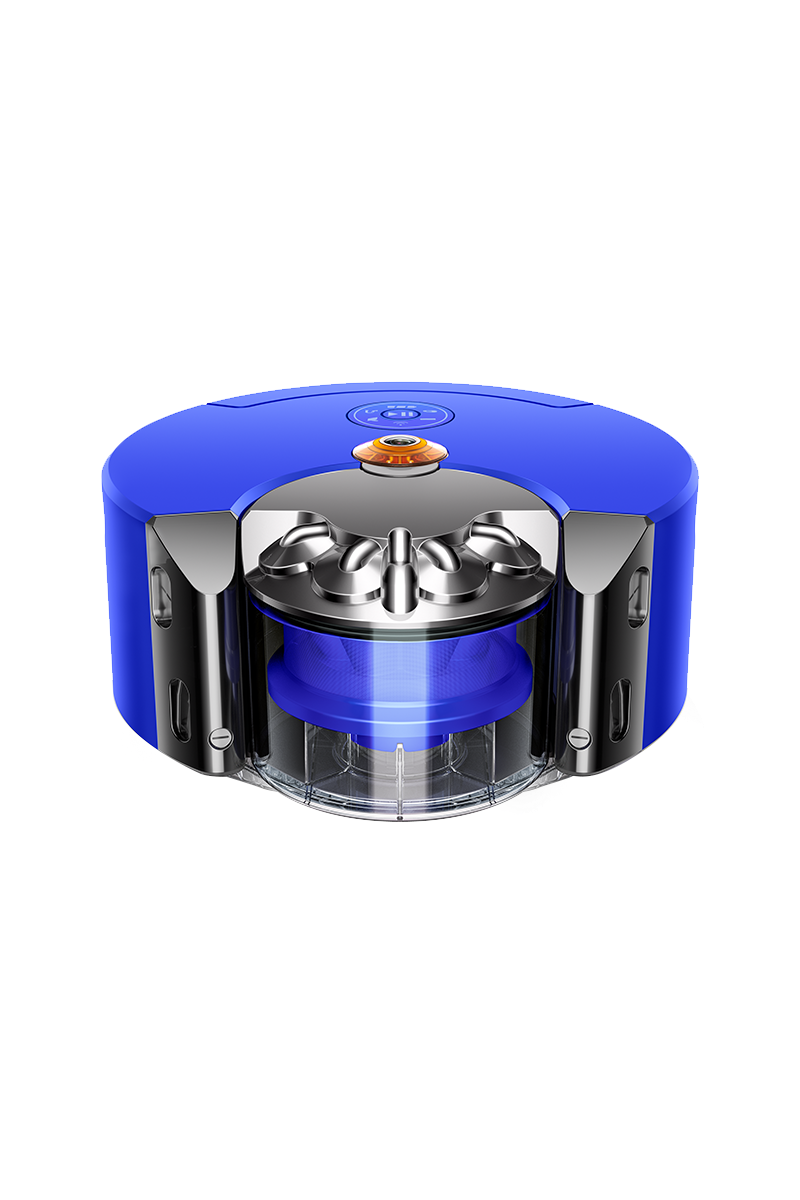 Specifications
WiFi Compatibility

2.4GHz and 5GHz Wi-Fi

Run time (Quiet mode)

Up to 75 min

Weight

2.51 kg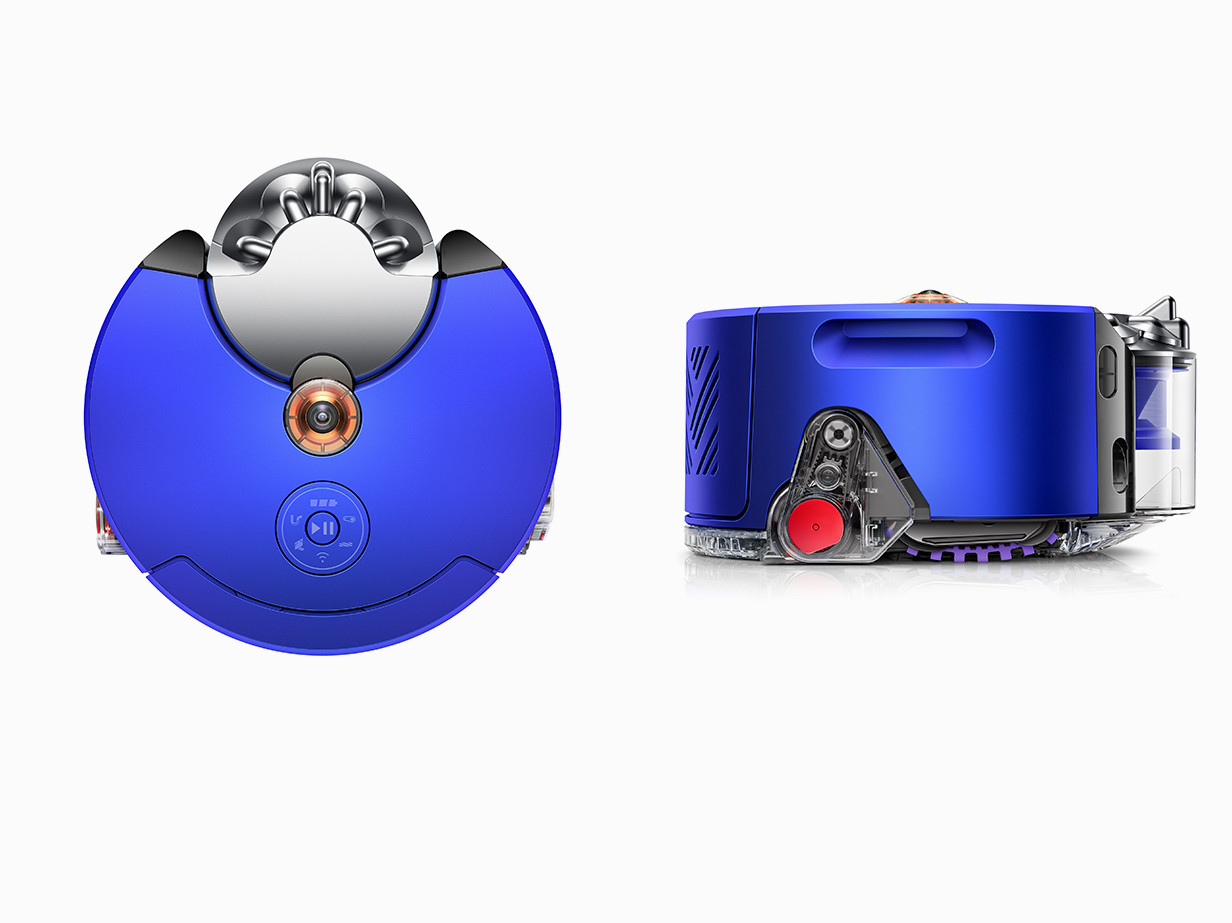 Height

120 mm

Length

240 mm

Width

230 mm
Dyson 360 Heurist™
Powerful Dyson suction in a robot.
Intelligent SLAM Navigation with LED lights
3 power modes. Cleaning that suits you.
Frequently asked questions
How do the LED lights work?
LED lights help your robot clean in low light. Your robot senses low light areas using the camera and uses its ring of LED lights to selectively illuminate those areas, helping it to navigate.
What can cause connection errors and how can I troubleshoot these at home?
Your robot accesses the Dyson cloud through your home Wi-Fi network. If your robot's Wi-Fi light is not illuminated, this connection may be broken. Check your home network is working correctly. Then connect to the Dyson Link App on your phone. The app will indicate the source of the problem and provide information on how to resolve the issue.
Why has my robot not finished its clean?
If your robot encounters an issue during a clean, an Amber ring will be displayed around the icon section. An additional light will display, indicating what the cause of the issue might be. If this happens, you can troubleshoot from the app and follow the steps on-screen to solve the problem.
What should I do if my robot cannot get back to the dock?
This can occur if the robot is picked up and placed in a different location, if lighting has changed significantly or if the robot cannot see enough features to orient itself by. Your robot will initially try to identify its location by cleaning areas close to its last known position. If this fails, it will go into a 'random bounce' cleaning pattern to find an area it recognises. You can solve this by returning your robot to its dock.
Buy direct from the people who made it
¹Based on Dyson internal research data.
²Tested to ASTM F1977-04, tested in maximum suction mode.