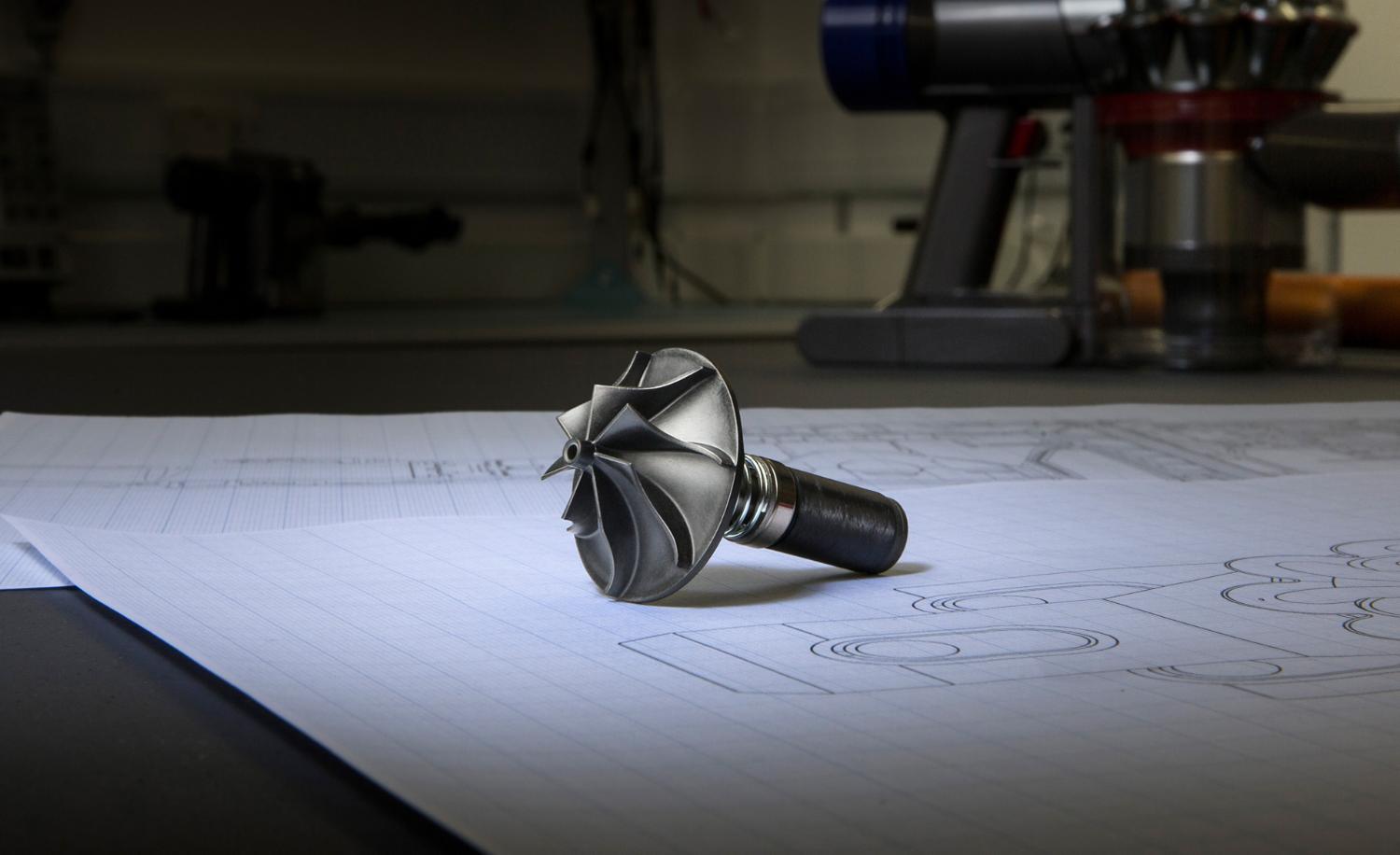 The engineering story
Power, un-leashed.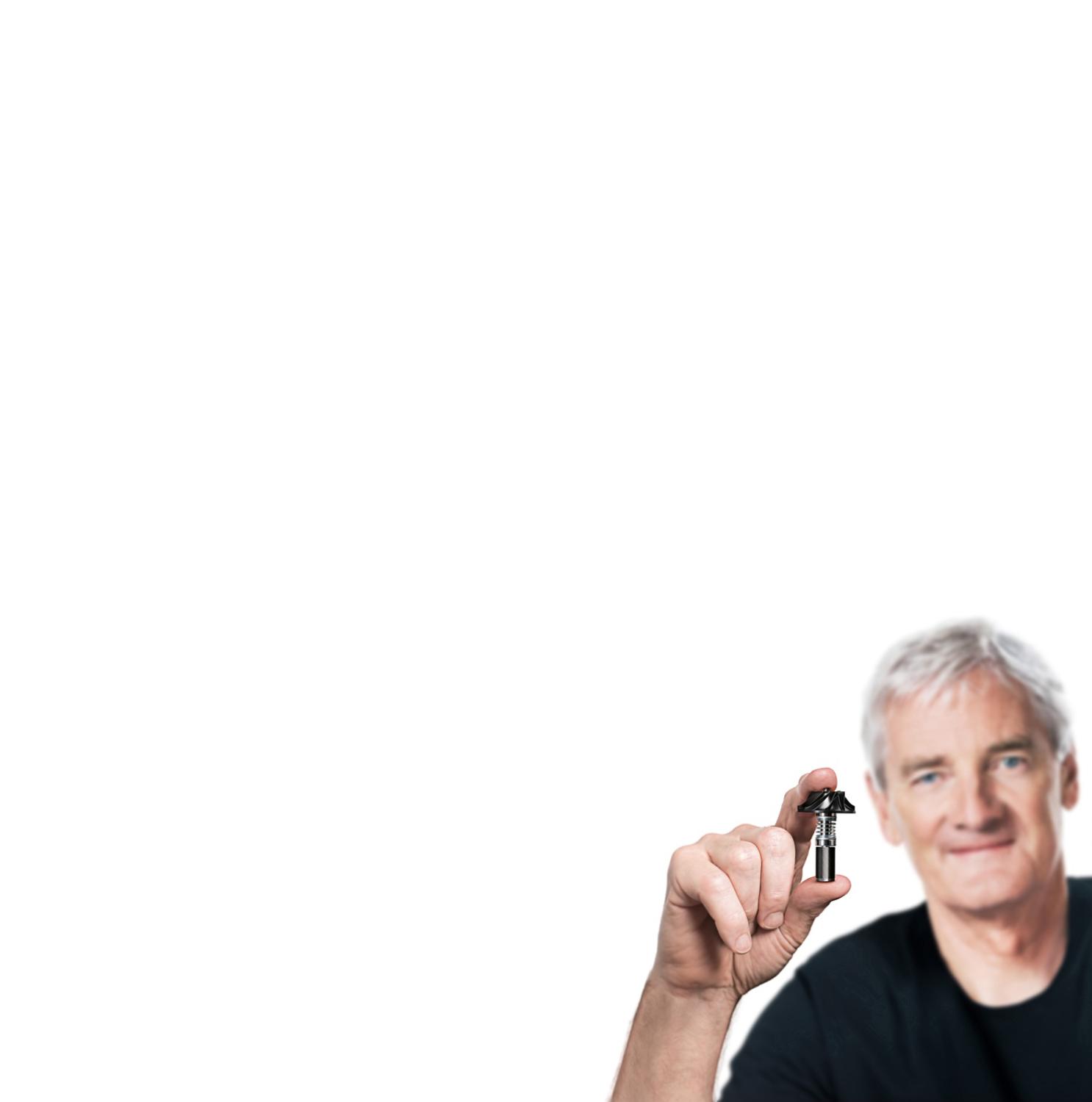 "No-one was designing the type of motor we needed. So we spent eight years developing our own. Without it, our cord-free vacuums could not deliver such power."
James Dyson
Engineer
Opening the throttle.

In 1997, conventional motors were still using 160-year-old technology. So we started developing smaller, faster digital motors – by adding intelligent software to a motorbike impeller.

Digital revolution.
By 2009, we'd created the 200W Dyson digital motor V2. Small and light, it span at 78,000rpm, providing the power we needed for our first cord-free stick vacuum.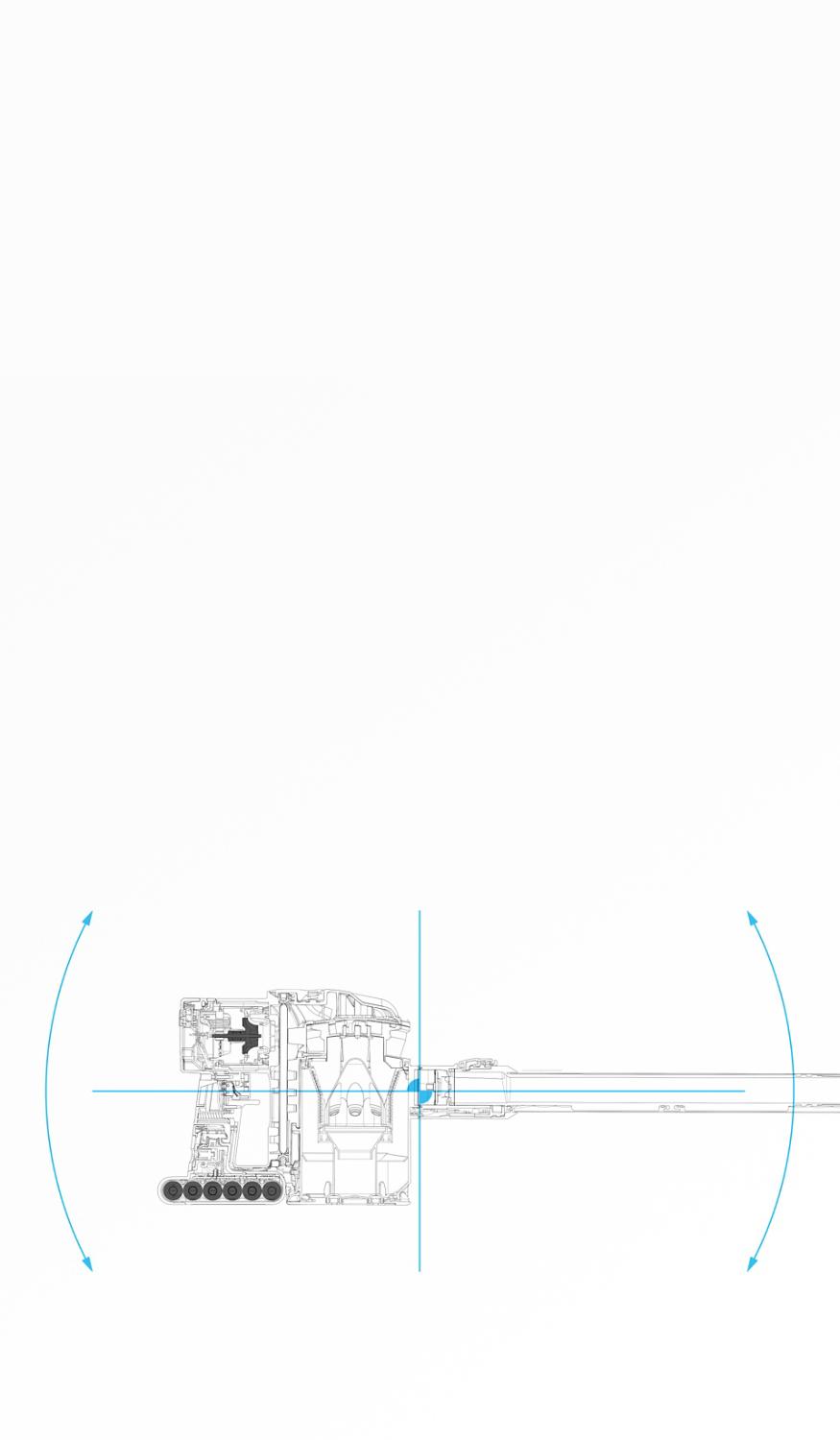 Ergonomic efficiency.
The Dyson Digital Slim™ vacuum launched in 2011. With the motor and the battery in the handle, it had the optimum centre of gravity for floor-to-ceiling cleaning – and created a new kind of vacuum cleaner.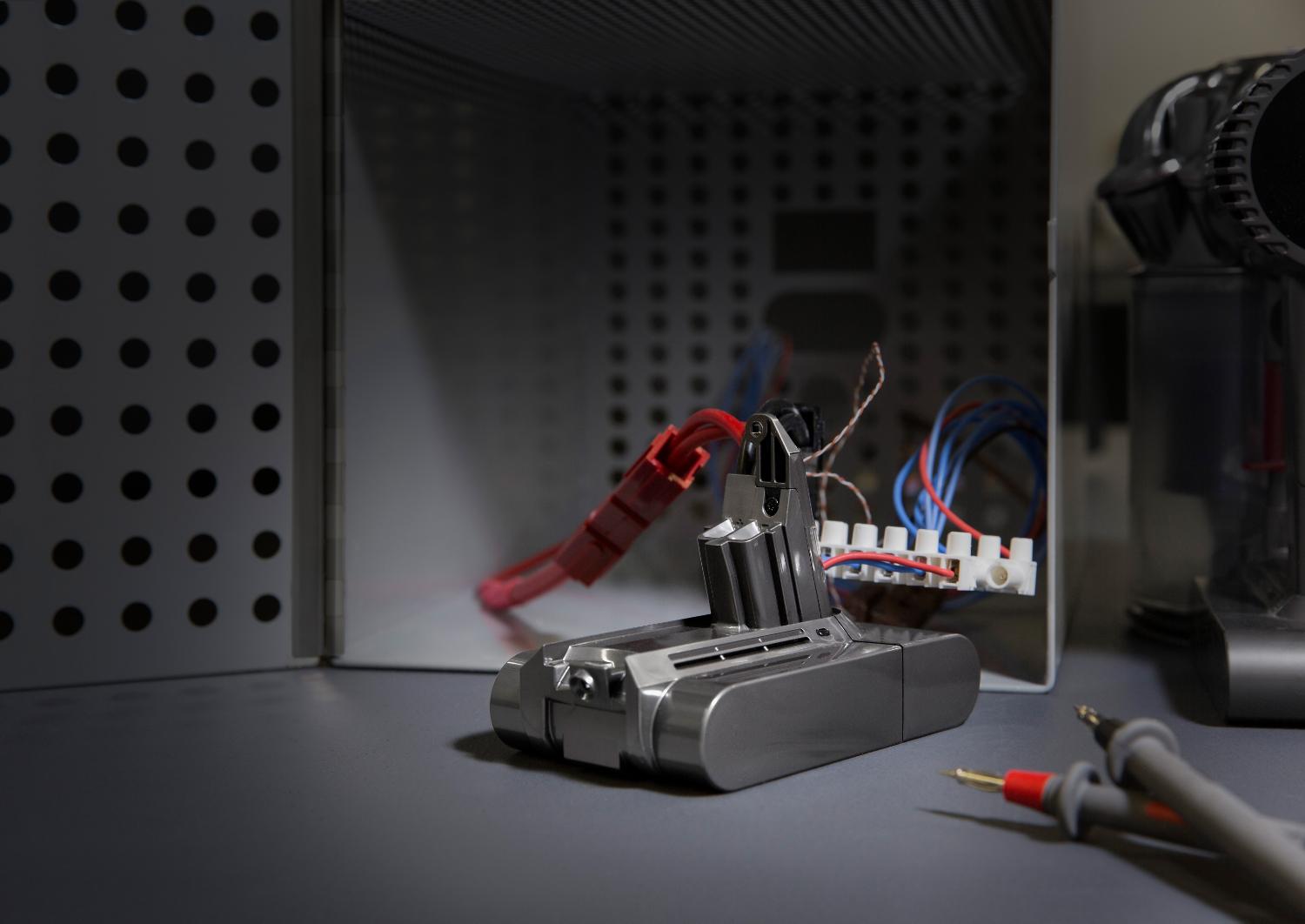 Powered up.
In 2014, our new motor powered the Dyson V6™ stick vacuum. With a redesigned nickel manganese cobalt battery, it had 150% more power than its predecessor, and a run time of up to 20 minutes.*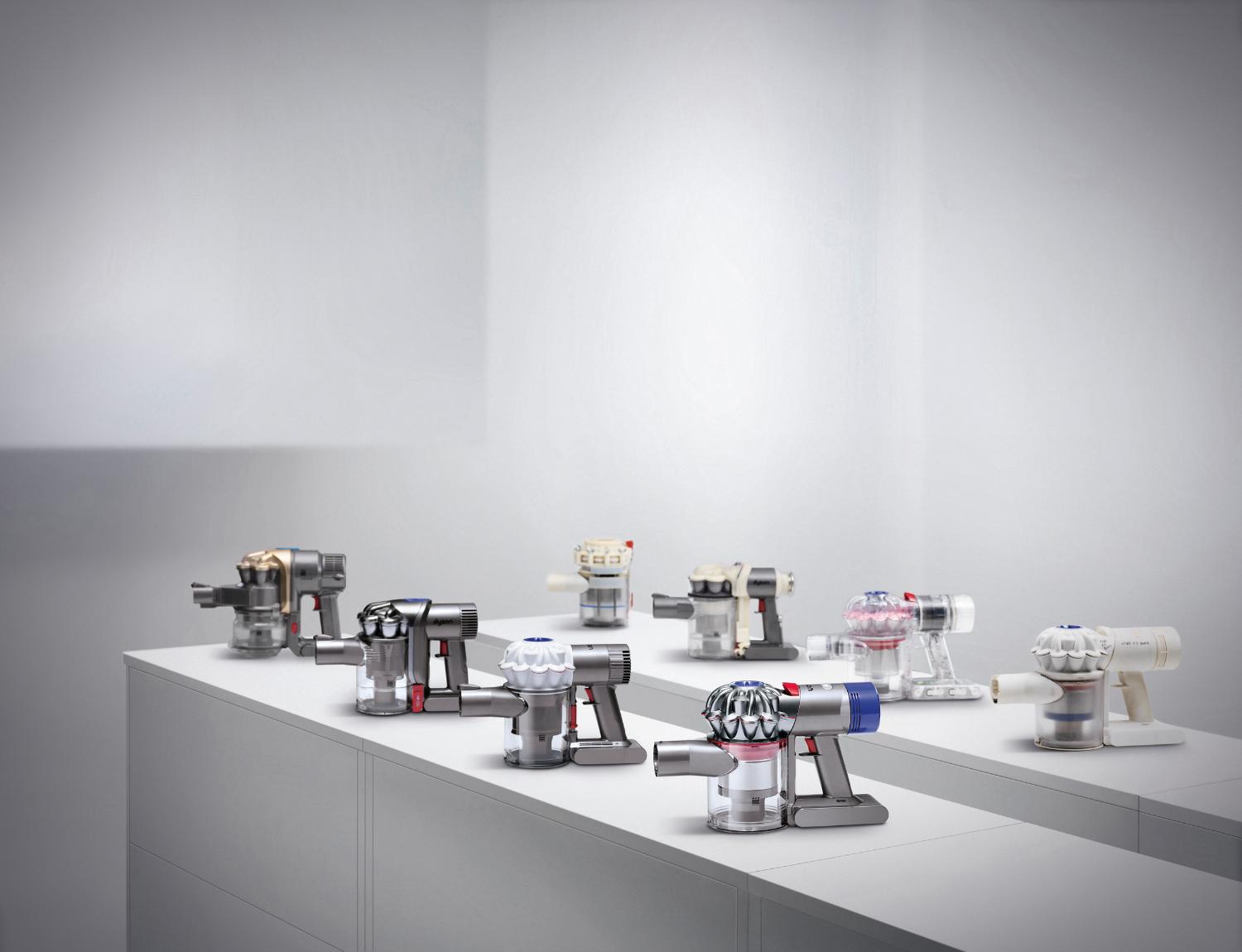 Fully refined.
But we didn't stop there. We doubled the run time of the Dyson V6™ vacuum with new battery technology, and cut noise by 50% with improved acoustics. And we designed the 425W Dyson digital motor V8.
"Perhaps people would say we're non-compromising. That's Dyson throughout."
---
Matthew Childe
Global Head of Motor Development
---

Dyson engineers worked to create the motor

---

Hours of development on the Dyson digital motor V8

---

Hours of testing

---

Miles pushed during testing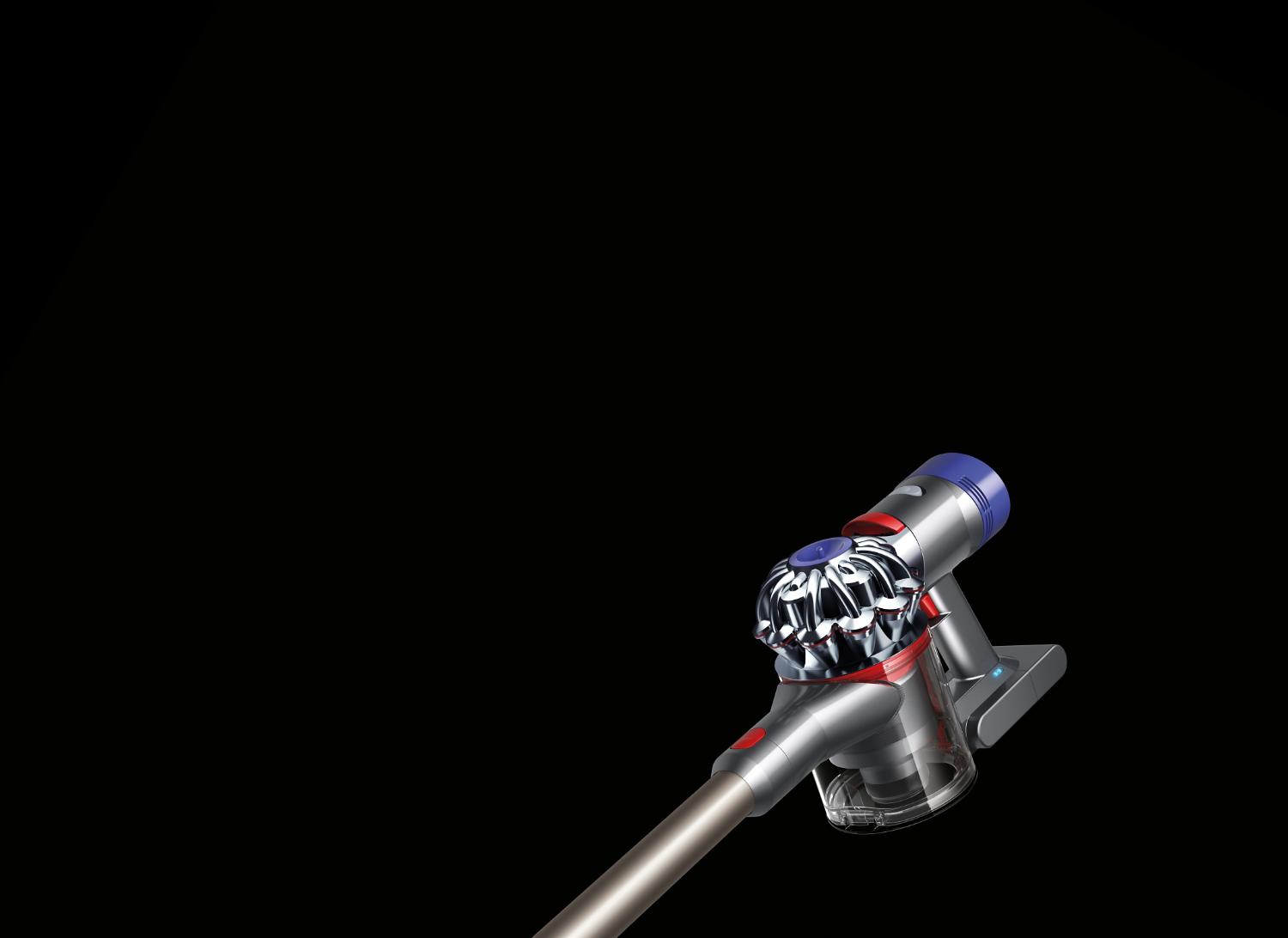 Cord-free. Hassle-free. Powerful suction.
By 2016, we were ready to bring all the new technologies together in one lightweight, versatile machine. The Dyson V8™ cord-free stick vacuum.
Buy direct from the people who made it
*Stated run time applies to suction mode 1 with non-motorised tool attached.
**Suction tested to EN 60312-1 CL5.8 and CL5.9 at the flexible inlet, loaded to bin full, tested in MAX mode.
*Stated run time applies to powerful suction mode with non-motorised tool attached.