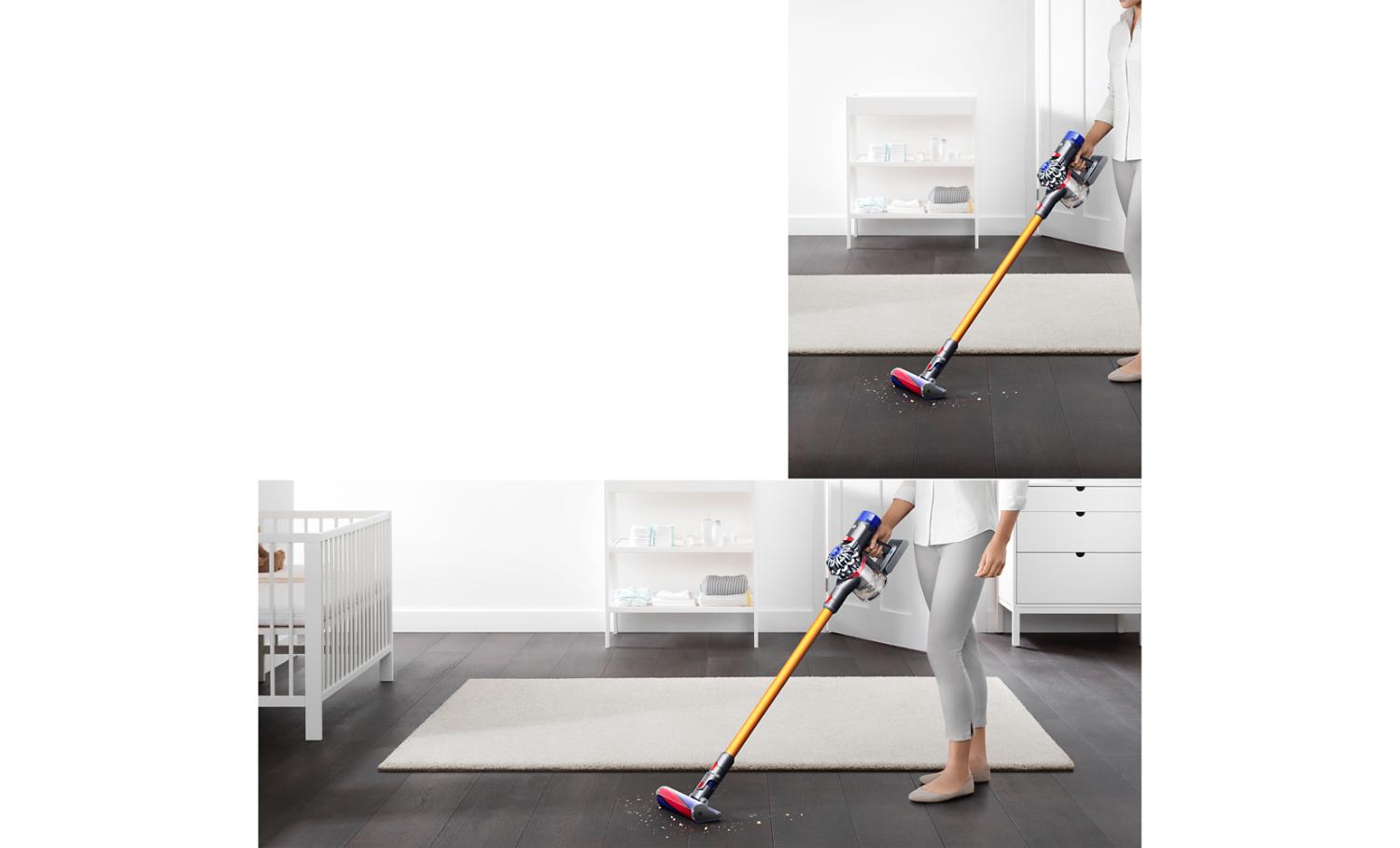 Owners
Getting the best from your Dyson V8™ vacuum.
In the box
Here's what you'll see when you unpack your Dyson V8™ vacuum.


Your Dyson V8™ vacuum
Get to know the main parts of your machine.


Emptying the bin
How to empty the bin hygienically.

Activating your guarantee
It's quick and easy to activate your guarantee.


Docking and recharging
How to fit your dock and recharge your machine.


Using the tools
Get the best from your machine by using the right tools for each task.

To help you get the most from your machine. Quick and easy.


Tailored reminders that will keep your machine working at its best, for longer. 


Priority access to previews of new Dyson technology, events and offers. 

Expert advice. 7 days a week.

Freephone and live chat. Open 8am - 8pm Monday to Friday, 8am - 6pm Saturday and Sunday.

Free Dyson parts and labour

Replacement parts or repairs if something goes wrong during your guarantee period. 


If we can't repair your machine, we'll replace it while it's under guarantee. Fast. 
We don't stop caring about our machines once they're yours. Activating your guarantee allows us to give you a tailored, complementary, direct service for your machine. Even after your guarantee has ended, we'll still be on hand to help.

Buy direct from the people who made it
*Stated run time applies to suction mode 1 with non-motorised tool attached.
**Suction tested to EN 60312-1 CL5.8 and CL5.9 at the flexible inlet, loaded to bin full, tested in MAX mode.
*Stated run time applies to powerful suction mode with non-motorised tool attached.