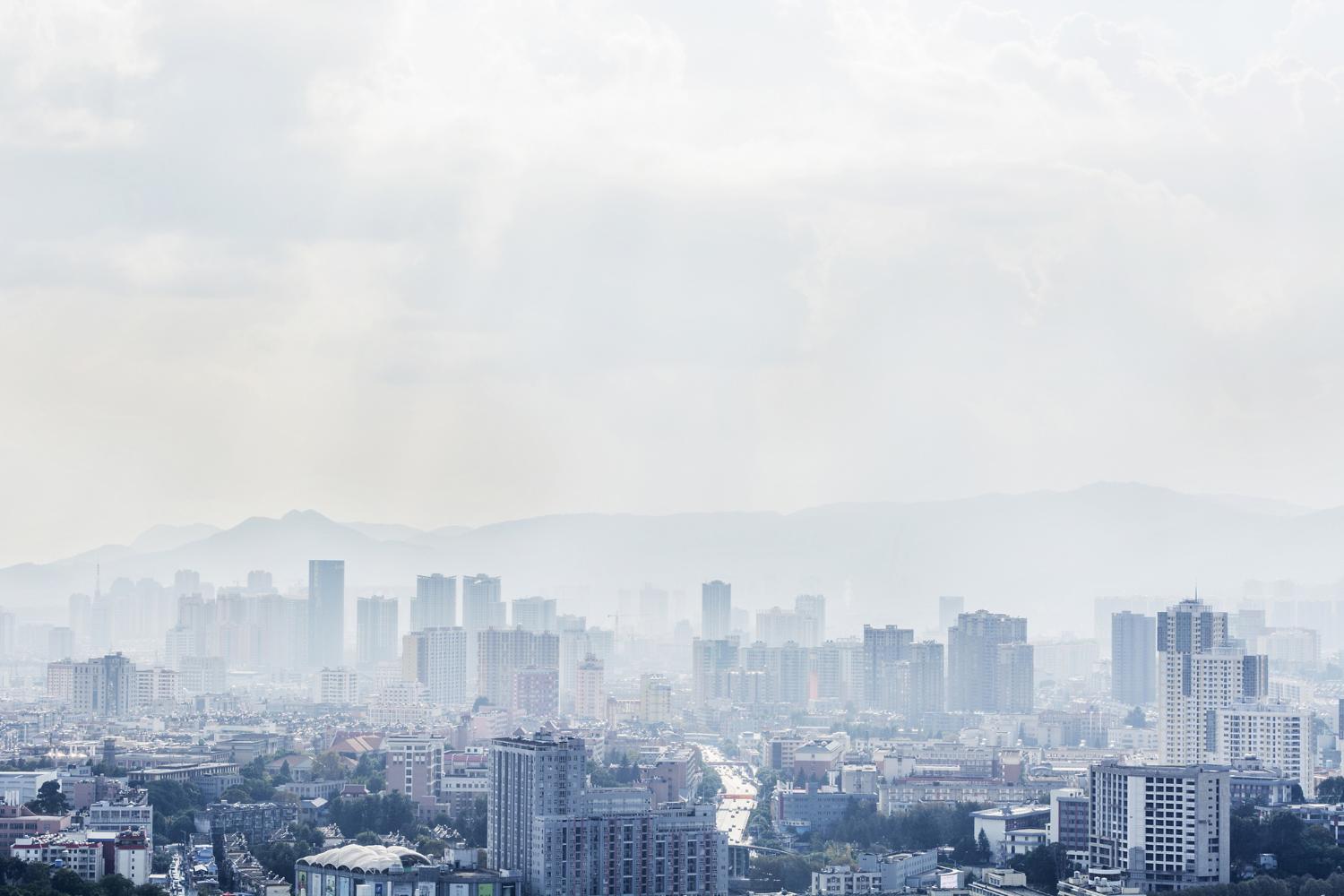 Dyson investigates air quality
Using Dyson's prototype air quality backpack, we're investigating the quality of the air we breathe in cities around the world.
"Using our unique algorithm to process detailed reports of air pollution exposure, this innovative technology allows us to monitor air quality indoors, outdoors and on the move. What's more, it all fits within a backpack."
---
Alex Knox
Vice President of Environmental Care at Dyson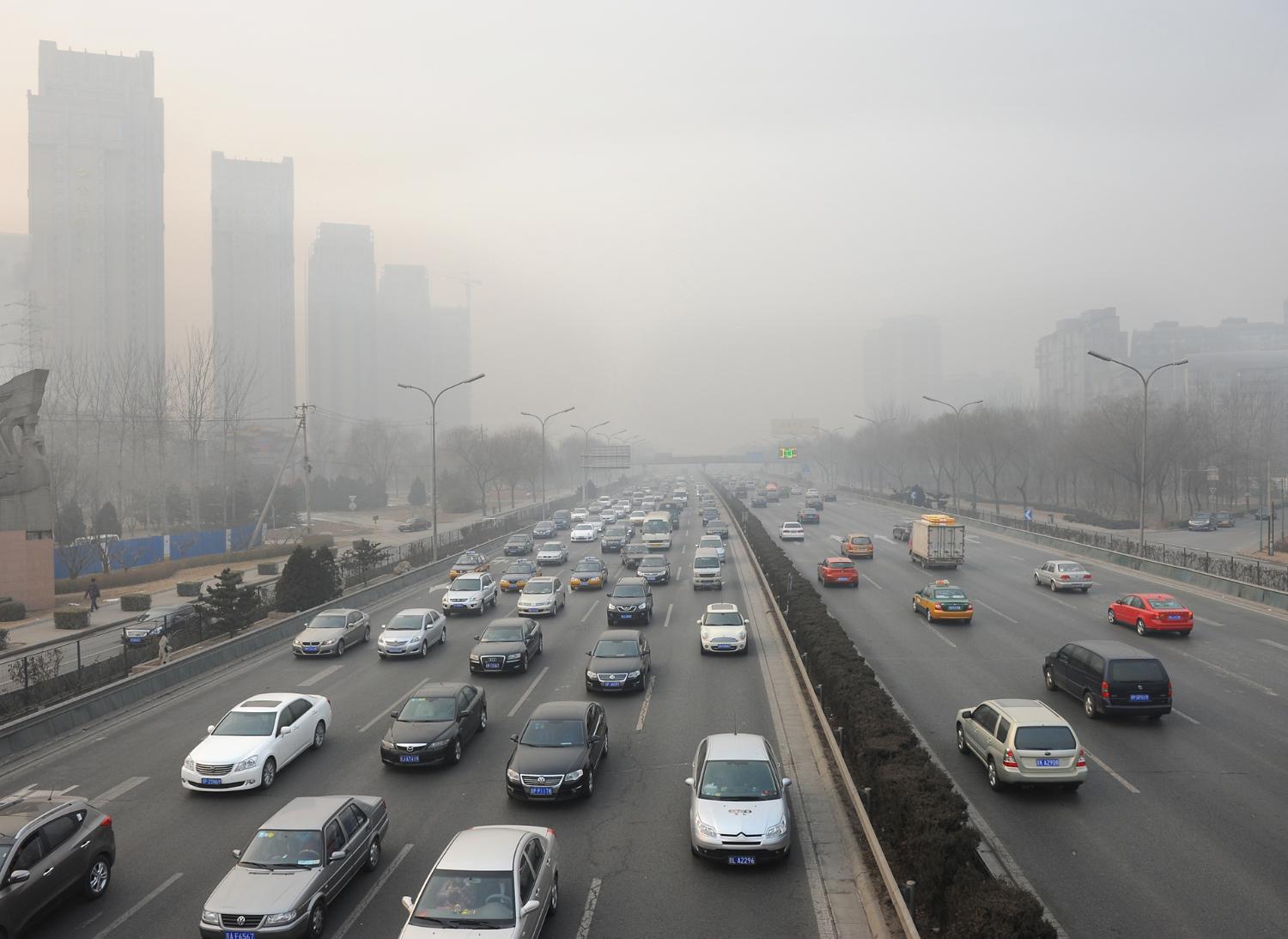 A global project, investigating one problem
From journalists to parents and fitness experts, the project is equipping individuals in cities with our air quality backpack. As they go about their normal routines, the backpack collects air quality data – helping us to understand how pollution levels change as we go about our daily lives.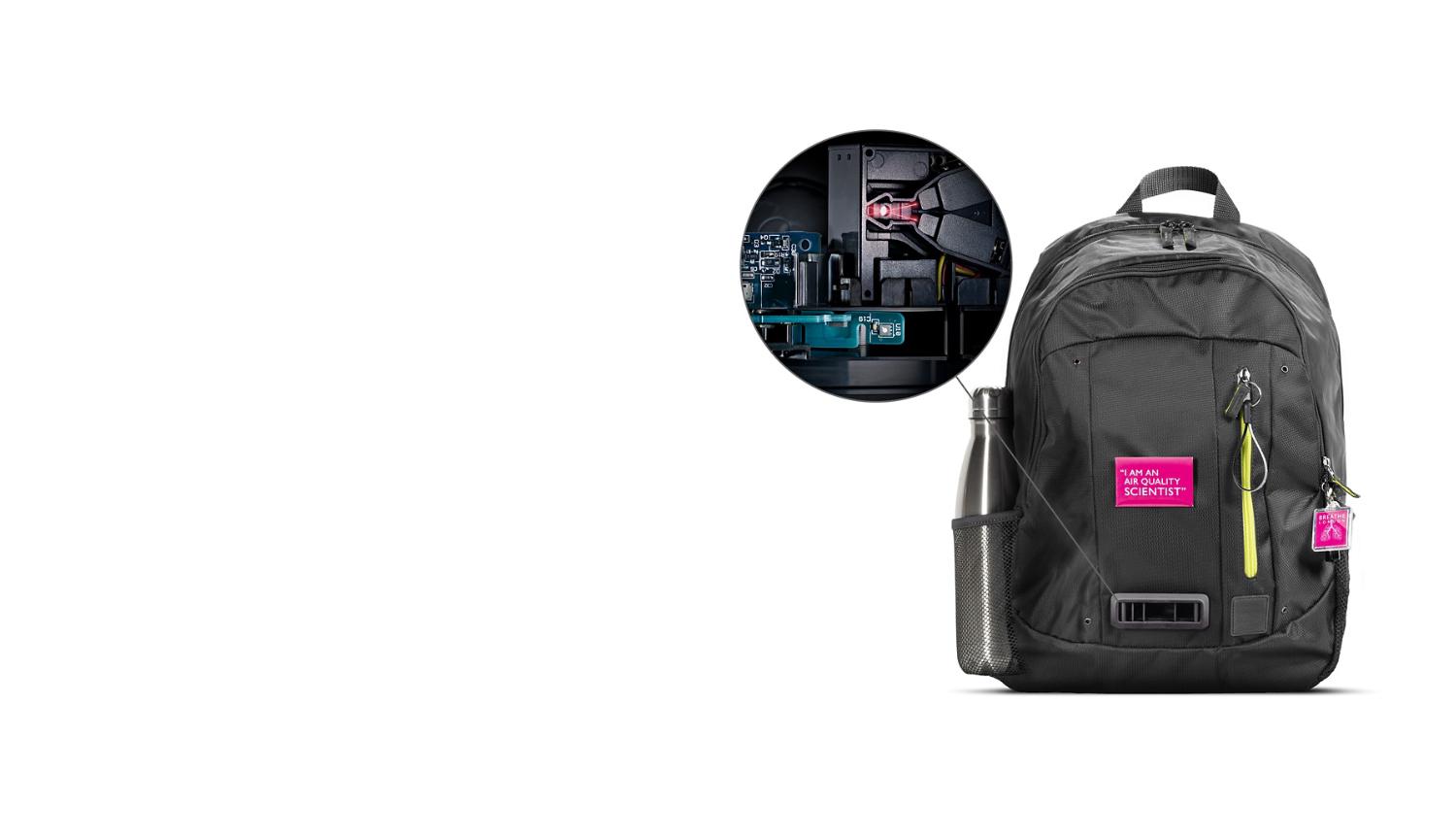 Dyson's prototype air quality backpack
Dyson engineers have been researching clean air technologies for over two decades. Using their advanced knowledge, they reworked the sensing technology in our purifiers – making it smaller, lighter and more portable.
Three sensors use unique algorithms to process data. The first measures temperature and humidity. The second detects gases such as Nitrogen Dioxide (NO₂). And the third uses lasers to detect PM2.5 and PM10. This data is combined with information gathered from the on-board GPS to create reports on air quality.
Common pollutants found in cities
PM2.5

Microscopic particles from industrial emissions and burning wood.

PM10

Potentially harmful pollen and allergens.

Nitrogen Dioxide (NO₂)

Found in high concentrations near roadways.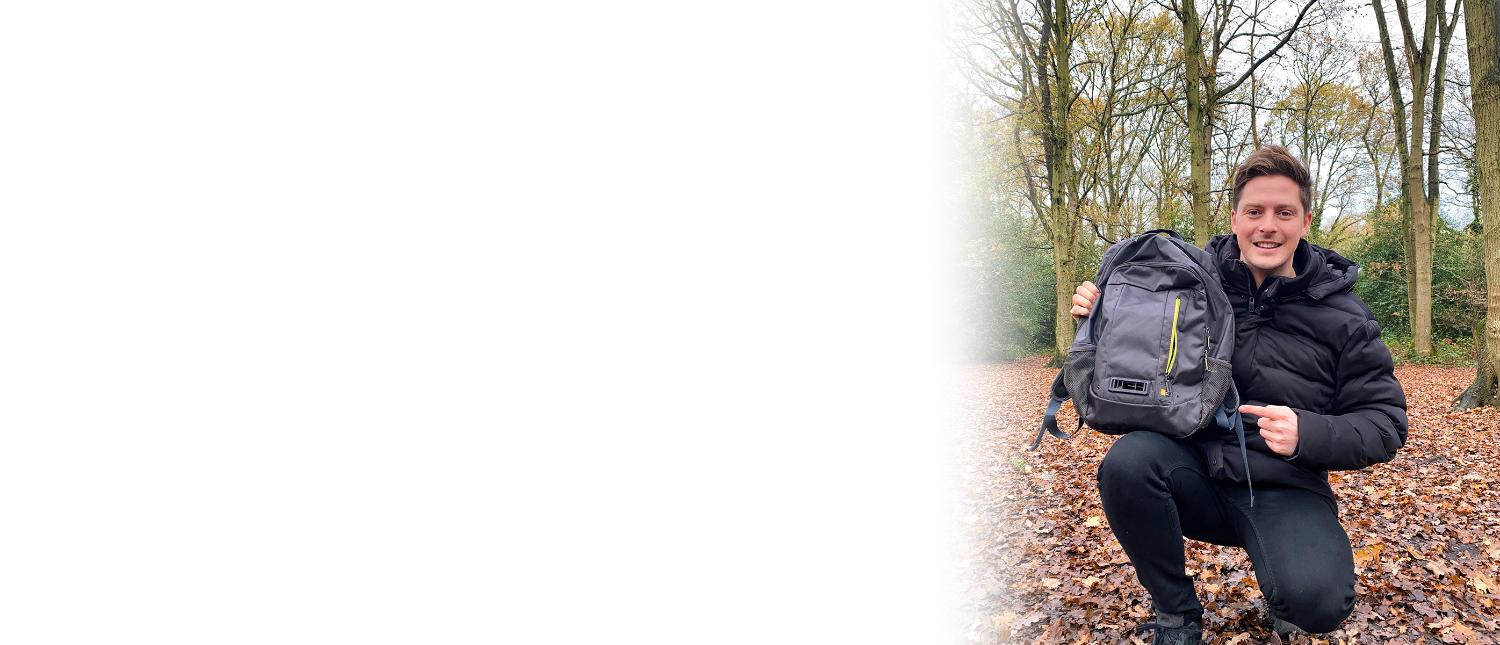 Lockdown Study
During the first COVID-19 lockdown in April 2020, Dyson equipped individuals around the world with Dyson's air quality backpack. Individuals collected air pollution data during their essential commute, both during and after the COVID-19 lockdown.
The results were then analysed by Dyson engineers alongside Dyson indoor purifier data, to understand the impact of lockdown on personal exposure to air pollution.
Dyson worked with Dr Alex George and fitness influencer Ryan Libbey for the data collection in London.