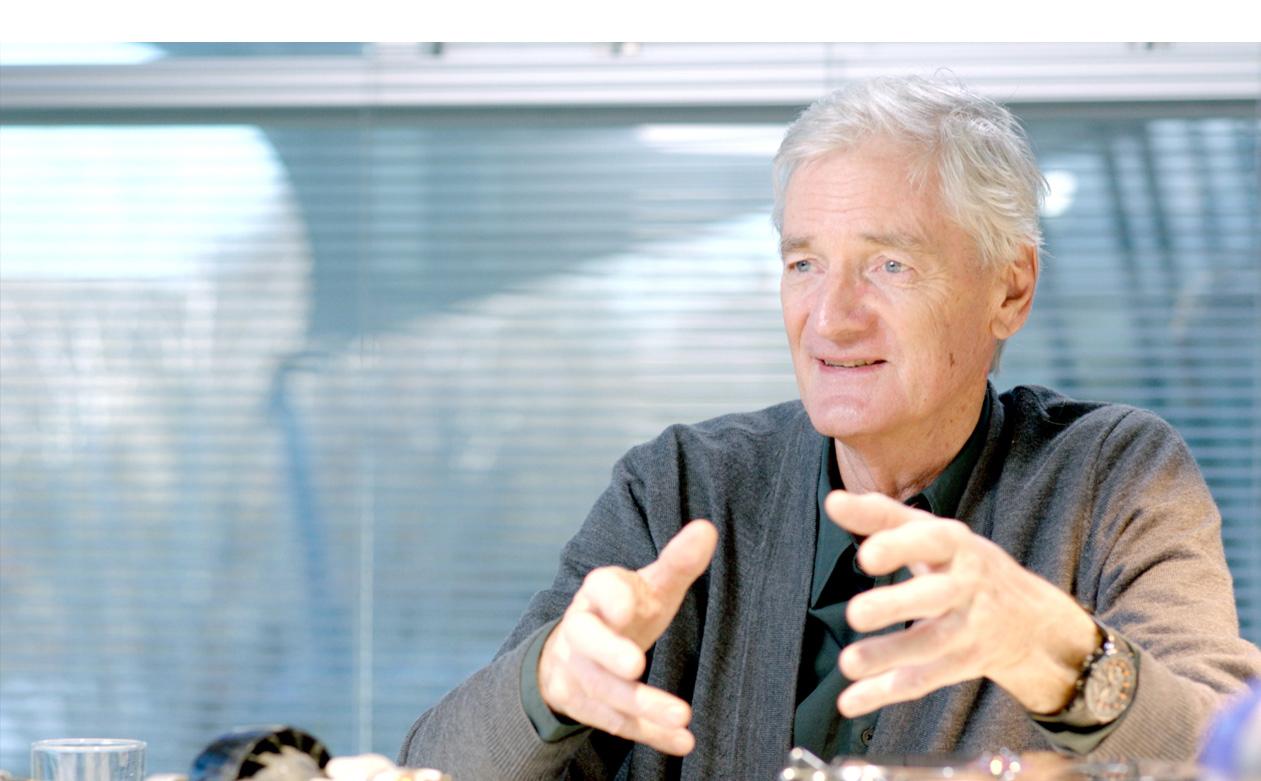 Our journey towards sustainability
We're always looking at how we do more with less, in the right way. Making things work better. Whether in engineering, education, farming or good works.

Re

think
Products and technology
Cyclones, not wasteful bags. High-speed air to dry hands instead of energy-hungry heaters. Invention requires leaps of faith and the desire to try new approaches. By continuously improving every aspect of our technologies, using resources more effectively, we're making increasingly efficient machines.

Reinvented motors
Standard brushed motors are heavy and clunky, consuming more electrical energy. So Dyson set out to engineer one that worked better. The result was the Dyson digital motor, which has allowed us to pioneer new technologies in multiple categories.
Cyclone separation

James Dyson first developed cyclone technology for the DC01 vacuum cleaner, reducing the need for wasteful bags. By separating dust from air using centrifugal forces, it didn't need the traditional bag that gets clogged with dust. 

Software

Dyson's software engineers improve the efficiency, intelligence and onboard performance of Dyson technology for a long-term approach. By looking forwards, Dyson software can help answer the problems others may ignore – pioneering efficient change.
Vacuum cleaners

Our latest software allows our vacuums to automatically adapt suction on different floor types, increasing power only when needed and reducing it when not.¹ This optimises the efficiency of our machines.

Hand dryers

Single-use paper towels are wasteful. The Dyson Airblade 9kJ hand dryer produces up to 88% less CO₂ emissions than paper towels. And with 388mph sheets of air to dry rather than energy-hungry heating, it's low energy – using just 9.1 kilojoules of energy per dry.
Download our products and technology sustainability magazine to learn more.

Re

new
Buildings and manufacturing
We restore and improve historic buildings, while finding clever ways to generate our own energy to power them. Continuing to do more, with less.
Our sites use renewable energy
Ground source heat pumps that keep our IT server centre cool. Solar panels that can power our research and development building. Anaerobic digesters to power Dyson farms. By the end of 2022, 100% of Dyson-owned manufacturing, and 65% of the electricity consumed by Dyson spaces globally, was renewable or covered by renewable energy guarantee of origin certificates.

Re

shape
Education and medical
We empower the next generation of engineers to solve the problems of our age with education programmes and awards that encourage, recognise and reward.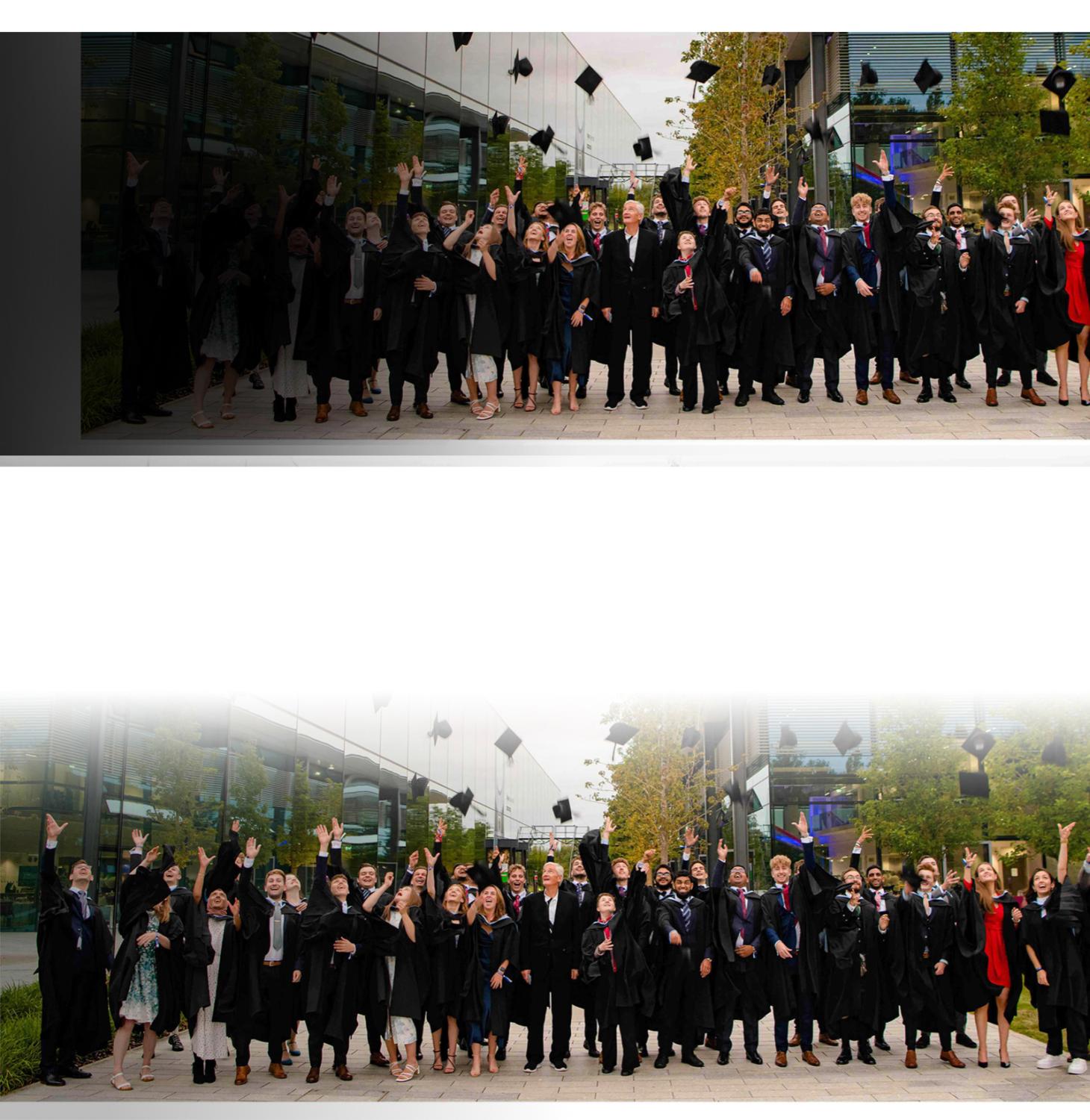 The Dyson Institute of Engineering and Technology
The Dyson Institute of Engineering and Technology educates through engineering, with undergraduates working on everything from pollution-sensing backpacks to helping develop sustainable technologies.
The James Dyson Award

Challenging young engineers and scientists to solve some of the biggest problems facing the world today. From technology that improves accessibility, to technology that tackles environmental challenges. With an increasing amount of environmentally-focused projects submitted each year around the world, the competition now has a dedicated Sustainability Award.

The James Dyson Foundation

The James Dyson Foundation is Dyson's engineering education charity that helps promote change to young inventors, by introducing them to the exciting world of problem solving.

Re-defining air sensing technology
Dyson engineers created portable air monitoring technology to study air pollution around the world. From school children in London and Africa to athletes in Adelaide and Tokyo, the backpacks monitored exposure to pollen, dust, VOCs, nitrogen dioxide and other gases – along with the potential impact on wellbeing.

A new perspective to Alzheimer's research
The James Dyson Foundation funds a £1.5m dementia research Fellowship, in partnership with Race Against Dementia. Dr Claire Durrant is supported by Dyson engineers, who help analyse brain samples on a microscopic level. Using in-house equipment and expertise at Dyson's labs in Malmesbury.

Re

imagine
Dyson Farming
Our engineers work closely with Dyson Farming. Using new technologies and ingenuity to grow produce responsibly and at scale, while also nurturing the natural environment and biodiversity.
Download our Dyson Farming magazine to learn more.
¹Best accuracy achieved in Auto mode. Auto ramp feature in Auto mode only. Testing based on average in home usage according to Dyson internal test data. Microscopic dust is defined as particles less than 100 microns.
²Filter efficiency tested at 0.1 microns (EN1822)
³Based from our Research and Development Campus in Wiltshire