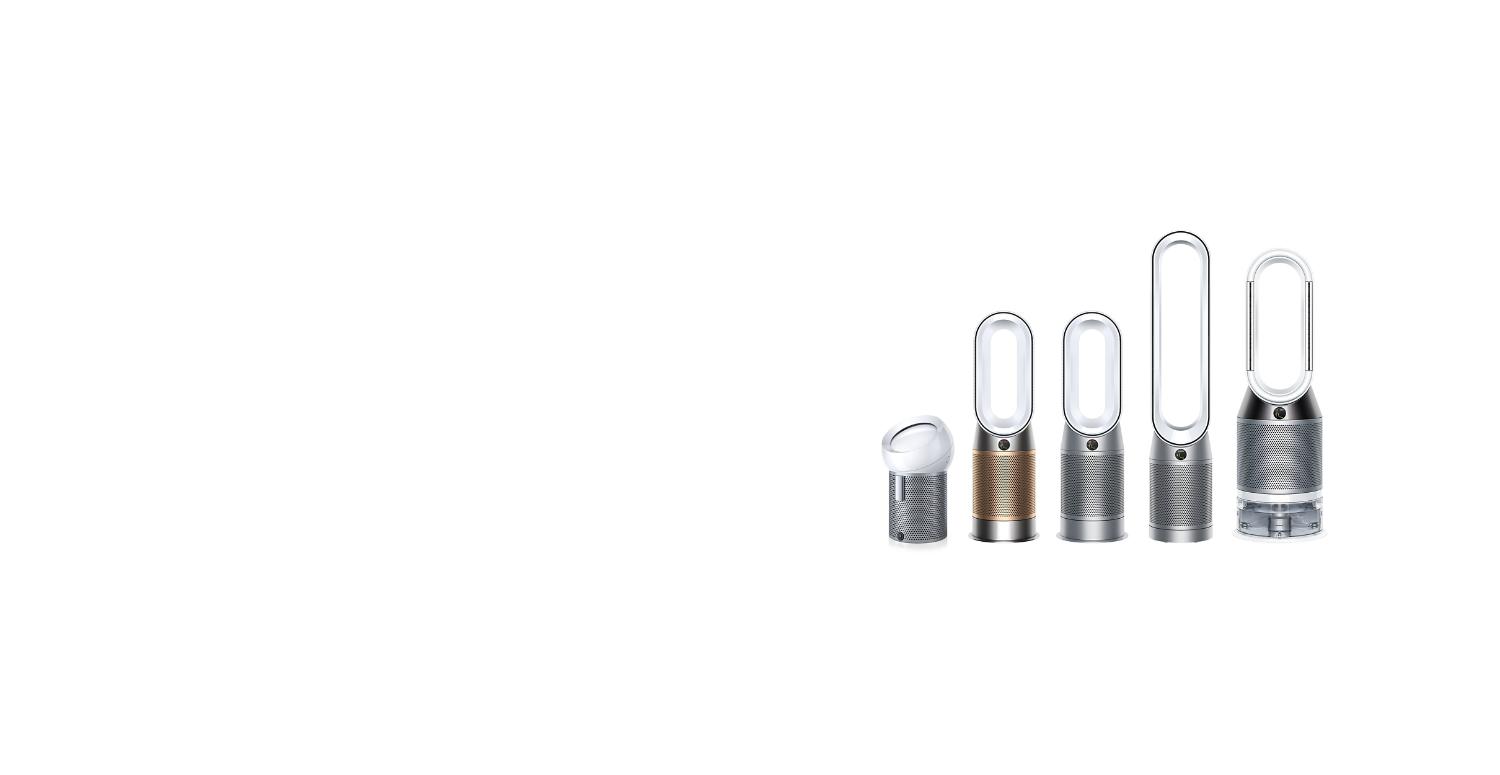 Air purifier
Take control of your environment with Dyson purifiers, humidifiers, fans and heaters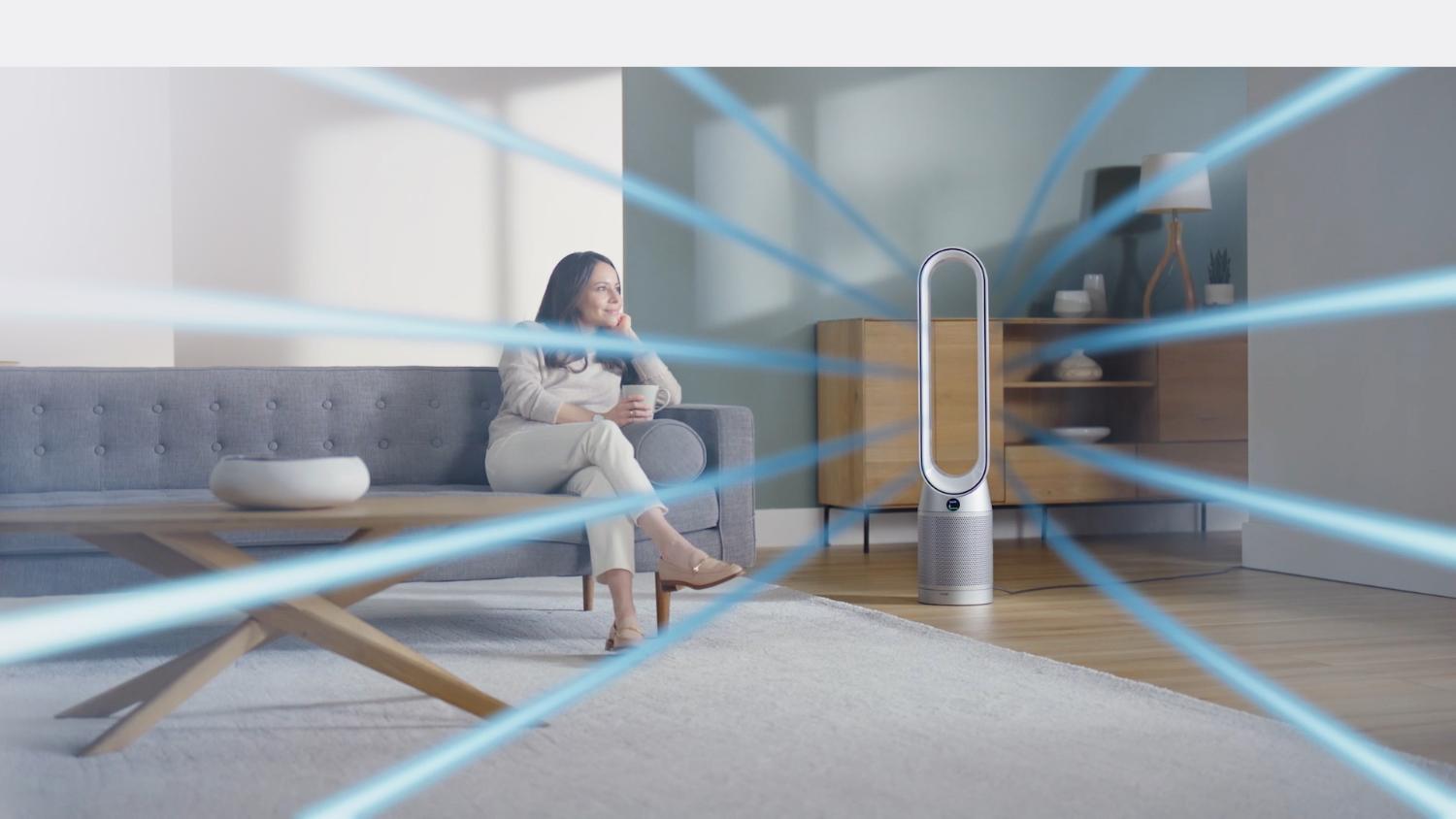 This allergy season, circulate purified air throughout the whole room³ with advanced Dyson air treatment technology


Captures dust, allergens and H1N1 virus⁴
Removes airborne particles such as pollen
Purifies the whole room⁵
Purifiers that humidify and cool you
Engineered to purify, humidify and cool you, the Dyson Purifier Humidify+Cool Autoreact purifier humidifier has an integrated sensor system that detects pollutants across a whole room, cross-checking data every second to analyse air at a molecular level. Real-time reports display live air quality on the LCD screen, allowing you to have total control of your indoor environment. 
Multiple modes allow you to achieve your desired humidity. Auto mode constantly monitors air quality, automatically adjusting to reach and maintain optimum humidity levels while purifying. Night mode purifies as you sleep, using the quietest setting and a dimmed display. An optional sleep timer allows you to turn your machine off in intervals between 15 minutes and nine hours. Diffused mode diverts airflow through the back of the machine. Breeze mode uses a unique algorithm to vary airflow and mimic a refreshing breeze. The Dyson Purifier Humidify+Cool Autoreact purifier humidifier is engineered with two oscillators that guide the airflow, projecting separately or in unison. When humidification isn't needed, the machine can work just as a purifying fan. 
An advanced HEPA filter captures dust and allergens, and an activated carbon layer removes gases.¹ And it's fully sealed to HEPA H13 standard² – so what goes inside, stays inside. Dyson Ultraviolet Cleanse technology exposes every drop of water to a powerful λ275nm UV light removes 99.9% of bacteria³, to hygienically humidify the air around you. 
An efficient water management system and one-gallon tank provides up to 36 hours⁴ of hygienic humidification, without the need for regular refilling. So, you can sit back, relax and enjoy a cleaner, more comfortable indoor environment. 
¹ Gas capture rates may vary.
² Particle challenge by DEHS oil specified in EN1822 within a chamber specified in ASTM F3150. Tested in Max Mode at IBR US, for whole machine efficiency above 99.95%.
³ Based on Dyson's internal standards, tested by the China Household Electric Appliance Research Institute (CHEARI), testing the ability to kill bacteria (E. coli) in the water injection chamber yielded 99.9% of the test results. All of the above experiments were carried out under the conditions specified in the experiment, and there may be differences from the actual use.
 ⁴ Based on fan speed 1

Dyson investigates air quality
Using Dyson's air quality backpack, we're investigating the air we breathe.
Buy direct from the people who made it
1

Tested to DTM – 004533.

2

Gas capture rates vary

3

Filter efficiency tested at 0.1 microns (EN1822)

4

Fan; not air conditioning unit

5

We challenged our purifier with airborne influenza A (H1N1 virus) at an independent lab. After 60 minutes at maximum fan speed, the airborne concentration in the chamber was reduced by 99%. Real-life efficacy may vary.

6

In maximum setting. Tested for air projection, purification coverage in a 81m3 room.