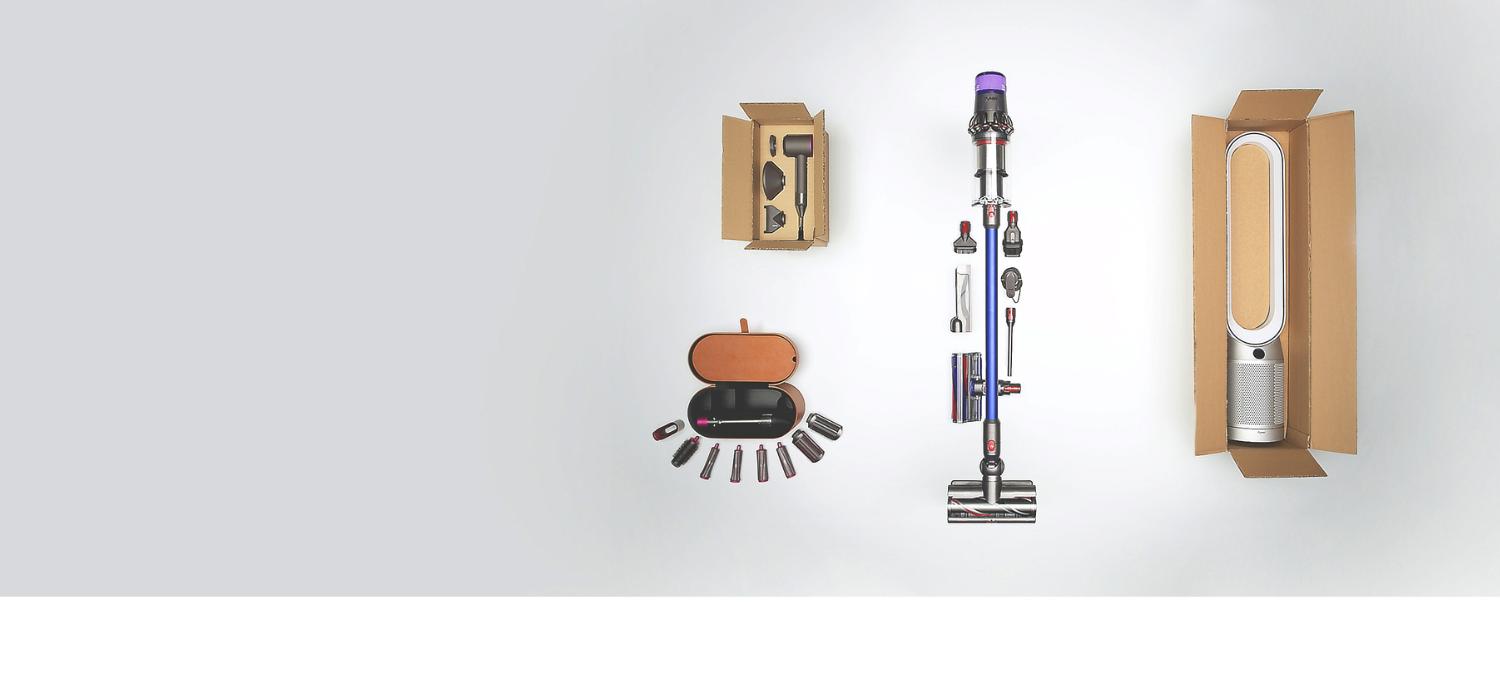 Dyson
Re

newed

Recycled. Refurbished. Renewed.

Engineered to solve real problems. Built to last in real homes. And now expertly renewed to continue performing in your home (along with a few bumps and grazes).
Direct from Dyson Renewed

High performance with a lower impact
Our machines are built to last, which minimises the need for them to be replaced or recycled. Refurbishing a machine increases its lifetime, reducing the need for new parts and raw materials.
What goes into a Dyson Renewed machine
Tested certified

All Dyson Renewed machines are meticulously inspected, fully serviced and tested to ensure they meet our quality standard.                                                                                 

Cleaned and sanitised

All surfaces and machine attachments are thoroughly cleaned and sanitised, and fitted with genuine replacement parts where needed.                                                                                                     

Guarantee and Expert support

Our 35-day money-back returns policy and a one-year Dyson guarantee applies to each refurbished machine. For any questions, a Dyson Expert can offer immediate online support.

Brand-new recyclable packaging

All Dyson Renewed machines are packaged in a brand-new recyclable box. Secured for damage-free transit, and efficient for minimal waste.                                       

How Dyson Renewed works
Pioneering Dyson technology, refurbished by our dedicated team of experts. Inspected, hygienically cleaned, tested, and renewed. Guaranteed to our uncompromising standards.
Machine condition explained
Dyson Renewed machines have been expertly serviced and hygienically cleaned. We test every machine to ensure it performs to our uncompromising standards. Any imperfections are purely cosmetic and can range from micro scratches and light scuffs to more visible marks, or discolouration to paint finishes and surfaces.
How the Dyson Renewed process works
2. Expertly cleaned and tested

3. Renewed with genuine parts

4. Quality checked and certified
Savings on Dyson technology
Discover the latest deals on Dyson technology. Save on select vacuum cleaners, hair dryers, and air purifiers.                                 
Our journey towards sustainability
Our engineers instinctively look to improve efficiency and make things work better. We always try to do more with less, in the right way.
Direct from Dyson Renewed