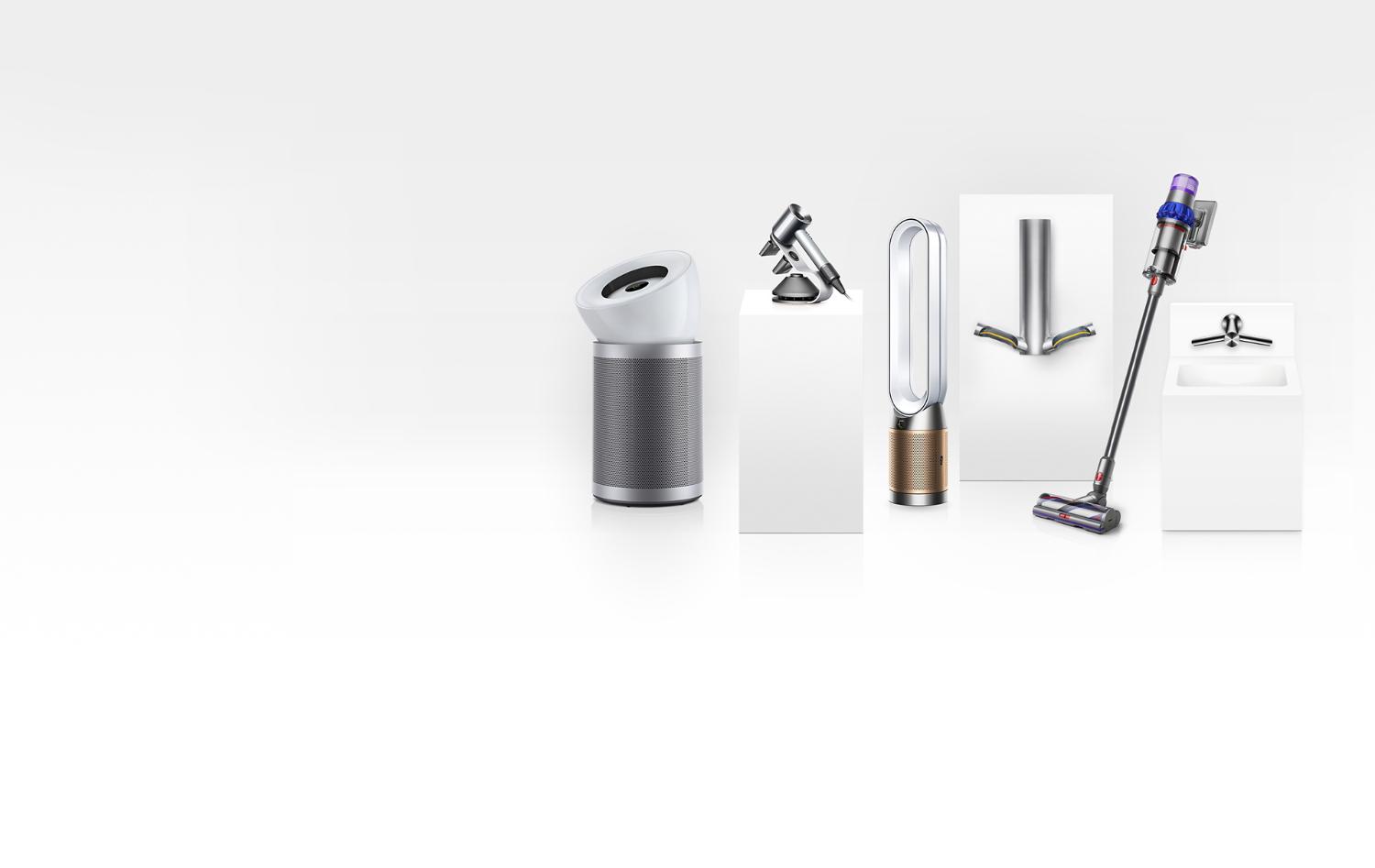 Dyson technology for your business
From hand dryers and hair dryers, to vacuums, purifying fans and lighting, Dyson technology is engineered with your employees and guests in mind.
Technology for your business
Hand dryers

Dyson Airblade™ energy-efficient HEPA-filtered hand dryers. Engineered to help achieve your business' sustainability goals. Certified by the Carbon Trust.

Air treatment

Engineered with performance and wellbeing in mind, Dyson purifying fans help create a cleaner, comfortable environment. 

Hair care

Intelligent heat control, a balanced design, acoustic motor tuning and Air Multiplier™ technology combine for a guest experience like no other.
Vacuum cleaners

From small businesses to large organisations, Dyson's powerful vacuums can help you clean more efficiently.

Lighting

Powerful, precise lighting solutions for your business. Low maintenance. Highly efficient. Do more with less.
Industries
Dyson for offices

Dyson Airblade™ hand dryers, air purification and floorcare technology reassure staff that work is a clean and comfortable place. All with energy saving and sustainability at their heart.

Dyson for education

Keeping learning environments clean, hygienic and sustainable has never been more important. Dyson's air purification, vacuum cleaners, lighting and hand dryers go the extra mile to make students and staff more comfortable.

Dyson for hotels

Create a five star guest experience with Dyson technology. From light levels, to air treatment, to personal care and washroom hygiene, every detail can affect your guests' comfort and wellbeing.
Dyson for high footfall

High standards of cleanliness are vital when thousands pass through your doors every day. Dyson technology offer a hygienic, convenient and sustainable solution - with an added level of confidence.

Dyson for architects and designers

Whether it's offices, schools, airports or hospitality settings, our mission is clear: solve problems with new thinking and design products that simply work better. Explore the engineering that informs the design.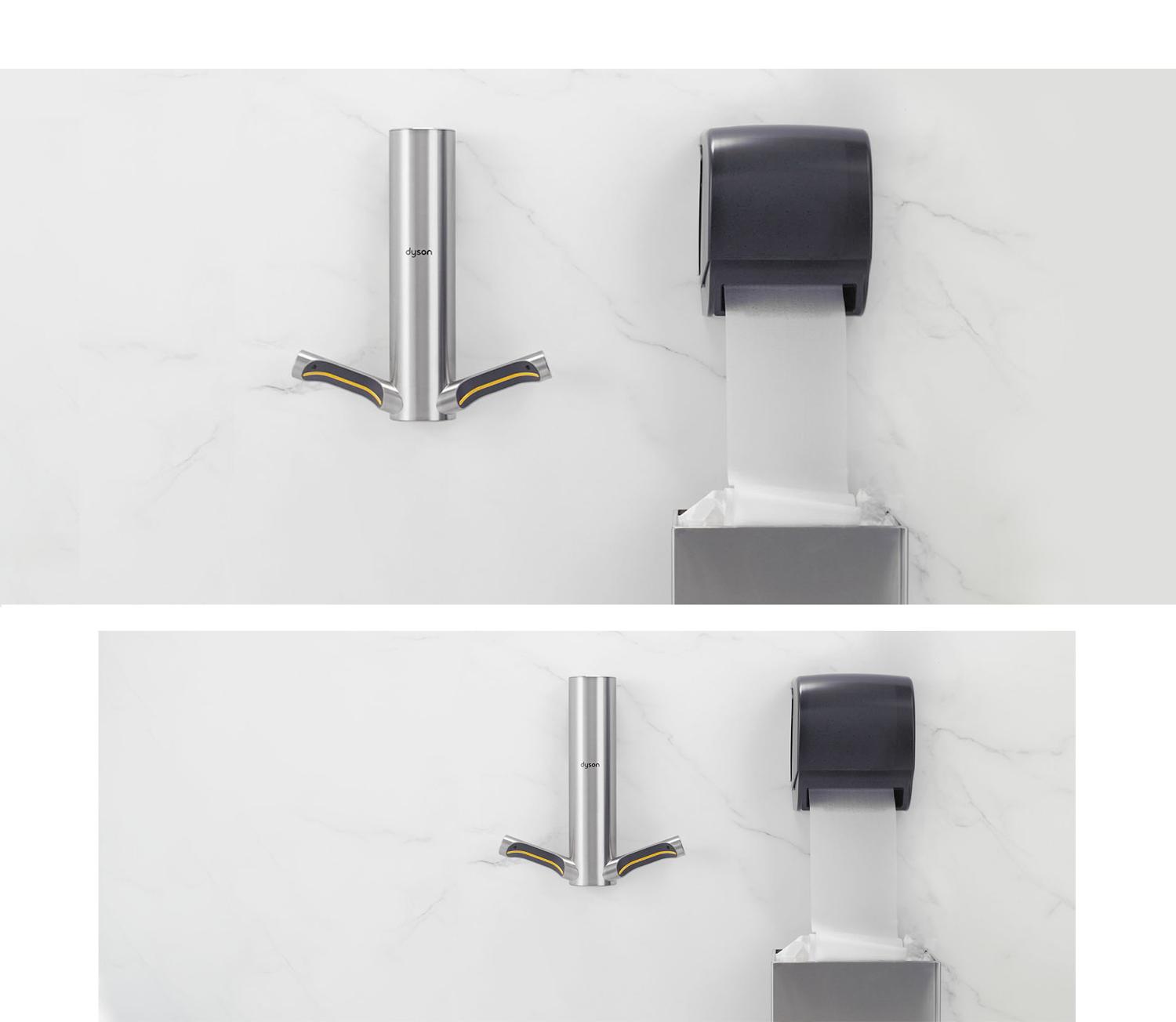 Save when you switch to Dyson hand dryers
Reduce carbon emissions and running costs, with up to 88% less CO₂. Costs up to 99% less to run than paper towels.¹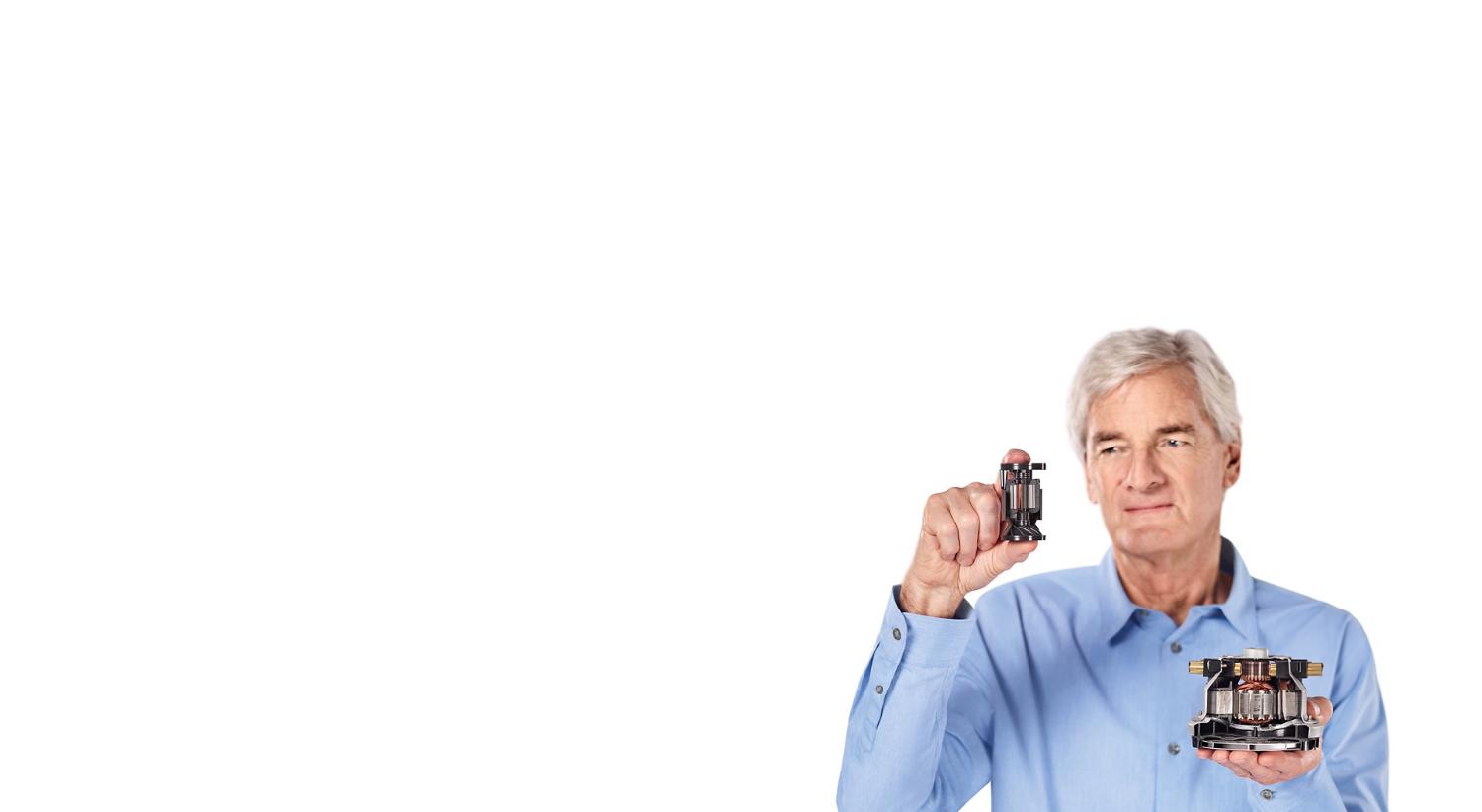 "What we're interested in is whether our kind of technology can make a big difference and whether it can really do the job much better than the existing products."
Sir James Dyson
Engineer and founder
Why choose Dyson for business
¹ Vs paper towel industry average. Environmental impact of hand dryers and paper towels measured by the Carbon Trust. Calculations produced using Footprint Expert Pro, based on product use over 5 years and weighted averages of individual countries of use. Dry times for Dyson product evaluated in Eco mode using DTM 769.