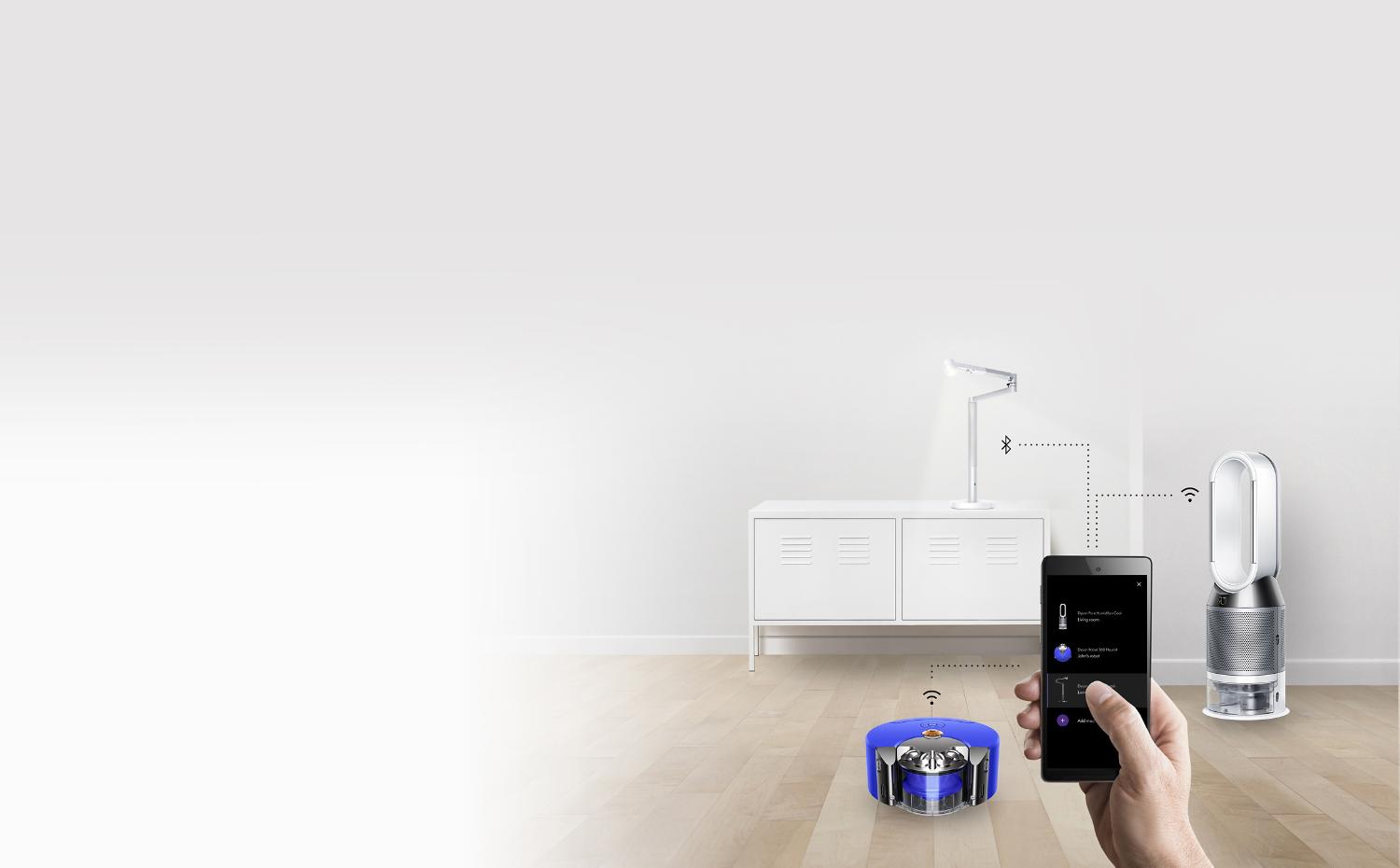 Dyson technology for the smart home
Advanced purifiers, robot vacuums with powerful suction, and intelligent lighting.
Access performance data, set schedules and more with the MyDyson™ app.¹
Control with your voice, using Amazon Alexa, Google Assistant or Siri.²
Get more from your machines with the MyDyson™ app¹

When you download the MyDyson™ app, you can control and monitor any Dyson smart machine using your phone.¹ Automatic updates keep your software up to date. And secure cloud-based data storage ensures your personal information is kept safe.
Alexa, Google Assistant and Siri compatible²
Instant access to everything you need
Set schedules. View performance data. Receive maintenance alerts. Access real-time troubleshooting. All at the touch of a button, with the MyDyson™ app.¹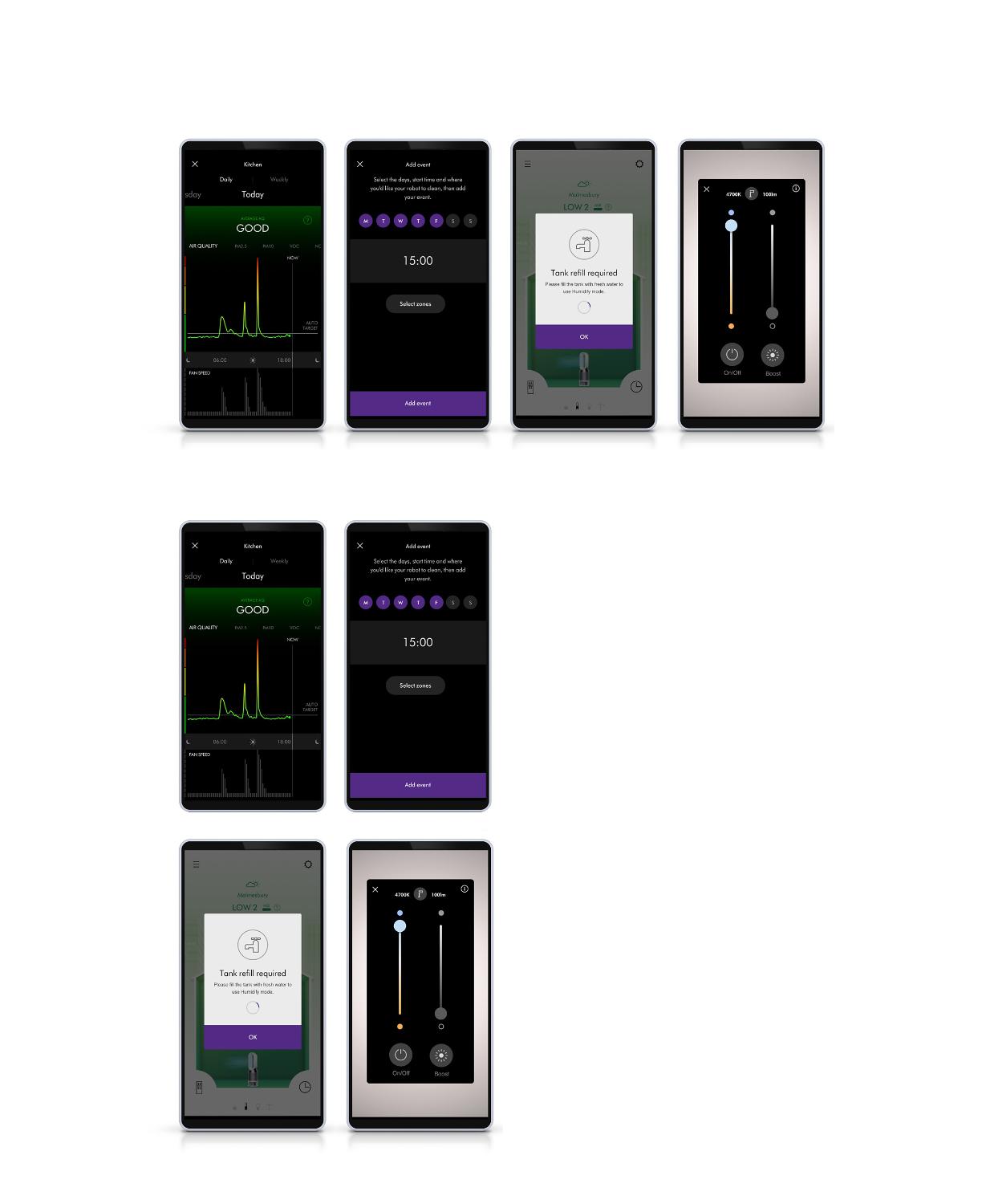 Engineered for your smart home set-up
You can use Alexa to control your robot vacuum, purifier or purifier humidifier with your voice.² You can add your purifier or purifier humidifier to an Alexa smart home group, for when you want to control everything in one room. And set a routine that automates how your machine works with other devices in your home.
Dyson skill rated 4 out of 5 (average as of July 2020)
When you have the Dyson skill, you could try saying:
"Alexa, turn on my Dyson machine"
"Alexa, enable Auto mode"
"Alexa, turn on Quiet mode"

Putting your privacy first
We're committed to ensuring that your personal information is kept safe and secure, and never misused. That's why all personal and machine data is sent securely to the Dyson Link Cloud
Explore Dyson smart technology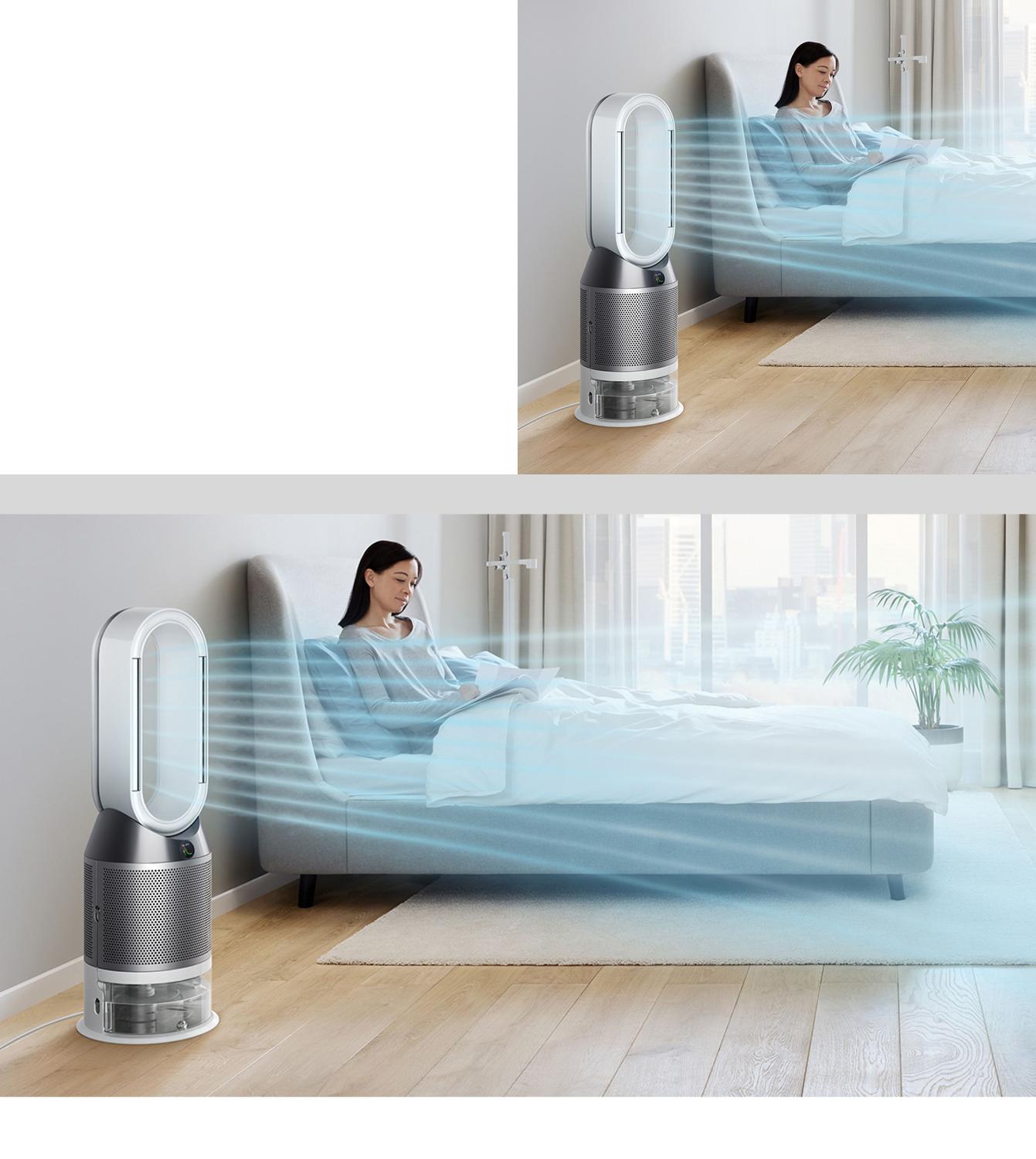 Smart purifiers and humidifiers to help you control your indoor environment
Dyson purifiers and purifier humidifiers capture gases,³ allergens and 99.95% of pollutants from the air.⁴
View real-time reports on indoor and outdoor air quality.
Schedule times for your machine to turn on.
Receive updates on your remaining filter life.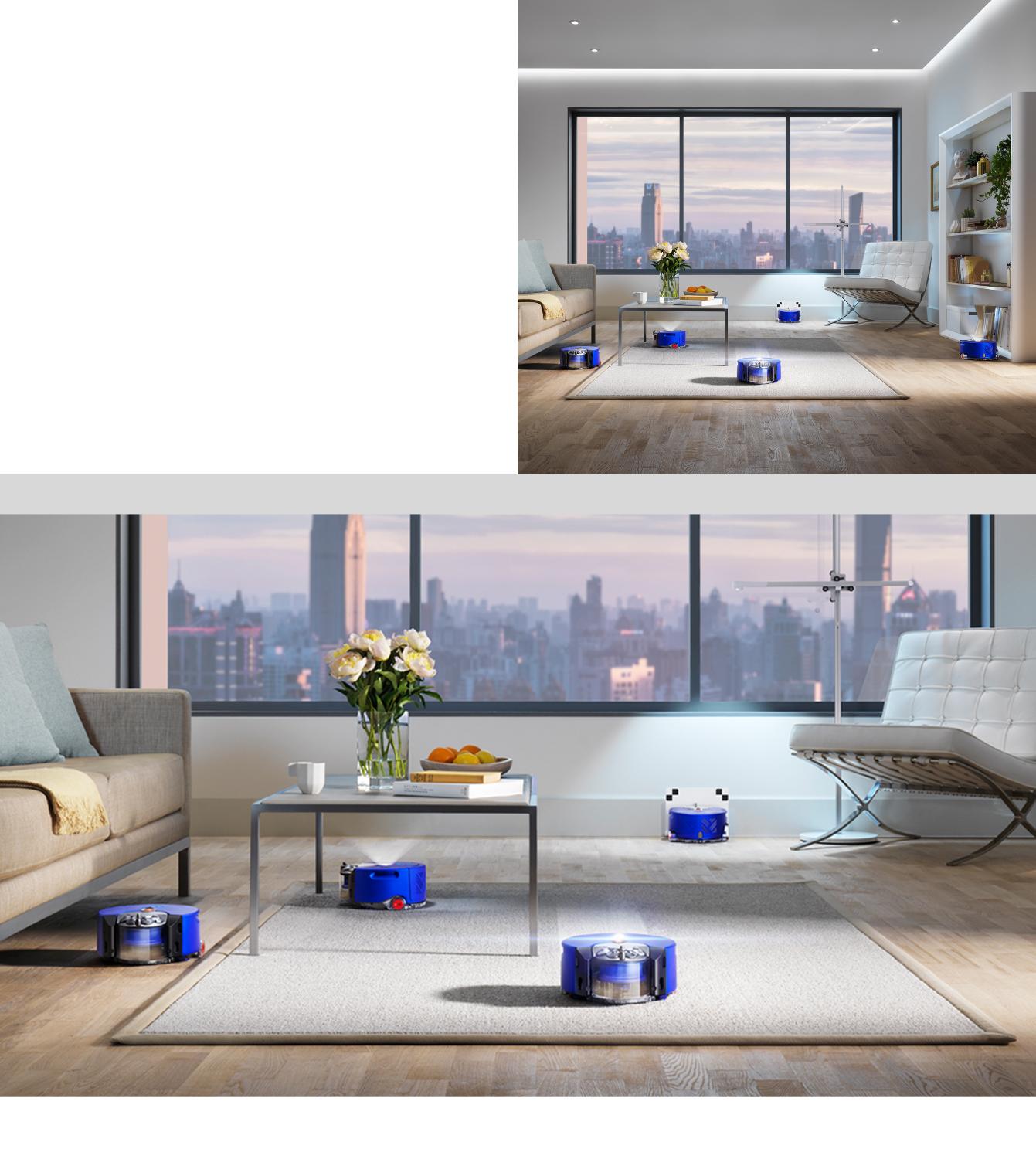 Robot vacuums that clean your home, whether you're there or not
Powerful Dyson suction. Learns and adapts to your home.
Create zones in your home and control how each is cleaned.
Customise your clean and create 'no brush bar' areas to avoid tangles.
Schedule cleans so they fit around you.
Lights that intelligently adjust to your life
Powerful and precise lighting with daylight tracking and light quality that lasts 60 years.⁵
Set your light to imitate presence when you're away.
Assign custom light settings.
Let your light assist your wake-up routine.
"So much information packed into this app and it works so well. It's easy to use and beautifully designed."
---
Mlts Pro
App Store review
Only when you buy Dyson smart technology
¹Requires device to run app, 2.4GHz or 5GHz Wi-Fi connection or mobile data, and Bluetooth® 4.0 support. For app compatibility, please search for 'MyDyson' on the iOS App Store or the Google Play Store. Standard data and messaging rates may apply. App features may vary depending on machine type. Lighting connects to the MyDyson™ app using Bluetooth® rather than Wi-Fi, so to control the machine with a device it must be in range.
²Requires a compatible voice service. Voice control excludes lighting. Siri shortcuts not compatible with Dyson robot vacuums.
⁴Filter efficiency tested at 0.1 microns (EN1822).
⁵LED-life calculation is based on L70 measurement according to IEC 62717, with an estimation of 8 hours' usage per day. Real-life results may vary.
Amazon, Echo, Alexa, and all related logos are trademarks of Amazon.com, Inc. or its affiliates.
Siri is a trademark of Apple Inc.