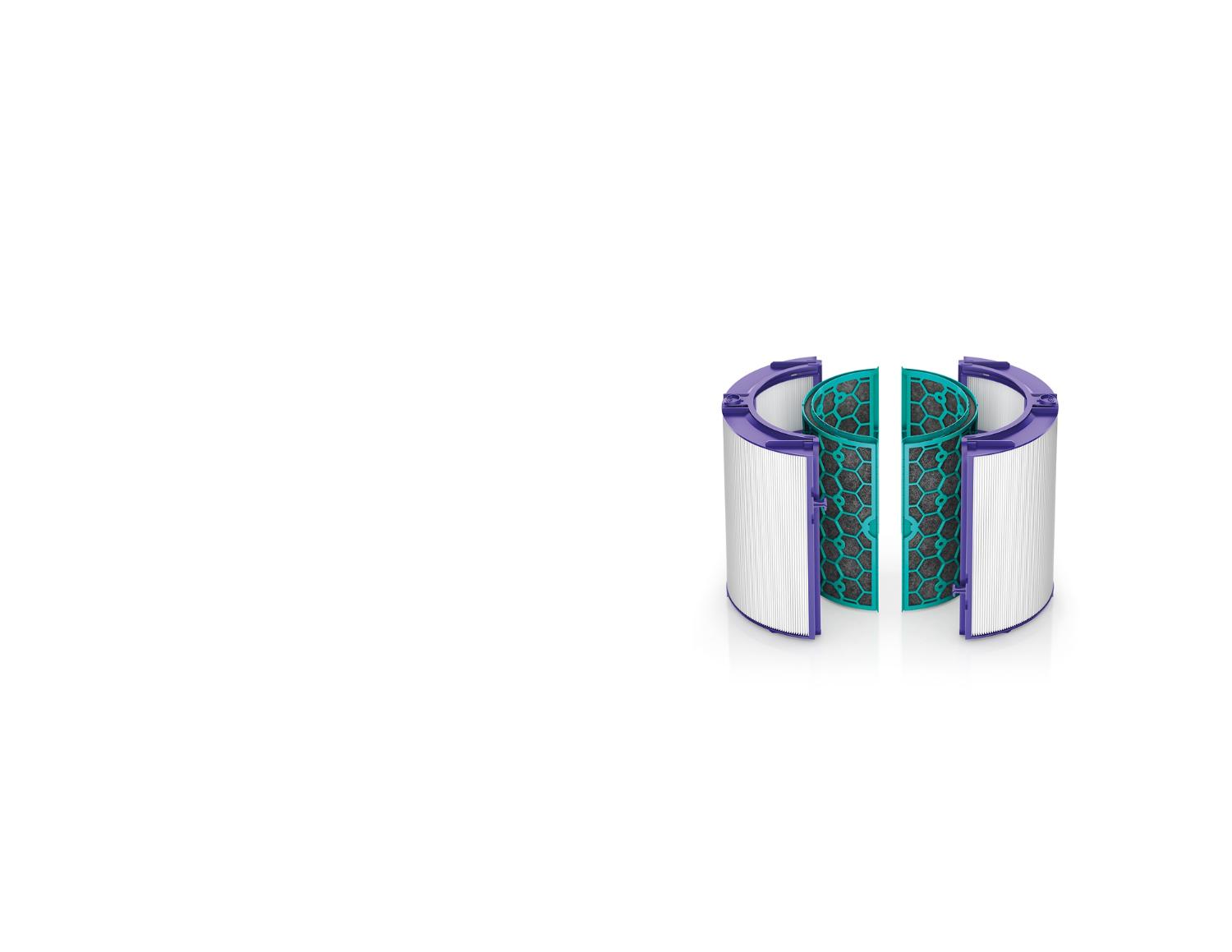 Glass HEPA and inner carbon filter
To replace your Glass HEPA and activated carbon filters.
Compatible with Dyson Pure Hot+Cool™ HP04 purifying heater + fan, Dyson Pure Cool™ TP04 purifying tower fan and Dyson Pure Cool™ DP04 purifying desk fan.
Unfortunately, this product is currently unavailable.
We recommend replacing your filter every 12 months. That's because over time, filters can get clogged with pollutants, and even let unpleasant odours back into the room.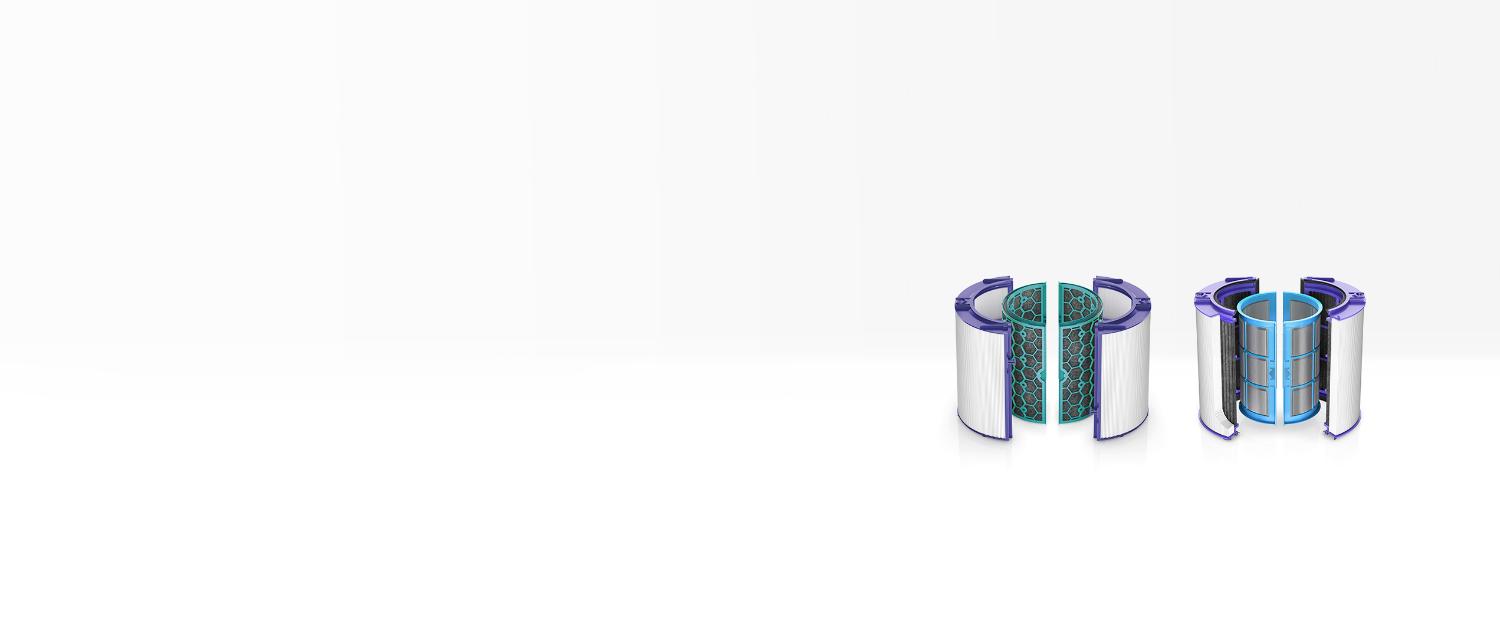 Replacement filters, engineered for your machine
Dyson filtration systems have been developed by the same engineers who make Dyson machines. The sealed HEPA filter is made from borosilicate microfibers pleated hundreds of times, to capture 99.95% of ultrafine particles. While the activated carbon filter removes gases and odours.¹
How to replace the filter
To change your filter and reset the filter indicator, follow our helpful video below. Alternatively, follow the instructions in your machine's operation manual. Always unplug the machine before changing filters. 
Easy filter replacement
Simply click the old one off and a new one on. 


Activated carbon filter
Tris impregnated carbon granules capture gases such as formaldehyde, benzene and nitrogen dioxide.



Displays filter life
Shows the remaining life on both filters. So you know which one to replace, and when.


360˚ Glass HEPA filter
9 metres of borosilicate microfibers, pleated over 238 times, to capture 99.95% of harmful ultrafine particles. ¹

Not the filter you're looking for?