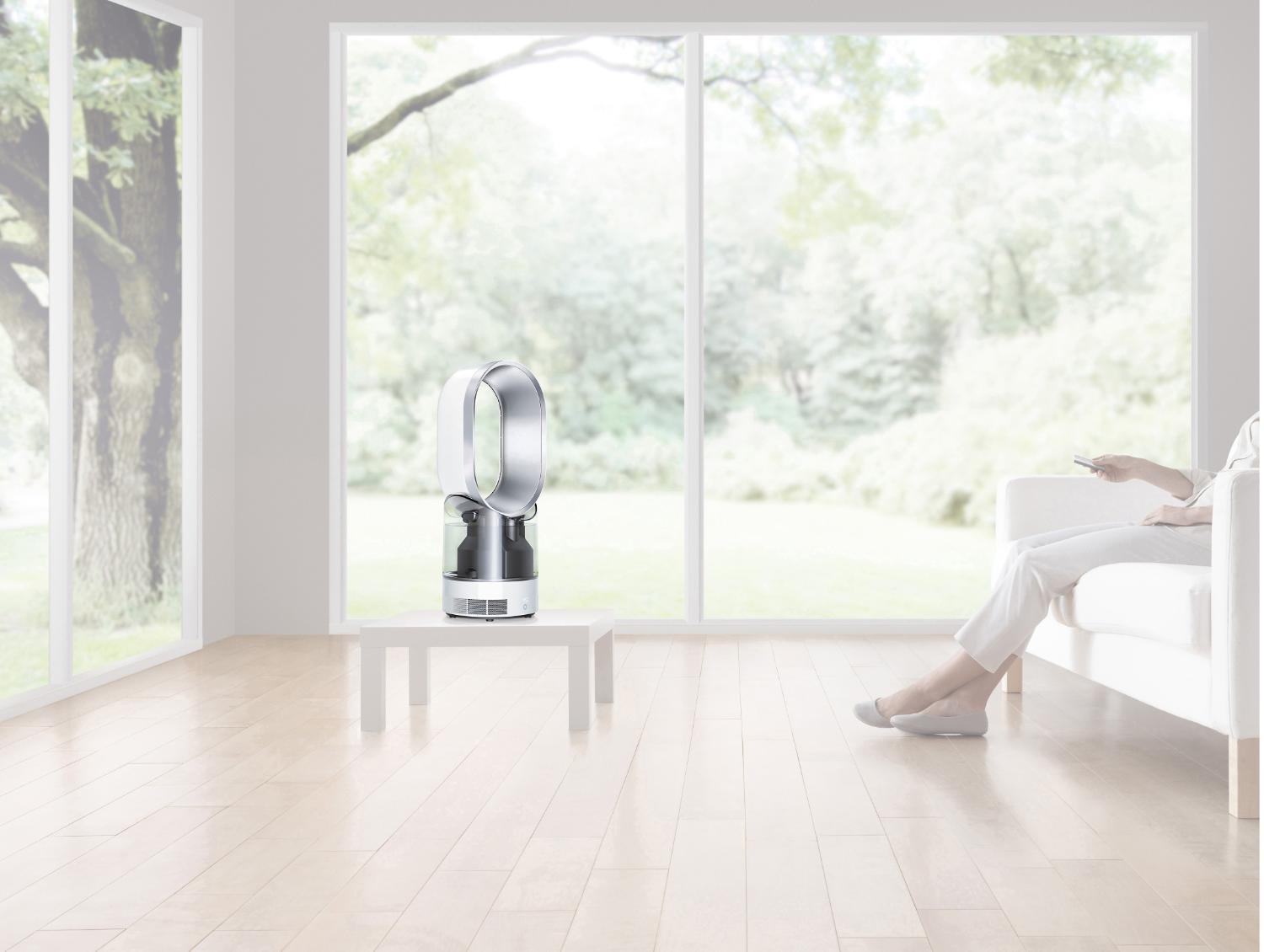 Features
Hygienic humidification
Using Ultraviolet Cleanse technology, it kills 99.9% of bacteria in the water tank. Discover Dyson air humidifiers.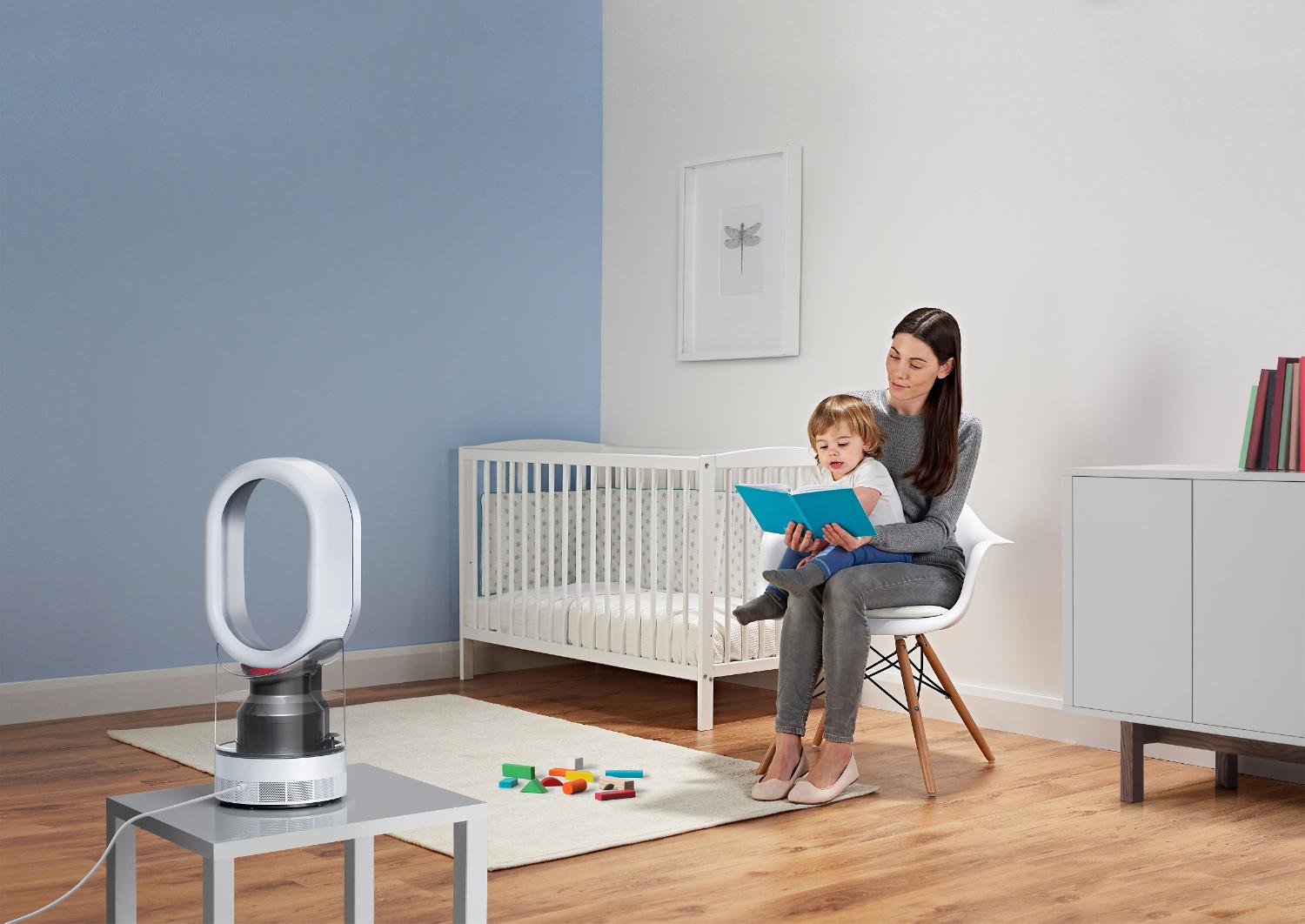 Even, whole-room humidification.
Some humidifiers have weak projection, so they can only hydrate small areas. But with patented Air Multiplier™ humidifier technology, the Dyson humidifier projects hydrated mist throughout the whole room.
Moisturise while you sleep.
With the Dyson humidifier, we've engineered a machine that hydrates air evenly, hygienically and quietly – all night long. Helping your skin to retain its natural moisture, while you sleep.
Awarded the Quiet Mark by the Noise Abatement Society.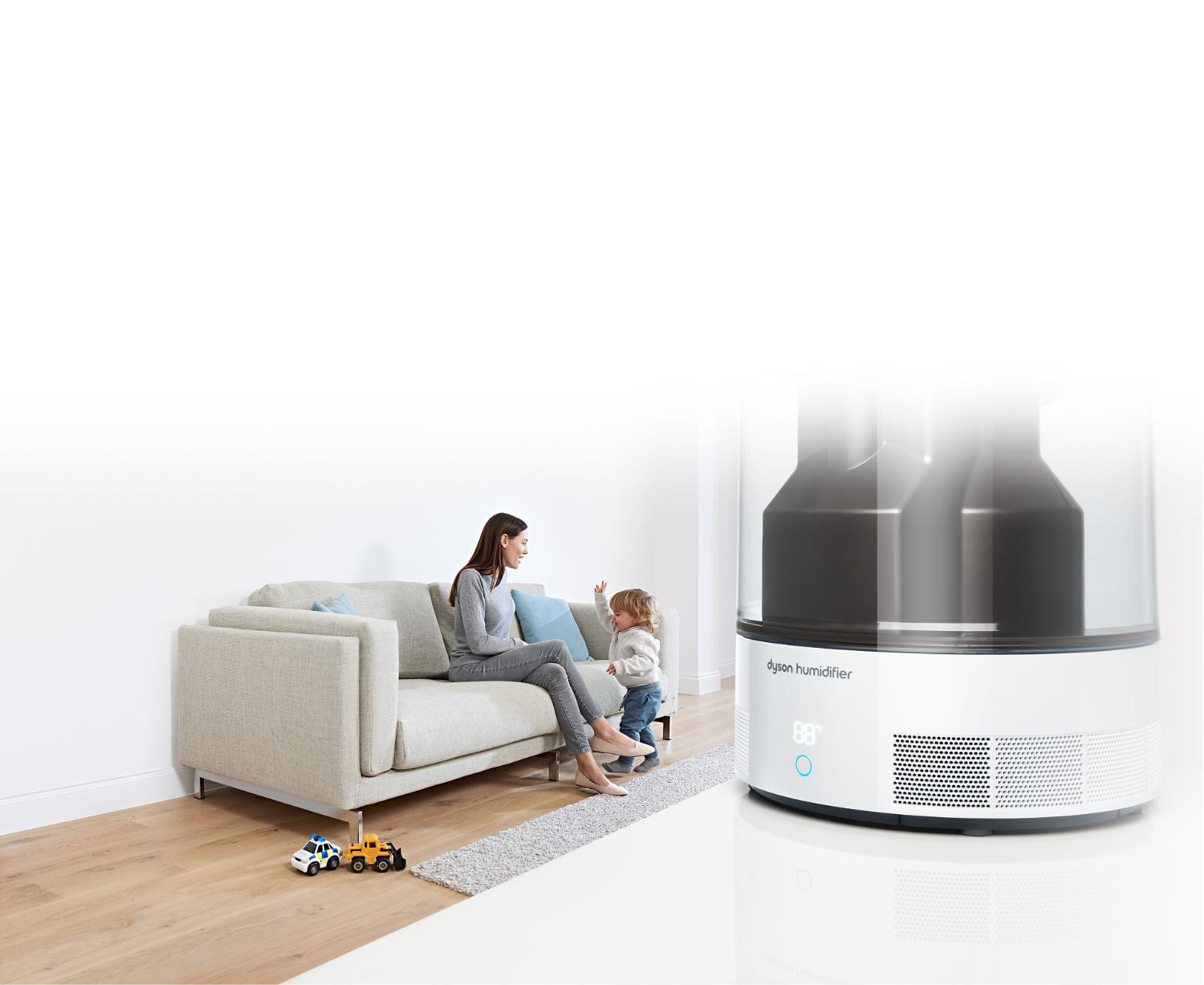 Automatically monitors, and humidifies.
With intelligent climate control, the Dyson humidifier precisely monitors temperature and humidity. And in auto mode, the level of humidity is adjusted automatically – to maintain a comfortable, hygienic environment, at the touch of a button.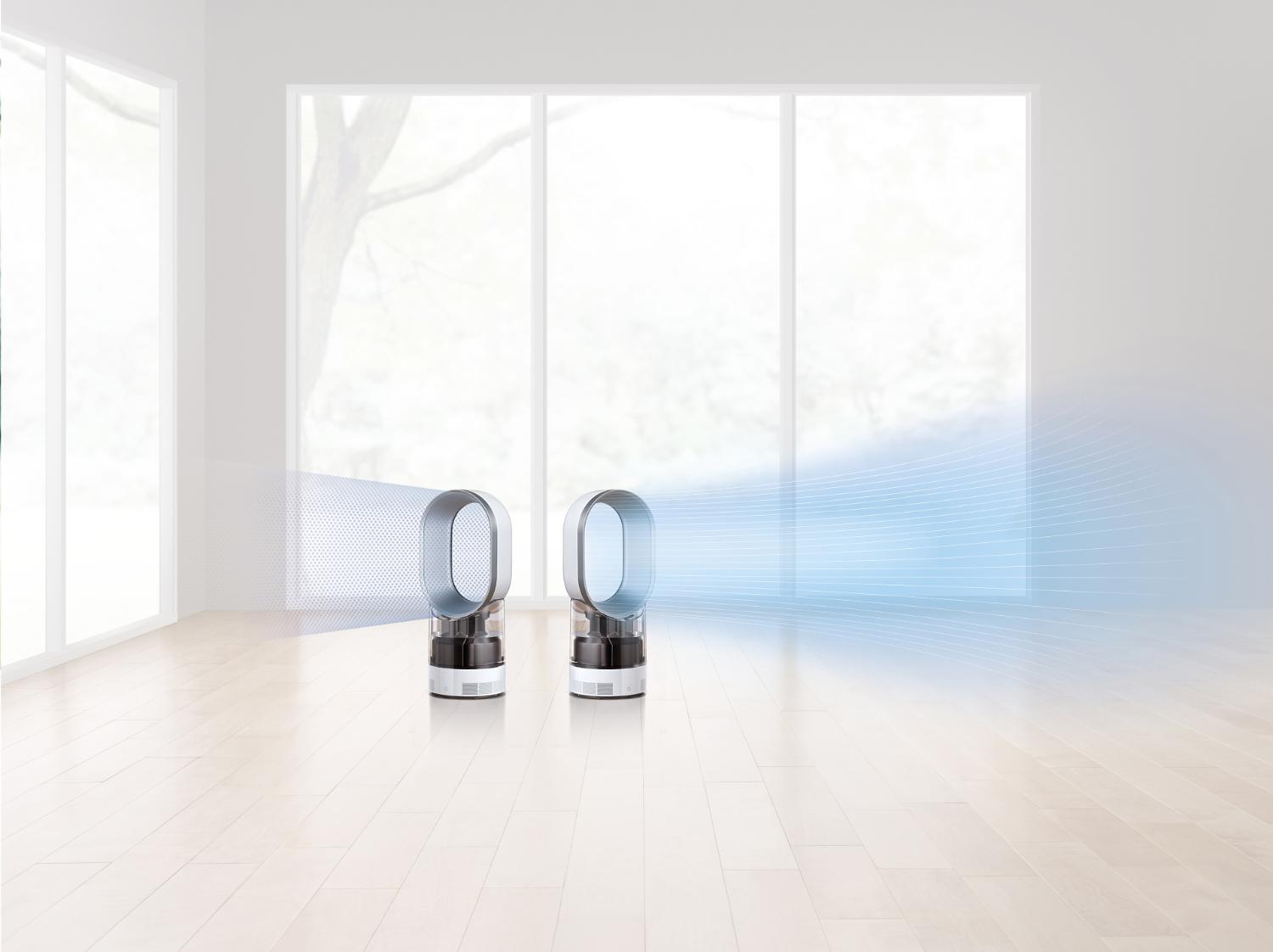 Dual function for year-round use.
The Dyson humidifier projects a cool mist, for hygienic, even air humidification all year round. With high-velocity air to cool you in summer.