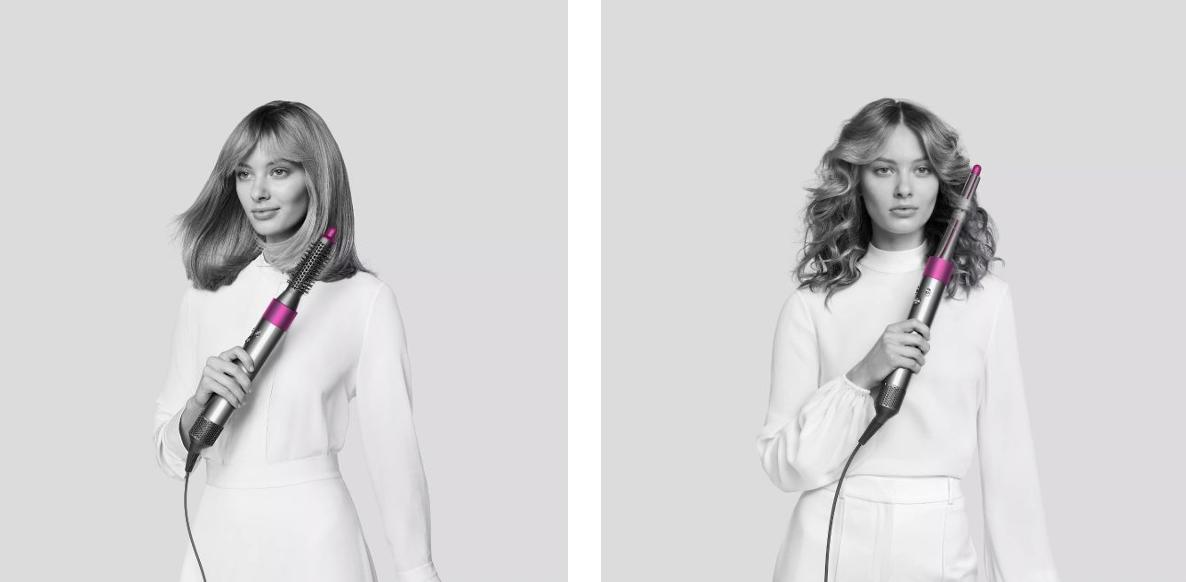 New attachments launched for the Dyson AirwrapTM styler
20mm Barrels and a Small Round Volumising Brush increase the styling spectrum of the Dyson AirwrapTM styler – a tool engineered to create multiple looks across multiple hair types with Coanda technology.
25 August 2020
Dyson has today introduced two new attachments for the Dyson AirwrapTM styler. An additional barrel and brush allow users to tailor the tool to suit their hair type and desired style, effortlessly achieving great style, every day. The Dyson AirwrapTM styler is propelled by the Dyson digital motor V9 and uses Coanda technology to achieve voluminous curls, natural waves and smooth, straighter styles – at home. 
Small Round Volumising Brush

Affectionately named 'the brush for your bangs', the new Small Round Volumising Brush is ideal for very short hair and fringes. With a slim head and long, fine bristles, the volumising brush adds lift and shape to shorter hair.

 

The 28mm Round volumising brush directs air into the hair to give it body, and the bristles create tension to shape hair as it dries, engineered to create volume, mimicking a stylist's blow-dry technique.

Small round volumising brush

Adds body and shape to shorter hair as it dries.
20mm Barrels

The Dyson AirwrapTM styler barrels are designed with flow-vane geometry, to attract, wrap and curl hair using the Coanda effect. Longer and thinner than their sister 30mm barrels, the new 20mm Barrels are engineered to deliver tighter curl styles and enhance curl retention for those with finer hair.

 

The motor within the tool spins to create an area of high pressure at the top of the styling barrel. A high velocity jet of air disperses out of six air slots around the barrel.  This generates a physical phenomenon known as the Coanda effect which allows the hair to curl around the barrel to style.

20mm Airwrap™ barrels

Thinner barrels, designed to give you defined, long-lasting curls or waves.
At the heart of the Dyson AirwrapTM styler comes a radical idea: harness Dyson's digital motor to create a phenomenon known as the Coanda effect. The Coanda effect occurs when a high-speed jet of air flows across a surface and, due to differences in pressure, the air flow attaches itself to the surface. Taking advantage of this principle Dyson's team of aerodynamicists created a way to style hair using only air combined with heat. The result, whether you choose to curl, wave, smooth or rough dry your hair, creates a natural look with a sleek finish, helping prevent extreme heat damage.

 

The Dyson AirwrapTM styler does not rely on heat alone to change the bonds within the hair structure, resetting them into a new style. Using air helps to achieve volume in the curl, avoiding extreme heat damage. The Dyson AirwrapTM styler features Intelligent Heat Control to measure and regulate heat. By keeping the temperature below 150°C, it helps to protect hair from extreme heat damage and maintain shine across different hair types.

 

Created by an in-house team of experts, the Dyson digital motor V9 powers the Dyson AirwrapTM styler. Partnered with Dyson's unique styling barrels this motor enables the Dyson AirwrapTM styler to style with air, without the need for extreme heat.

 

The new 20mm Barrels and Small Round Volumising Brush attachments are fully compatible with the current Dyson AirwrapTM styler and will be available from date, priced at £30.00. To buy, learn more and experience the Dyson AirwrapTM styler, visit the Dyson Demo Store on Oxford Street. For more information, visit here.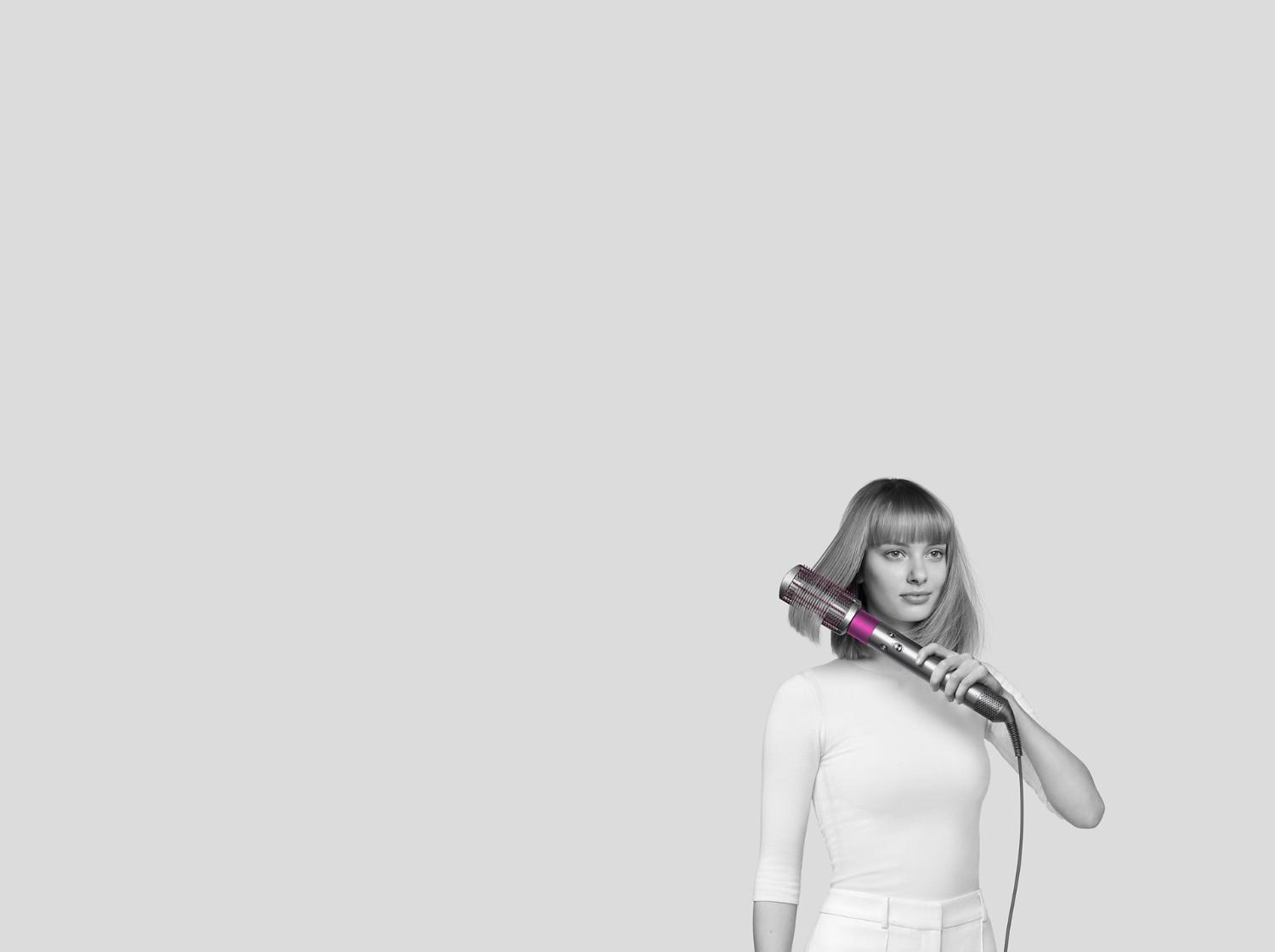 Attachments and accessories for your Dyson Airwrap™ styler
Dyson-engineered attachments and accessories to help you achieve your perfect style.