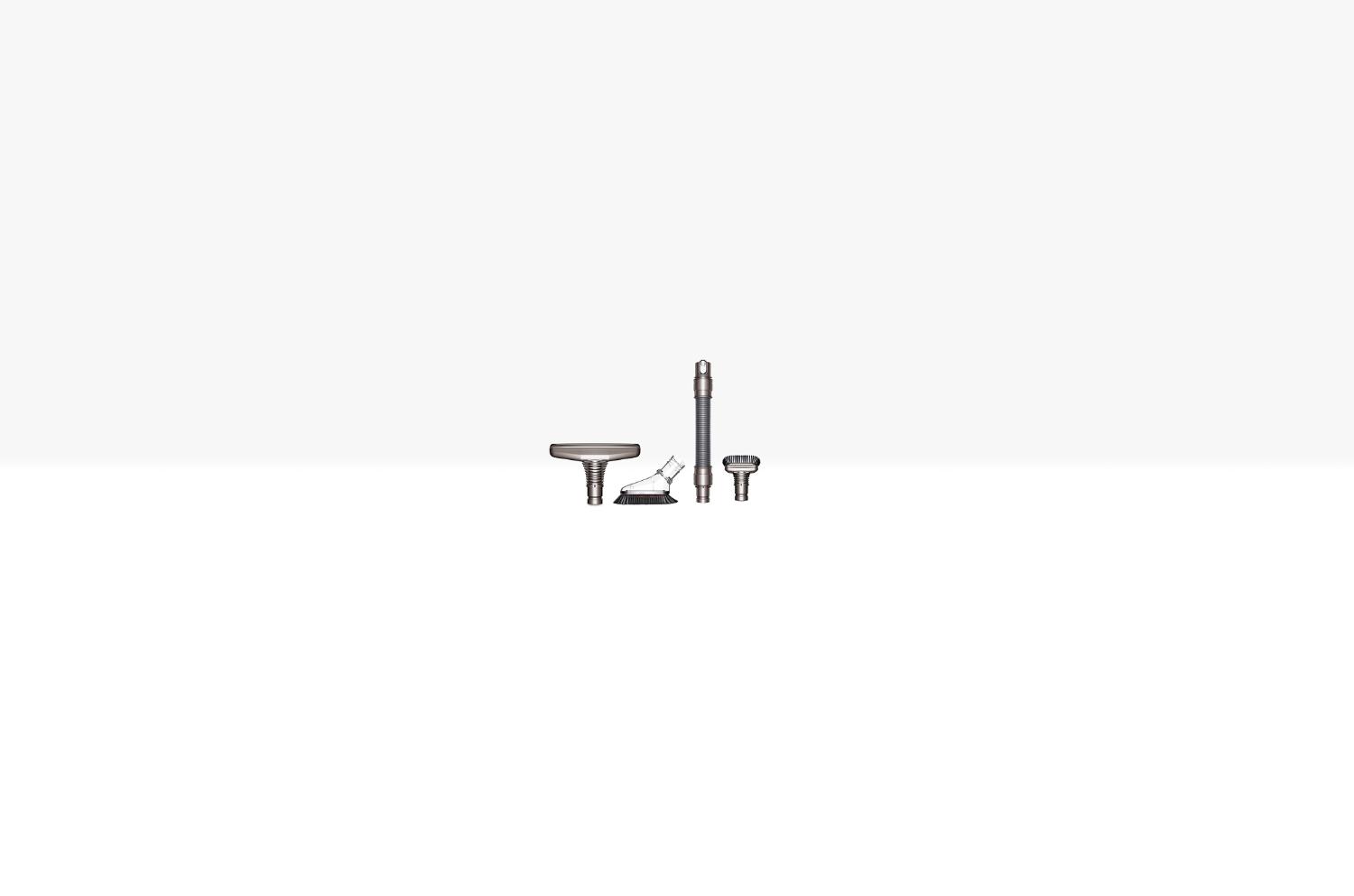 Handheld tool kit
Four Dyson tools for your Dyson V6™ vacuum. For cleaning every corner of your home and car.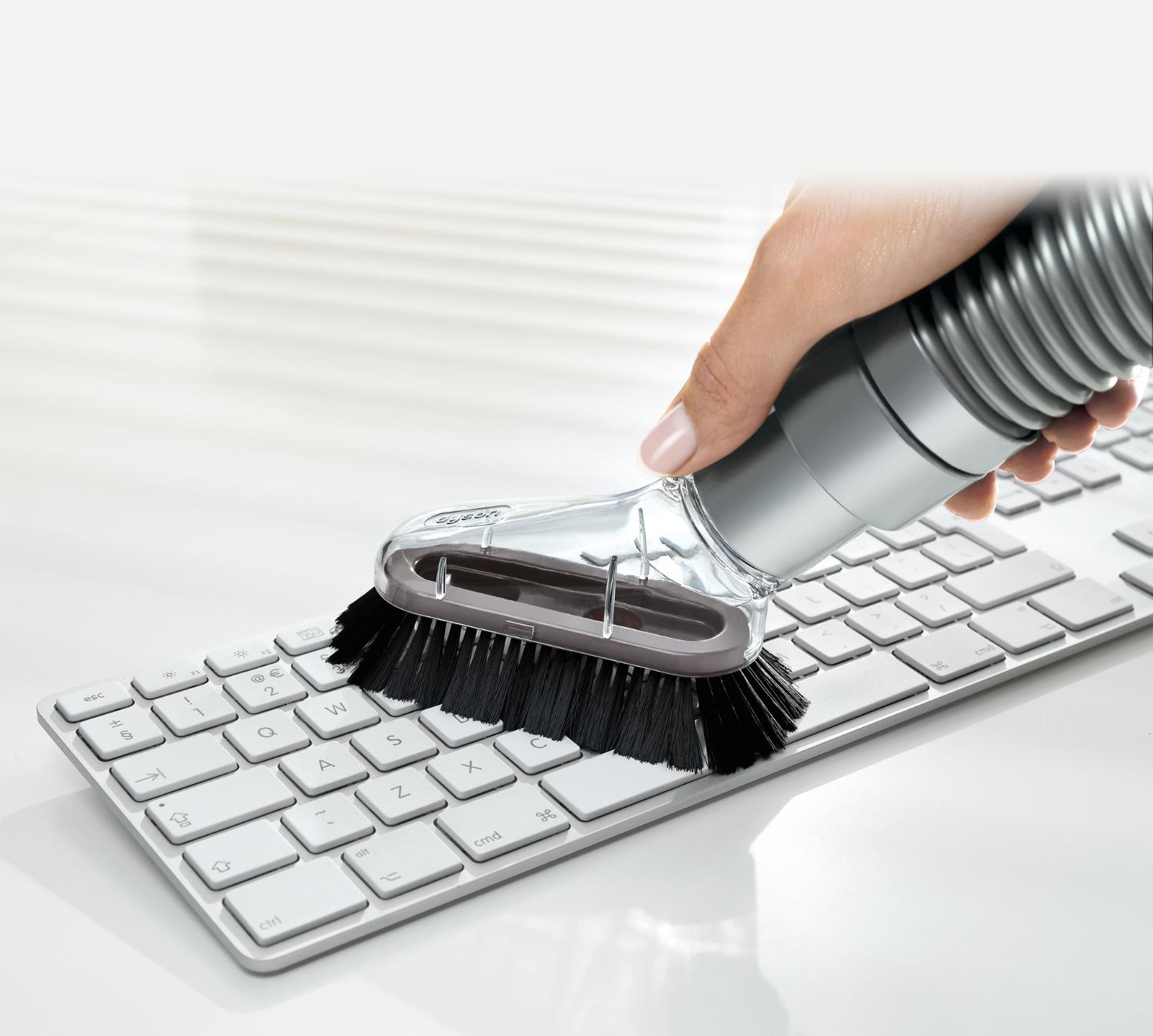 Mini soft dusting brush.
The pliable bristles are wider-spaced at the front to prevent snags, flexing to gently remove dust from delicate areas.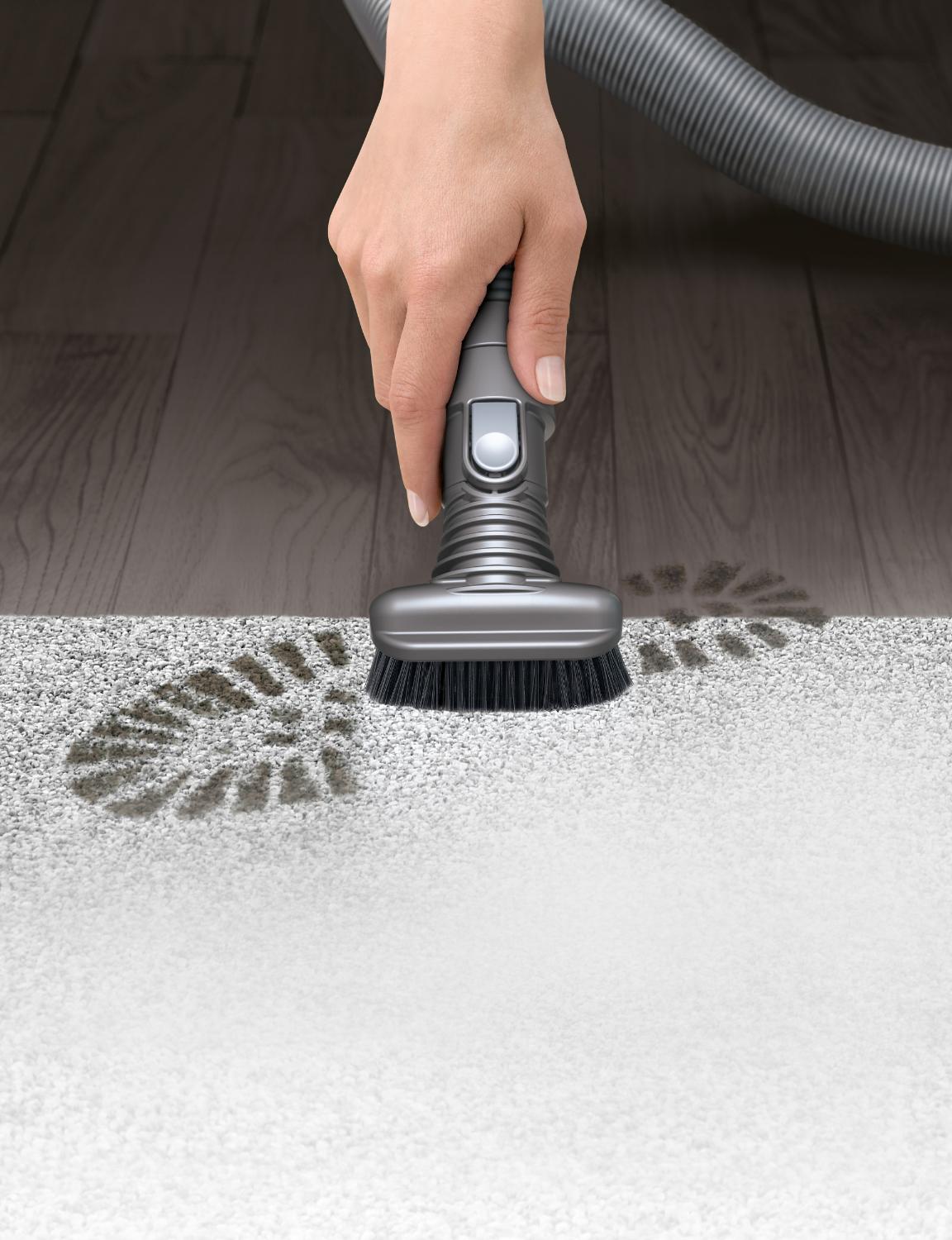 Stubborn dirt brush.
The angled bristles create a flicking motion, releasing dirt from carpet pile straight into the airflow.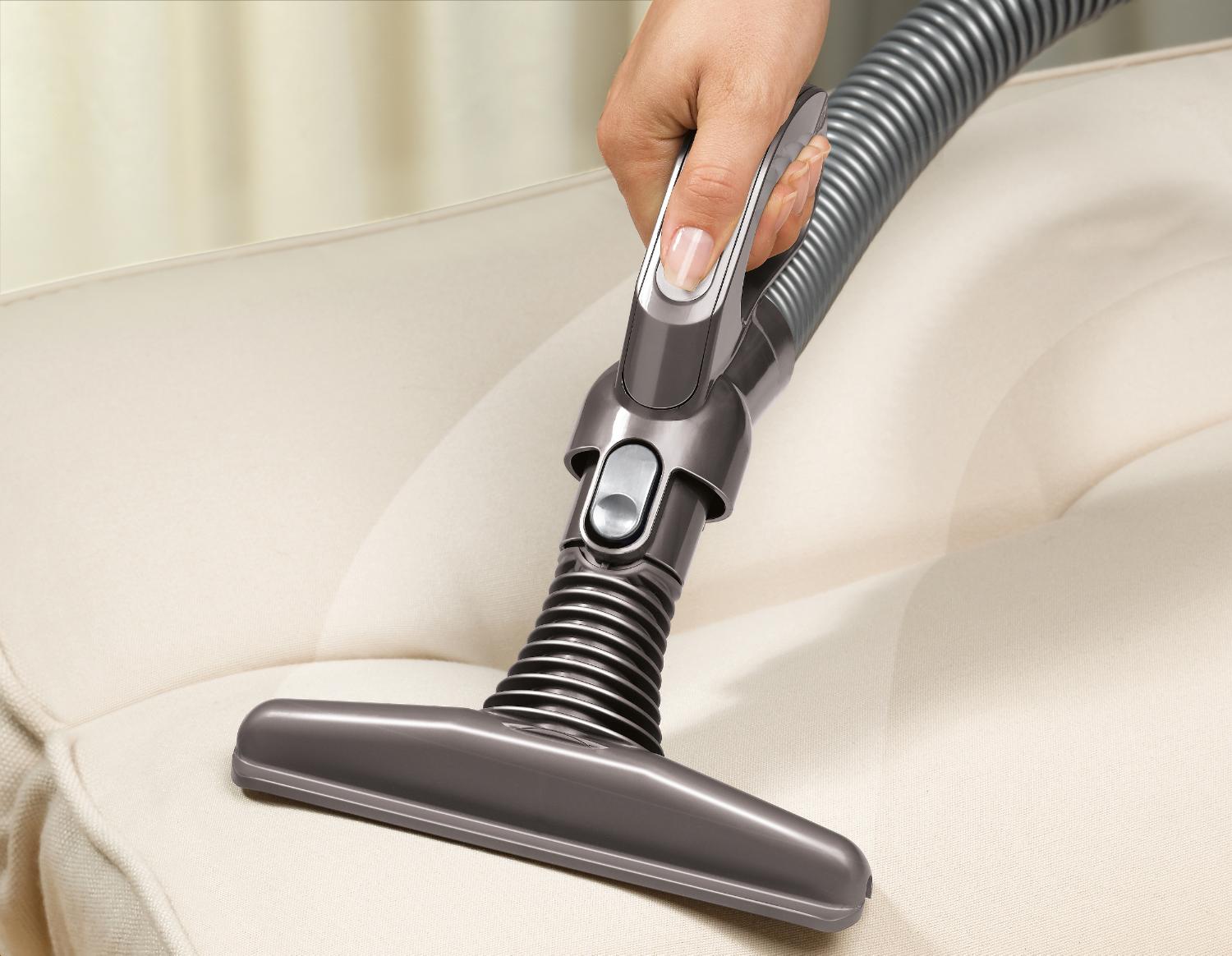 Wide nozzle tool.
Increases the suction area surface. Makes light work of stairs, upholstery and curtains.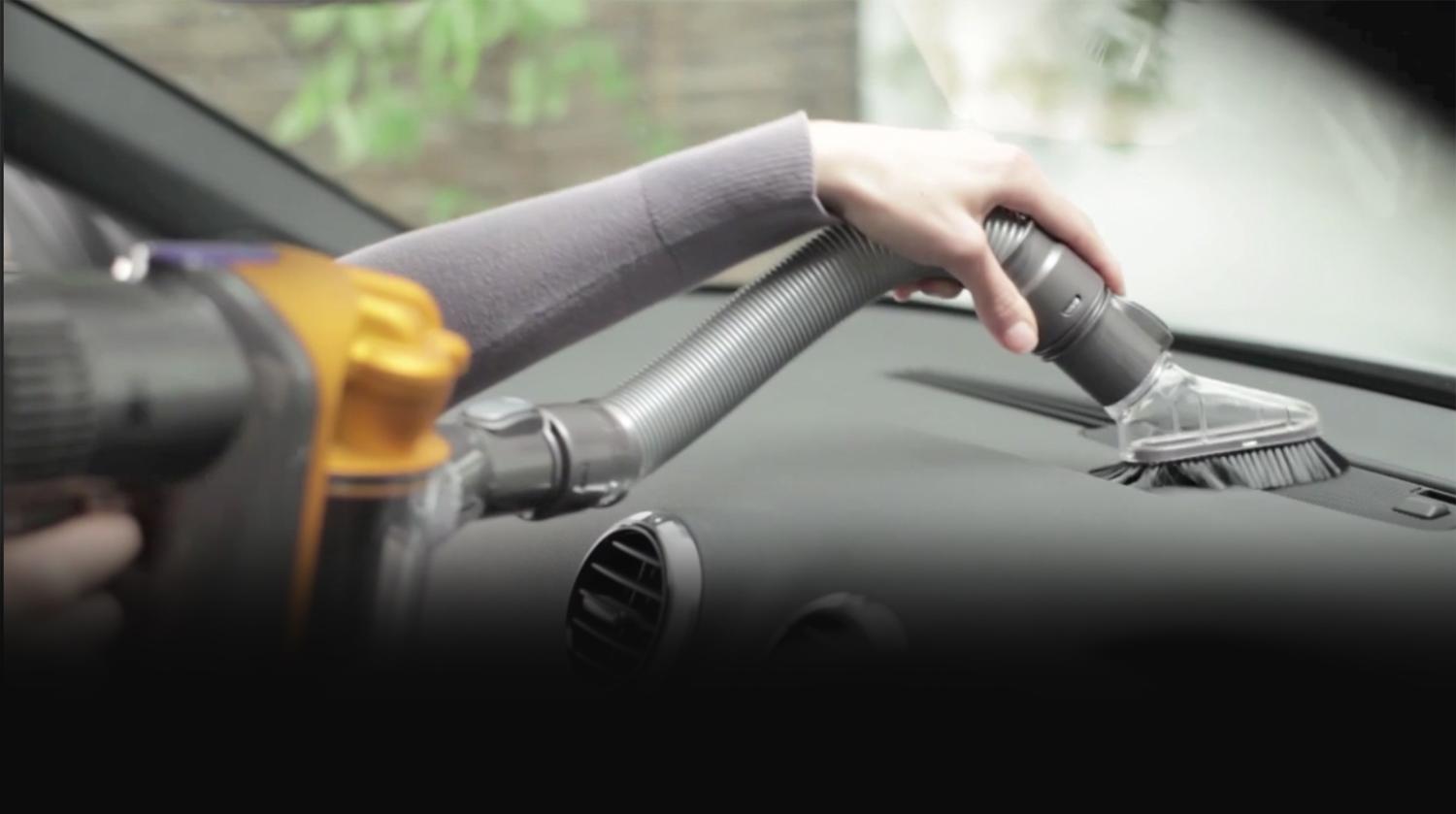 Extension hose.
Flexes and stretches up to 1.2m. So you can reach hidden corners and high-up spaces.
Mini soft dusting brush
The tapered shape channels airflow and spreads pressure across the entire brush length.



Stubborn dirt brush
The compact brush head reaches into awkward corners where mud can accumulate – like car footwells and hard-to-reach places around the cabin.


Wide nozzle tool
Lint pickers at the front and trailing edges gather and ball up fibres – then release them into the airflow.

Also fits these machines
Some machines are excluded from the ranges shown
Dyson DC16 Issey Miyake Exclusive vacuum
Dyson DC31 Animal Exclusive vacuum
Dyson DC31 Animal vacuum
Dyson DC31 vacuum
Dyson DC56 handheld vacuum
Dyson V6 Absolute (Red) vacuum
Dyson V6 Absolute vacuum
Dyson V6 Animal Extra vacuum
Dyson V6 Animal vacuum
Dyson V6 Cord-Free vacuum
Dyson V6 Cord-free
Dyson V6 Flexi vacuum
Dyson V6 Fluffy vacuum
Dyson V6 Total Clean vacuum
Dyson V6 vacuum
Dyson V6 vacuum
Dyson V6 Car + Boat Extra vacuum
Dyson V6 Car + Boat vacuum
Dyson V6 Mattress vacuum
Dyson V6 Trigger vacuum
Dyson V6 Trigger vacuum
Delivery details
Free delivery for orders of £35 or more (£3.06 for postage and handling if your order is less than £35). We'll deliver your replacement parts and tools within 5-7 working days.