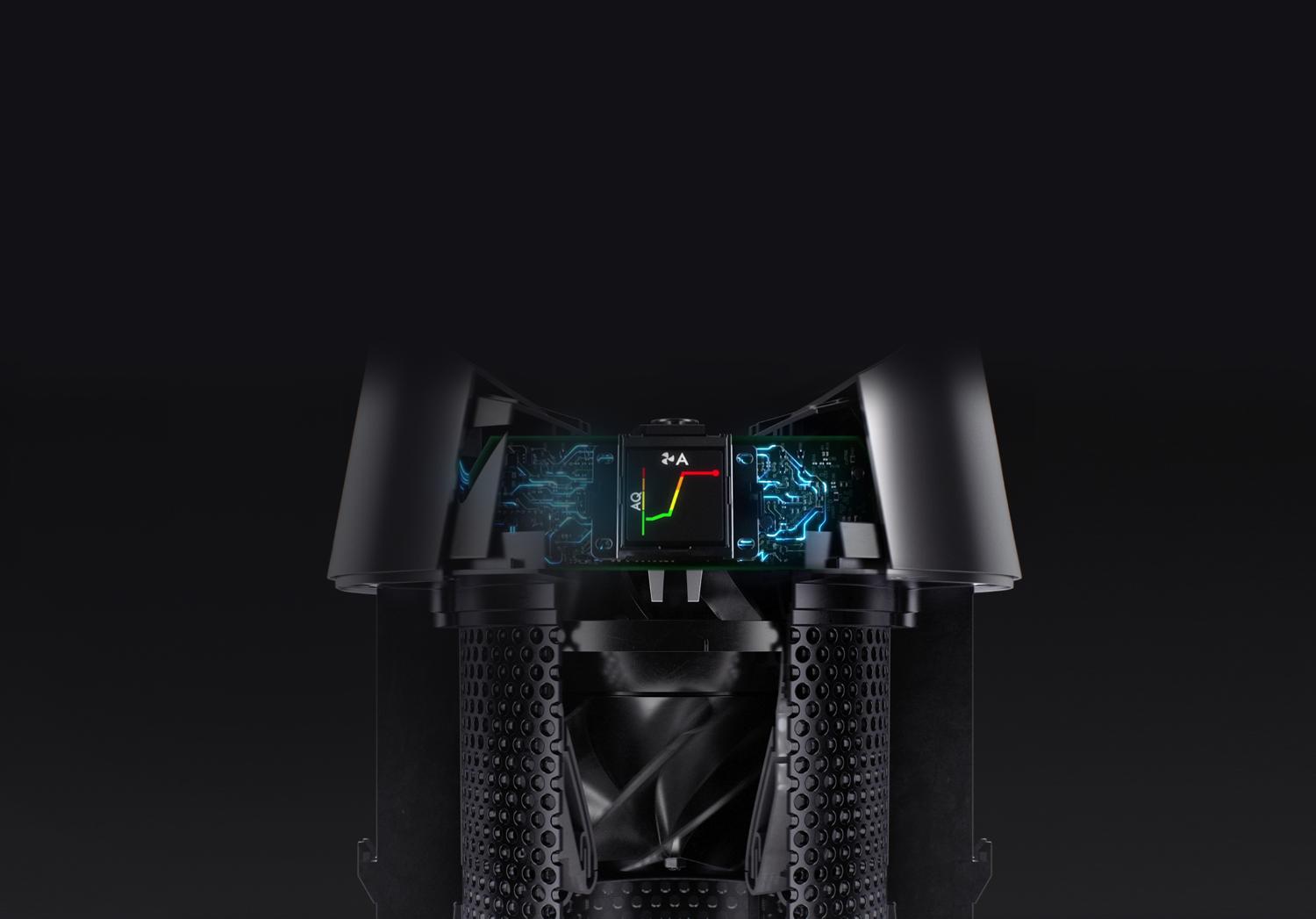 Technology
Advanced purification and even room heating
360˚ sealed filtration. Removes gases and pollutants.
The fully-sealed filtration system combines an activated carbon filter and a glass HEPA filter. They work together to lock in gases and pollutants, preventing dirty air from leaking back into the room.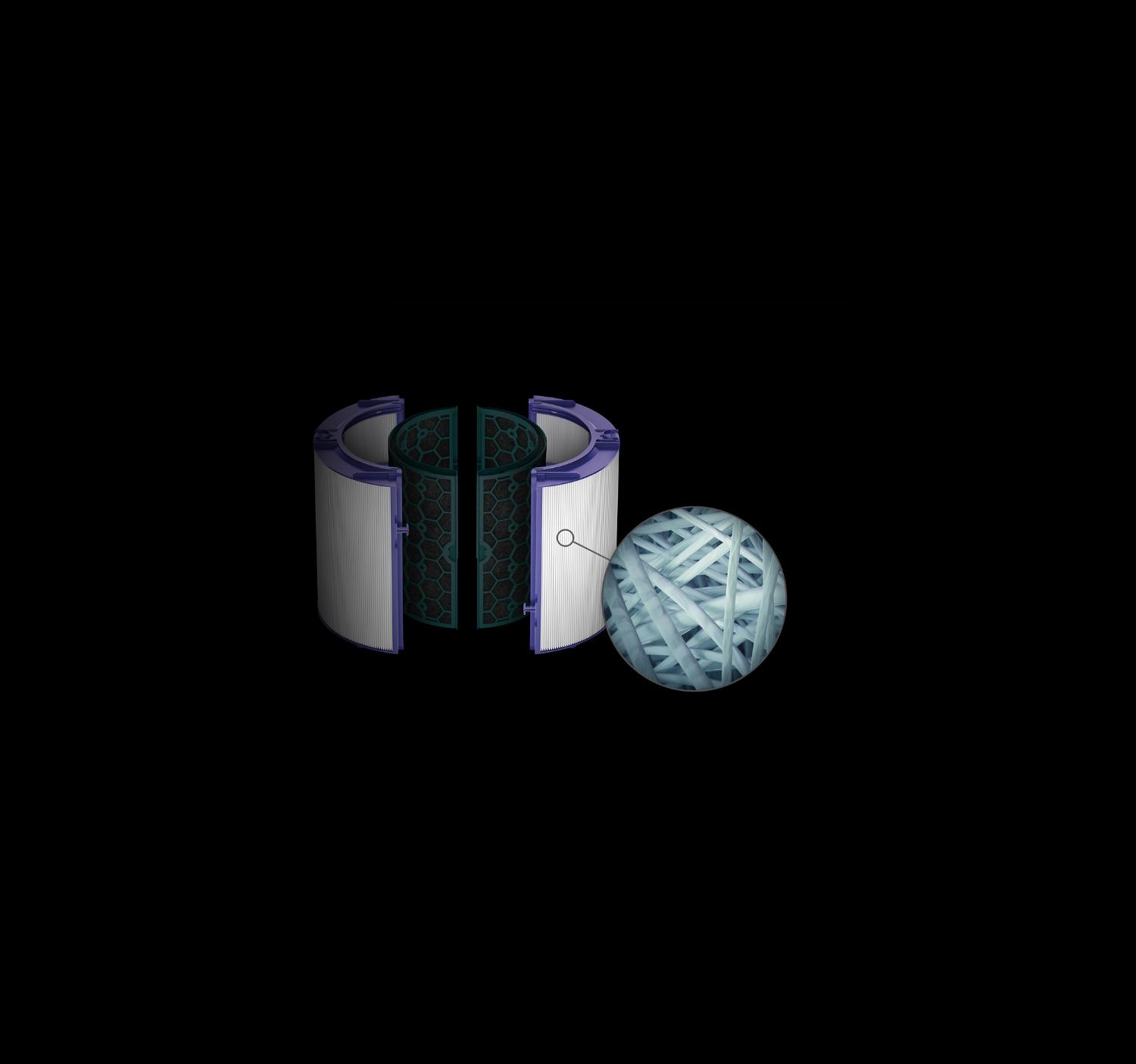 Glass HEPA filter
Made with 9 metres of borosilicate microfibres, pleated over 200 times. It removes 99.95% of allergens and pollutants as small as 0.1 microns.¹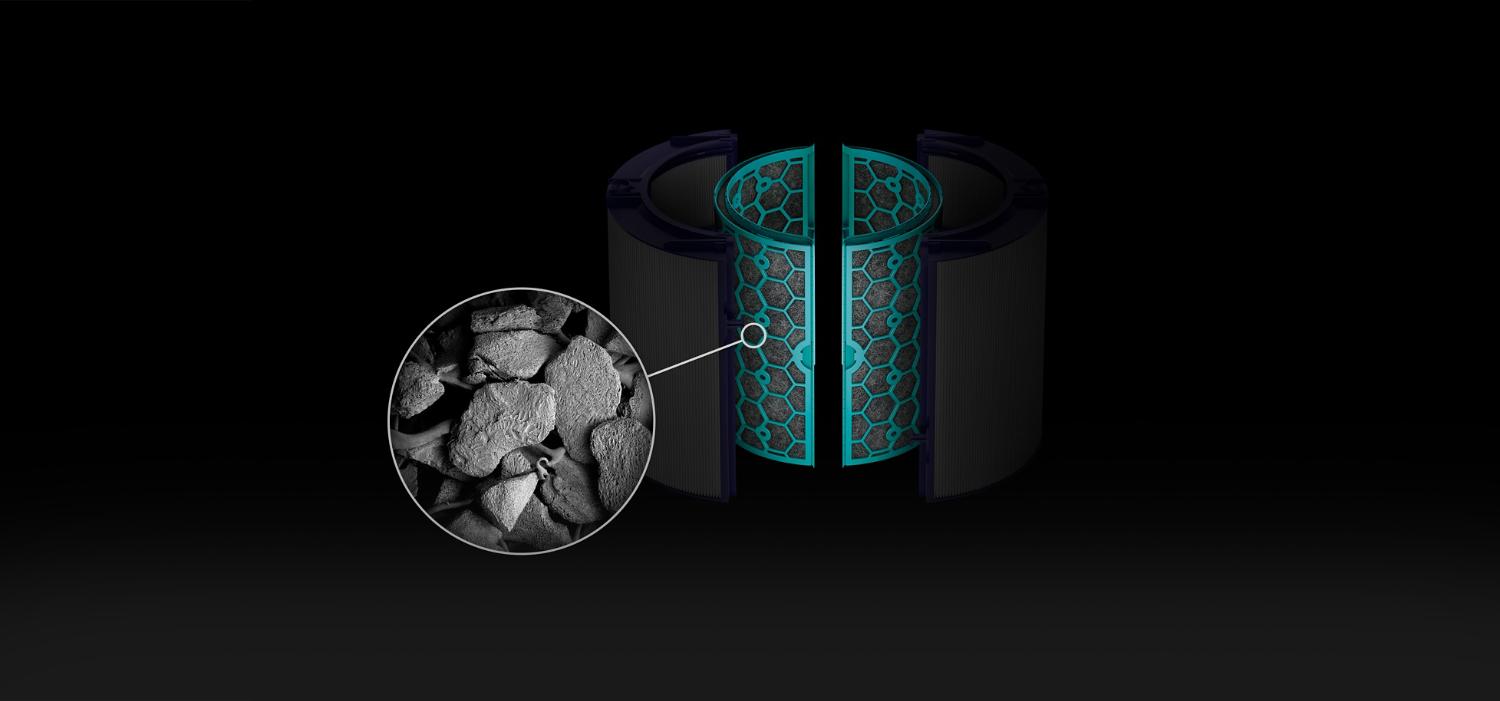 Activated carbon filter
Engineered using a dense layer of carbon crystals, and treated with oxygen to make it more porous. This increases the carbon's surface area, further helping to trap gases – such as formaldehyde, benzene and NO₂.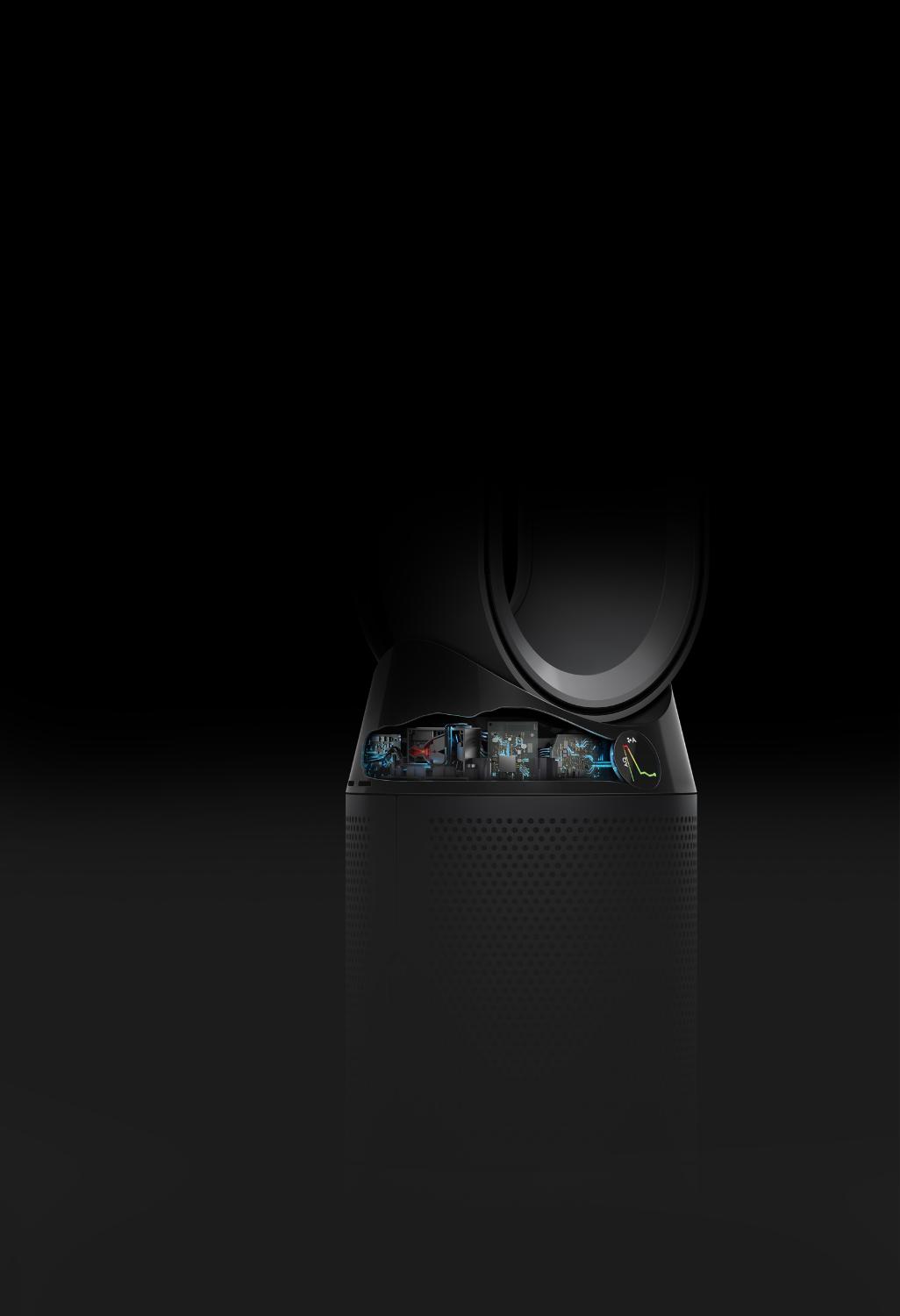 Continually monitors air quality, and reacts
The Dyson Pure Hot+Cool™ purifying fan heater has three intelligent sensors to monitor what's in the air. Using a unique algorithm, it processes the input to provide real-time indoor air quality reports.
Some purifiers and heaters only treat the air surrounding them

Dyson Pure Hot+Cool™ heats and purifies the whole room²

When purifiers and heaters don't distribute air through the room, areas can be left unheated and polluted. Dyson purifying fan heaters mix and circualate the air, so they heat and purify the whole room evenly.²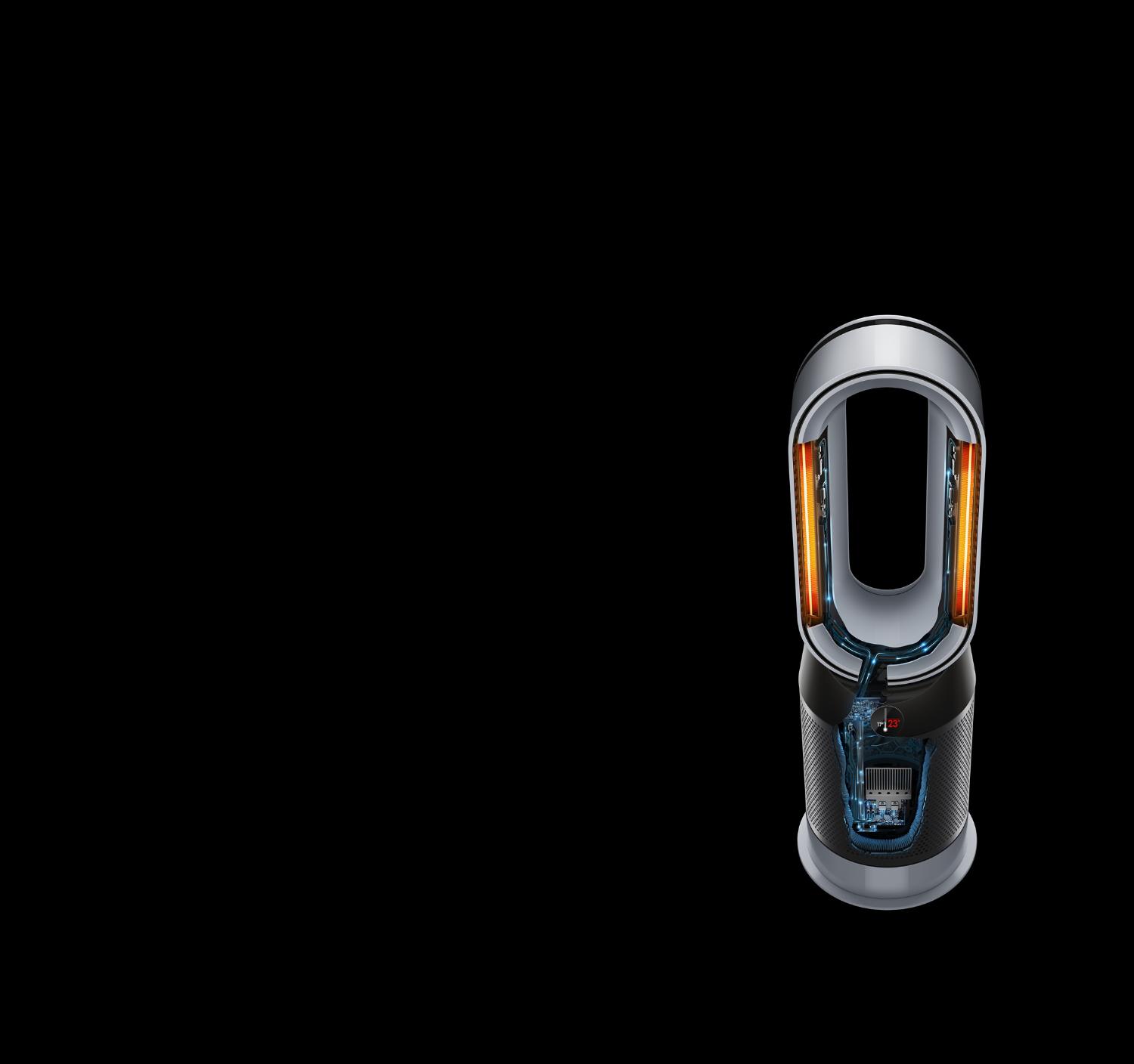 Fast, safe, efficient heating
Positive Temperature Coefficient plates
Self-regulating ceramic plates are positioned at the front of the amp, to heat the air as it leaves the machine. As the plates heat up, they conduct less electricity to help ensure they don't overheat.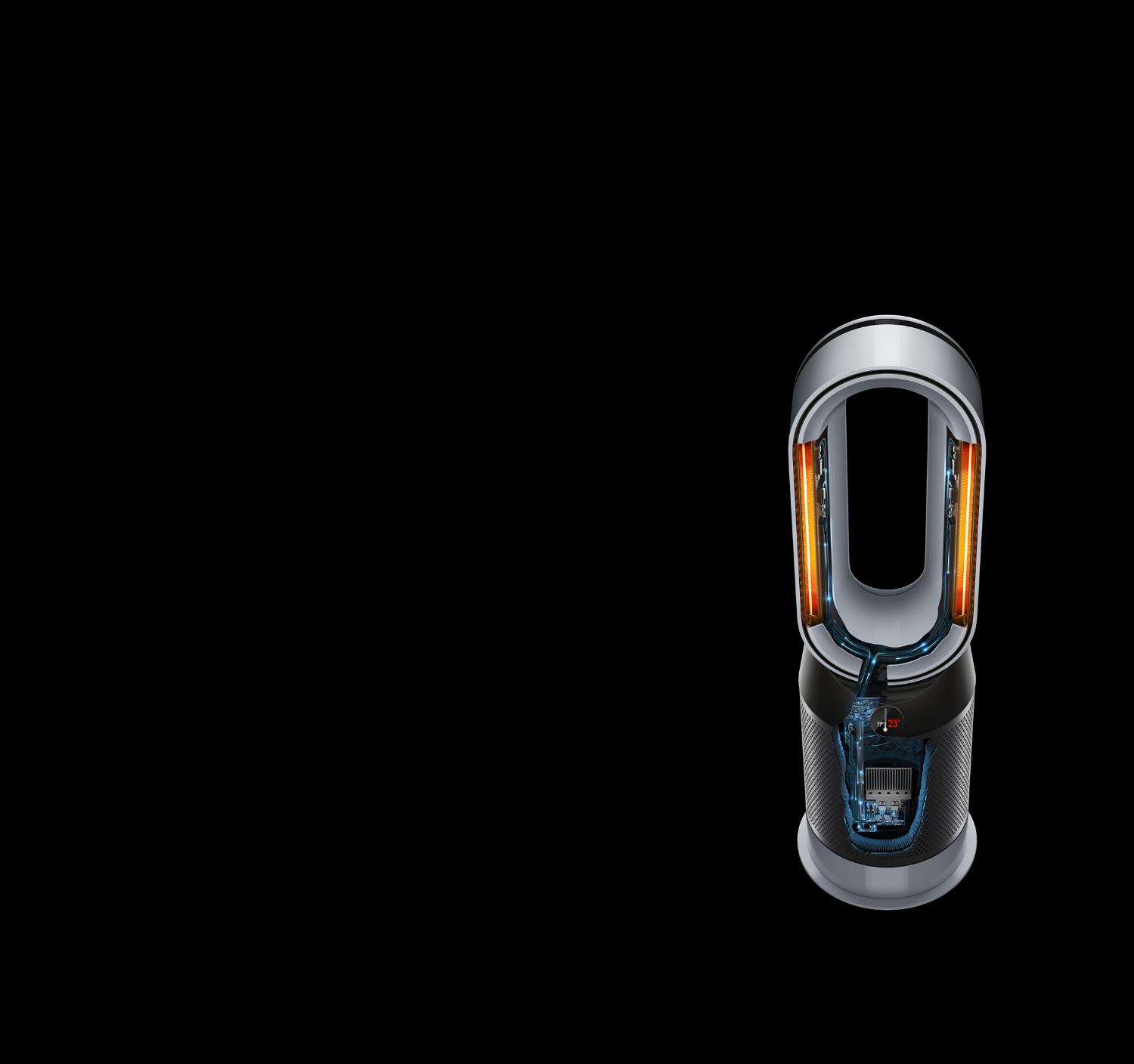 Thermostat control
Once your target temperature is reached, the machine automatically stops heating, which saves energy. If the temperature starts to drop, it reactivates to maintain it.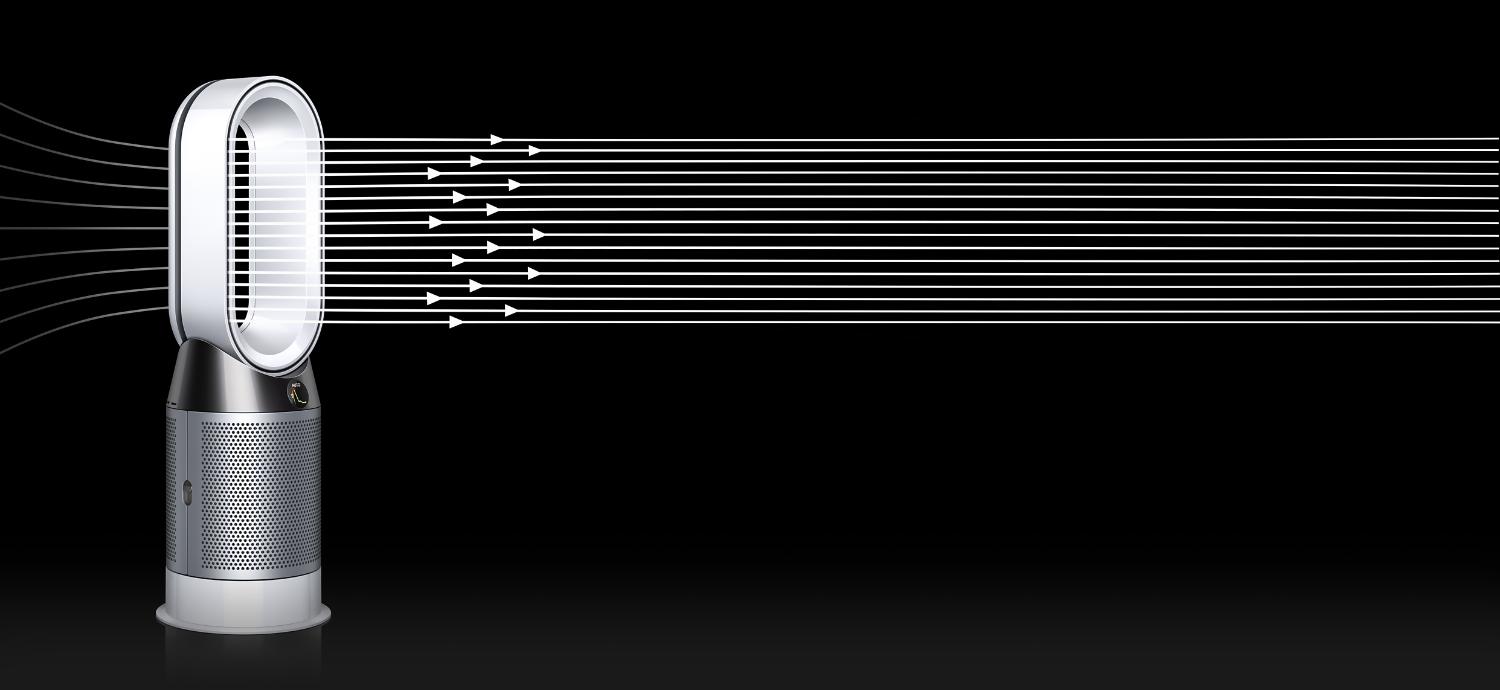 Powerful Air Multiplier™ technology
Air Multiplier™ technology delivers over 290 litres of smooth, powerful airflow per second – circulating purified air throughout the whole room.³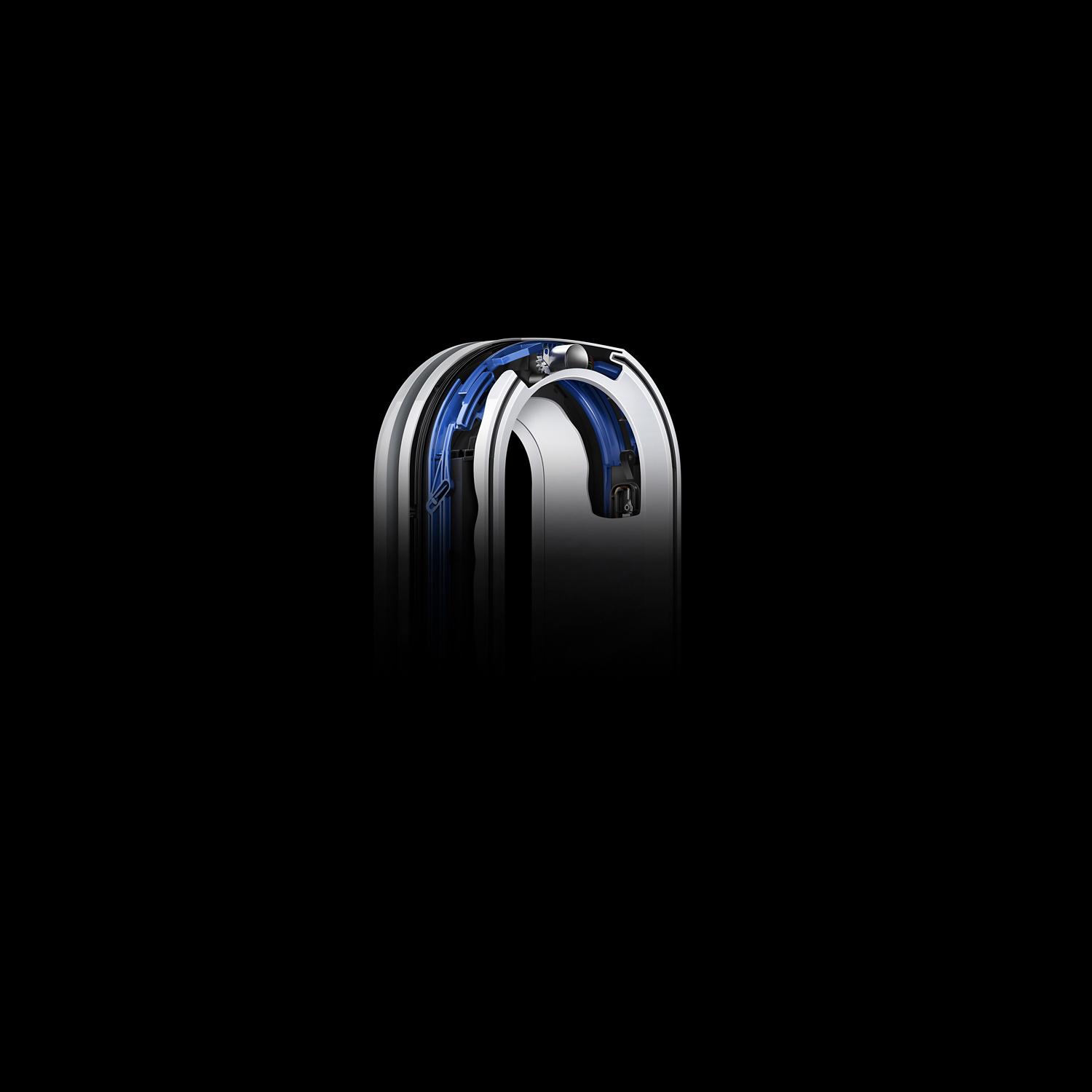 Two airflow modes
The machine has two separate apertures, to release air from either the front or back of the machine. The valve mechanism turns a rotational baffle around the arc of the amplifier, to switch the direction of the airflow.
Forward projection

Delivers a powerful stream of cooling, purified air from the front of the machine. 


Diffused projection

The machine diverts air through the rear annular at a 45˚ angle, creating a diffused airflow. 

Dyson Pure Hot+Cool™
Dyson Pure Hot+Cool™ White/Silver
Purifies, heats and cools you. Automatically senses and displays real-time air quality. Connects to Dyson Link app. For larger spaces.
¹Tested for filtration efficiency at 0.1 microns (EN1822).

²Tested for air projection (DTM801), purification coverage in a 81m3 room (TM-003711) and heating performance in a 35m3 room (DTM 961)

³In maximum setting. Tested for air projection (DTM 801), purification coverage in a 81m3 room (TM-003711) and heating performance in a 35m3 room (DTM 961).