Larry King explains why hair health is next on the wellness agenda

On National Hair Day, global styling ambassador Larry King explains why the increased focus on wellness in beauty has seen a rise in people paying more attention to the science behind beauty.
In recent years, the increased focus on wellness in beauty has seen a rise in people paying more attention to the science behind beauty, so it comes as no surprise that hair and scalp health is the next stop on the clean beauty journey. 
Today, my clients are much more interested in maintaining the condition of their hair between salon visits. With greater exposure to information about hair health, they're taking it on board with their day-to-day haircare and styling routines.
If we think back to the over-processed 80s perms, followed closely by excessive straightening throughout the 90s and early 2000's, we see the stark difference in attitudes towards hair care between then and now. The 2010's brought glamour in the form of voluminous, glossy curls and waves - starting the shift towards the modern association with healthy hair as desirable hair. 
In the present day, hair health is reflected in trends such as the undone wave, the popularity of the classic, bouncy blow dry, and the progression of the natural hair movement.  
I've seen more people move away from extreme heat styling; they're wanting more protective styles or 'lived in' looks that can last a couple of days without too many touch ups, or it's about making the hair look as smooth, shiny and healthy as possible.  
Common hair questions answered
Is hair weaker when its wet?
Yes. Water weakens the structure of the hair by 42 per cent when compared to dry hair. Use the wide tooth comb accessory to reduce friction and mechanical damage while your hair is wet.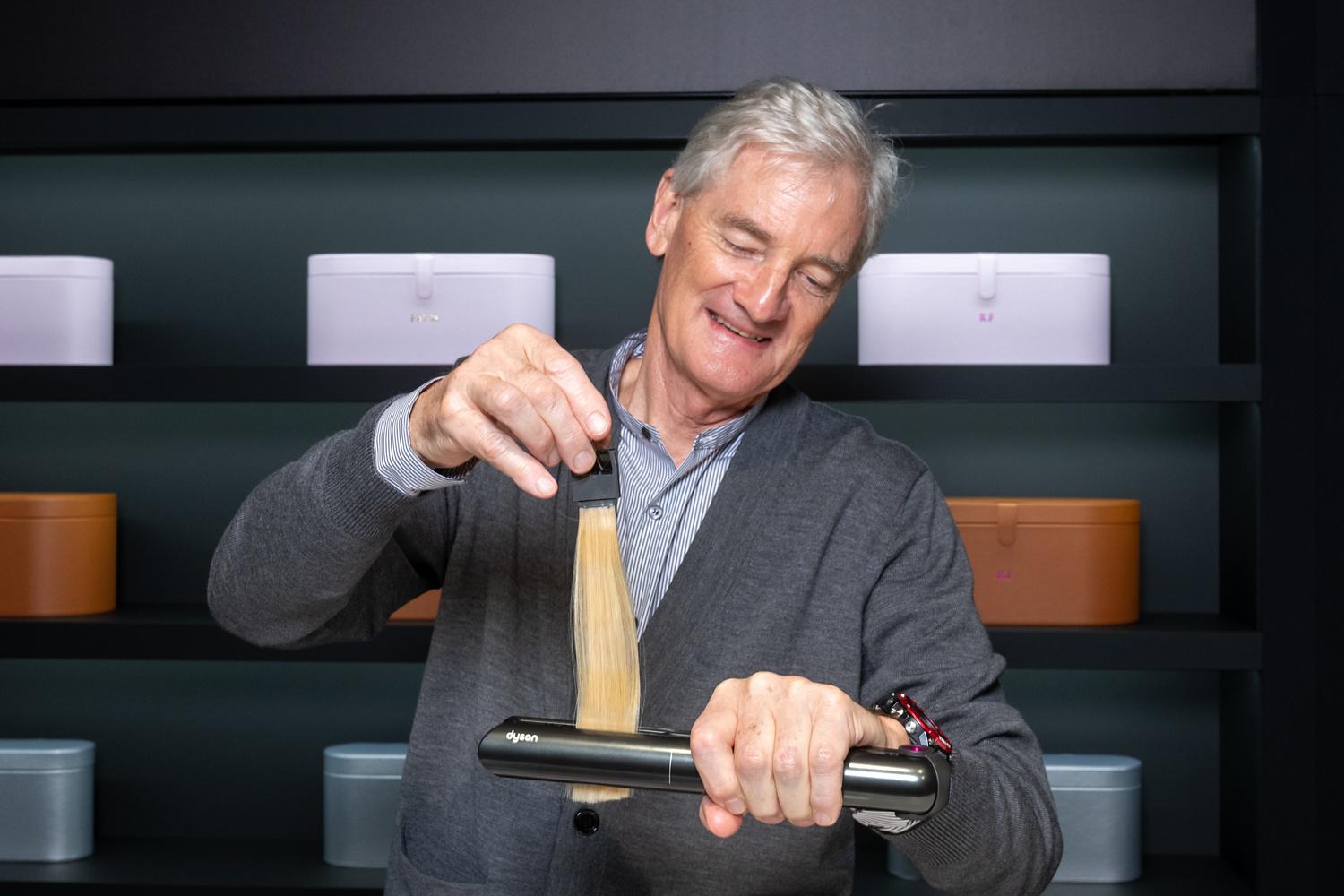 Hair. Our healthy obsession
Dyson is dedicated to understanding the science of hair – it is the foundation underpinning all our beauty technology. With sights set on engineering tools that not only create great style, but help keep hair looking healthy too, it is vital for our engineers to understand every aspect of hair – what makes it strong and glossy, what cause it to become weak and break and how to make it look and feel great. 
"Since we first started developing the Dyson Supersonic™ hairdryer, we have continued to explore the science of style, seeking to understand what makes hair smooth, shiny and glossy, and what makes it dull, damaged and lifeless," says James Dyson, Founder and Chief Engineer.
Health for all hair types
We know that protecting hair health looks different from one hair type to the next. The Dyson Supersonic™ hair dryer is equipped with attachments specific to every hair type, including the Gentle Air attachment for fine hair and sensitive scalps, and the Wide Tooth Comb attachment for curly and coily hair types. 
The Dyson Corrale™ straightener offers three different heat settings - 165°C, 185°C and 210°C., allowing the user to ensure they are not using excessive heat unnecessarily. This adaptability allows those with more sensitive hair types to embrace styling with a straightener, where previously they may have steered clear.
"Unlike traditional straighteners which rely on conventional solid plates, the unique flexing plates of the Dyson Corrale straightener adapt to the hair so they apply tension more evenly, stop strands splaying, and reduce frizz and flyaways," says Lead Design Engineer, Sandra Lup.
"Considering that damage can affect the shine of your hair, this greater control allows outstanding styles to be created with less reliance on heat and reduce damage by 50 per cent".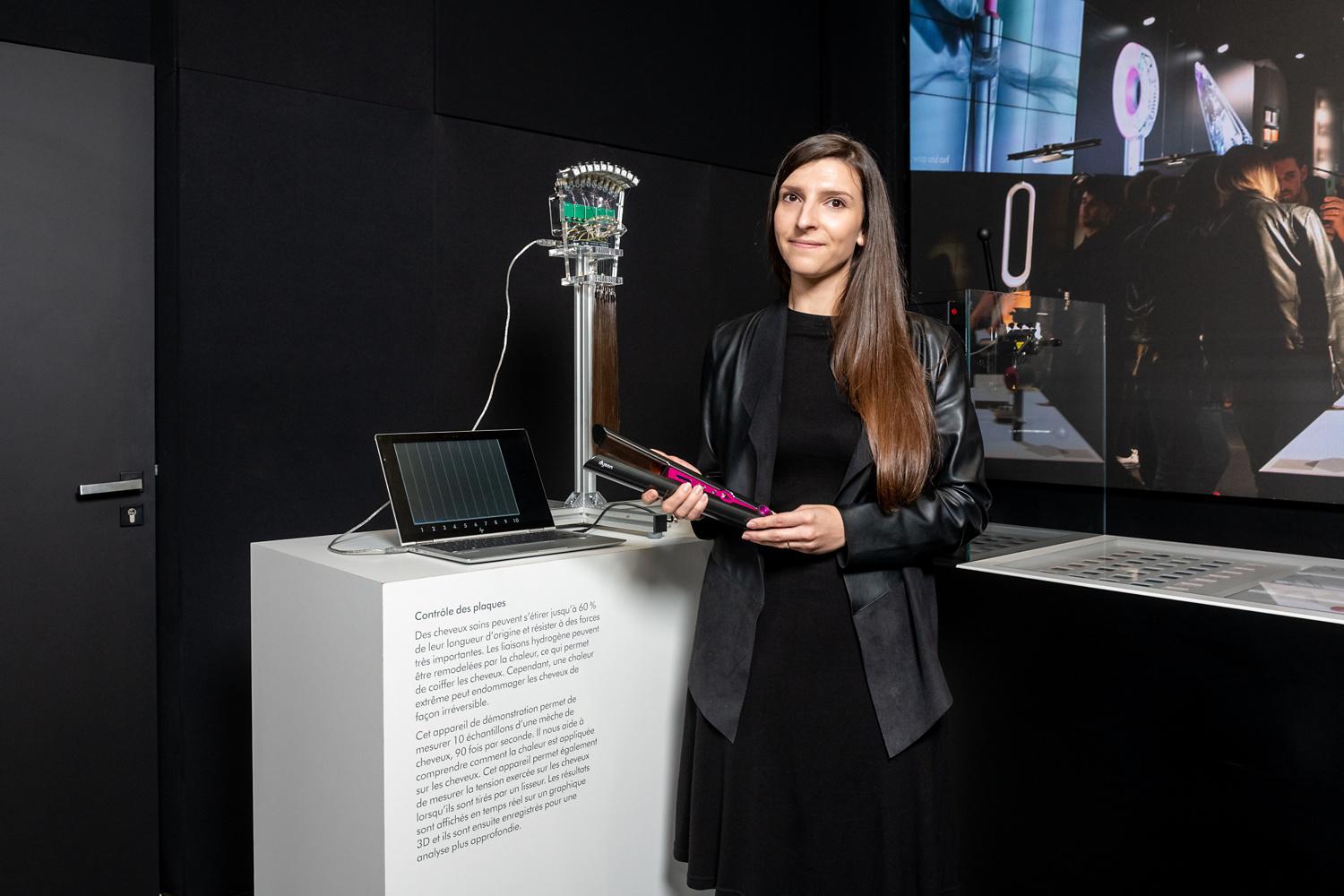 Style without sacrifice
With the right education and the right tools, damage can be easily avoided. Yet often, unnecessarily, people sacrifice hair health in pursuit of great style. Dyson Hair Care technology has pioneered a change in attitudes towards the use of extreme heat styling tools and damage within hair styling, which was previously accepted as an inevitable part of the styling process.  
Hair health in numbers
The average human head has 80,000 to 150,000 hairs.
Each year, a person will typically grow around 11km of hair on their head.
Water causes the hair to swell in diameter by 14-16 per cent.
The world record for female hair length is 5.6 meters.
There are 14 different elements found in a single hair strand. Most of them are in trace amounts. One of these 14 elements is gold.
The average time spent drying hair is 20 minutes.