Fluffyᵀᴹ cleaner head
Invented for hard floors. Sucks up fine dust and large debris simultaneously.
Engineered to fit Dyson V8™ vacuums.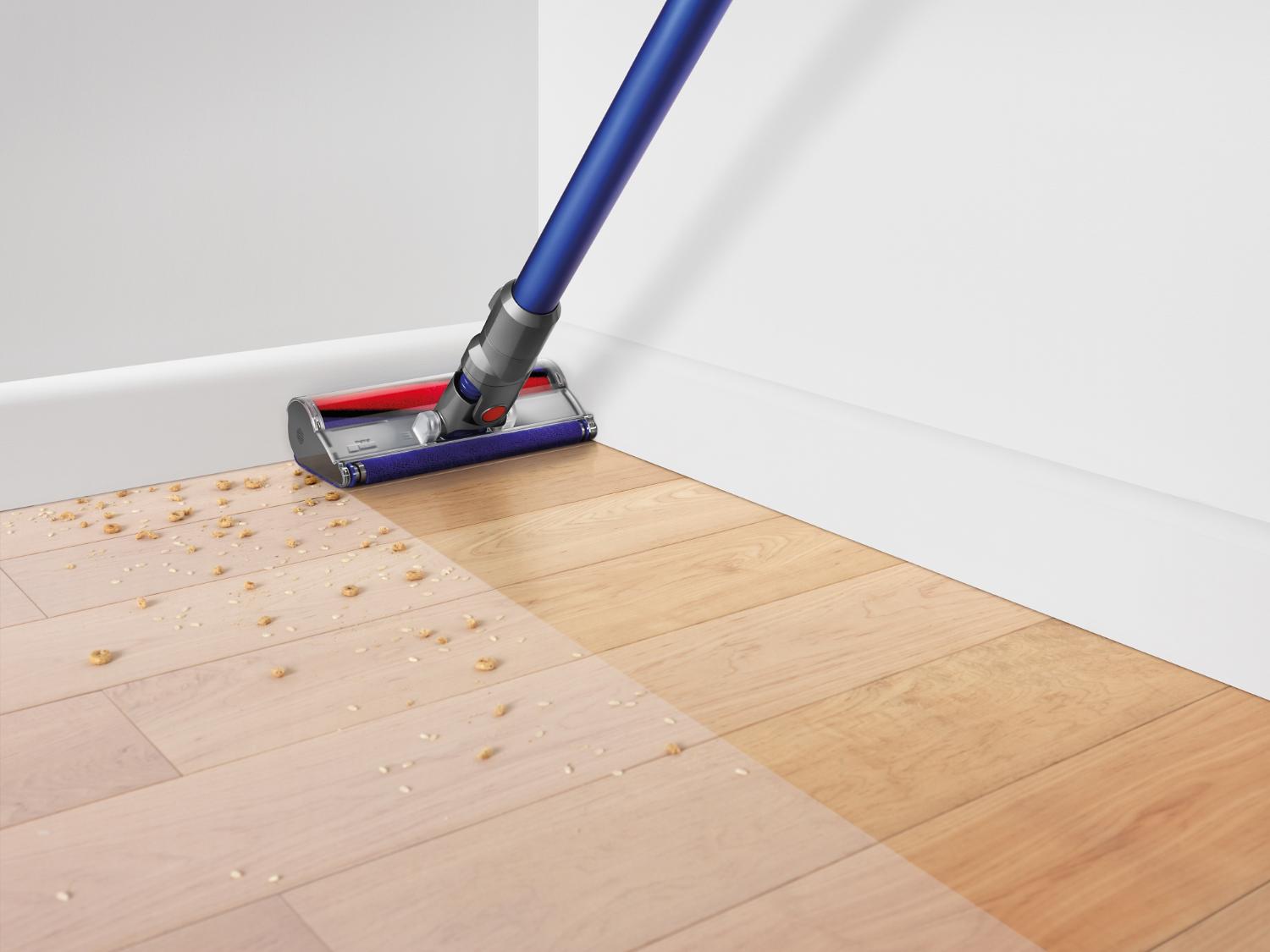 Direct-drive motor.
The direct-drive motor sits within the cleaning roller, allowing full width, edge-to-edge cleaning.
Unique cleaner head construction.
Instead of a brush bar with bristles, the soft roller cleaner head uses a roller to capture dust and debris at the same time.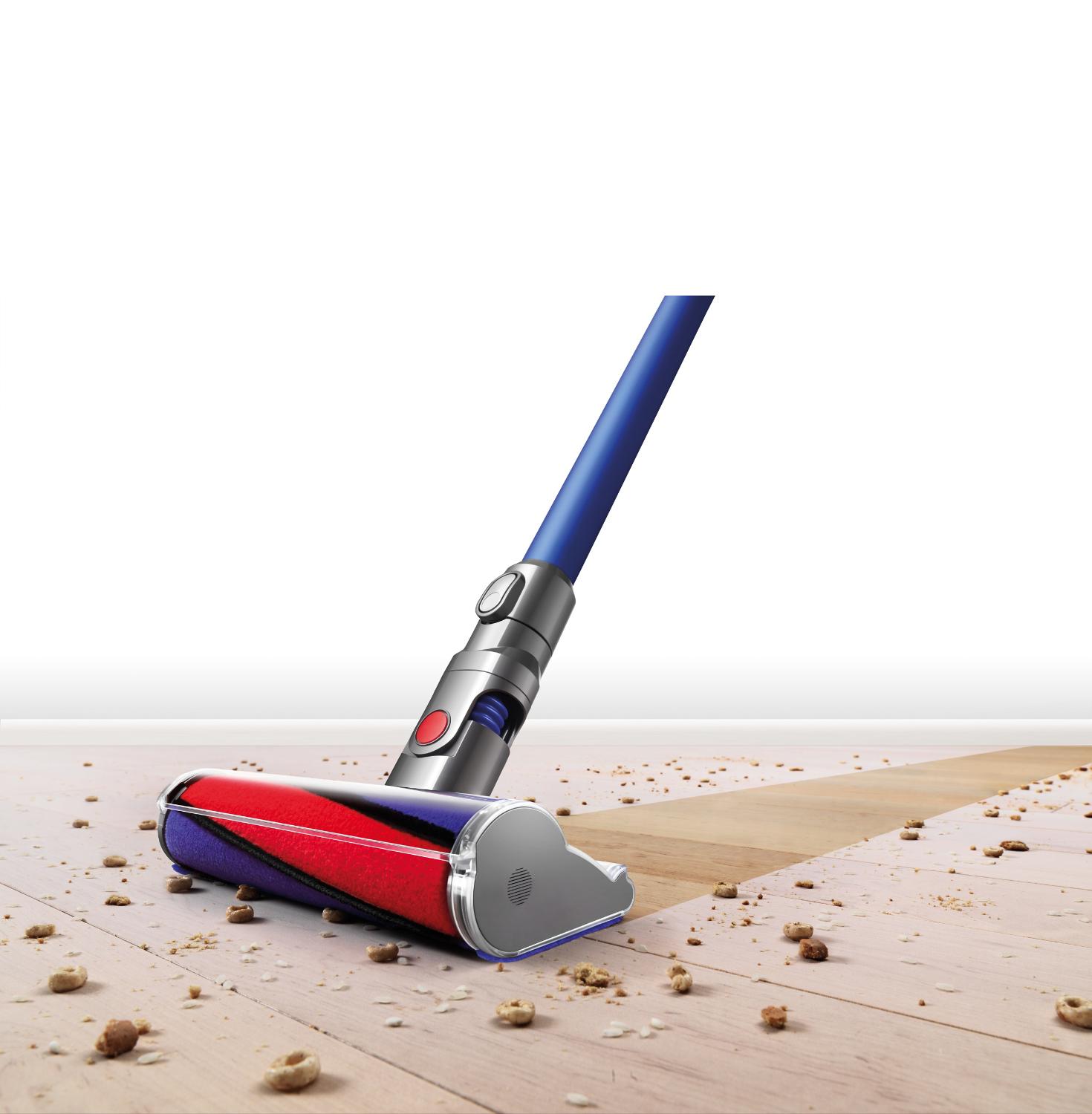 Gentle on hard floors, tough on dirt.
Soft woven nylon envelops debris, while anti-static carbon fiber filaments remove fine dust from hard floors.