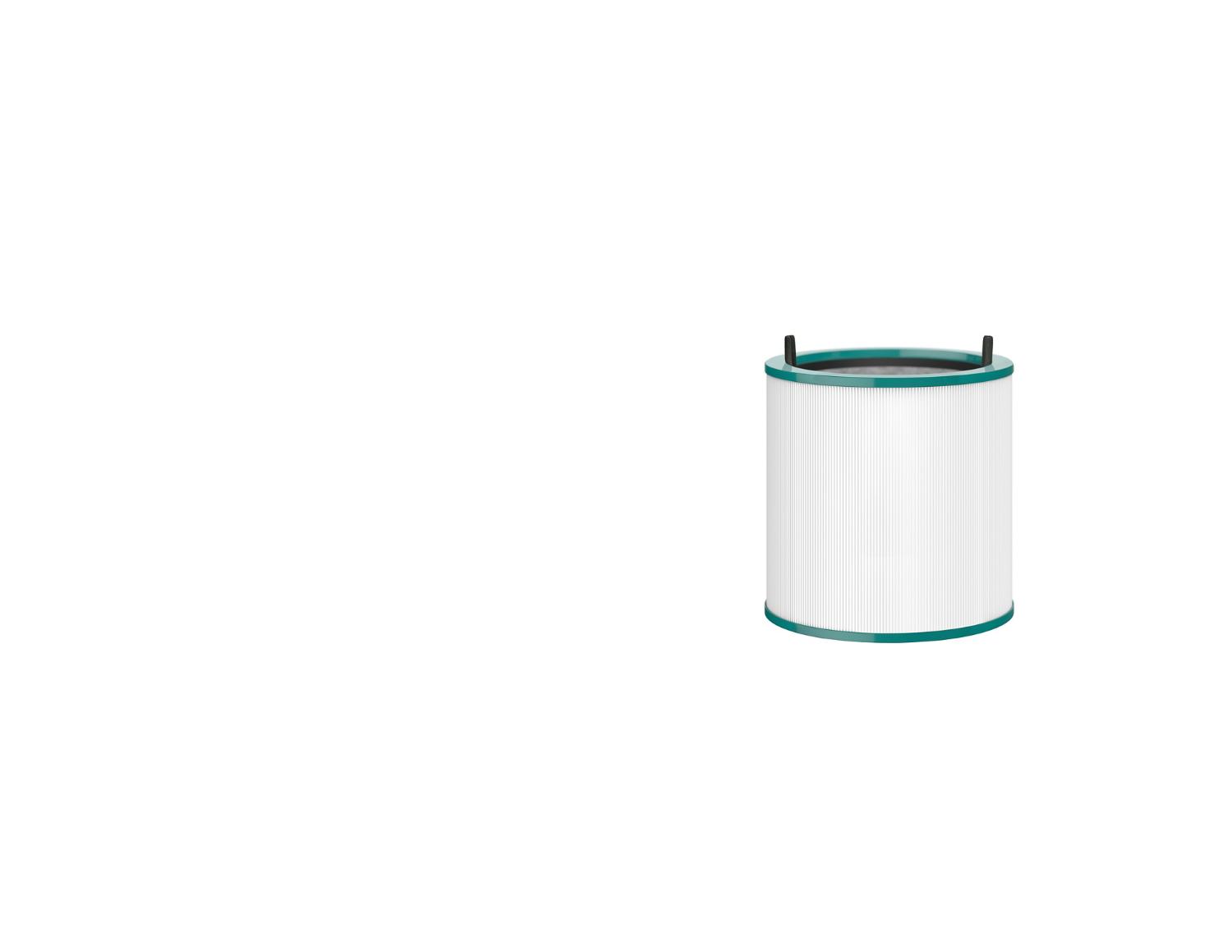 360° Glass HEPA Air Purifier Filter
The 360° glass HEPA filter removes 99.95% of allergens and pollutants as small as 0.1 microns.¹
Compatible with:
Dyson Pure Cool Me™ & Dyson Pure Cool Link™ Tower

Cleaner indoor air, day after day
Over time, purifier filters can get clogged up with microscopic pollutants, and even let unpleasant odours back into the room. That's why we recommend changing your filter when your machine alerts you – so it keeps on running effectively, for a cleaner environment.
How to replace the filter
To change your filter and reset the filter indicator, follow our helpful video below. Alternatively, follow the instructions in your machine's operation manual. Always unplug the machine before changing filters. 
Not the filter you're looking for?
Discover the latest Dyson purifiers, humidifiers, heaters and fans
Dyson engineers are perfectionists. Channelling our relentless dissatisfaction, we have re-engineered our latest purifier and humidifier range to be fully sealed to HEPA H13 standard.⁴ Capturing 99.95% of ultrafine particles and preventing pollutants from leaking back into the air you breathe.
Dyson purifer fans and heaters capture gases², allergens and 99.95% of pollutants from the air³. Fully sealed to HEPA H13 standard⁴.

Automatically humidifies, captures dust, allergens and H1N1 virus¹. Engineered to deal with pollution and dry air, using multiple advanced technologies. 

 
¹ Tested to EN1822. Gaseous capture rates vary. Asthma & allergy friendly, and the Asthma & allergy friendly logo are trademarks of Allergy Standards Ltd.