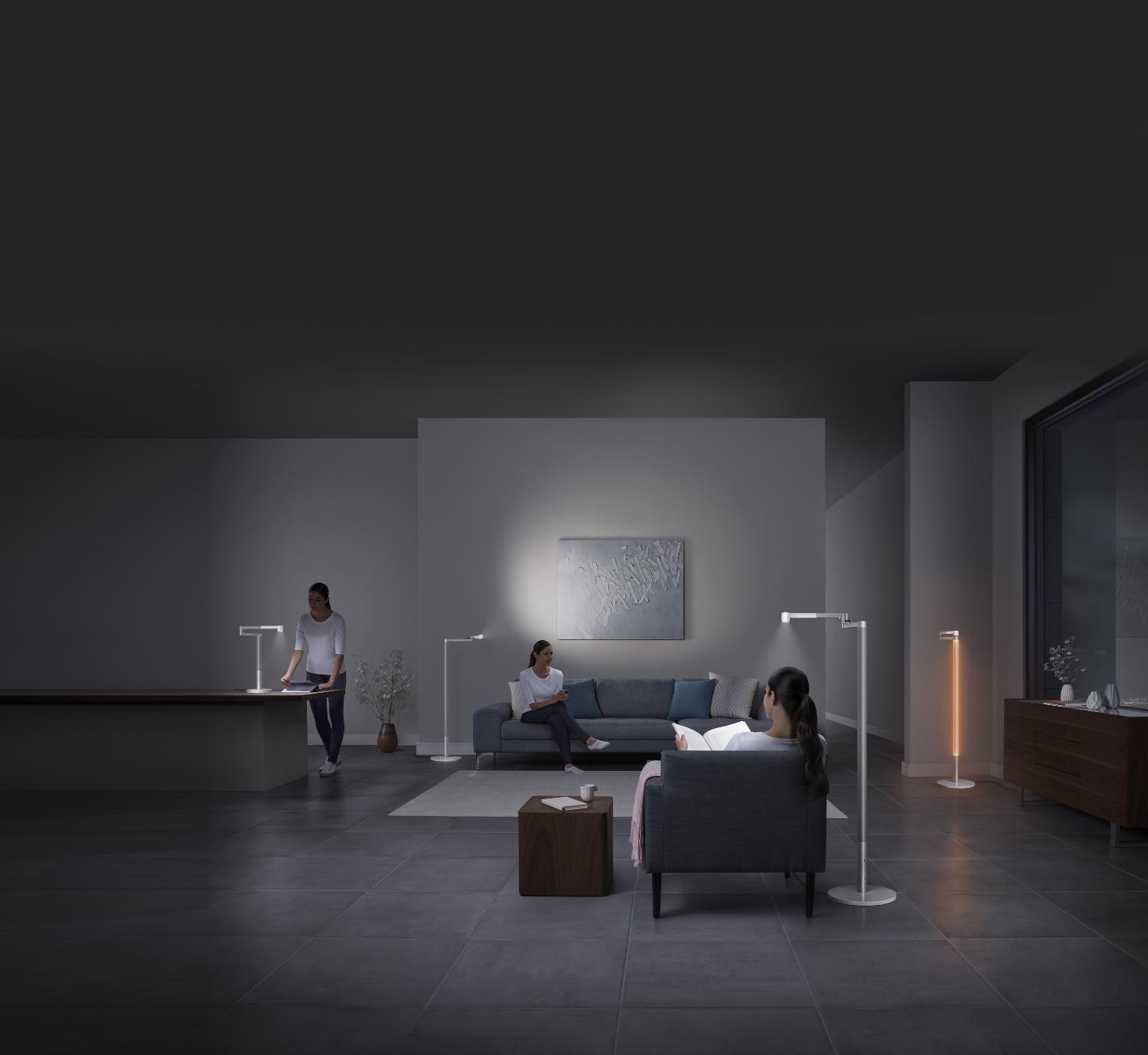 Transforms for your space.
4 lights in 1.
Precision-engineered mechanics let you change the light's format to suit the way you live, work and relax.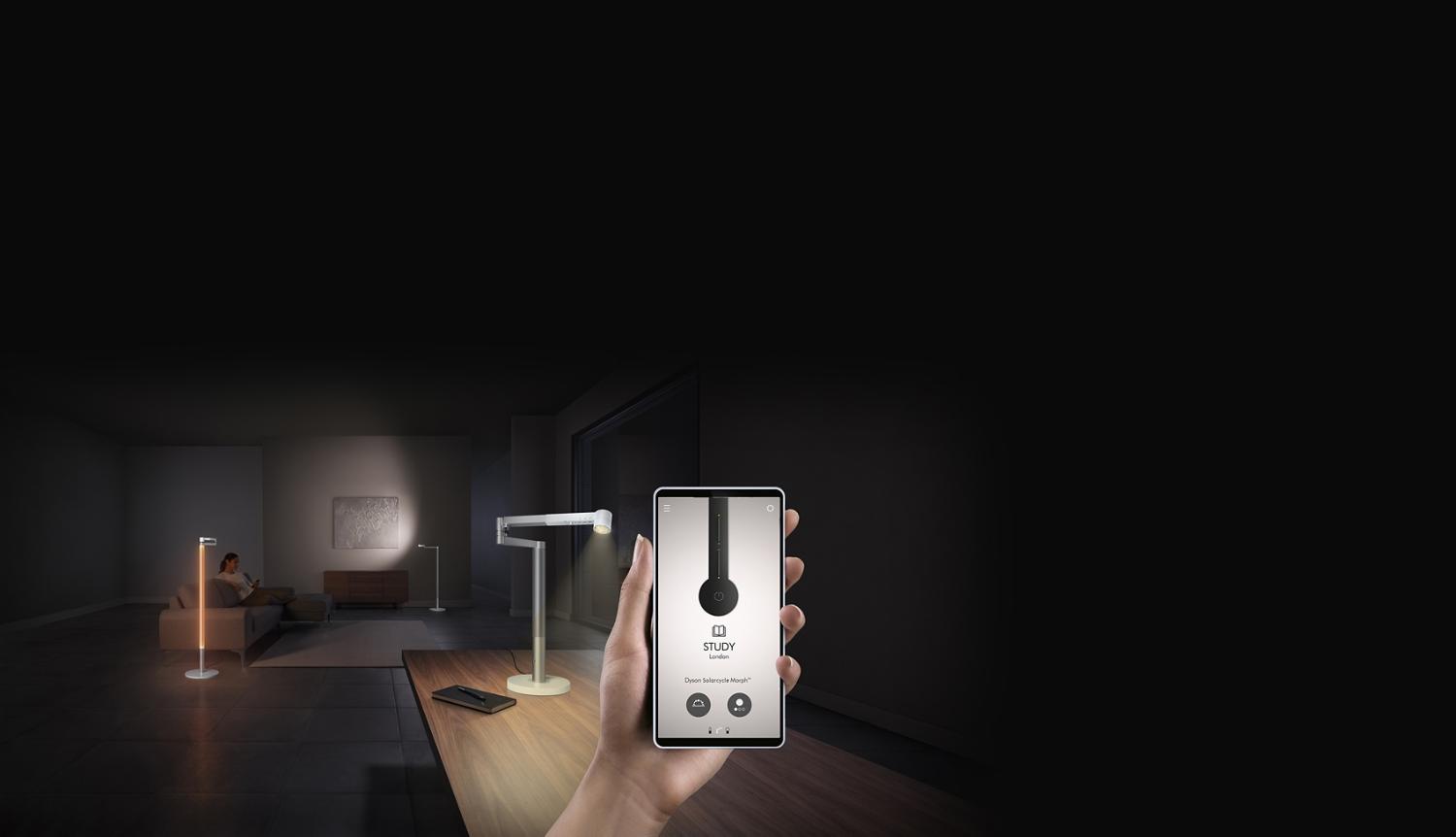 The right light for the time of day
Intelligently tracks your local daylight using a GPS-driven algorithm. Adjusts colour temperature and brightness every 60 seconds.
Task light

Focused, powerful light. Engineered to help reduce eye strain.²

Indirect light

Rotate the optical head, for soft background light or enhancing the sense of space.

Feature light

High-quality light for showcasing art and decorative features.
Ambient light

Stem lights up to create a relaxing environment, with reduced blue light.

Controlled by the Dyson Link app³

Adjust light for your age, task, mood and time of day.

Magnetic touch-glide docking

The optical head seals to the stem to create a comforting orange glow.
Dyson Lightcycle Morph floor (Black)
Specifications
Colour temperature

2700-6500 K

Light source

LED

CRI

90 MIN

Rated power

11.2 W

Luminous efficacy

75 l/W

LED life time

181,000 hrs

Electrical class

Class III

Light output ratio

80 Percent

Standby power consumption

<0.5 W

Input voltage

100-240 Voltage

Beam angle

78 degrees

R9

48 MIN

Frequency

50/60 hz

Colour temperature docked

1800-3400 K

Colour temperature undocked

2700-6500 K

Light output ²

850 lm

Average Lux Level ³

1,546 lx

Flicker ⁴

<1 Percent

Weight

6.1 kg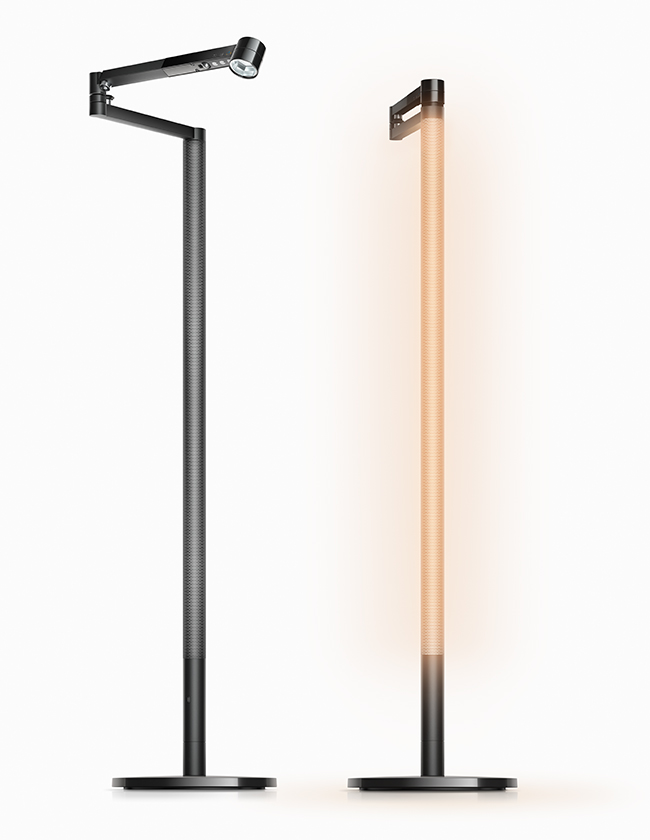 Height

1,250.6 mm

Length

465.1 mm

Width

301.6 mm