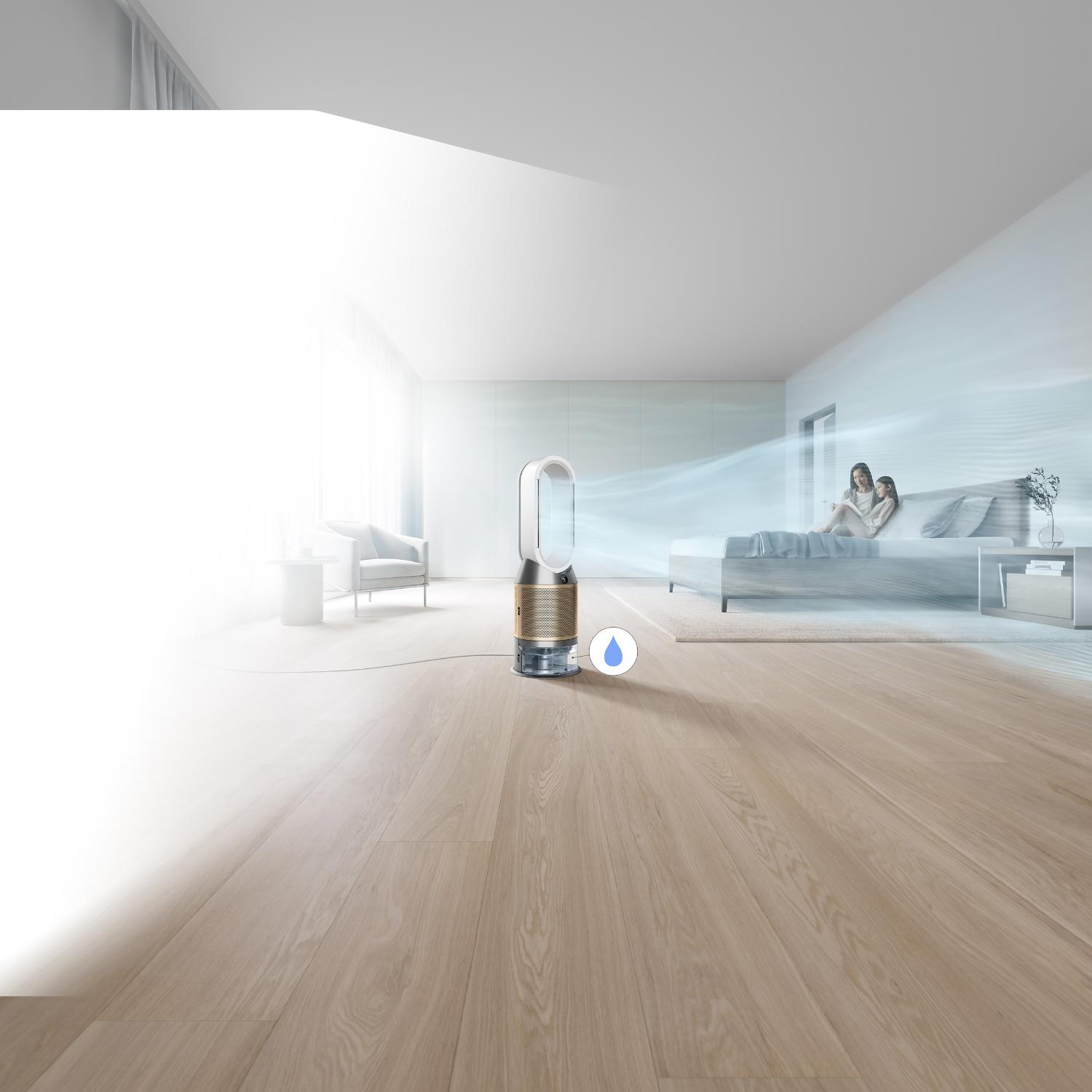 Captures dust, allergens and H1N1 virus.⁴ Even destroys formaldehyde.¹
Hygienically humidifies by removing 99.9% of bacteria in the water.²
Detects formaldehyde found in household items
Purifies by removing 99.95% of ultrafine particles⁵
Fully sealed to HEPA H13 standard⁶
Frequently asked questions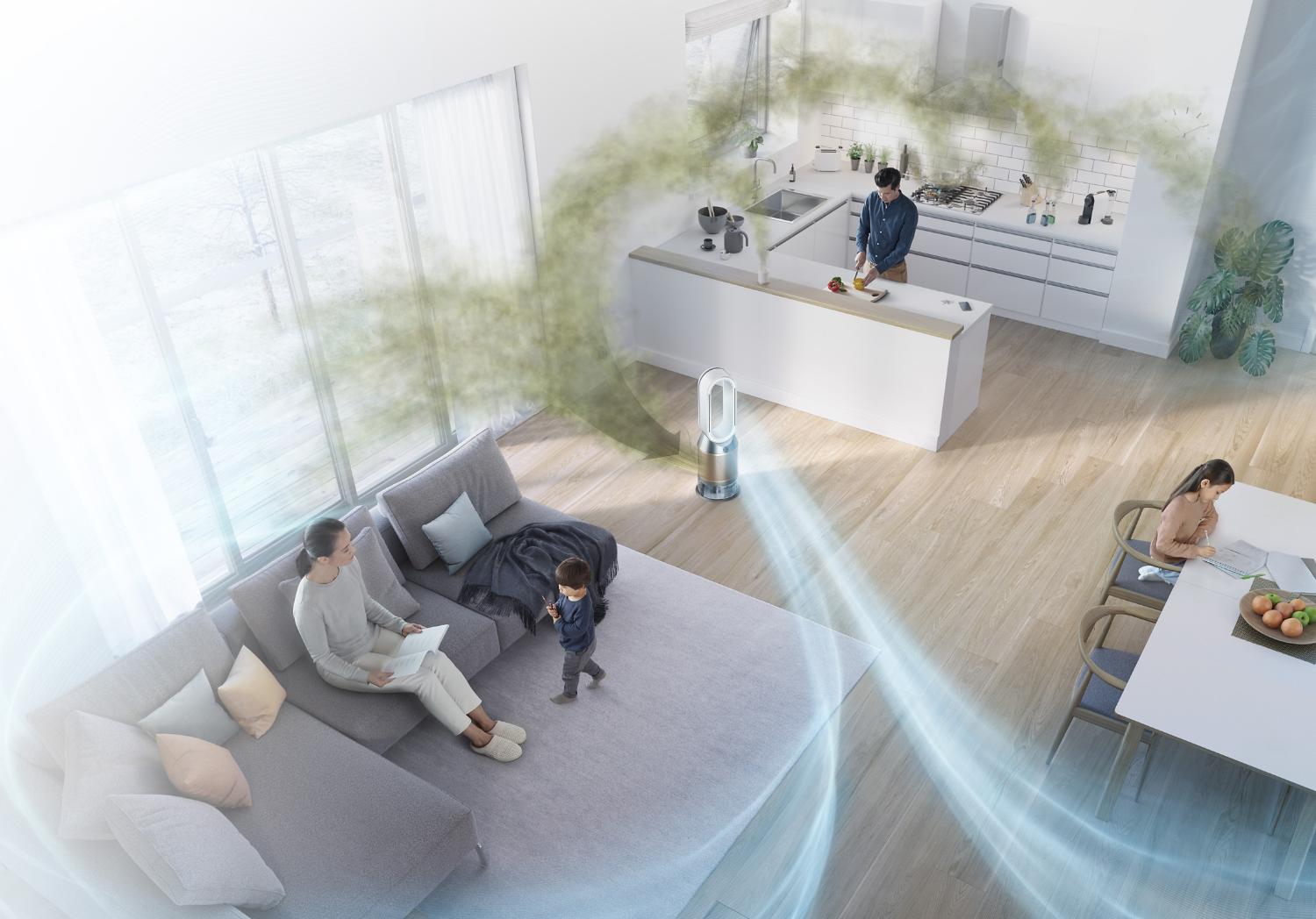 Powerful circulation to purify and humidify the whole room
Dyson purifiers draw pollutants, such as pollen, dust, allergens and smoke, from every corner of the room and Air Multiplier™ technology projects purified, humidified air throughout the room.⁸
Dyson purifier humidifiers are tested beyond the industry standard
We test our purifier humidifiers in a room size of 81m³, with nine sensors that continuously measure air quality. Some other manufacturers use a small 28.5m³ chamber, with only one sensor and a fan to boost circulation.
Industry-standard test chamber – only 28.5m³

Dyson POLAR test chamber - 81m³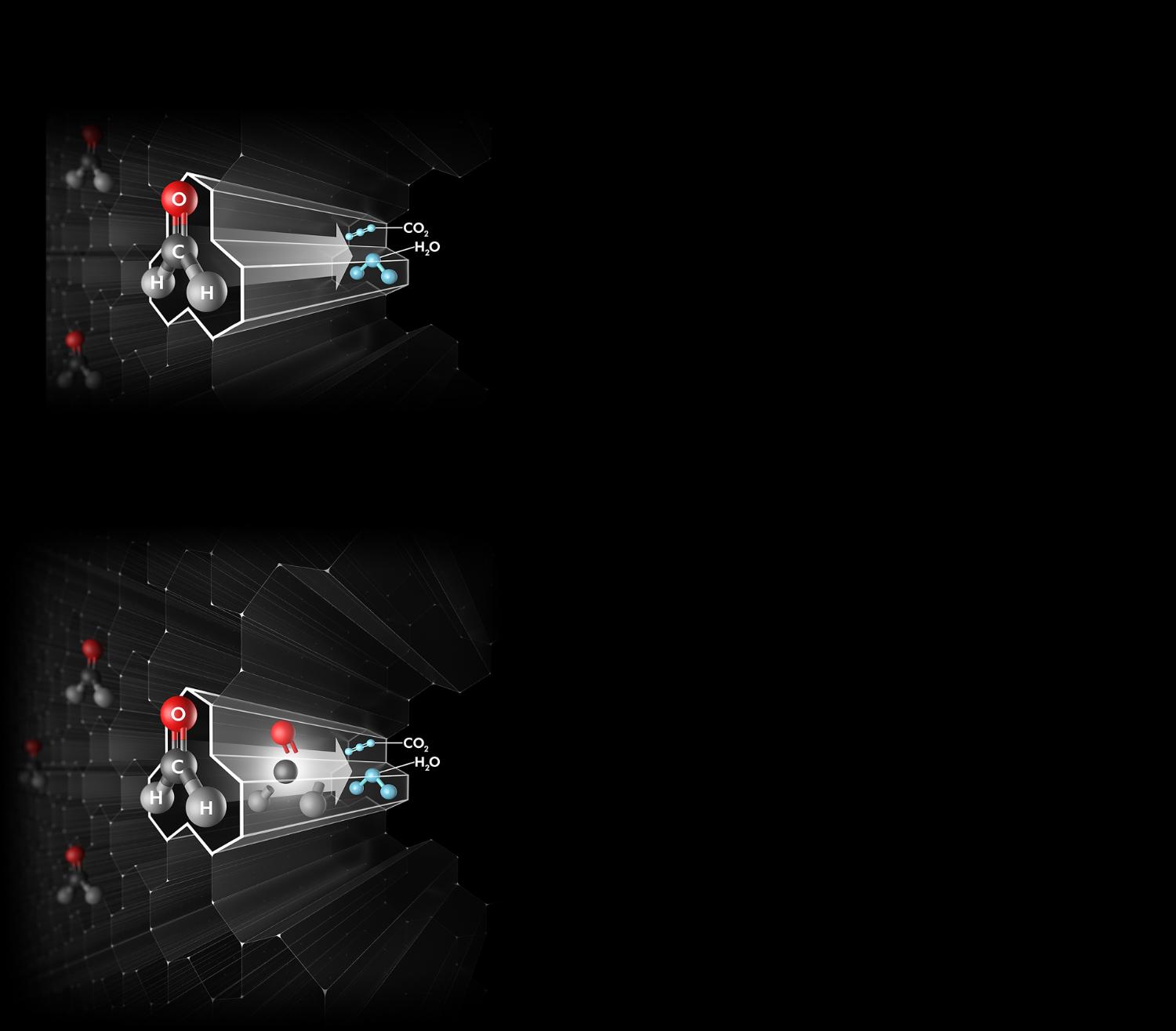 Destroys formaldehyde, continuously¹
Dyson's unique catalytic filter continuously traps and converts formaldehyde into water and CO₂, in billions of catalytic tunnels.
Common household pollutants
Carpets, rugs and flooring

Household fumes and cooking

Cleaning products and candles

Gas stoves and car exhausts

Industrial emissions and house dust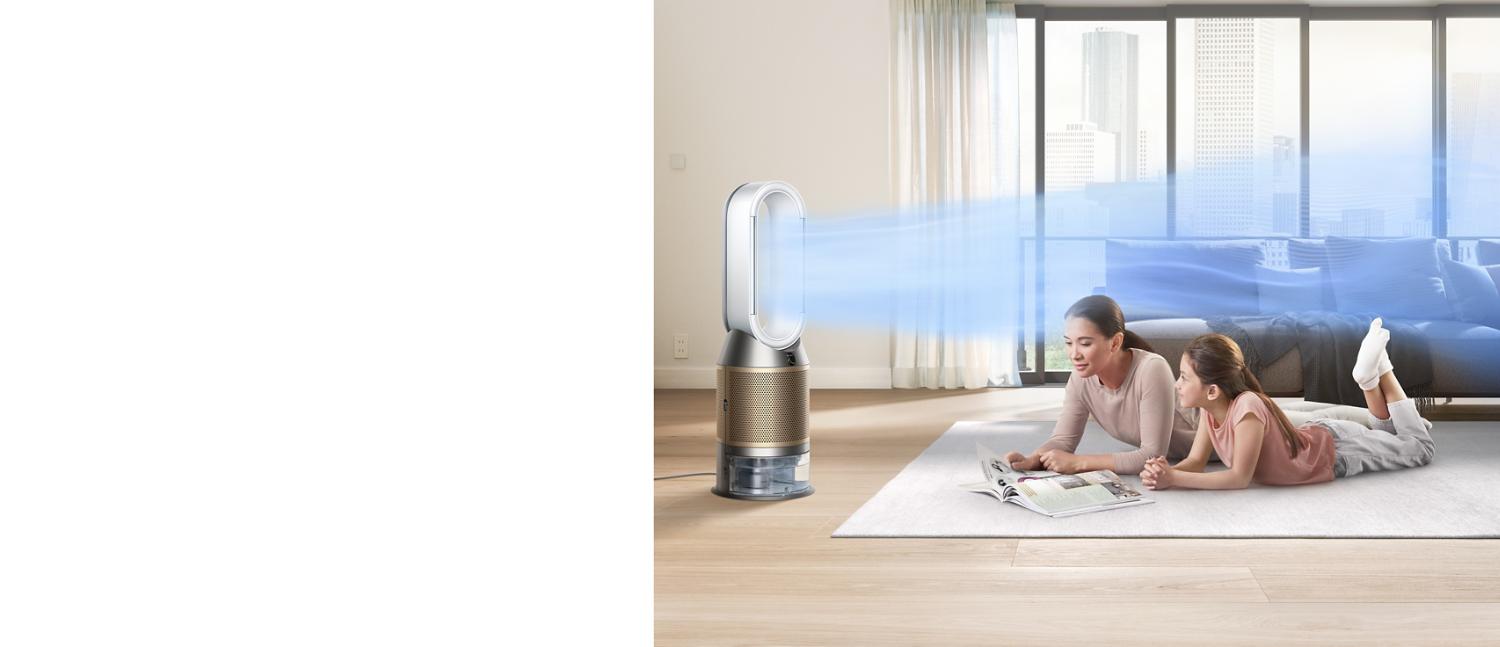 Only a Dyson is fully sealed to HEPA H13 standard⁶
To prevent pollutants leaking back into the air, it's not just the filter that's sealed to HEPA H13 standard, it's the whole purifier humidifier.⁶ So what goes inside, stays inside.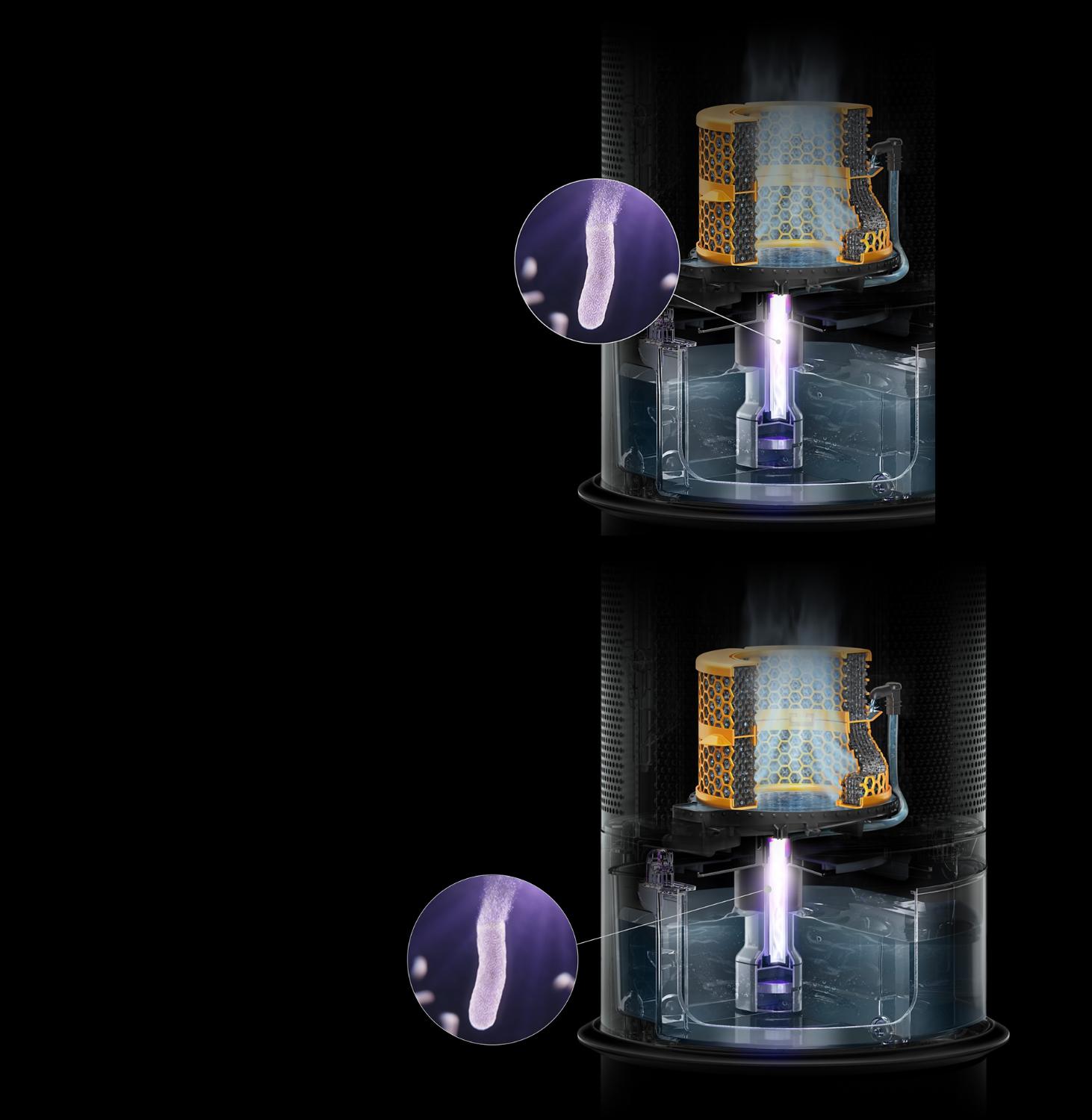 Destroys potentially harmful bacteria
Dyson Ultraviolet Cleanse technology exposes every drop of water to a powerful λ275nm UV light. This kills 99.9% of bacteria in the water.² Cleansed water is then evaporated by the biostatic 3D air mesh, before hygienic, humidified air is projected throughout the room.³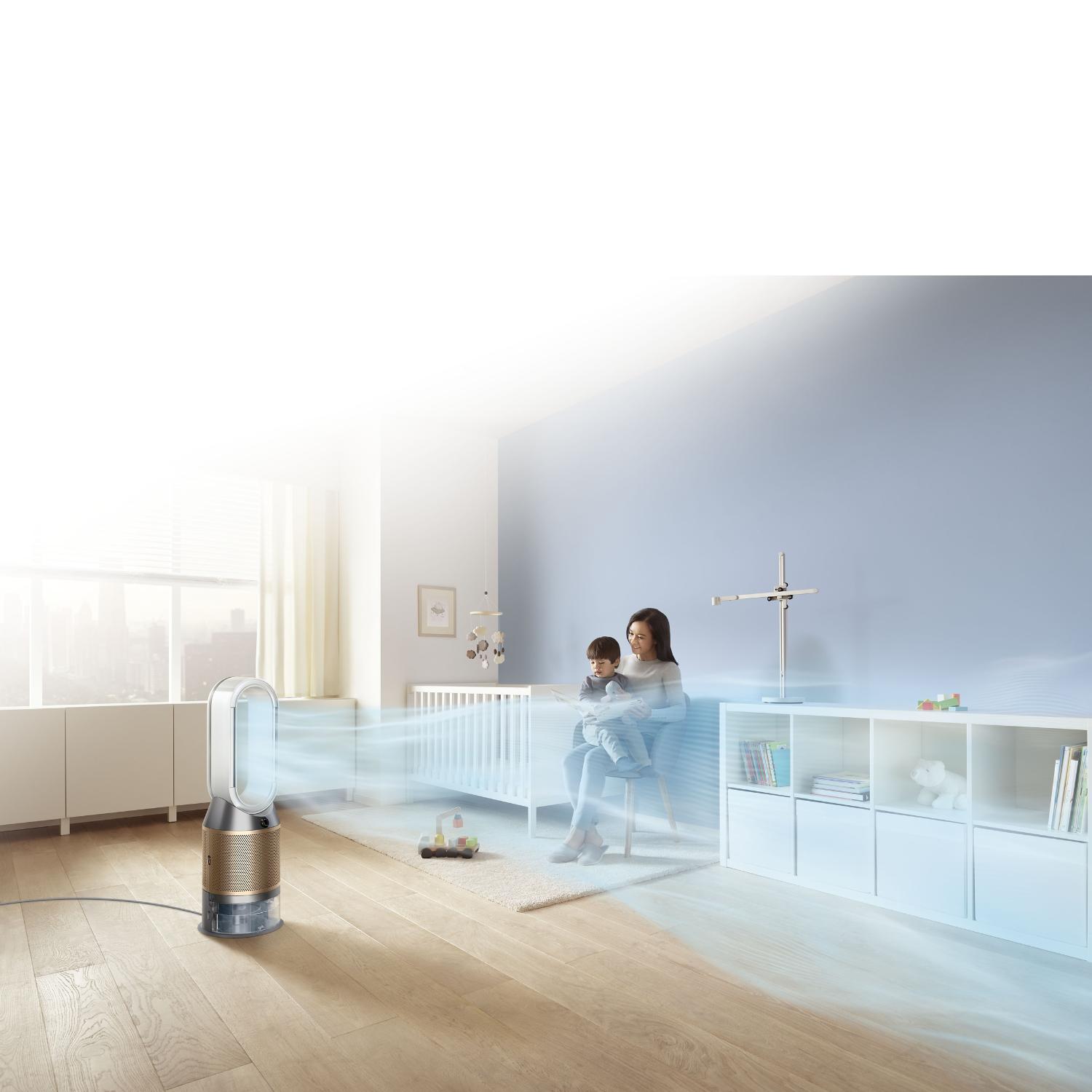 To humidify your environment, hygienically
Central heating and air conditioning units can contribute to dry air developing in the home, which can cause dehydration. The Dyson purifying humidifying fan automatically maintains the target level of moisture in your air with an invisible stream of evaporated water, and no mist – for a more comfortable environment.
Download the MyDyson™ app⁷
Frequently asked questions
Where should I place the purifier humidifier in my room?
Your Dyson Pure Humidify+Cool™ is engineered to purify and humidify single rooms, so you should use it where you spend the majority of your time at home. When placing the machine, make sure there's at least a few feet of clearance on all sides, so that the air can circulate effectively. Close doors and windows and place away from air vents. 
How often should I run a Deep clean cycle?
This depends on the water hardness where you live. The machine prompts you to run the cycle once a month in hard water areas. It prompts you less often in softer water areas. You can select your water hardness with the MyDyson™ app. Running a Deep clean cycle helps to eliminate odours that occur through poor maintenance.

Replacement filters, engineered for your machine
We recommend replacing your HEPA and carbon filter when your machine alerts you – so it continues to run effectively.