The Dyson indoor pollution guide
Check which pollutants could be hiding where you live by exploring our indoor pollution guide.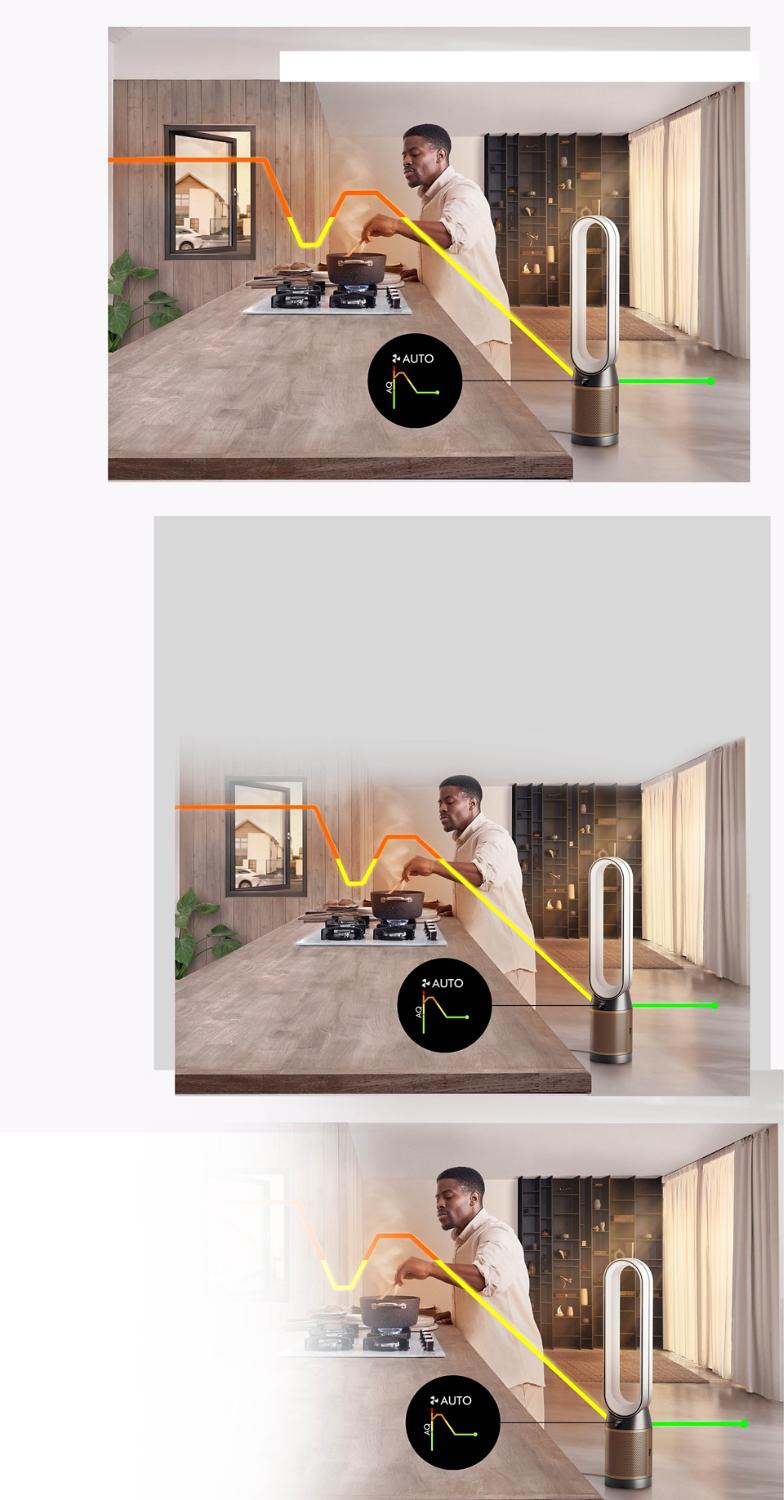 Many indoor activities and household products emit pollution
Cooking, cleaning, even getting ready for work can release inhalable pollutants into your home. Dyson air purifiers automatically diagnose your air quality – sensing and capturing airborne particles, and displaying real-time reports on the LCD screen or your MyDyson™ App.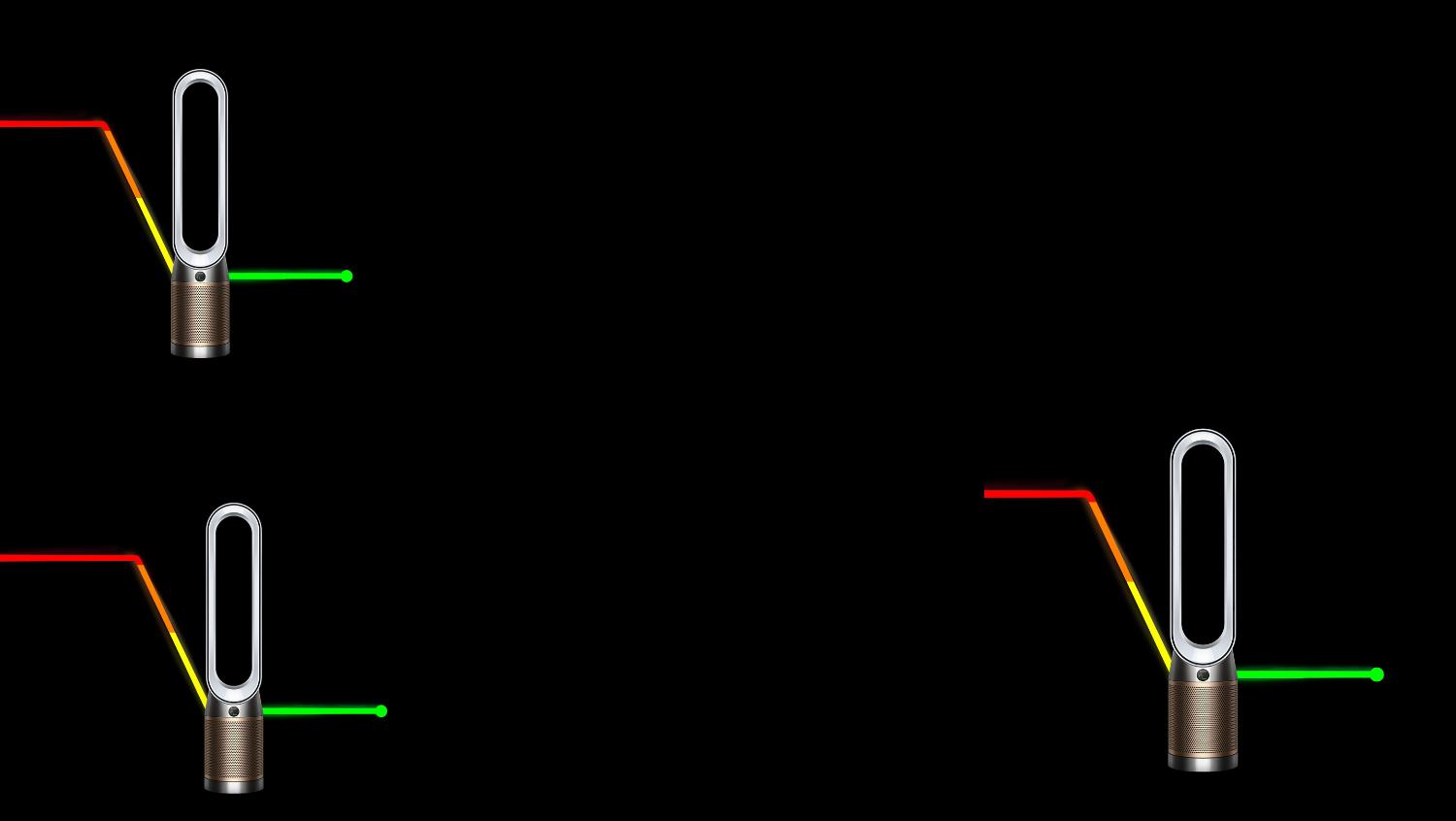 Three key things to look for in an air purifier
Automatic sensing, a fully-sealed machine and long-range air projection are key to effective air purification. That's why they're at the core of our technology. And why we've been testing them for generations.
Automatic sensing

Reacts automatically to remove pollutants, only using energy when needed.¹

Fully-sealed machine

Fully sealed to HEPA H13 standard. So the pollution captured inside stays inside.²

Long-range air projection

Dyson Air Multiplier™ technology projects purified air into every corner of the room.³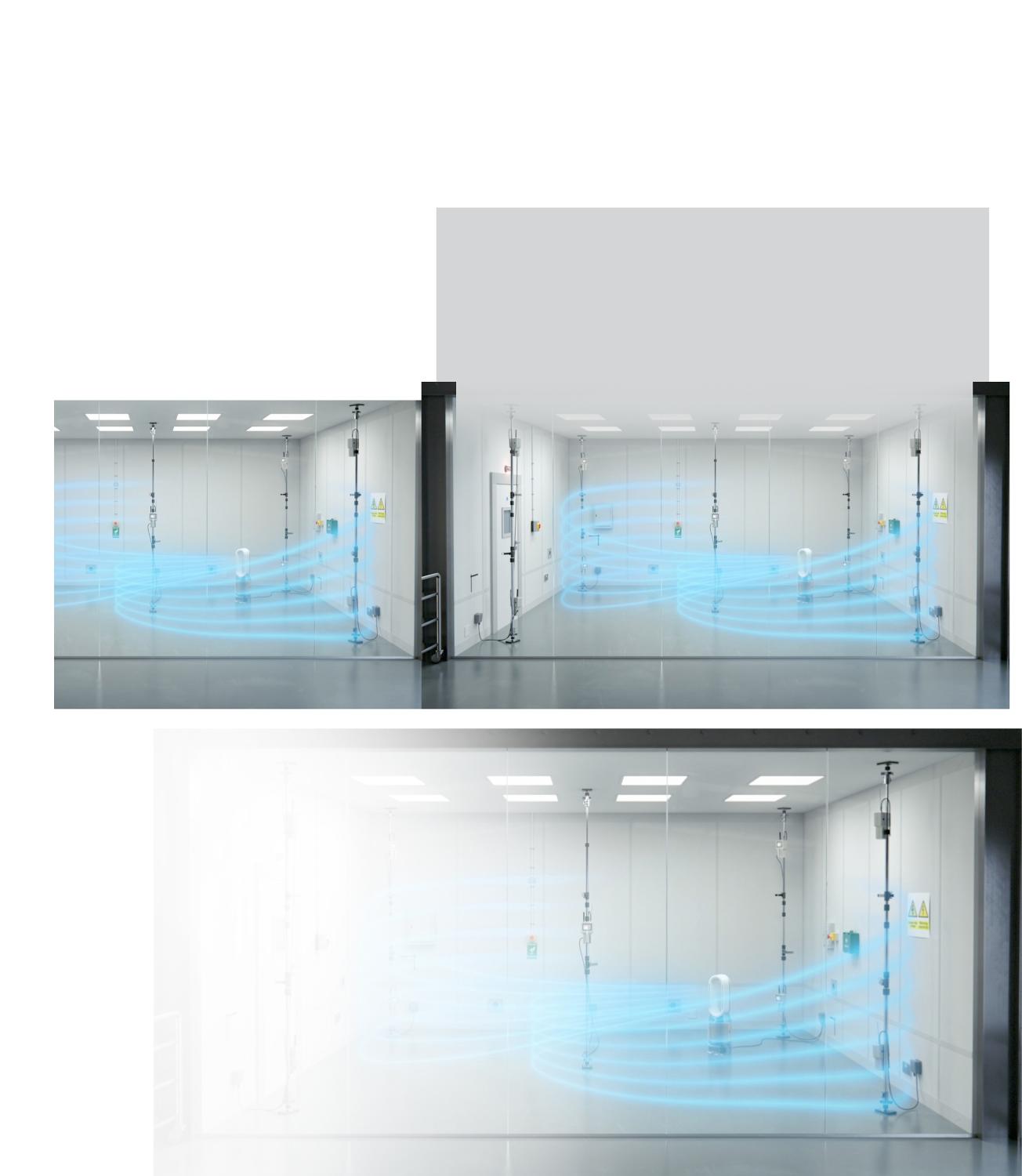 Tested for real homes
Standard Clean Air Delivery Rate (CADR) tests in small chambers with ceiling fans don't represent real living conditions.
So our engineers spent years developing a new testing methodology, called Point Loading Auto Response (POLAR), to measure real-world performance more accurately.
Find the right purifier for you
Try our indoor air pollution guide and find out which purifier is right for you and your home.
Frequently asked questions

Dyson goes backpacking to investigate air quality
One global pollution problem. Many globetrotting data gatherers. From journalists to fitness experts, individuals far and wide are helping our research by wearing our prototype air quality backpack to monitor pollution levels.