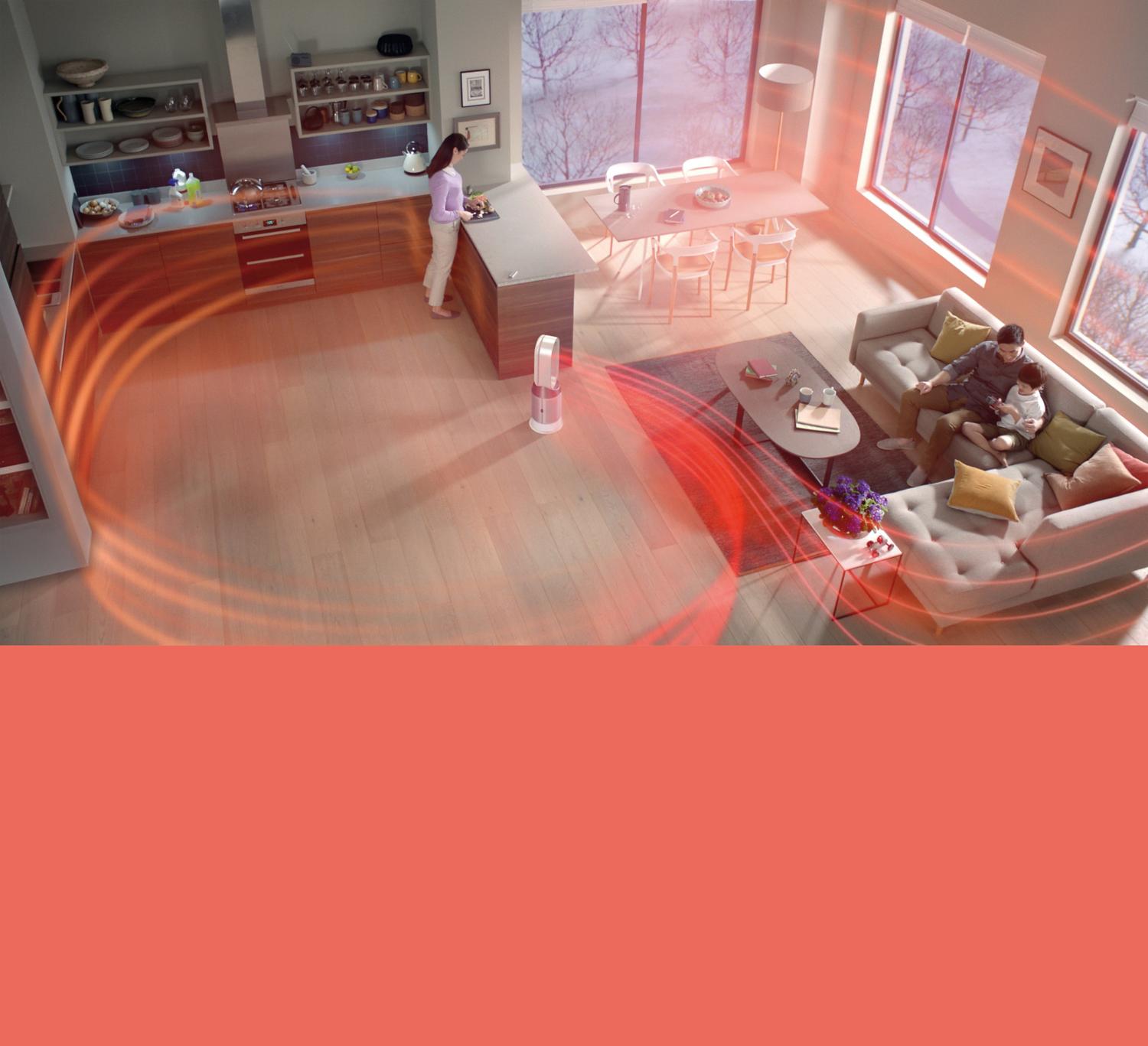 Triple function

Purifies all year round. Heats with thermostatic control in winter. Cooling fan in summer. 

360° Glass HEPA filter

The Dyson 360° Glass HEPA filter removes 99.95% of particles as small as 0.1 microns - that's roughly 100 times smaller than a human hair.¹

Air Multiplier™ technology

Amplifies surrounding air, giving an uninterrupted stream of purified airflow.