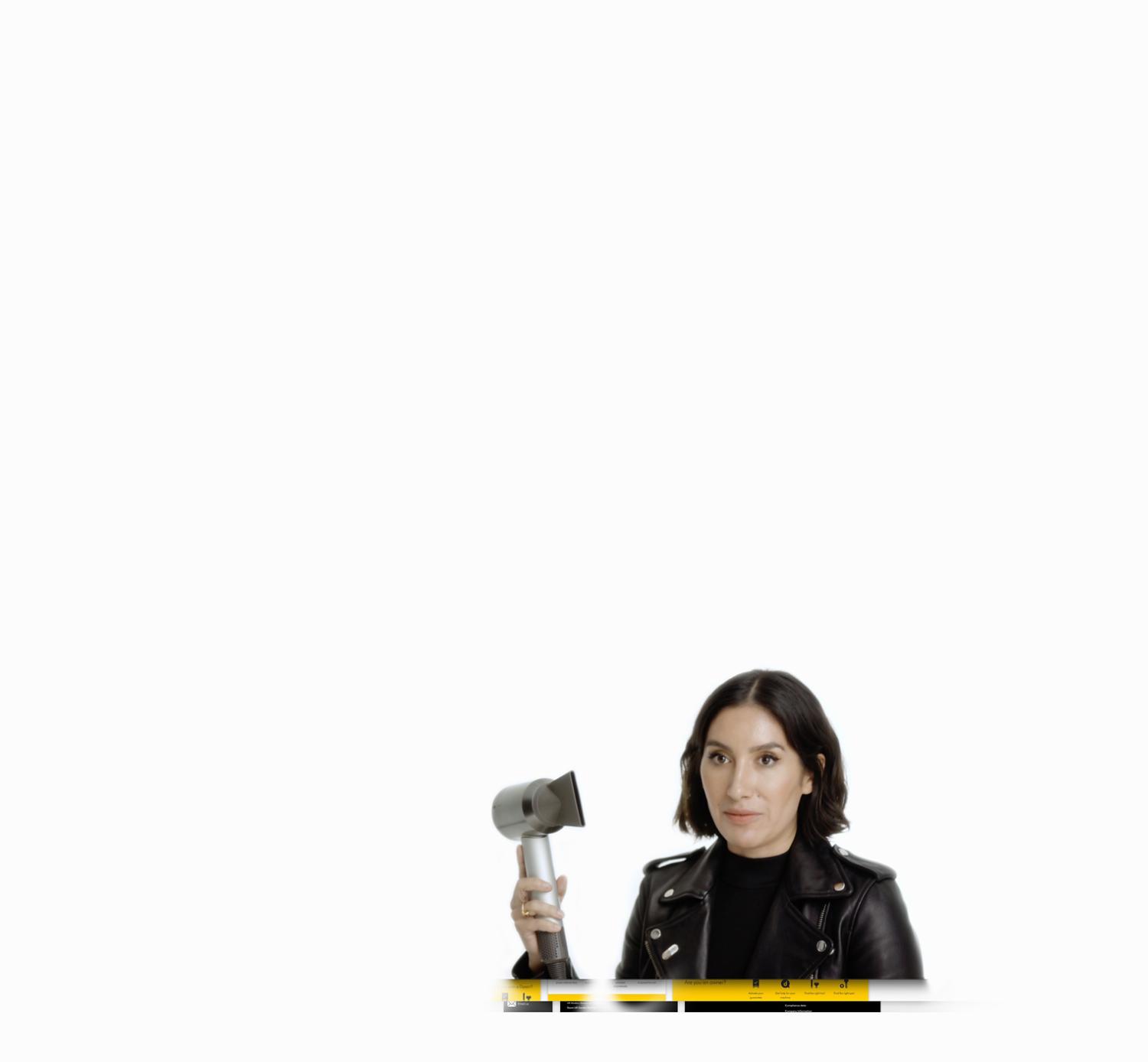 Styling attachments and accessories for your Dyson Supersonic™ hair dryer Professional edition
Professional edition attachments
Professional concentrator

Creates a high-velocity blade of air that's perfect for styling.

Dries hair gently using smooth, wide air, and quickly removes excess water from your client's hair before styling.

Improved diffusion helps reduce frizz and define curls and waves.
Professional edition accessories

Engineered to neatly hold your Dyson Supersonic™ hair dryer Professional edition and attachments.

Wall cradle and magnetic attachment docks (Silver)

Beautifully-crafted wall cradle and magnetic attachment docks for professional salons.
Wide-tooth comb attachment

Part No. 969748-01

Engineered for coily and afro hair, the Wide-tooth comb attachment has robust teeth to help lengthen hair as it dries or create volume and shape. 

Styling Concentrator

Part No. 970265-05

Style your hair one section at a time with precise, controlled airflow

Gentle air attachment

Part No. 969749-01

Fast yet gentle styling for fine hair and sensitive scalps.