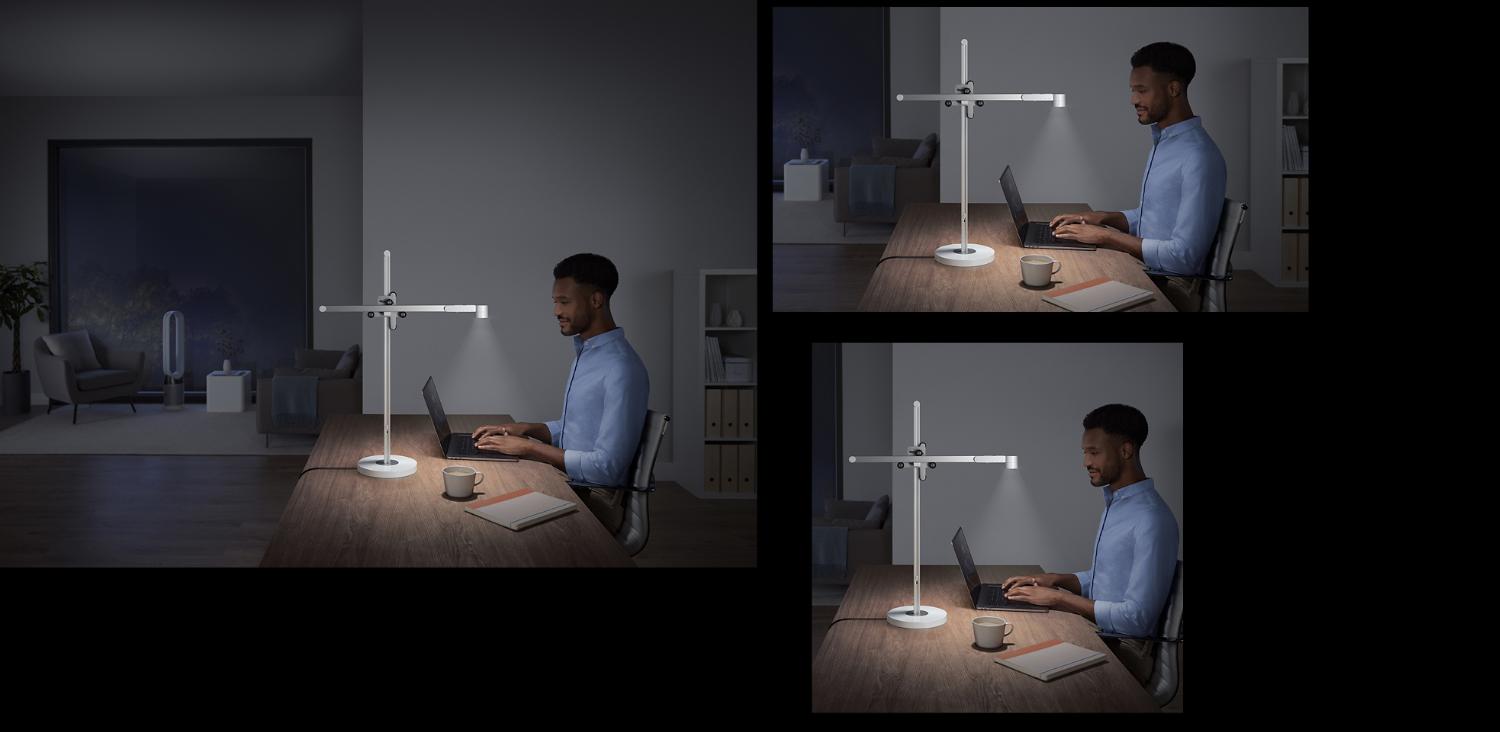 Dyson Solarcycle™ desk light
Intelligently tracks local daylight. With light quality that lasts 60 years.¹
Buy direct from the people who made it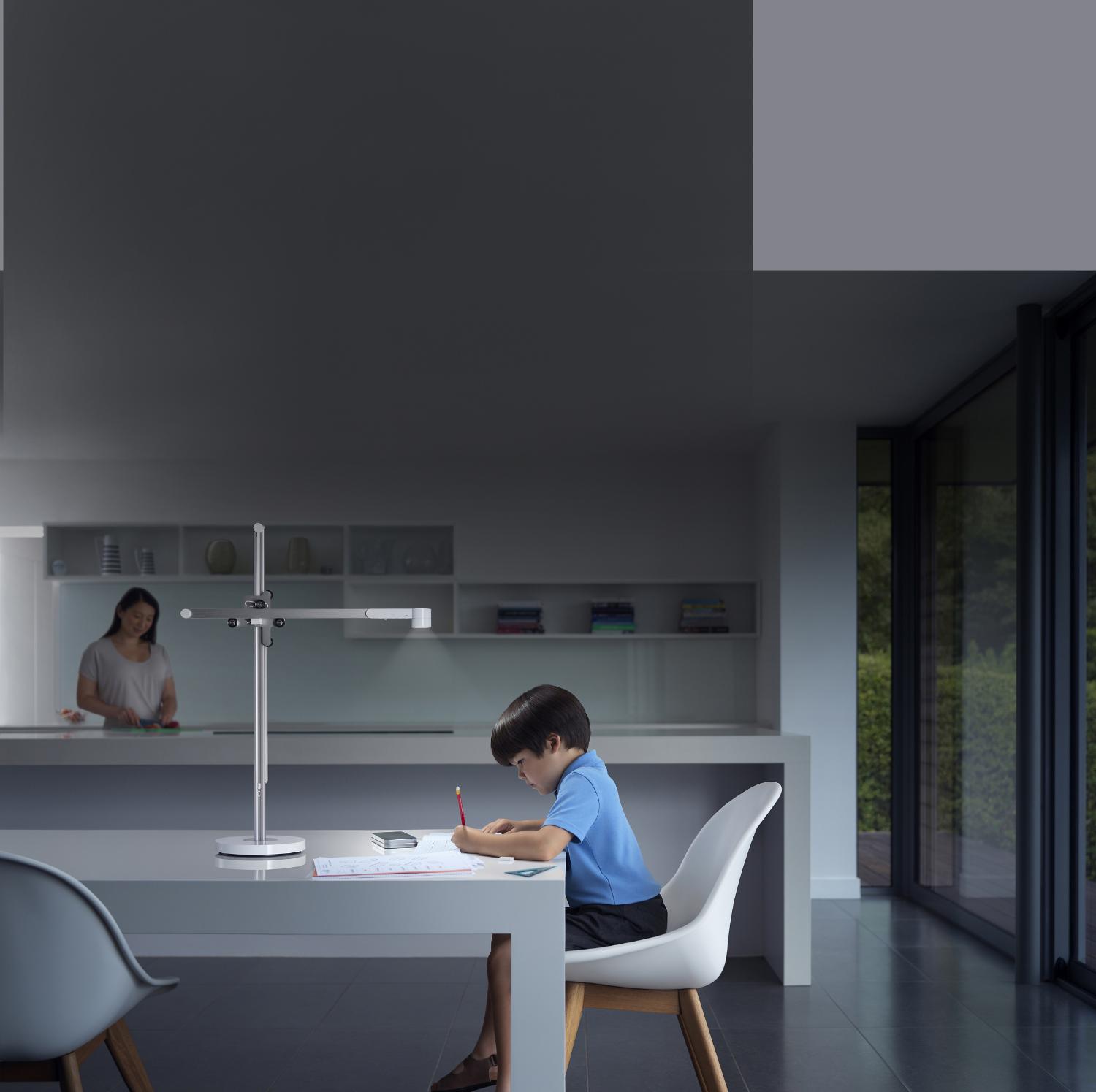 Supports optimal illumination throughout the day
The Dyson Solarcycle desk light personalises illumination for your age, task and time of day. With powerful, high-quality light engineered to help reduce eye strain for working and studying.²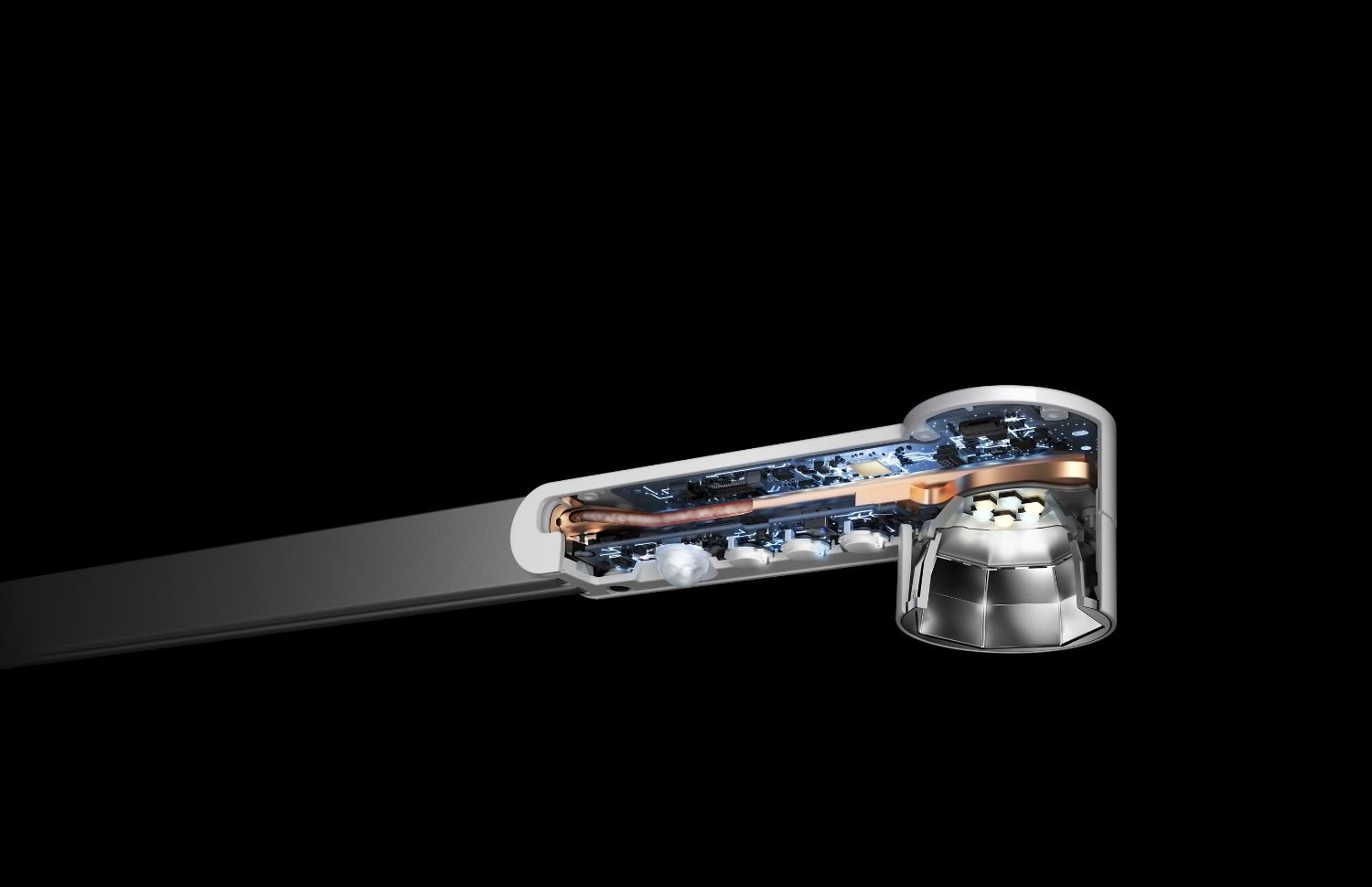 Heat Pipe cooling technology. Protects light quality for decades.
Without proper cooling, LEDs can quickly overheat, causing fading and discolouring. In the Dyson Solarcycle task light, a vacuum-sealed copper tube continuously draws heat away from the LEDs, maintaining light quality for 60 years¹.
Local daylight tracking technology

Calculates the colour temperature and brightness of your daylight, every 60 seconds. Giving you the right light for the time of day.

Ambient light sensor

Automatically adjusts to changes in background light, maintaining constant brightness on your work surface.

Energy-saving motion sensor

An infra-red motion sensor switches the light on when you're near, and off when no movement is detected for 5 minutes.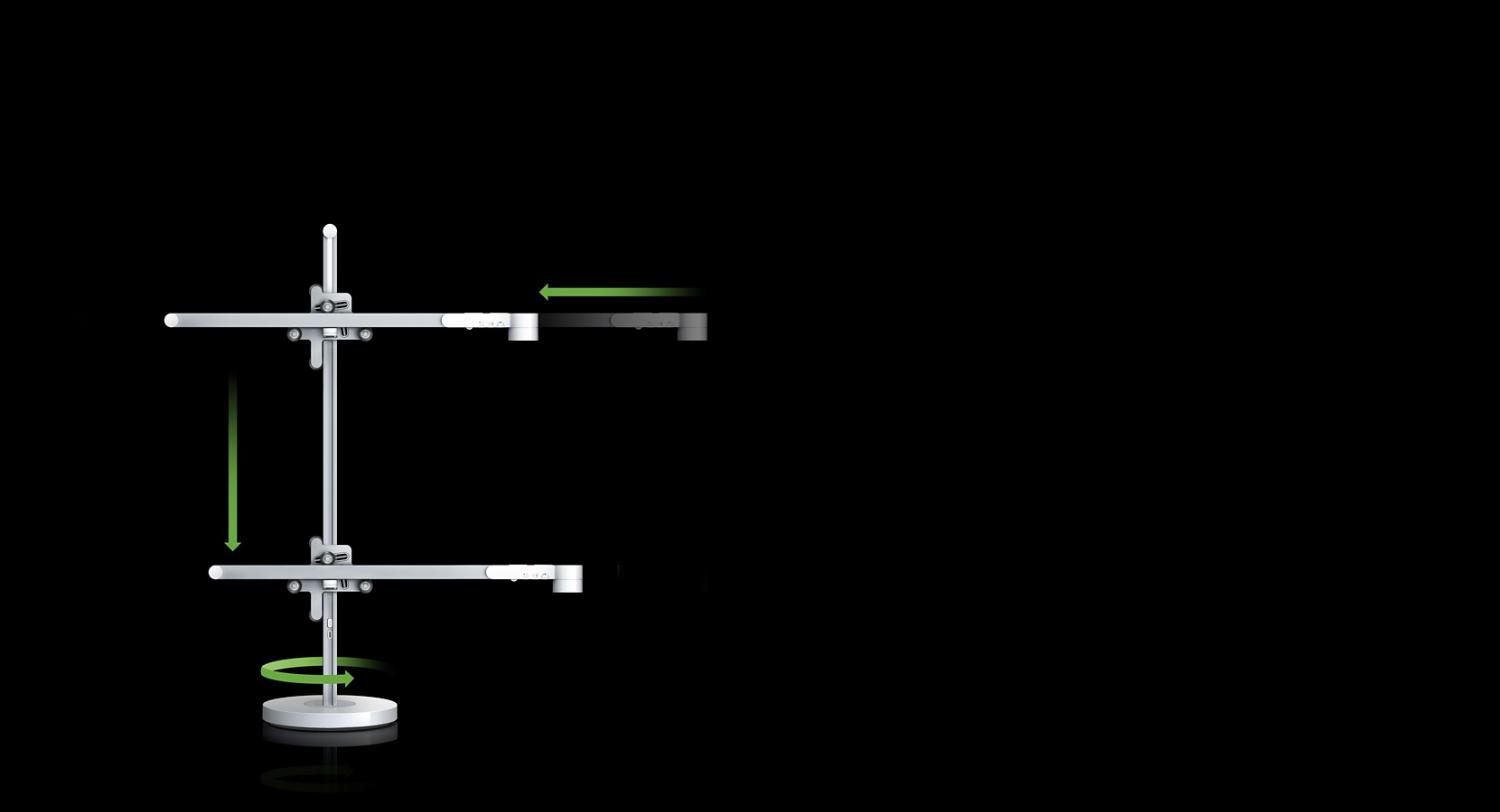 3 Axis Glide™ motion. The right light where you need it.
A gentle touch of the arm lets you precisely position light – vertically, horizontally and through 360°. So you can vary the pool of light to suit your task and work space.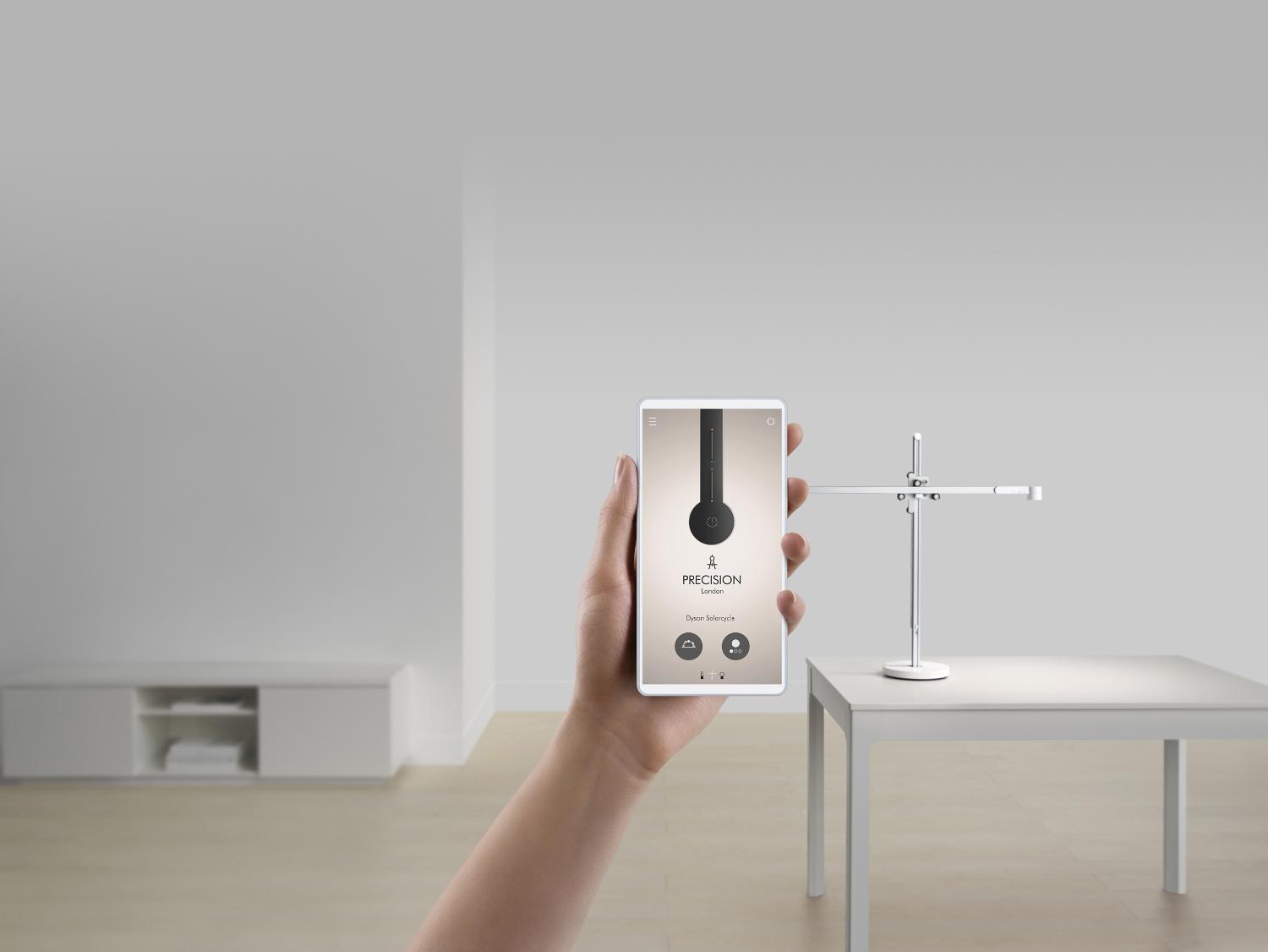 The right light at your fingertips
Personalised light is made possible by the Dyson Link app³. Intuitive preset modes, or up to 20 customised settings, let you quickly adjust light for your mood and task.
See how the Dyson Link app³ gives you the recommended light for your task and time of day
Precision mode

High-intensity light with a CRI of 90 or above, helps improve visual performance² for intricate tasks and working with colours.

Study mode

Surpasses recommended light levels for studying² and adjusts colour temperature with daylight, so you study under the right light for the time of day.

 

Boost

For tasks that require extra focus, Boost provides brighter, cooler light for bursts of 20 minutes.
Wake-up mode

Creates a more natural wake-up environment by switching on and gradually brightening at the time you like to wake up.

Age adjust

Automatically provides the recommended brightness for the age you enter in your user profile.⁴

Relax mode

Provides a warm, relaxing colour temperature with a low intensity, still bright enough for reading.
Download the Dyson Link app
Light that adapts to you and your space
Dyson Solarcycle Morph™ floor lamp (White/Silver)
Transforms for your space. Adjusts to your day.
Adjusts colour temperature and brightness every 60 seconds.
Intelligent local daylight tracking.
Dyson Solarcycle Morph™ desk (White/Silver)
Transforms for your space. Adjusts to your day.
4 lights in 1. Stem illuminates for ambient glow.
Intelligent local daylight tracking.
¹LED-life calculation is based on L70 measurement according to IEC 62717, with an estimation of 8 hours' usage per day. Real-life results may vary.
²As per Illuminating Engineering Society (IES) The Lighting Handbook, Tenth Edition (July 30, 2011).
³Requires device to run app, Wi-Fi or mobile data, Bluetooth® 4.0 support, and iOS version 10 or Android version 5 (or above). Standard data and messaging rates may apply.