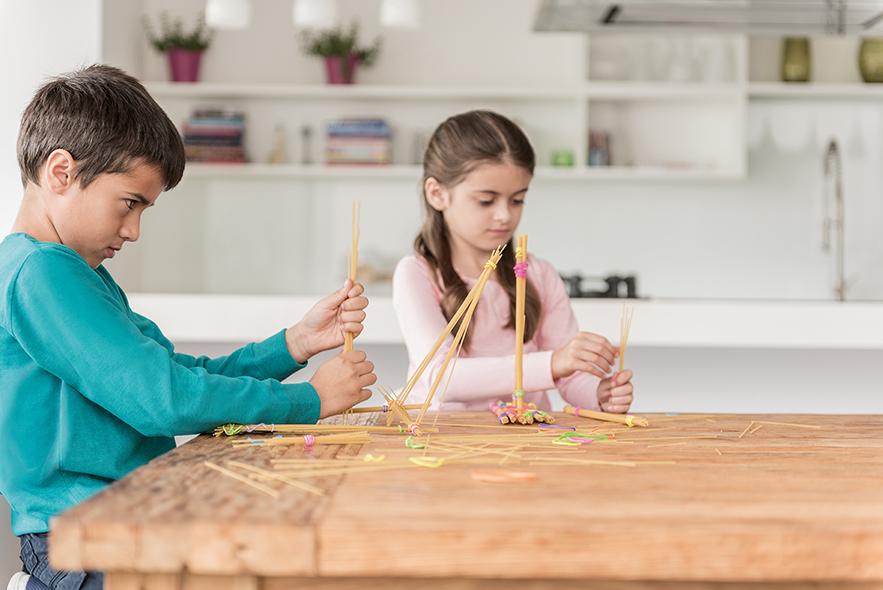 Dyson's popular engineering challenges for children, with a festive fix!
Created for children, the Challenge Cards inspire inquisitiveness and fuel excitement about STEM subjects, teaching children to problem-solve by applying simple engineering principles to at-home activities.

After some Christmas creativity? Here are two additional challenges to try this holiday season, alongside five of the best 40 challenges from the original pack. 
Air quality learning materials
The Foundation launched 'Engineering solutions: Air pollution'. It enables young minds to explore the global impacts of air pollution and understand how engineering and science can help us to find solutions. The problem-based resource contains a comprehensive student workbook, videos and a supporting pack, for parents or teachers. Find out more about the resource here.
James Dyson Award 2021
For design or engineering students and recent graduates, the James Dyson Award is an international design competition that inspires, encourages and celebrates budding inventors' new, problem-solving ideas – and provides a platform to launch them. Watch the global winners discover they won from James Dyson here.