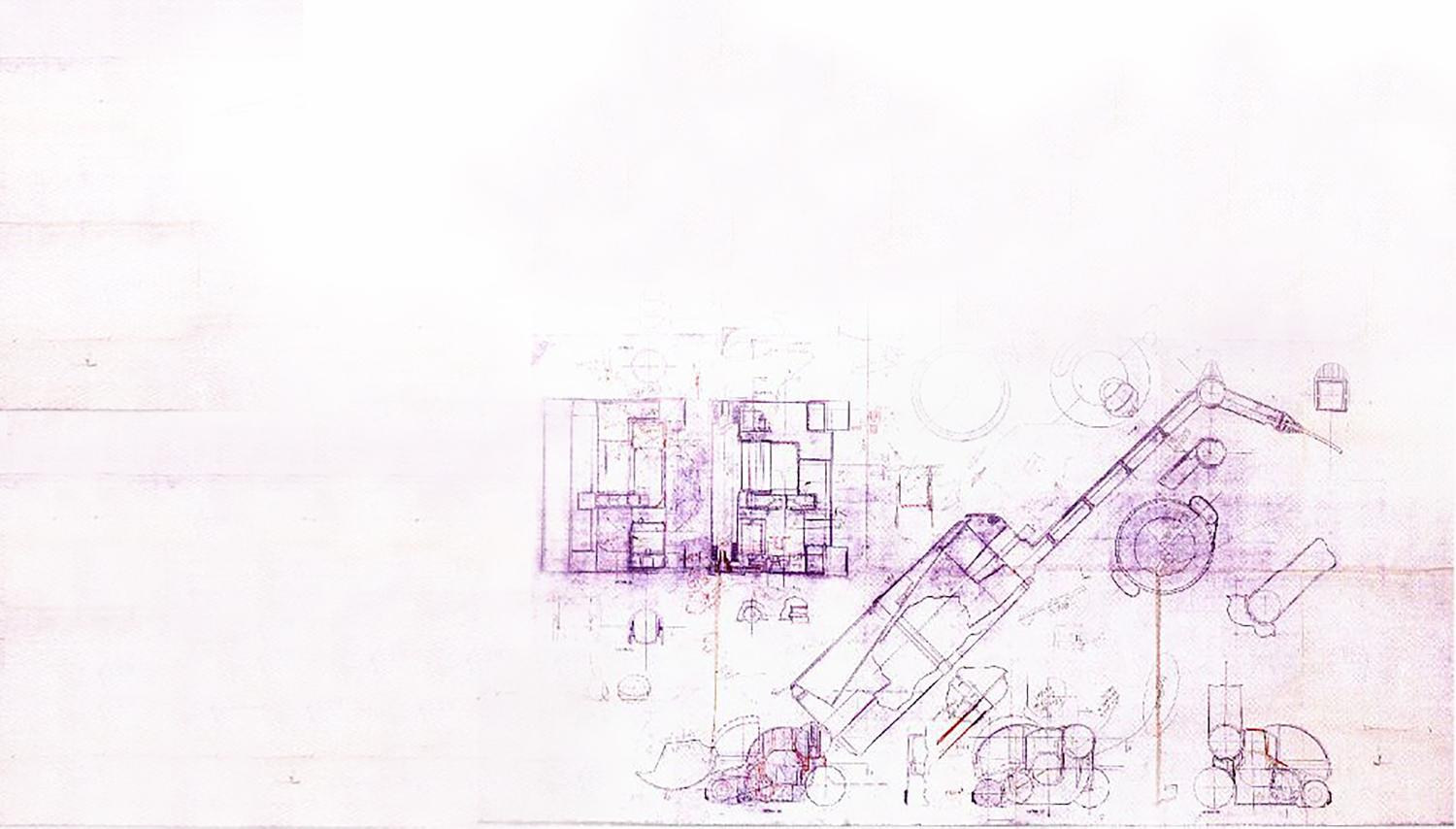 Doing more with less
By James Dyson
All images and films are attributable to Dyson.

Engineers instinctively want to improve things, make them more efficient and use fewer resources. We call it "lean engineering." It is one of our core philosophies that enables us to use science and engineering to reduce our environmental impact. This has been the case from day one, but our focus must sharpen. Whether it's through our pioneering technology, spaces, philanthropic activities or research, or through educating our people, owners and communities to make eco-friendly choices; it's essential that sustainability is at the centre of Dyson. Here's our journey so far:
1993

The problems with bags are simple: they're wasteful, they need replacing often, they are made of polypropylene, a type of plastic, and end up in landfill. DC01 was the first vacuum cleaner in the world to separate dust from air using centrifugal forces – overcoming the inefficiency and poor performance of traditional machines. No loss of suction, no dusty bag, no unnecessary single-use consumables. The idea was initially shunned by competitors as bags were lucrative, but consumers saw the benefits, and today bags are increasingly a thing of the past.

1993

We used our cyclones to capture particulates

In the late 1980s the US Bureau of Mines published a paper which showed that diesel exhaust fumes could cause cancer and heart attacks in laboratory rats and mice. Dyson's cyclone technology was capable of collecting airborne particulates, so a research team was formed to develop a cyclonic separation system to collect diesel exhaust soot. In 1998 Dyson revealed the device and approached manufacturers – only to be told that it would be too much hassle to dispose of the soot... Better to breathe it in?

1995

We made our first recycled product

In 1995, Dyson launched a vacuum cleaner made entirely from recycled plastic – the Recyclone™. Recycled products are now widespread, but at the time it was unusual and counterculture. The process excited our engineers and taught us much about the material properties of recycled plastic. The Recyclone™ was extremely durable, but sadly did not catch the eye of consumers. Rather than 'inventive' it was seen as 'second hand'. How times change...
1998

We developed long lasting filters

We thought there was more to life than disposable filters and set about engineering lightweight, high-performance, long-lasting filters. In 1998 we introduced the first Dyson vacuum with lifetime HEPA filtration to capture fine dust.

2000

We engineered a washing machine that used less water and energy

Traditional washing machines have a single drum, which rotates in one direction at a time, taking the clothes with it. With so little actual washing action, the clothes need an extended soak in detergent to get clean. The Dyson Contrarotator™ was the first washing machine with two drums that rotated in opposite directions, to replicate the movement of hand washing. The result was cleaner clothes faster, with a bigger load that uses less water. The product was an engineering success and sold well, but lost money.

2002

We established The James Dyson Foundation

The James Dyson Foundation supports engineering education, medical research and the local community. To date, it has donated over £100 million to the cause and its resources are used by over 200,000 children each year. To further inspire the next generation of engineers, we founded The James Dyson Award five years later. Since then it has celebrated young inventors around the world. 20% of winners have gone on to successfully commercialise their ideas.
2002

Highly efficient motors are the key to less energy-hungry products. In 2002, Dyson engineers began to reinvent conventional motors, and we have invested heavily in research and development to make them smaller, lighter and more efficient. The first Dyson digital motor was half the size and weight of conventional motors, and lasted four times longer. The speed and efficiency of the Dyson digital motor V9 enabled Dyson to engineer its first haircare product, the Dyson Supersonic™ hair dryer.

2005

We set out for cleaner, safer batteries

Dyson's battery research programme began in 2005; there are now three separate strands of research spanning the US, UK, Japan and Singapore. Novel chemistry and new insight into material science are enabling leaps in energy density, performance, and safety. Solid state batteries are one of the development streams being commercialised – they offer safer, cleaner and more efficient energy storage. With no liquid electrolyte they are more similar to a microchip than a traditional battery.

2006

We made the single-use paper towel irrelevant

Traditional warm air hand dryers hadn't changed for years and were inefficient and slow. Single-use paper towels are wasteful and have a large carbon footprint – they cannot be recycled. When experimenting with "air knives," high-intensity sheets of airflow, for an entirely different technology, Dyson engineers spotted the efficiency of drying hands with high-speed air knives. The new Dyson Airblade 9kJ hand dryer uses up to 85% less carbon dioxide emissions per dry than paper towels, and 1/10th electricity of conventional warm air hand dryers.
2007

We began our annual celebration of young people's ingenuity in engineering

Using science and engineering to solve real-world problems. From tackling fast fashion and food, to cleaning dirty water, The James Dyson Award challenges young people in 25 countries to develop problem-solving inventions. The award has supported over 200 young people, and the annual prize fund of £30,000 supports the international winners in commercialising their ideas. In 2020, a new prize for sustainability was introduced.

2010

We opened our first, highly efficient advanced manufacturing facility in Singapore

Building a motor that is 4x faster than others and spins at 120,000rpm requires the precision of a fully automated production line. Dyson's autonomous robotic production lines ensure the quality and precision of our high-speed electric motors, while the highly efficient processes reduces waste and increase reliability. It is an example of machines making machines, and today, a Dyson digital motor comes off the production line every 2.3 seconds.

2011

The Dyson Centre for Neonatal Care opened

The Dyson Centre for Neonatal Care at the Royal United Hospital uses design and architecture to improve the health outcomes for premature babies. Natural light aids the circadian rhythm and helps babies gain an awareness of day and night, as they develop. The low carbon unit is made from cross-laminated timber, which sequesters carbon and is quick and clean to construct within a healthcare environment.
2012

Farming is one of the purest forms of manufacturing. We take a long-term approach, using the latest technology, equipment and research to solve problems and drive improvement. Dyson farms grow crops in a sustainable way with an emphasis on soil health, using fewer chemicals, land drainage and biodiversity. We generate electricity using our anaerobic digesters and support our local communities.

2012

We argued for a cap on motor wattage for vacuum cleaners

Most of the energy used by a vacuum cleaner is consumed when it is in use. Dyson campaigned to put a cap on the motor wattage to force manufacturers to invest in high efficiency technology. Instead the EU introduced a misleading energy label for vacuum cleaners which exaggerated the energy efficiency of bagged vacuum cleaners, testing them empty and with no dust, which does not reflect real-world use. Dyson challenged this through the EU Appeal Court and eventually won.

2014

We started making clean energy from anaerobic digestion

We started generating electricity using anaerobic digestion – in which turbines are powered by gas made from decomposable matter. The waste matter (called digestate) is used to fertilise the soil to improve crop yields, the electricity is used to power homes and the farms, while the excess heat is used to dry grain. It is a super-efficient system.
2015

We started cleaning up the air in homes


The Dyson Pure Cool™ purifying fan – the first Dyson air purifier – automatically monitors air quality. As well as capturing pollen, mould, bacteria and odours, it can trap ultrafine particles and distribute cleaner air evenly around the whole room. Thanks to our improved filter technology, the Dyson Pure Hot+Cool Link™ purifier heater now captures gases and 99.95% of particles as small as 0.1 microns including formaldehyde, benzene and household odours.

 

2015

We harnessed AI to engineer intelligent machines

The Dyson 360 Eye™robot vacuum uses the latest machine learning and machine intelligence technology, developed by our Research teams. Using a 360° camera to build a complete picture of the room – it works out, intelligently, the most efficient way to clean that area, so it doesn't waste energy going over areas it has previously covered.

2016

We restored Hullavington Airfield

We bought the 517-acre former Ministry of Defence airfield to expand our RDD endeavours in the UK. Rather than demolish and rebuild, we restored the historic structures to preserve their rich history, and reduced waste. By using cross-laminated timber (CLT) instead of concrete we reduced the carbon impact. 8% of all global CO2 emissions come from concrete production, with 1 tonne of it being released into the atmosphere for every 1m3 of concrete. Cross-laminated timber sequesters carbon, instead of emitting it.
2016

We invented a faster way to dry hair

Conventional hair dryers can be bulky, difficult to manoeuvre, and blast air at high temperatures, which can cause extreme heat damage as well as suck and trap hair into the filter. Dyson engineers set out to rethink the hair dryer and engineered the Dyson Supersonic hair dryer. It is powered by the Dyson digital motor, which creates powerful airflow to dry hair quickly. Intelligent heat control measures and regulates air temperature to protect hair from extreme heat damage – reducing the need for additional heat treatment consumables.

2017

James Dyson founded The Dyson Institute

The Dyson Institute offers a different kind of degree. Dyson undergraduates focus on high-level science and engineering theory, combined with real world application on live projects. They work alongside world experts in their field and come away from higher education debt-free, having earned a salary throughout. We hope they all choose to stay at Dyson after their degree, but they are not tied to us.

2017

We built an electric vehicle


Building on previous efforts to capture diesel particulate, Dyson engineers began working on a battery electric vehicle to help solve the global vehicle pollution problem, stopping – rather than trapping – pollutants at the source. This project brought together our expertise in cyclone technology, aerodynamics, batteries, vision systems and robotics to design and manufacture an electric car. Although the team developed a fantastic car that remained faithful to the Dyson philosophies, the project wasn't commercially viable and stopped in October 2019.
2018

We developed light quality that lasts decades

LEDs use over 75% less energy than conventional bulbs. However, when LEDs overheat, they can fade and discolour. Jake Dyson addressed this with Heat Pipe cooling technology to efficiently cool the LEDs. A vacuum-sealed copper tube draws heat away. Inside, a drop of water evaporates, dissipating heat along the pipe as it condenses, before returning to the LEDs by capillary action. It provides a non-stop, energy-free cooling cycle that protects quality for 60 years.

2018

We engineered purification technology that cleans the whole room, using half the power

With real-time air quality reports on the LCD screen, the Dyson Pure Cool™ purifying fan detects and reports harmful pollutants in the air. 33% more purified air is projected around the room, using only 50% of the power.

2019

We created portable air monitoring technology for school children

Dyson engineered pollution sensing backpacks for the Breathe London study, in association with King's College London and the Greater London Authority. This wearable air-sensing device enables children to measure the air quality on their commute to and from school.
2019

We engineered the fastest, most energy efficient hand dryer

Our motor and airflow technology allows the Dyson Airblade 9kJ hand dryer to use up to 87% less energy than warm air dryers in Eco mode, while producing up to 85% less CO2 emissions per dry than paper towels. Its Curved Blade™ design, which is powered by the Dyson digital motor V4, can shift 23 litres of air per second, allowing the Dyson Airblade 9kJ hand dryer to dry your hands fast, in just 10 seconds.

2019

We engineered technology to actively destroy harmful gases in the air

Pioneered by Dyson's chemists and engineers, Dyson Cryptomic™ technology has a unique catalytic coating, with the same structure as the Cryptomelane mineral. Its billions of atom-sized tunnels are the optimal size and shape to trap and destroy pollutants, such as formaldehyde, a harmful gas with reactive properties. It can be found in everyday household items, including pressed wood products, cleaning agents and carpets. Dyson Cryptomic tehcnology™ breaks these harmful pollutants down, into tiny amounts of water and CO2.

2019

We began the restoration of St James Power Station to become Dyson's Singapore headquarters

As a former coal-fired power station – the first of its kind on the island – St James Power Station already has a rich history. The next chapter will see the installation of new state-of-the-art research laboratories that will supercharge Dyson's research into future technologies. It will enable Dyson to double its pool of highly skilled engineers and scientists in Singapore over the next five years, with a focus on power electronics, energy storage, sensors, vision systems, embedded software, robotics, AI, machine learning and connected devices.
2020

We engineered a ventilator to tackle COVID-19

Dyson responded to the UK government's request for help with the shortage of ventilators in the NHS. To design and manufacture the first completed models in just 30 days is an unheard of feat, which involved the transformation of the WW2 hangars at Hullavington Airfield and the graft of 450 Dyson engineers and scientists. The ventilator is a heavy-duty invasive ventilator, which breathes for the patient in intensive care. It can assist with the evacuation of phlegm in the lungs at the same time as breathing for the patient.

2021

We will be carbon neutral on the farms

The green energy we generate on the farms will run our fleet of farming vehicles, power the farms and 10,000 homes.
All images and films are attributable to Dyson.