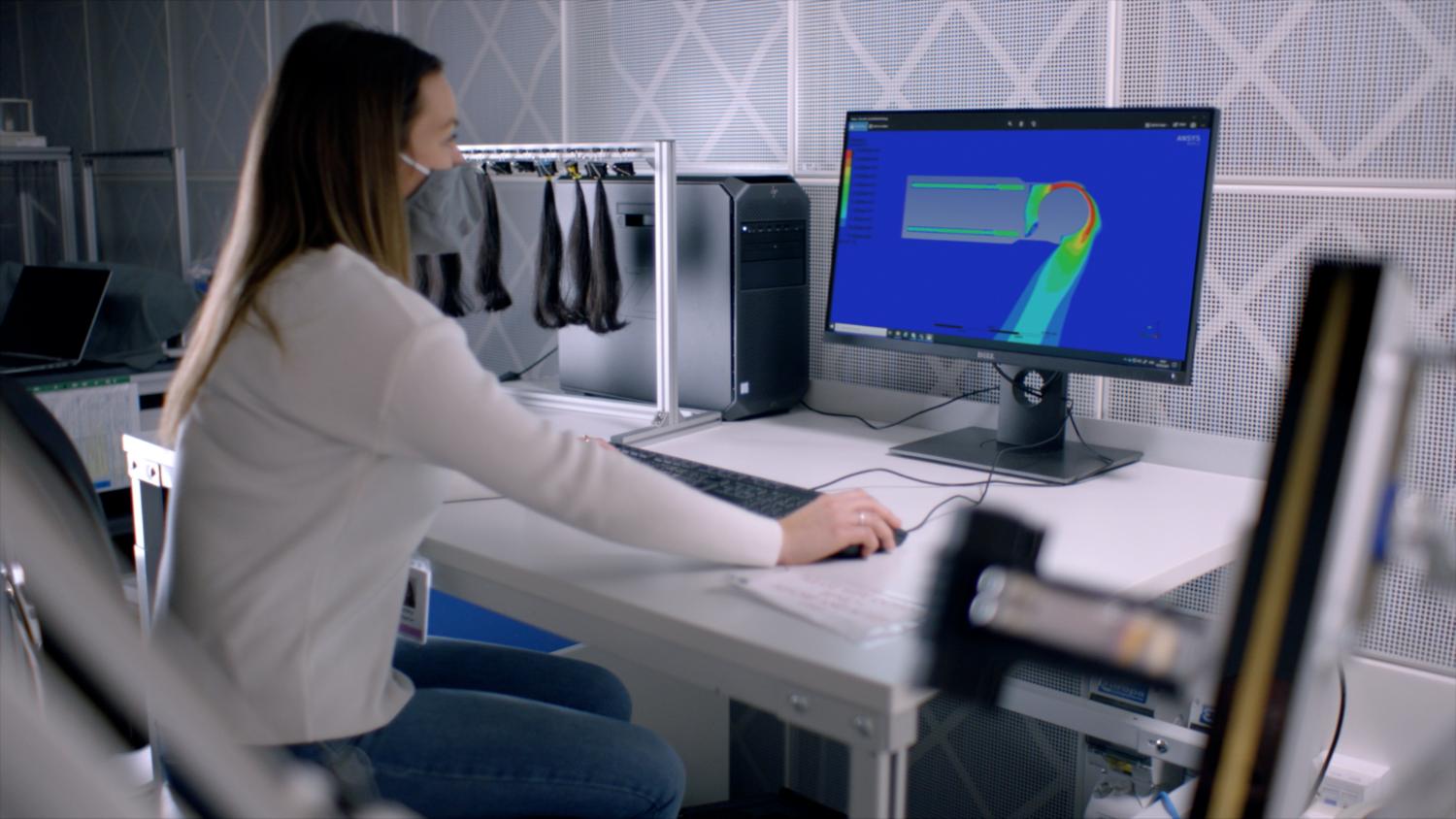 Dyson announces new mission to hire 2,000+ engineers and digital specialists on back of strong global growth
Despite significant challenges and lost production from the Covid-19 pandemic and a global chip shortage, Dyson today announces strong 2021 revenue growth of 5% to £6.0bn (2020: £5.7bn) and profits (EBITDA) up 16% to £1.5bn (2020: £1.3bn).
Since introducing the revolutionary cordless vacuum format, Dyson announces it has now sold more than 70m cord-free machines around the world. In 2021, the new Dyson V15 cordless vacuum with laser technology and on-board dust analysis was a global success, with demand outstripping supply in all countries. Haircare enjoyed strong demand as well with Dyson selling its 20 millionth haircare product during 2021 – a range which includes the Supersonic hairdryer, the Corrale straightener and the Airwrap styler. The pandemic has also thrown greater focus on Air Quality, something Dyson has been researching and problem-solving for more than two decades, and investment in retail innovation, with Dyson opening 50 new stores including its first virtual reality demo store.
Across the Americas, sales in Dyson's haircare products grew 57%, while Dyson's direct to customer retail sales grew by 34% across the Asia Pacific region.
Dyson continues to reinvest in its people, equipment, laboratories, and new technology – growing globally. It manufactured its 100 millionth digital motor in 2021 – a proprietary technology – and is investing in new ambitious research and development projects including solid-state battery cells, high-speed electric digital motors, sensing and vision systems, robotics, machine learning technologies and AI. It is now accelerating its investment plans with its largest ever recruitment drive to date as part of the £2.75bn investment plan announced in 2020. In 2022 alone, Dyson will spend £600m of this investment in technology, facilities, and laboratories.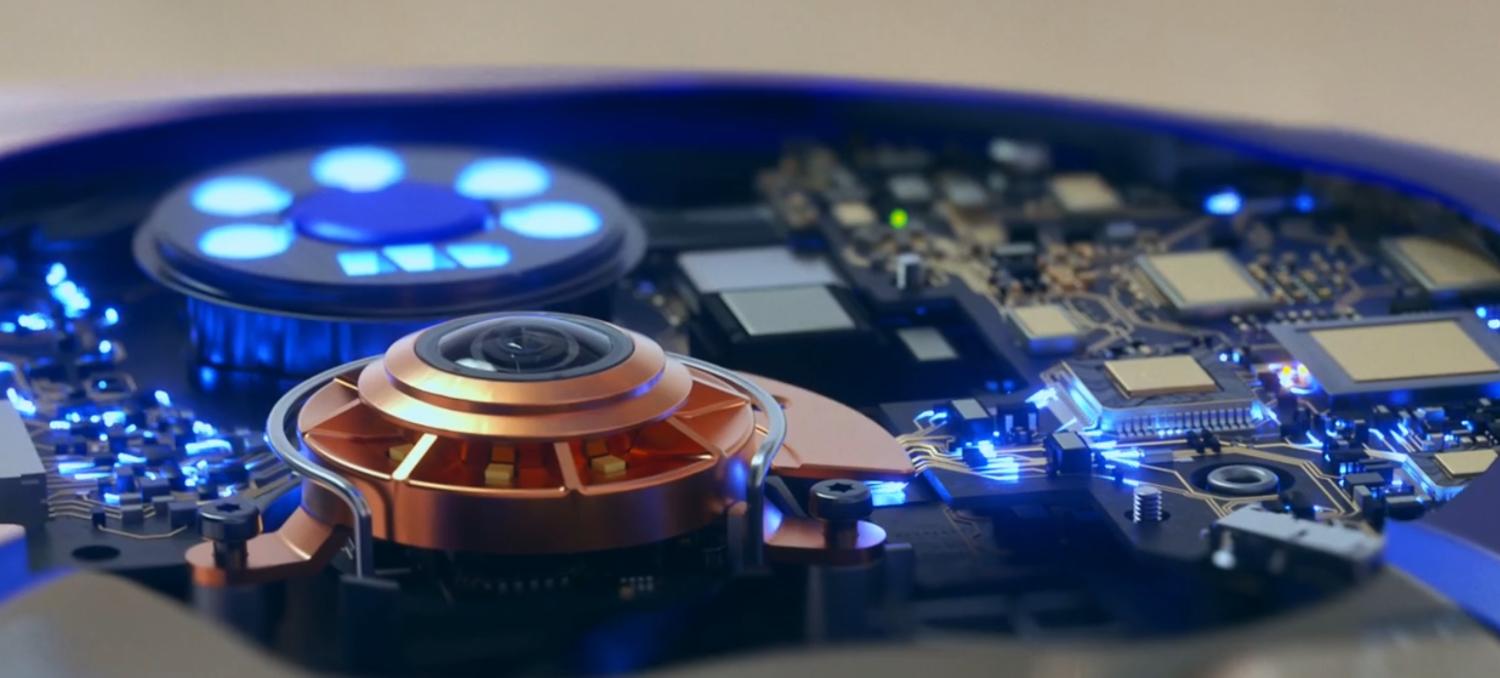 "All over the world, Dyson's engineers are hell-bent on creating new technology and delivering it to our millions of customers. We like looking at problems in the 'wrong' way and pioneering our own solutions. As a result, we are succeeding and growing. But to continue this exciting journey we need the best and brightest engineers and digital experts to join us."
James Dyson, Founder and Chief Engineer
A global technology company
Today, Dyson employs over 13,000 people globally including a 5,000 strong engineering team. Global technology expertise is growing at key locations in...
UK

Dyson's 800+ acre campuses at Malmesbury and Hullavington Airfield in Wiltshire (and Bristol city centre) continue to be a critical base for the research and development engineering and IT teams. Since 1993, Dyson has invested more than £1bn in its Wiltshire offices and laboratories that house the early stage research, design and development of future Dyson technology. Malmesbury is also home to the 188-strong Dyson Institute of Engineering and Technology, where undergraduate engineers – who earn a salary and pay no tuition fees – learn alongside Dyson's engineers and are awarded engineering degrees.

Singapore

At a ceremony in the coming weeks, Dyson's new headquarters at the fully restored St James Power Station will officially open. The company draws on the country's highly skilled workforce and brings together hardware and software expertise to create new Dyson technologies across Connectivity, Software, IT, Tech Dev and NPI. In addition to being a growing Research and Development center and Head office, Singapore sits at the heart of Dyson's complex supply chain. In May 2021, Dyson's manufacturing facilities across Singapore and the Philippines achieved a remarkable milestone: 100 million Dyson Digital Motors produced and counting. The motors are five times faster than a Formula One engine and the technology lies at the heart of our machines, powering our popular cordless vacuum cleaners, the Airblade hand dryers, the iconic Supersonic hair dryer and the Airwrap styler.

 

South East Asia

In 2022, Dyson will expand its teams across Malaysia and the Philippines with 300 new roles. Dyson's dedicated software hub in Alabang, Philippines builds on its Philippines Advanced Manufacturing (PAM) facility in Calamba. The software lab reflects Dyson's deepening global investments in software and accelerates the development of new Dyson machines that perform better and solve problems intelligently.

"2021 was an excellent year for Dyson and our results are testament to how our people pulled together to deliver, despite a challenging global situation, with lost production due to the Covid-19 pandemic and a worldwide chip shortage. Our strong financial results underline the successful implementation of our strategy to be a global technology company. To build on this success and drive our research and development of new technologies, we are investing in our equipment and laboratories and launching our biggest recruitment campaign ever in engineering and digital roles. We want the most talented people in the world to join us as we solve the problems others ignore."

Roland Krueger, Chief Executive Officer at Dyson

 

A growing engineering team

 

To support its continued pursuit of radical new technology, the company is calling for the brightest minds in engineering and IT to join its fast-expanding, evolving operations; curious and innovative problem-solvers, not afraid of tackling insoluble problems. Dyson is looking to hire 2,000 people in 2022 to contribute to the development of radical new technologies. The roles, of which 900 are in the UK, span all levels and are in teams including Electronics, Acoustics, Design engineering, Machine learning, Software, Data connectivity, Robotics and Materials – teams at the forefront of Dyson's development in new fields.

When first launched in the early 1990s, a Dyson vacuum cleaner needed just a handful of skilled engineers – 5 engineers worked on Dyson's first vacuum, the DC01. Now, with the advent of our Digital Motors, Connectivity, predictive technologies and AI, as well as other leaps in technology through research,  the average Dyson product will be worked on by a team which includes software engineers, acoustic engineers, fluid dynamics teams, machine learning engineers – and that's just for vacuum cleaners. Our latest V15 technology was developed by a team of 400 engineers, with expertise across a vast array of engineering and IT disciplines. 

 

Life at Dyson's UK campus

Sir James Dyson has always placed an emphasis on architecturally inspiring workspaces. The buildings on Dyson's UK campuses, most designed by the late Chris Wilkinson, provide a specially conceived space for engineers and scientists to work together on new technologies and research in the most advanced labs. Inside converted hangars and secure mirrored buildings overlooking the Wiltshire countryside, Dyson offices house state-of-the-art equipment, laboratories, testing facilities and workspaces for its employees to experiment. The advanced lab spaces across the Malmesbury and Hullavington campuses now cover an area larger than five football pitches and include some of the largest and most advanced energy storage labs in the UK. As well as suites of scanning electron microscopes, electromagnetic compatibility chambers, semi-anechoic chambers, microbiology labs, hair-science labs, air filtration chambers, and advanced rapid prototyping facilities.


 

Beyond the labs, James Dyson believes an inspiring environment fuels inventive spirit and brings teams together; on our UK campus you will find:

Six cafes serving free food made with Dyson Farming produce and free coffee and tea
Free gym and gym classes
Free professional hair salon
Free employee transport to campus from nearby towns and cities, and support for purchasing electric vehicles
Multiple outdoor nature trails around Wiltshire countryside
Wellbeing centre – including a GP and Physiotherapist.
Clubs and societies run by Dyson people: from gardening club's on campus allotments, to cycling club's annual Tour De Dyson event
Summer and Christmas parties – hotly anticipated dates in the Dyson diary where teams create inventive costumes.