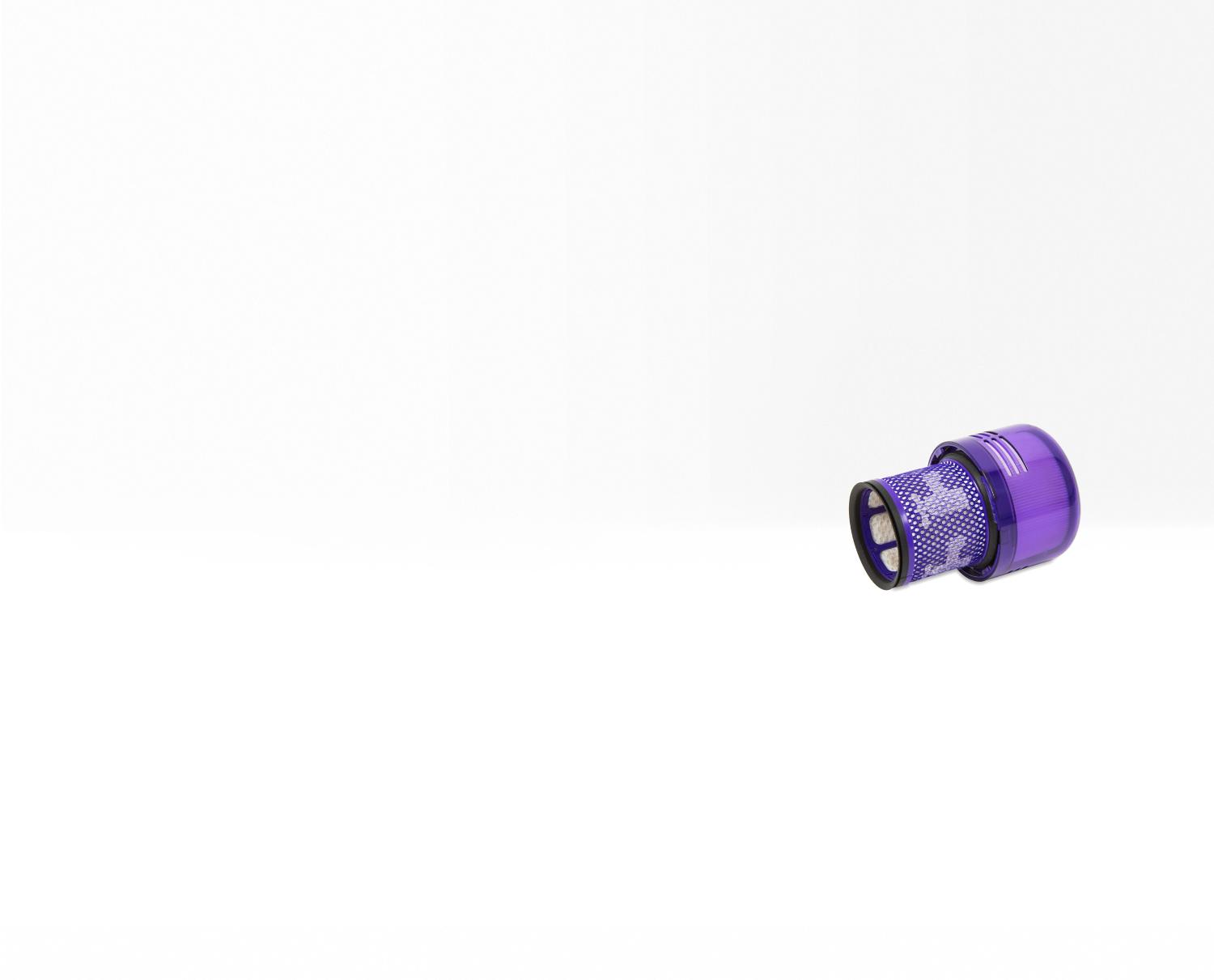 Filter
Replacement or additional filter for your Dyson vacuum cleaner.
Compatible with Dyson V11™ and Dyson V15 Detect™.
Cleaning your filter helps maintain suction
Dyson vacuum filters are engineered to capture microscopic dust particles, which can build up over time. Washing them is quick and easy, and can help your vacuum retain its power.
How to wash and dry your filter
We engineer vacuums that are simple to use and easy to look after. We suggest you clean your filter once a month to keep your machine running at maximum efficiency.
Not the part you're looking for?
Delivery details
Free delivery on orders over £35. We'll add a postage and handling fee of £3 to orders under £35. Spare parts and accessories will be delivered within 5 working days.

Genuine Dyson parts
Only by using genuine Dyson parts are you ensuring that your machine continues to work as intended, and that your guarantee remains intact. In addition, each part or tool is guaranteed for 12 months.