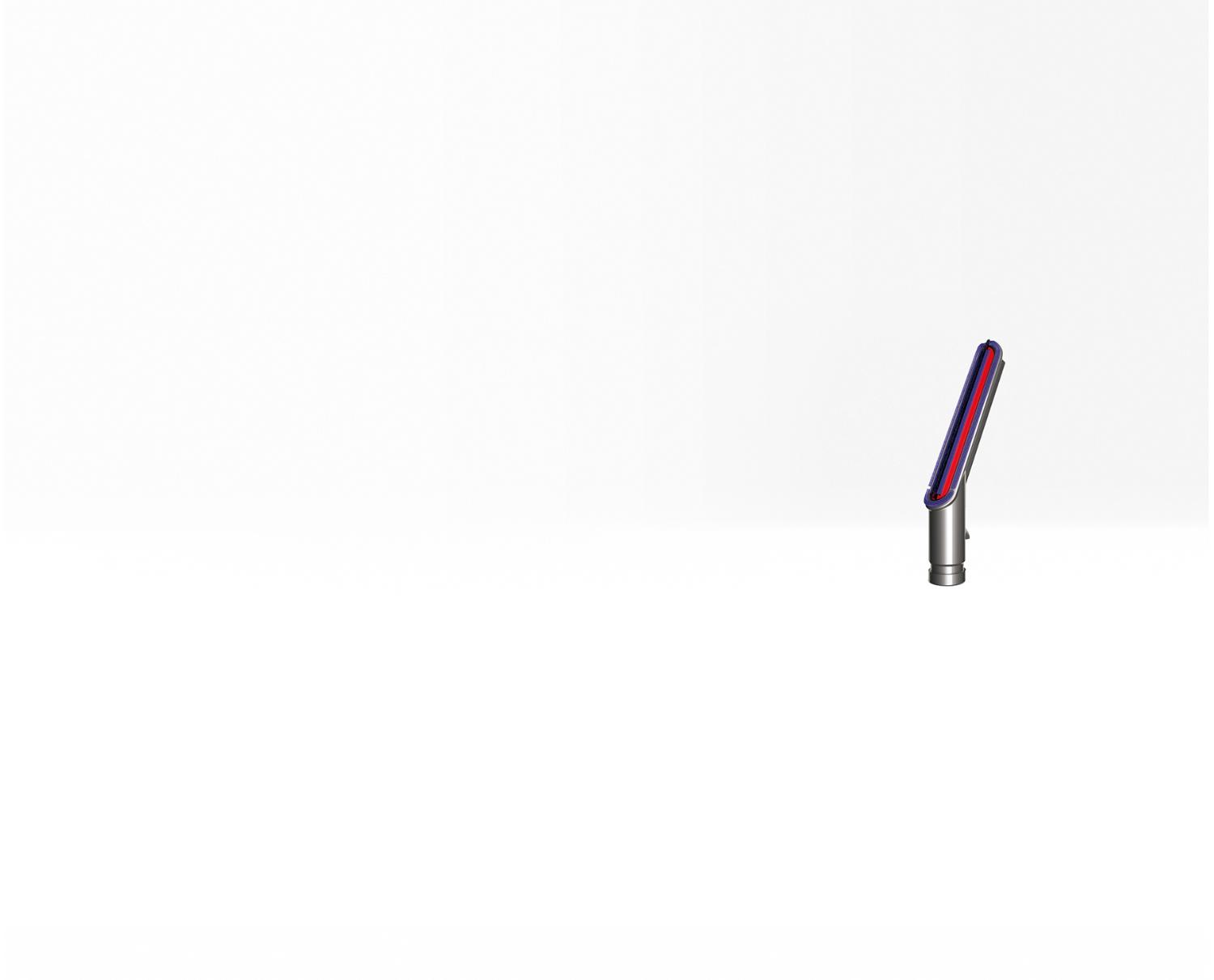 Quick-release carbon fibre soft dusting brush
Re-engineered with carbon fibre filaments to capture more fine dust on delicate surfaces.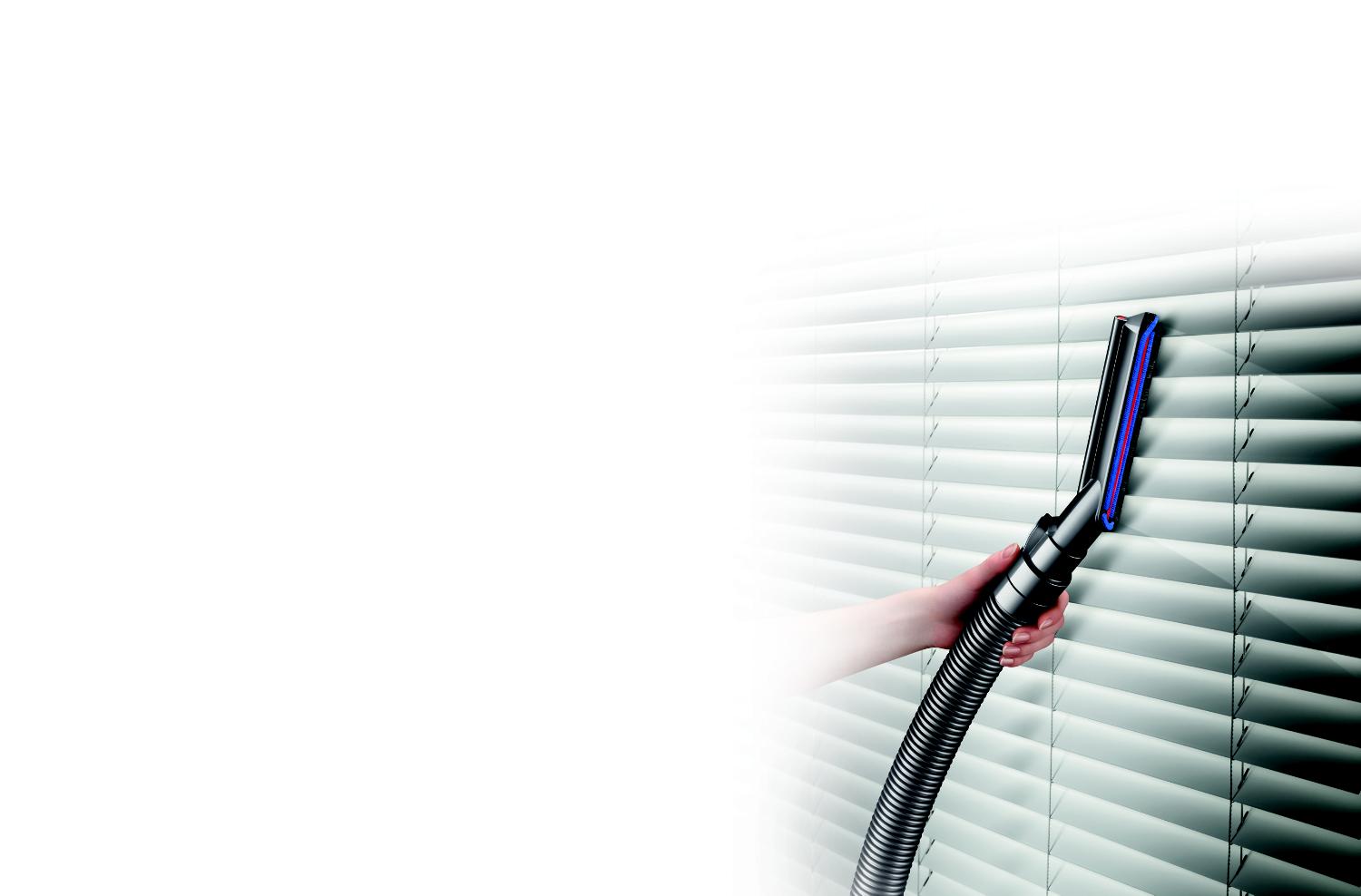 Gentle on delicate surfaces
The pliable bristles are wider-spaced at the front to prevent snags, and flex to gently remove dust from delicate areas.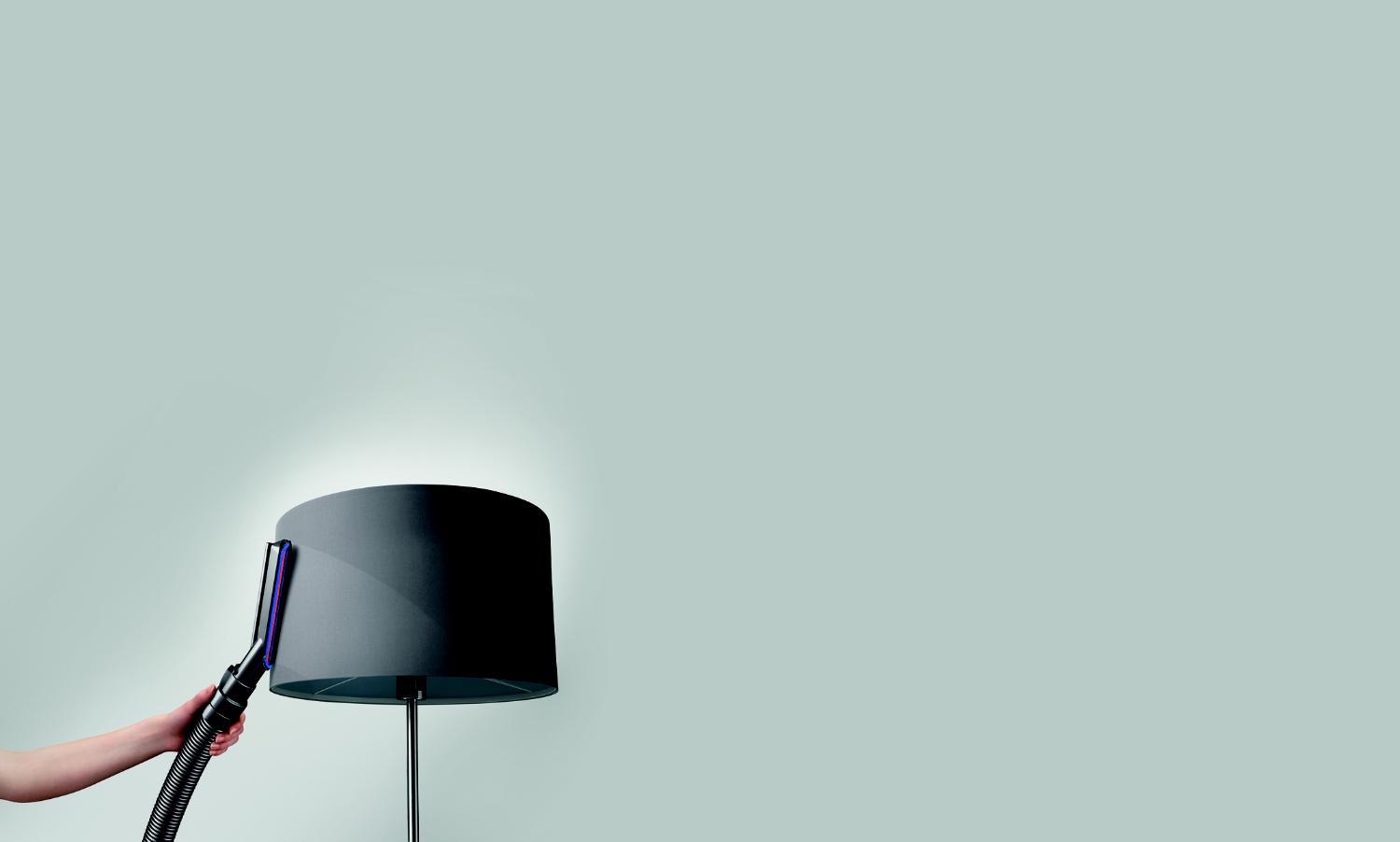 Built-in protection
A felt strip along the center of the brush protects polished and delicate surfaces.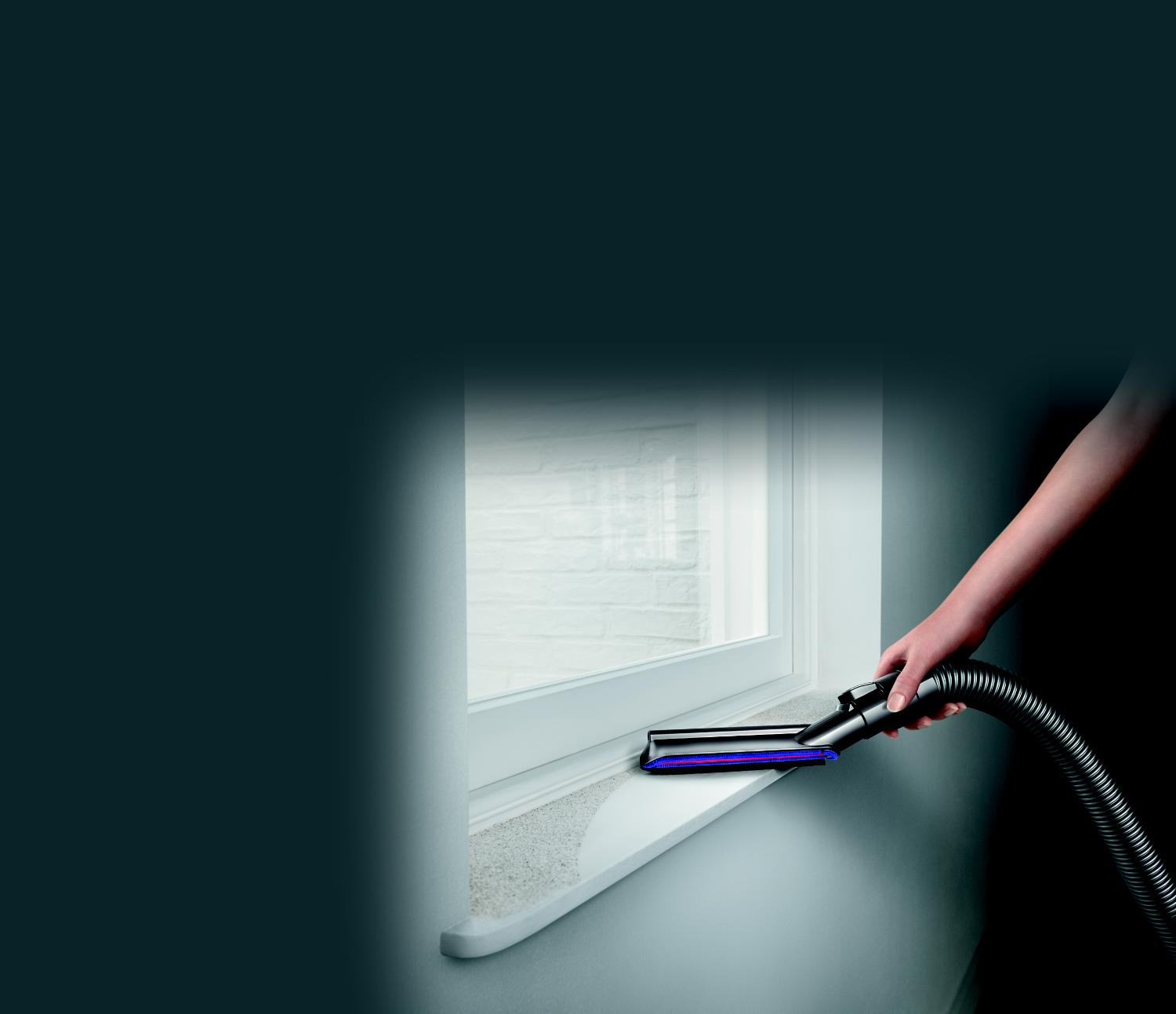 Evenly distributes suction
The tapered shape channels airflow and spreads pressure across the entire brush length.