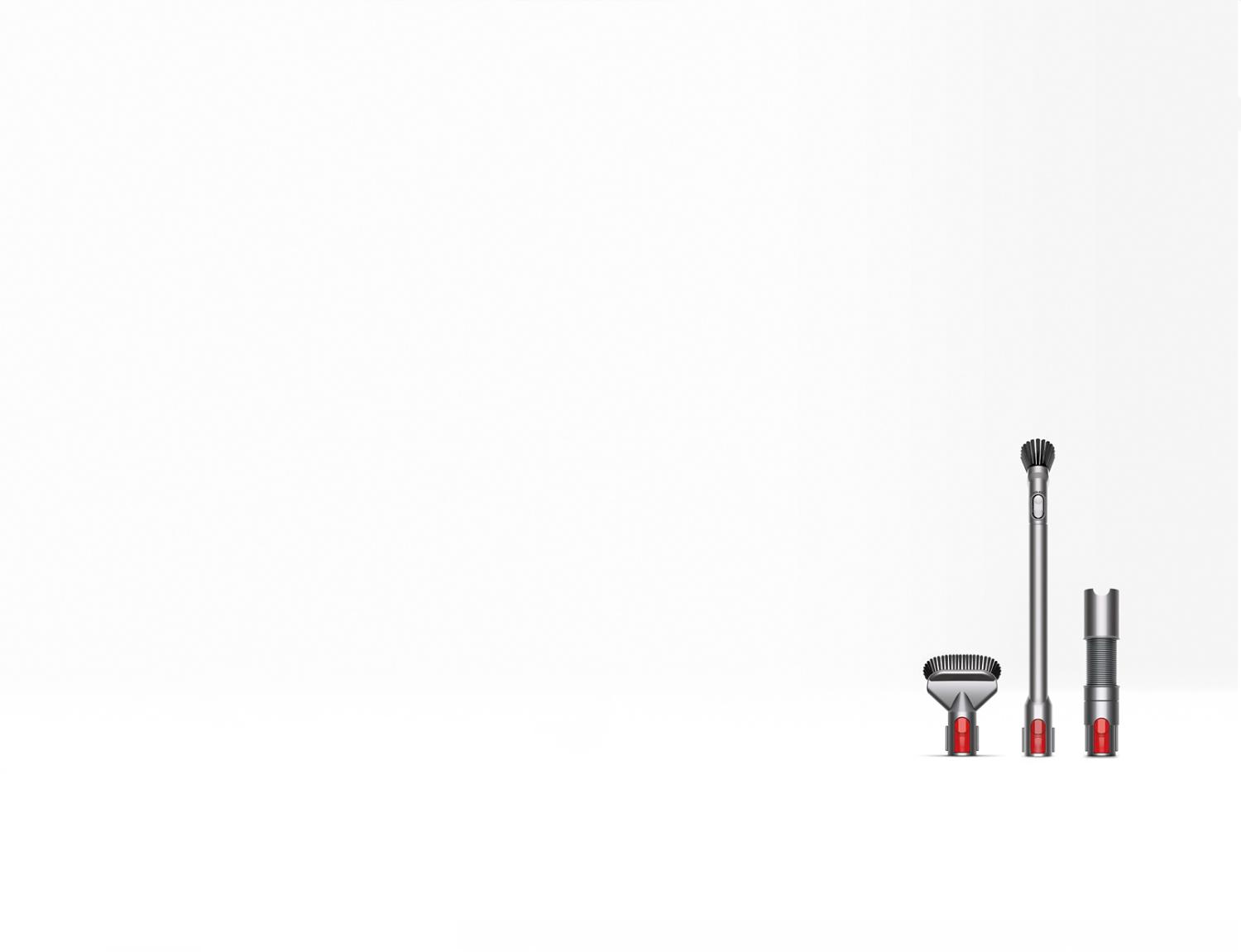 Dyson Quick-release car cleaning kit
Remove dust, dirt and allergens from inside your car with this set of three Dyson vacuum tools.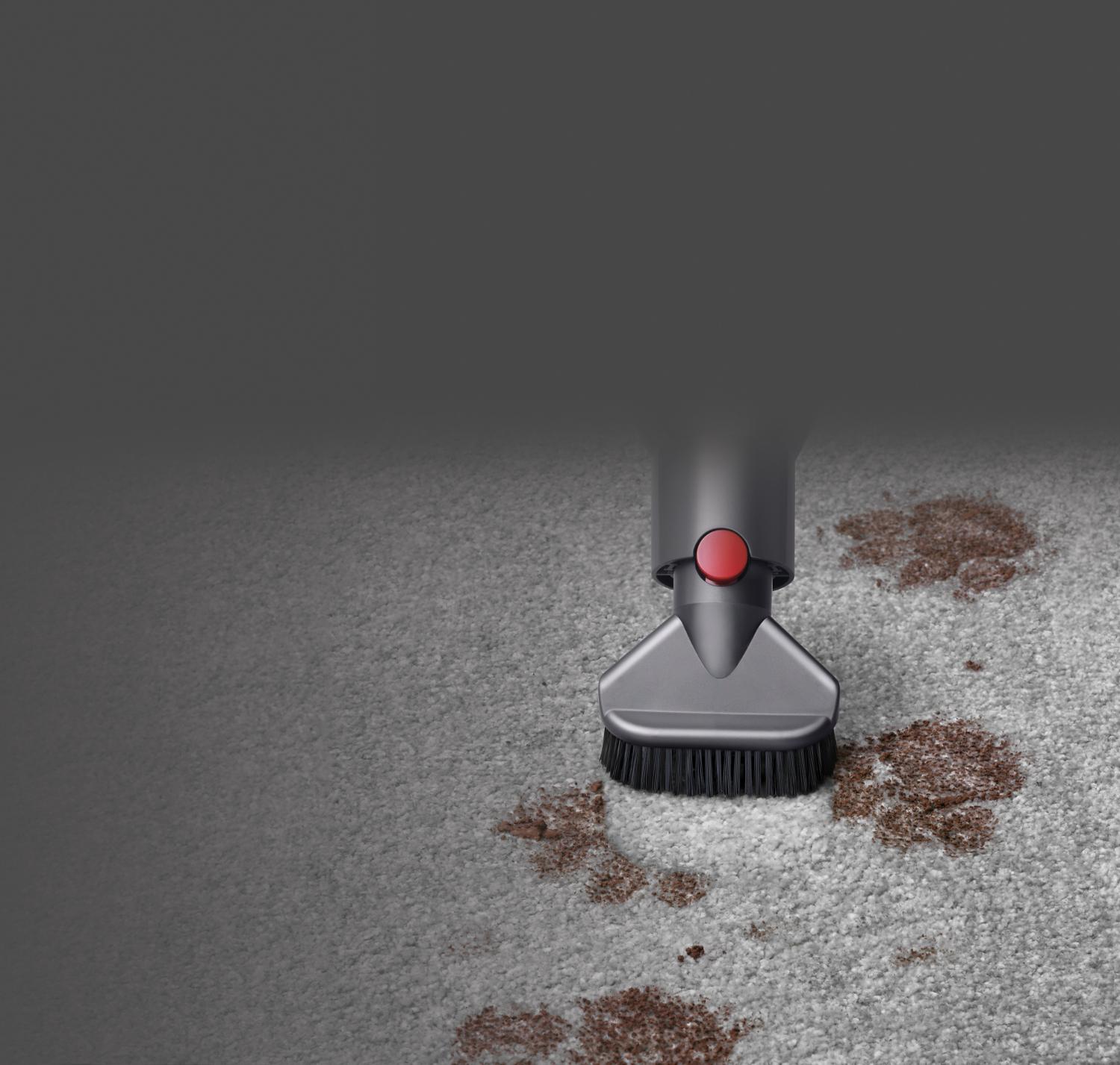 Stubborn dirt brush
The angled bristles create a flicking motion, releasing dirt straight into the airflow.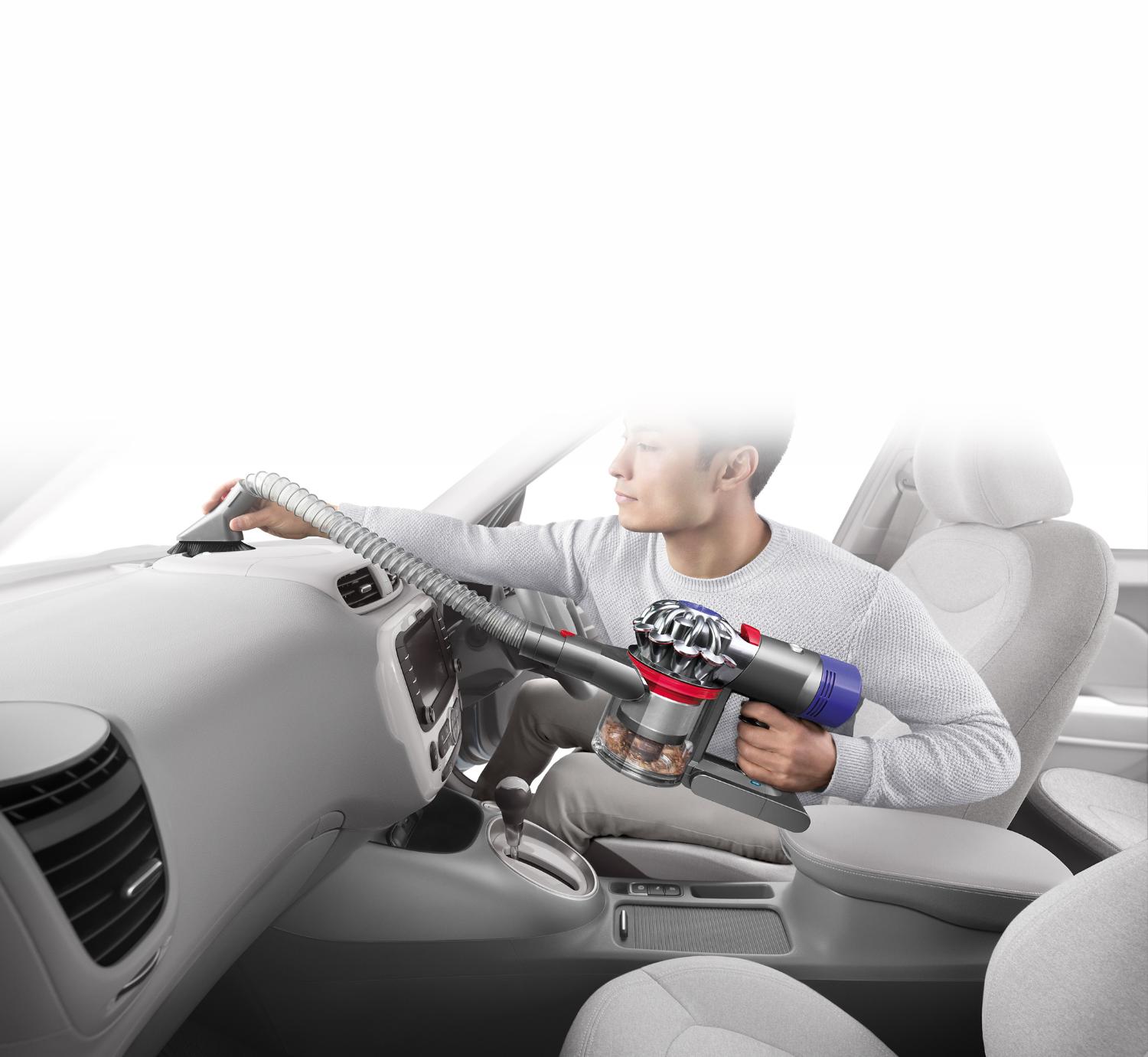 Extension hose
Flexes and stretches up to 1.2m. So you can reach hidden corners and deep beneath seats.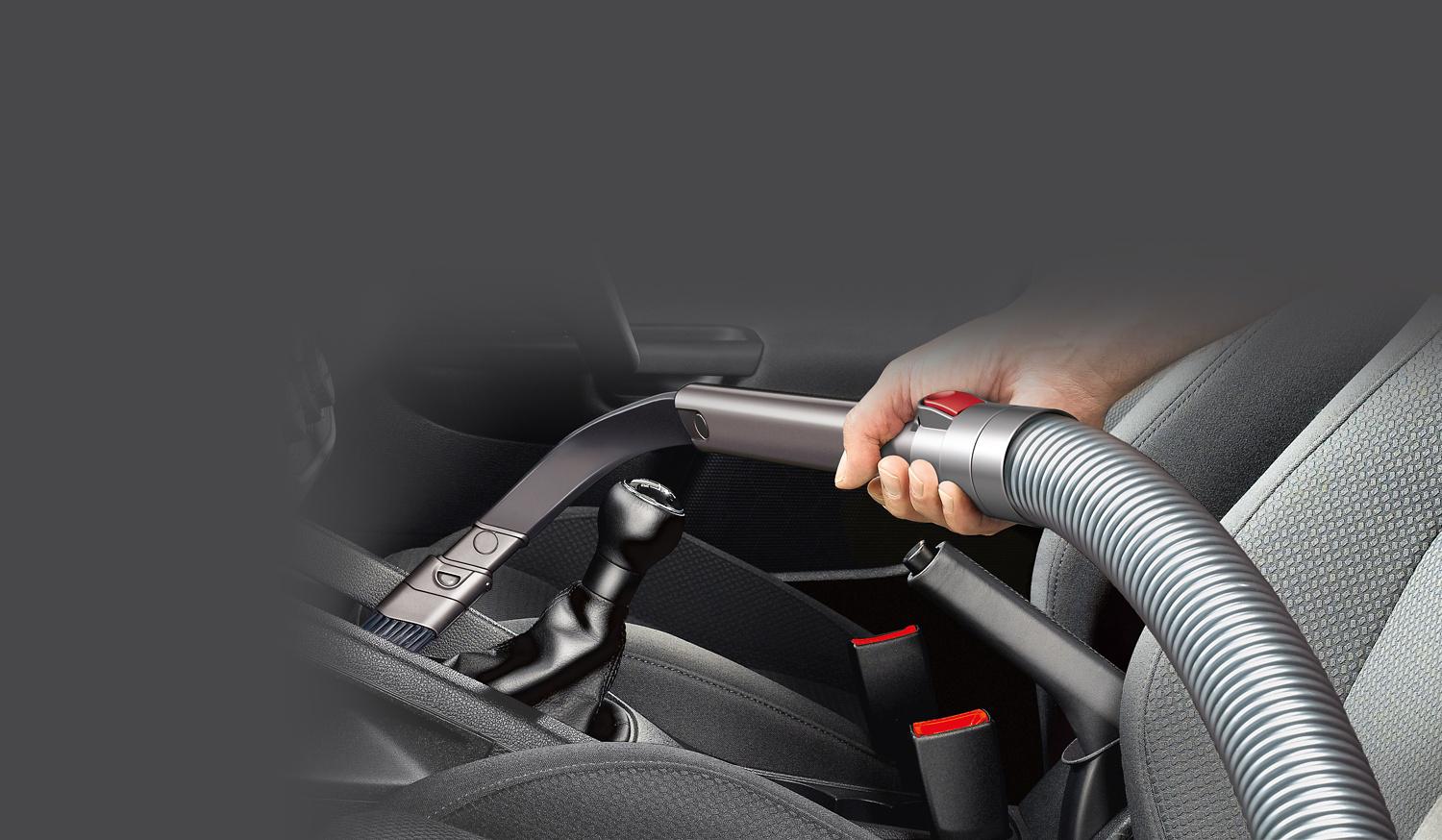 Flexi crevice tool
Extends and bends. For hard-to-reach places around your home and car.