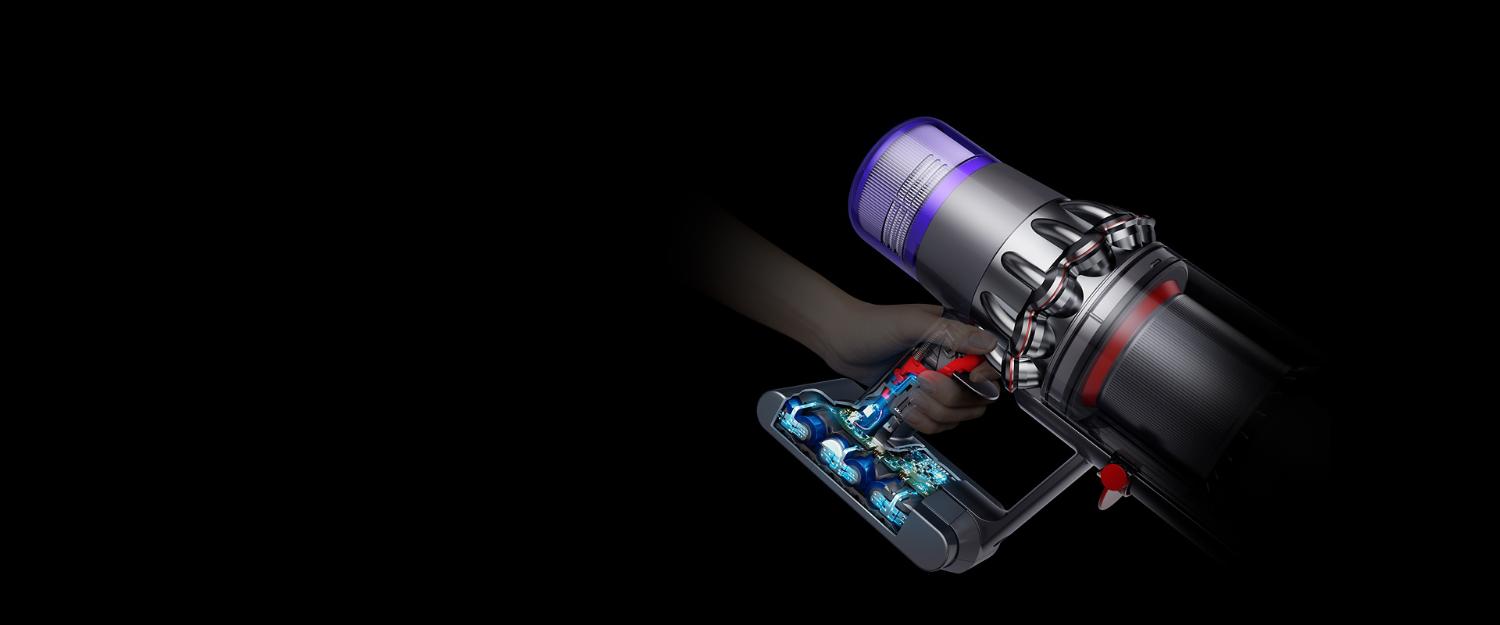 Maintain your battery. Maximise its life.
Dyson battery life is determined by multiple factors – like quality of maintenance and storage. It's not defined by a set number of years. So there are things you can do to keep your Dyson battery optimised and maximise its run time.
Tested again and again
Our batteries undergo over 2,000 hours of rigorous testing, to strike the delicate balance between energy density, power density and lifespan. The battery cells are uniquely capable – manufactured to meet our particular demands.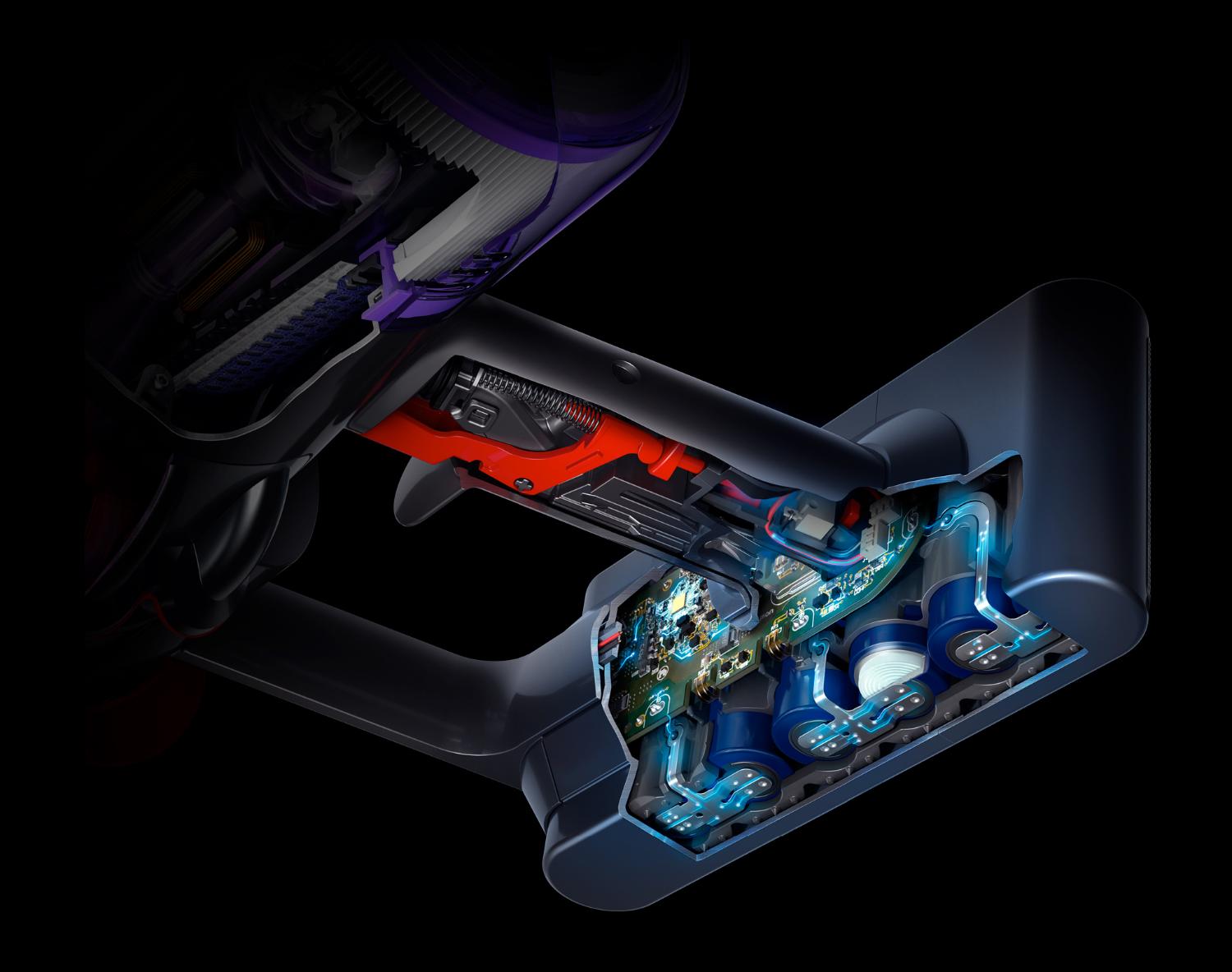 Getting the best from your battery
We engineer vacuums that are simple to use and easy to look after. But batteries contain complex chemical structures that react to their environment. We've put together some tips that will help you to get the maximum life from your battery.
Use high power mode less

Your vacuum is designed to be used in Auto or Normal mode for everyday cleaning. These can be found and changed at the top or back of your vacuum. Max or Boost modes are meant for powerful, intensive bursts of spot cleaning. Using them constantly speeds up degradation of the battery. If your machine has Eco mode, run time is maximised for a longer clean.

Avoid use in extreme heat temperatures

Hot environments speed up battery aging. So it's best to avoid cleaning the car in hot weather or leaving your vacuum in rooms that experience direct sunlight for prolonged periods. The same goes for cold porches and garages in winter.

Store your vacuum at room temperature

Heat sources, such as radiators, can damage the battery. We recommend that you store your vacuum at temperatures between 18°C–28°C, away from direct sunlight and out of boiler cupboards.
Let it cool, but not too much

You can preserve the life of your battery by letting your machine cool down after use – before connecting it back up to the dock to recharge.
Your machine won't operate or charge if the ambient temperature is below 3°C (37°F). This is designed to protect both the motor and battery.

Give it a break

By letting the battery run down to empty at least once a month, you'll help to prolong its life. If you have a spare battery, we recommend you swap them out from time to time, so that they both have time to naturally discharge.


 

Troubleshooting

If you have a problem with your machine and want to see if it relates to the battery, our step-by-step troubleshooting guide can help you get things working again.


Buy a genuine additional battery

Dyson goes to great lengths to use the best battery technology. We perform significant safety checks and quality controls as part of the process. Battery safety is important and we encourage you to buy only genuine Dyson batteries as replacements for your Dyson machine.