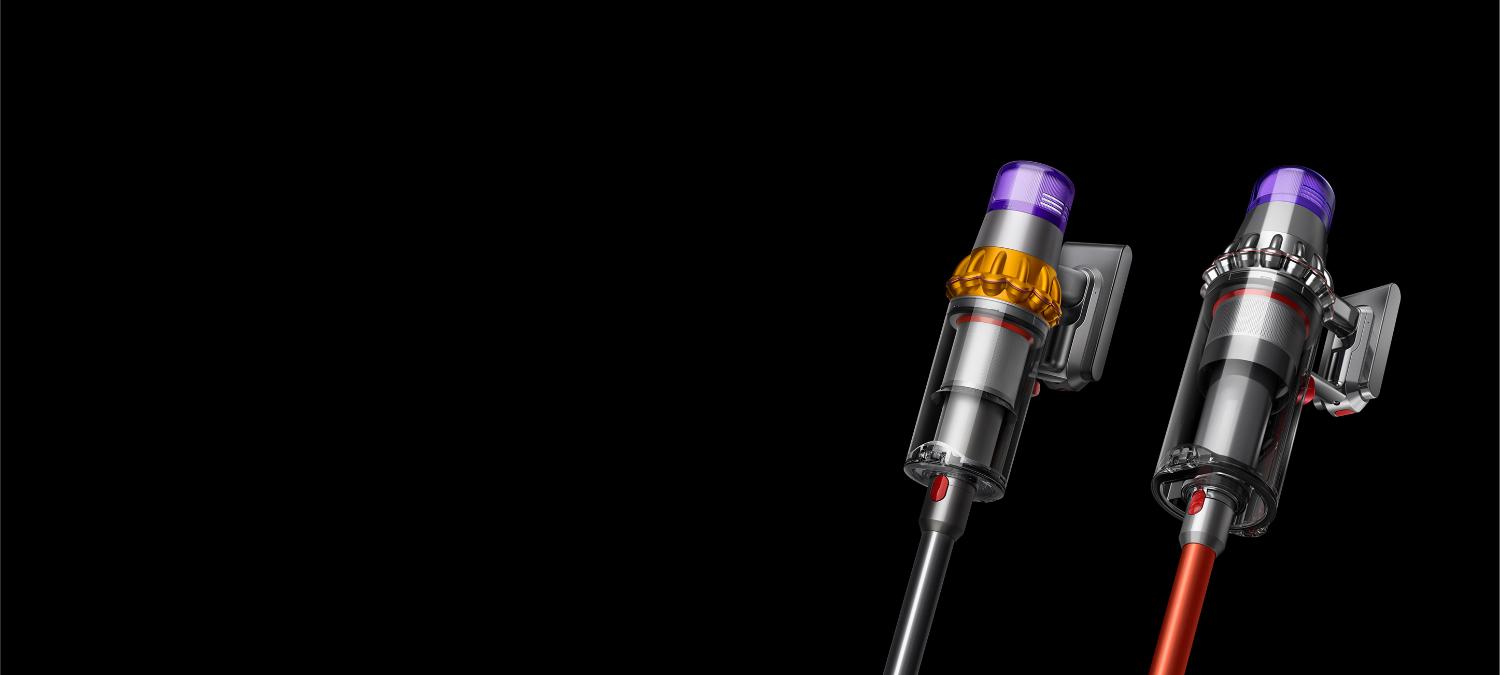 Shop all vacuum cleaners
Powerful suction for whole home deep cleans. Lightweight and versatile for everyday use.
Free next-day delivery.
Find the right vacuum for you
From whole-home cleans to tackling pet hair, there's a Dyson vacuum for your needs. Our quick tool helps you choose the right one for you.
Dyson Omni-glide™ vacuums
Dyson Omni-glide
Manoeuvrable and compact. Up to 20 minutes of run time.¹
Omnidirectional Fluffy™ cleaner head for hard floors. Engineered to glide in all directions – forwards, backwards and even sideways.
Two-button control.
1 cleaner head and 5 accessories included
See all
Click to learn more
Omnidirectional Fluffy™ cleaner head

Glides in all directions for easy, quick pickups on hard floors.

Mini Motorised Tool

Great for cleaning smaller surfaces, upholstery and stairs

Worktop tool

Engineered for cleaning kitchen worktops, tables and hard surfaces.

Combination tool

Two tools in one – brush and wide nozzle. For simple switching between tasks.

Docking station

Wall bracket with with charging station for tidy storage of your vacuum cleaner

Charger

Charges your vacuum with or without the Docking station
³Tested in accordance to EN 60312-1 CL 5.1, 5.2, 5.3, 5.9. At bin full, no other vacuum picks up more dust in total than Dyson Ball™ vacuum across hard floors, carpets and crevices. Tested in MAX mode. Small product details may vary.